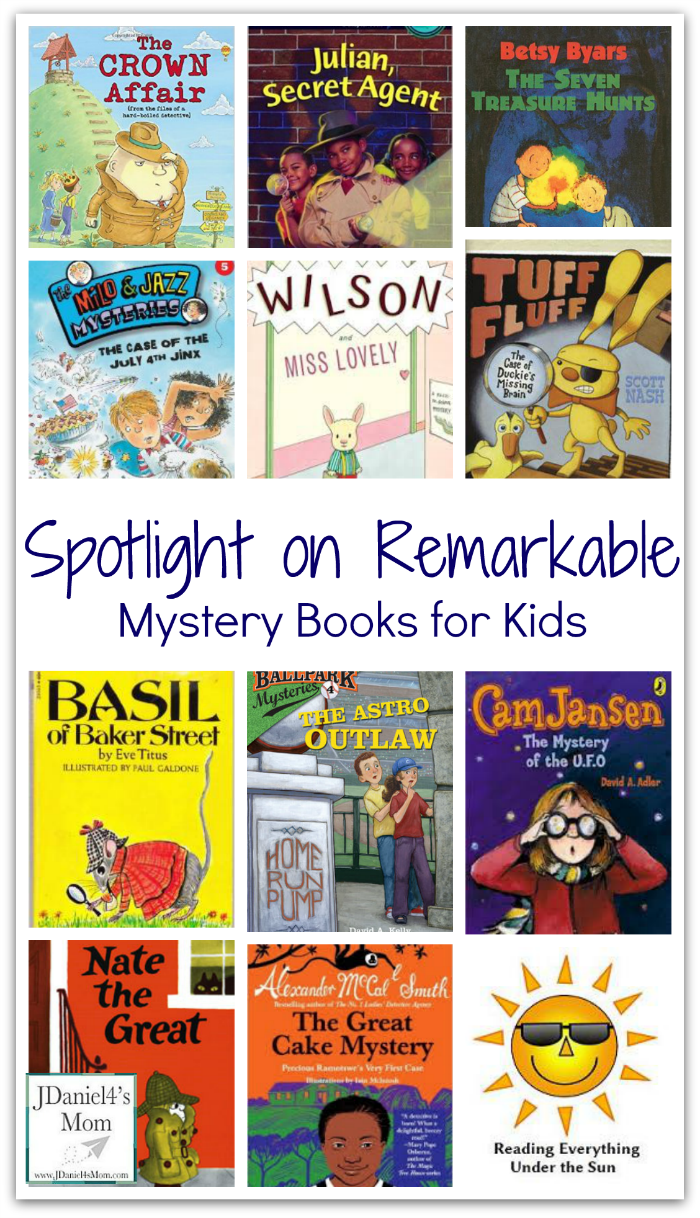 Finding out just who did what along with where and when  they did it are often found in mysteries. This collection of mystery books for kids runs the gammit from looking for a missing brain to figuring out  just what was that strange light in the night sky. Children will love solving each book's mysteries along with their detectives.
This post is part of series called Reading Everything Under the Sun.  This series encourages children to read a variety of different book genres. (In previous posts I have shared poetry books, books about myths, science fiction books, joke books, and fables.)
Mystery Books for Kids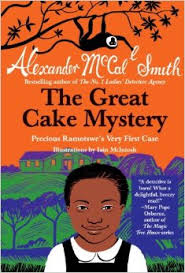 The Great Cake Mystery: Precious Ramotswe's Very First Case: A Precious Ramotswe Mystery for Young Readers
After a lot of finger pointing as to who is stealing treats from school, young Precious and a friend follow the clues to find just who the thief is. You may be read Alexander McCall Smith's adult books. This book is wonderful too.
Encyclopedia Brown, Boy Detective
My third grade teacher read me this book many years ago. JDaniel and I have listened to it on CD. This summer we will be going back to have him read it to me. Encyclopedia Brown is a 10 year old detective who solves challenging crimes. As he gathers the clues, those reading his book start to see who committed the crime.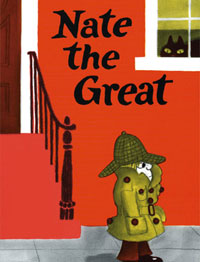 Nate the Great
Nate is also a boy detective. Nate is an independent thinker who gather clues and provides his readers with laughs as he solves crimes. Kids will love reading and see how he solves each mystery!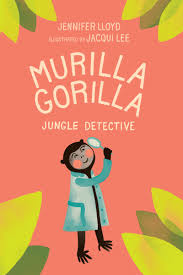 Murilla Gorilla, Jungle Detective
Murilla isn't your typical detective. She loses things, is messy and can't find her badge. What she can do is solve cases! That is really what detectives need to do anyway.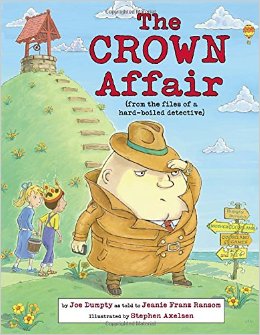 The Crown Affair (Nursery-Rhyme Mysteries)
Joe Dumpty knows that a Jack committed the crime he is trying to solve, but he has to find out which nursery rhyme Jack it was. He will have to search Nursery Rhyme Land high and low to find him. Kids will love seeing familiar nursery rhyme characters in this story.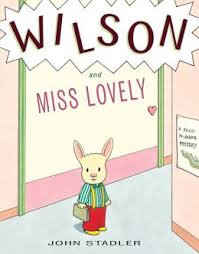 Wilson and Miss Lovely: A Back-to-School Mystery
Wilson heads to school and find that he is the only one there. As Wilson goes through everything he needs to to keeps to his regular school day, he can't fight the feeling that there is something or someone else there. Where is his teacher? Behind various flaps in this cute book the reader learns just want is going on.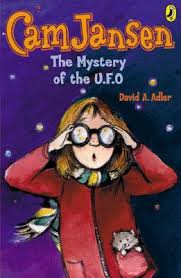 Cam Jansen: the Mystery of the U.F.O. #2
Those colorful lights in the sky can't be from a U.F.O. Cam Jansen seeks to find out where those light came from. She doesn't just believe they are from an alien ship. This is fun book for a beginning reader.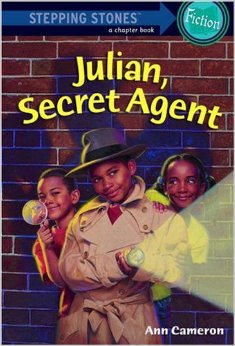 Julian, his brother Huey and friend Gloria set out to solve a crimes. They are able to help several people and do some minor detective work, but they long to solve a big crime. I used to read this book to my students. Now it is one of those book my son can't put down.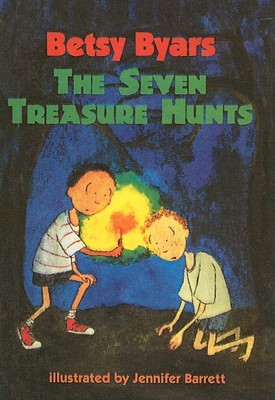 Two friends plan treasure hunts for each other. During one of the hunts the treasure disappears. Can the guys find out who took it. This is a fun read.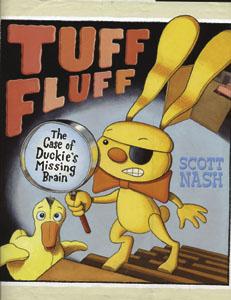 Tuff Fluff: The Case of Duckie's Missing Brain
When Duckie the storyteller of Los Attic (an attic storage area) loses his brain and can't tell stories any more. Tuff Fluff  has to try to find it.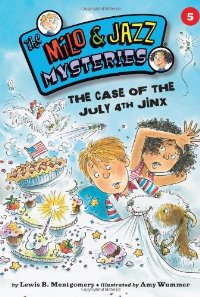 Milo and Jazz have to find out why so many thing are going wrong at the 4th of July Fair. Is someone trying to make bad things happen at the fair or are they all just accidents. This would be fun to read on the 4th of July.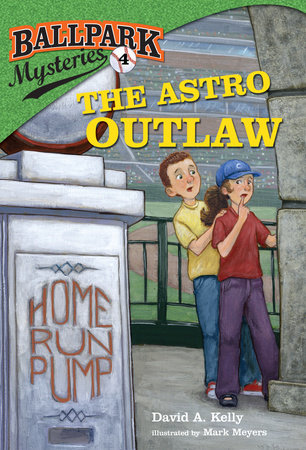 Ballpark Mysteries #4: The Astro Outlaw
An astronaut brings a moon rock to an autographing signing at an Astros game. Can Mike and Kate find out who did it? This is a fun read. Baseball fans and mystery lovers will both enjoy reading this book.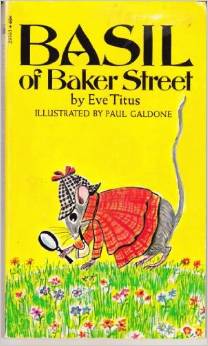 Basil of Baker Street
Basil is a mouse detective who lives under the home of Sherlock Holmes. Basil and his sidekick solve crimes that take place in the mouse world with flair. This was a favorite on mine when I was a little girl.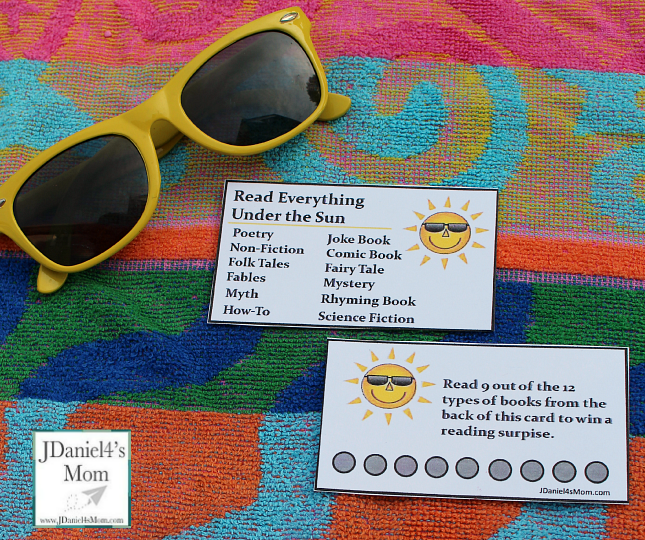 You can go to Introducing a Fun Way To Encourage Summer Reading to get a copy of this reading punch card.
What do have favorite mystery books for kids?

(Visited 930 times, 1 visits today)