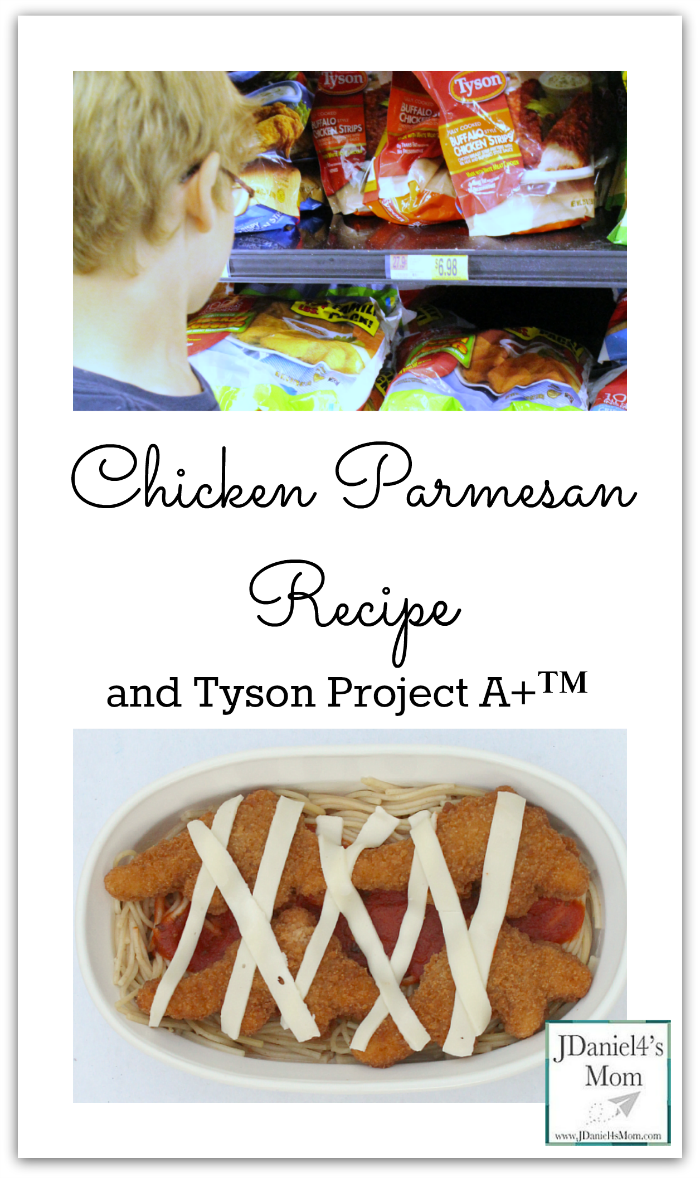 My son goes to one school and I teach at another. I am always looking for ways to help his school that don't involve being at school during the day. The Tyson Project A+™ gives me two avenues of helping out JDaniel's school. I am also always looking for fun and fast dinner ideas! Let me tell you a little about Tyson Project A+™ and share a simple Chicken Parmesan recipe for kids.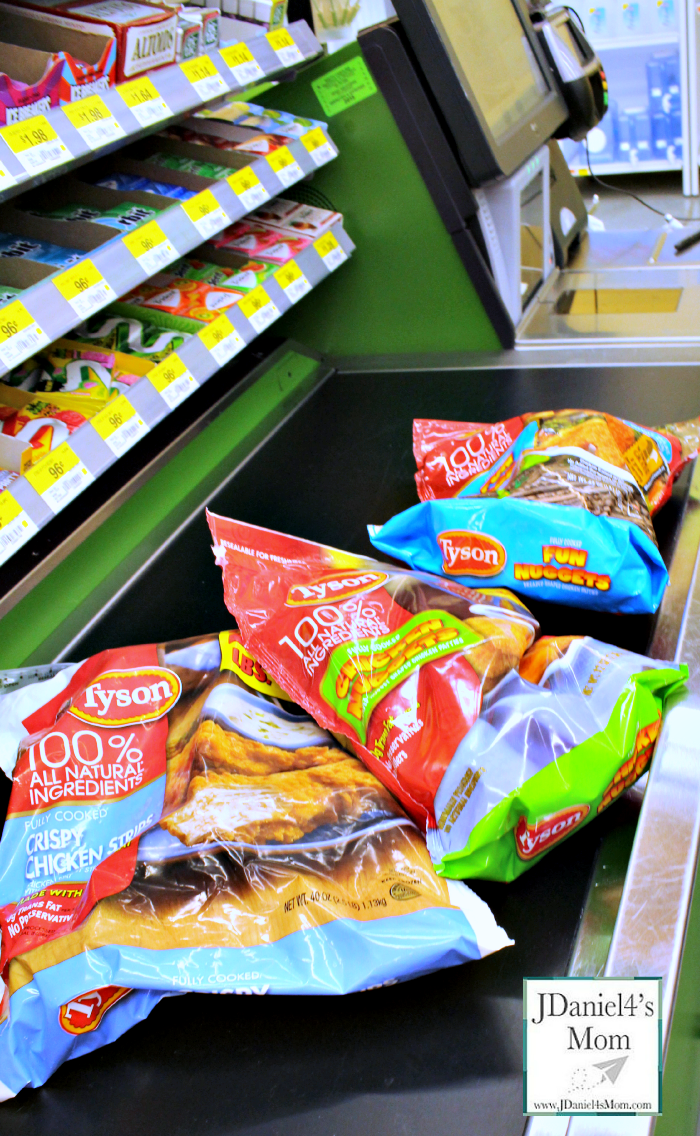 Let me tell you about the Tyson Project A+™

The first way to help your children's school is to send in Tyson® Project A+™ labels from Tyson® products. As I shared with you last week, Tyson® chicken nuggets, Tyson® Fun Nuggets, and Tyson® Crispy Chicken Strips are ingredients that are great for creating fun and fast family meals. Knowing you can use them to create a variety of dinner ideas will make gathering labels for this program easy!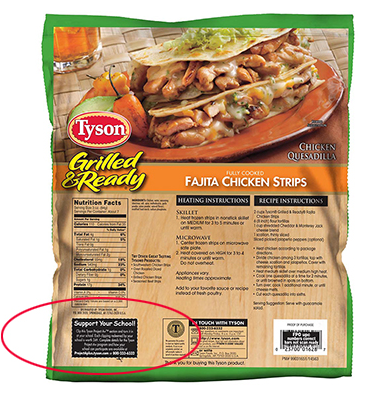 A second way that you can help your children's school is give them a head start on collecting labels by sharing what you might be able to buy with the money raised and encouraging others to nominate your school for a special gift. You can do that right on the Tyson Project A+™ site.
Here is how:
When you have given the reason why you think people should send in the labels to your school, you will be given the opportunity to share it with others. There are easy to use social media feed options that you can use right on the site. Letting people know about the program will only take a click. The school with the most nominations will get a $1,000 worth of labels. (That would be a great way to kick off your school's Tyson Project A+™ project.)
In this day and age when schools are having to cut their budgets this is simple way to help out. I love that I can offer help outside of school time. I love that in addition to helping my son's school I get to have a super easy to prepare meal ingredient to serve my family. In my book that is a win-win!
Below you will find a fun way to meal idea for kids featuring Tyson® Fun Nuggets!
Chicken Parmesan Recipe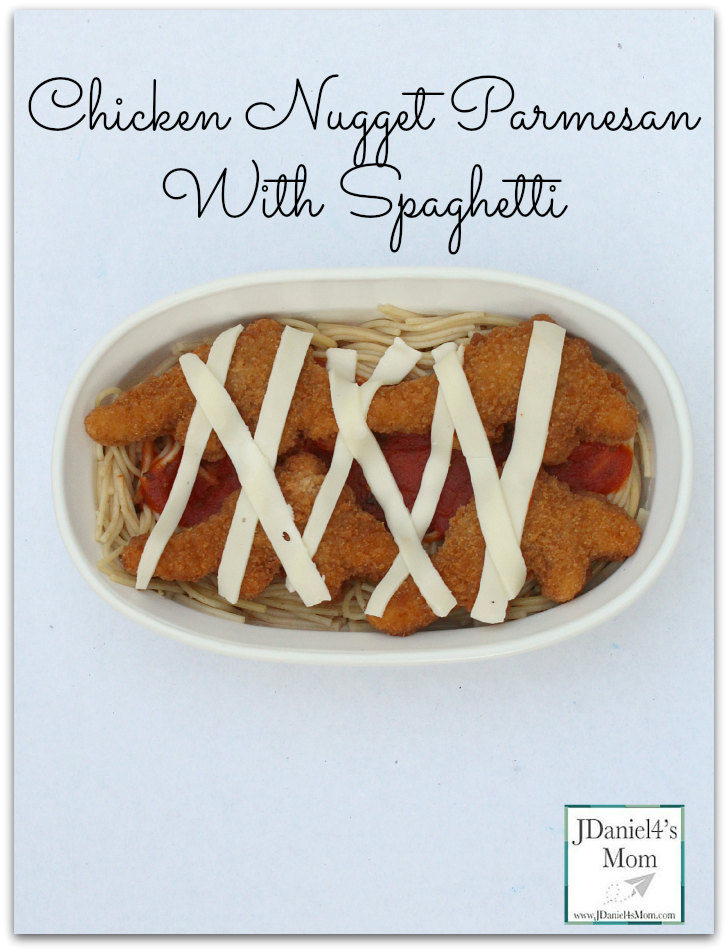 Ingredients
4 Tyson® Fun Nuggets or Chicken nuggets per serving
1 cup whole grain thin spaghetti per serving
1/2 cup of tomato sauce per serving
1 slice of your favorite cheese per serving (We used American cheese.)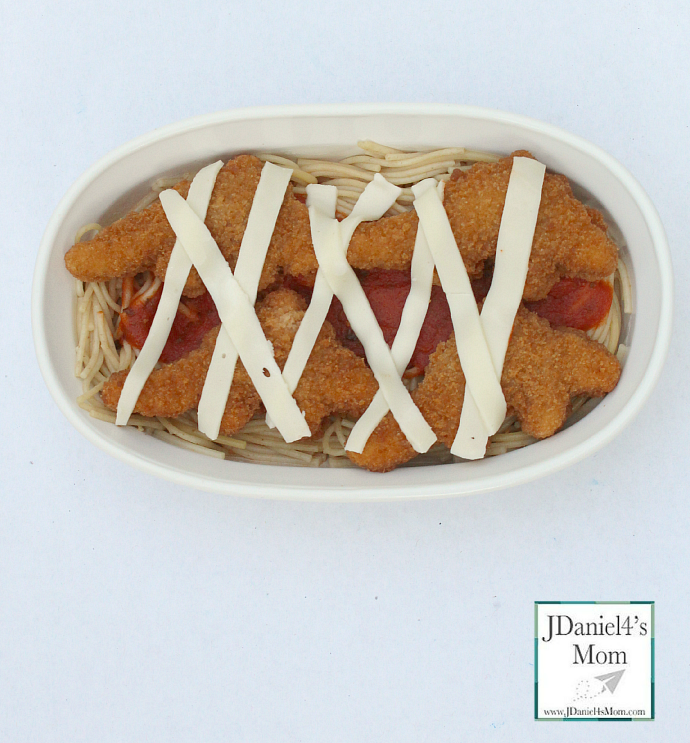 Directions
Boil spaghetti noodles until done.
Warm up the tomato sauce in a small saucepan.
Cook the Tyson® Fun Nuggets using the directions on the package.
Cut the cheese into narrow strips.
Start building your meal by placing spaghetti  into a small serving dish or on a plate.
Place a thick line of sauce onto the spaghetti.
Arrange the chicken nuggets on top of the sauce.
Scatter the cheese strips on top of the chicken nuggets.
Serve.
Your kids will love this fun Chicken Parmesan recipe!  Your school will love your donation of Tyson® Project A+™ labels and your project nominations! As I mentioned above it is a win-win!
What would be on your school's wish list?

This is a sponsored conversation written by me on behalf of Tyson. The opinions and text are all mine.

(Visited 145 times, 1 visits today)