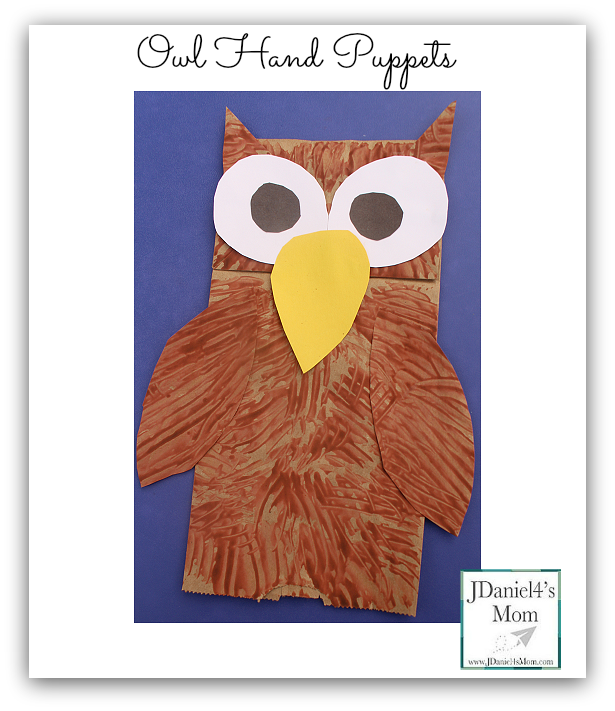 Every fall we try to do an owl craft at my house.  Owls just seem like a symbol of fall to me. In the past we have made a torn paper owl with cupcake liner eyes and one out of leaves. They both featured craft elements that made the owls look like they had textured feathers. This year's craft will allow kids to make hand puppets that have textured feathers.
Rather than using leaves or tore paper, this owl's feathers were made by painting with a plastic fork. I think the strokes created by the fork add wonderful texture to the craft!
Let me walk you through how we created these hand puppets: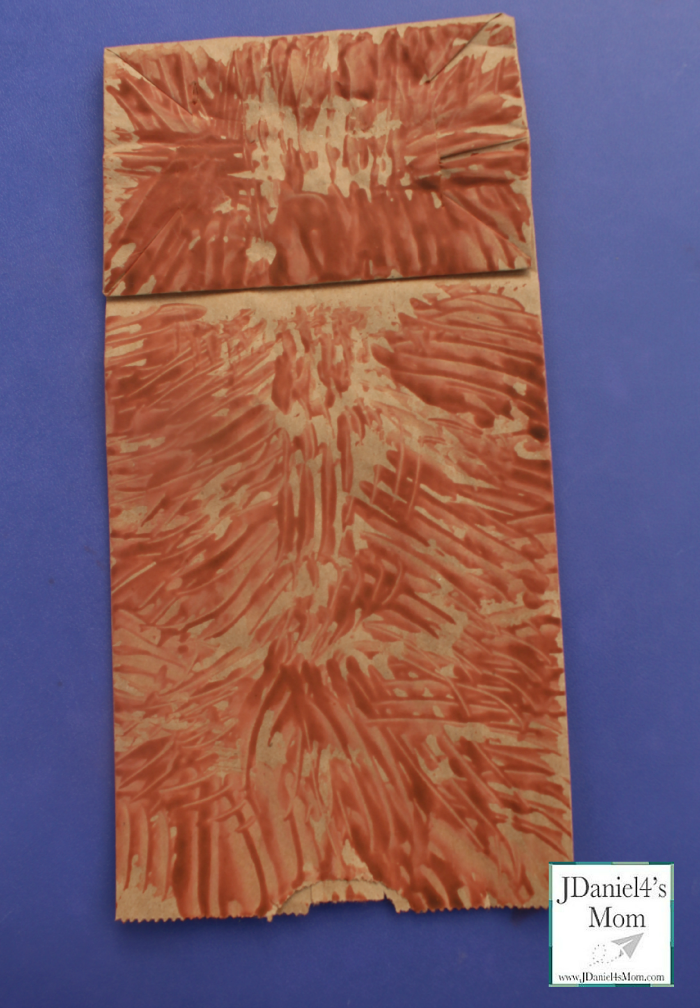 The first thing we did was use a fork to paint the front area of two paper lunch bags with brown paint. (The side with the flap) One bag was for our owl puppets' bodies. The second paper bag was used to create the owls' wings and ears.
We fork painted in a circle on each of the  owl's head. Then we painted at all different angles on the owl's chest. We tried to mimic what the owl's feathers would look like in real life. In real life their feathers wouldn't be straight up and down.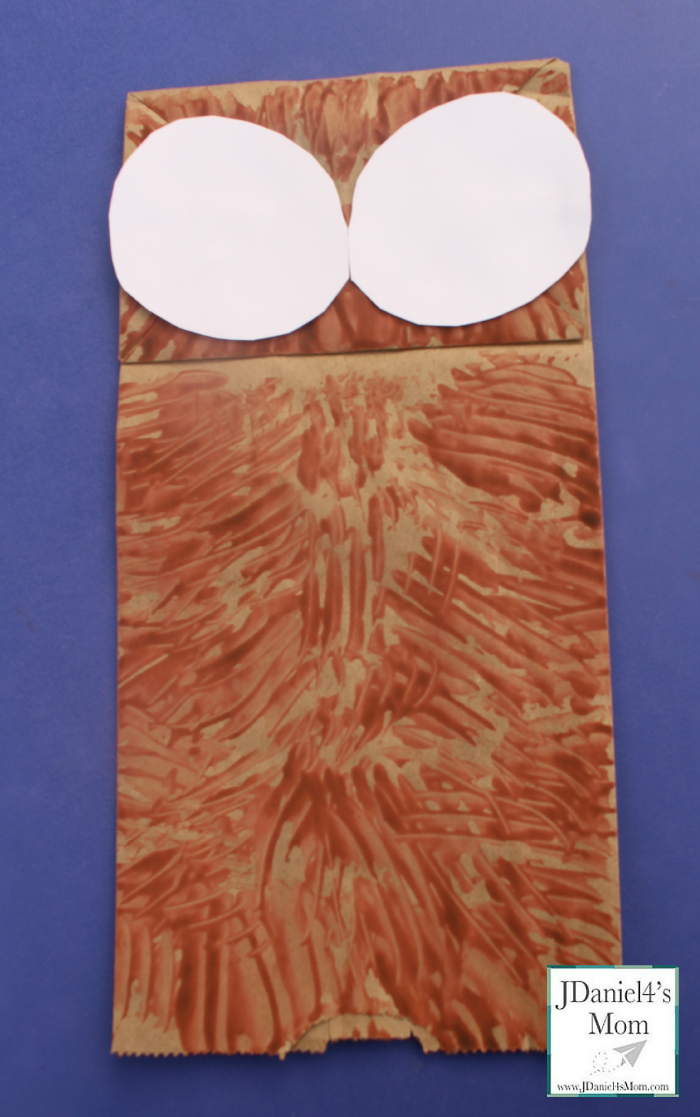 Then we added two large white eyes to our hand puppets. We liked the idea of the owls having really big eyes.

Next we added black circles to the owls' eyes and ears to our owls' head. The small triangles for the ears were cut out of the second bag.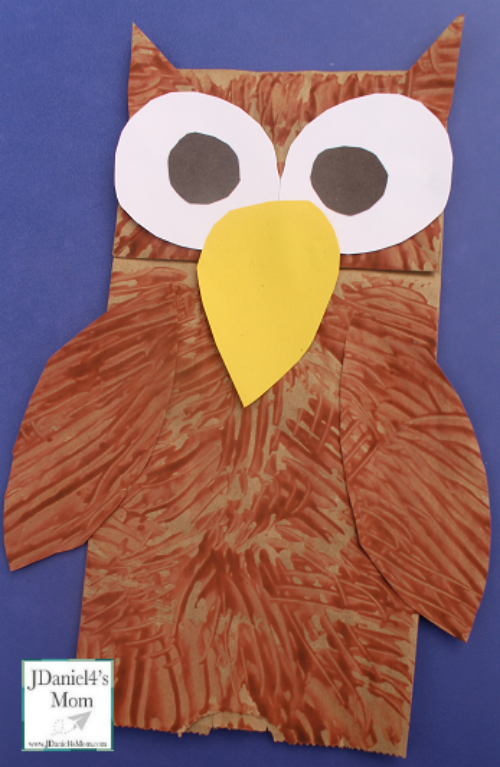 Finally two large yellow beak cutouts and wings were added. One beak was glued under the hand puppet's flap. The second was glued on top of the flap. This was done so that when the owl starts speaking you the bottom part of the beak can be seen. ( It is such fun to have the bottom beak revealed when the owl starts talking.)
Wings were cut of the second bag and were glued to the owl hand puppets bodies. Owls have to be able to fly after all.
More Than Just a Craft
The link below is an affiliate link.
There are tons of wonderful children's book that featured owls. (I am going to share some on Monday with you.) My favorite owl book is Little Owl's Night
. While our owl hand puppets don't look just like the owl on the cover, I think they would be great for retelling the story.
If you create owl hand puppets, please share a picture with me on Instagram or Facebook.

(Visited 624 times, 1 visits today)