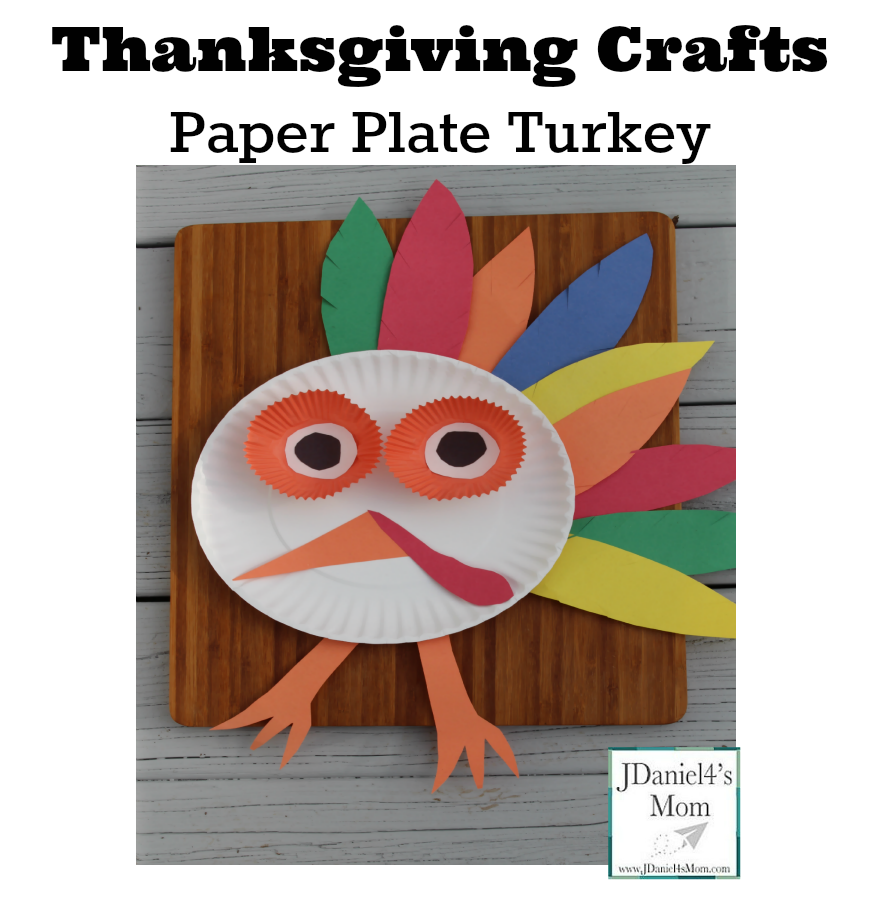 When JDaniel was in preschool we made a paper plate turkey just like this. It was one of those Thanksgiving crafts that you hold onto. You take it out just to remember the crafts you made together.
Recently I made a new turkey paper plate craft to share with you. I thought it would be fun to make with your kids.  They will love the whimsy that the cupcake liner eyes give the turkey. I bet their turkey will make you smile.
Here is what you need to put together your own turkey Thanksgiving crafts:
Variety of brightly colored construction paper sheets
Black and white construction paper
Paper plates
Cupcake liners
Glue sticks
Scissors
Putting your turkey together:
Cutting Out Turkey Craft Pieces
Turkey Feathers
You can have your children cut out turkey feathers or you can cut them out for them. If you want them to cut out the feathers, you may want to have feather outlines drawn on the construction paper. It will make it easier for the feathers they cut out to look like feathers.
Turkey Feet
You can have the feet cut out ahead of time or your children can cut them out.  You may want to have the outlines of the feet pre-draw. It will make it easier for the children. You will also be able to identify the feet as feet that way.
Facial Features
You may want to have the outlines of the eyes, beak and waddle drawn on the paper for kids to cut out just as you did for the feathers and feet. You can have them cut out for them instead if you like.
I remember having them cut out for my son to add to the paper plate.
Assembling the Turkey
Once you have all the craft pieces cut out, all that is left to do is to assemble the turkey. I found it was easier to do the feathers and the feet first. That way the cupcake liners weren't smashed when the plate was laid face down to add the feathers and feet.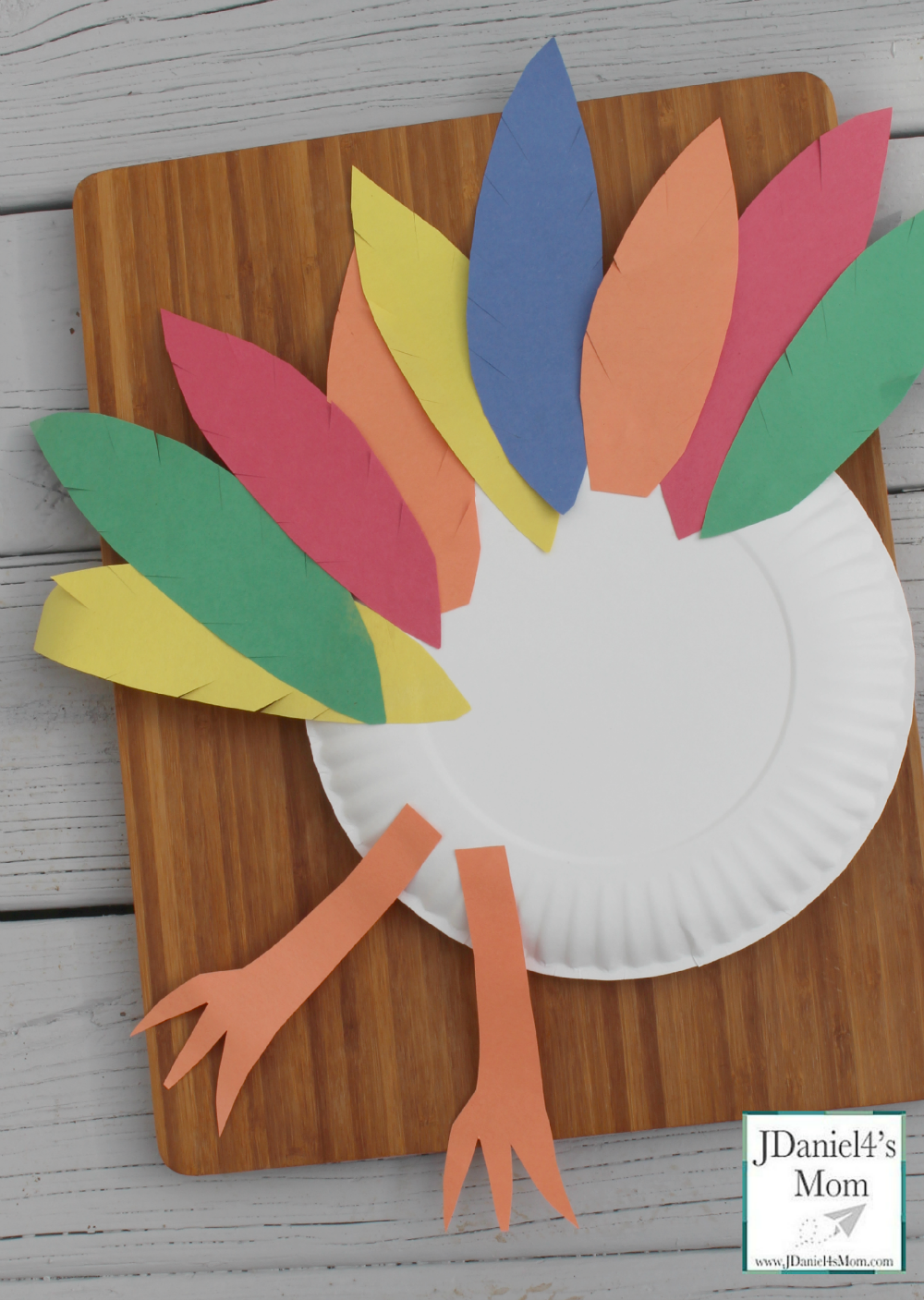 If you decide to make turkey Thanksgiving crafts, please share a picture of your children's creations with me on Instagram or Facebook.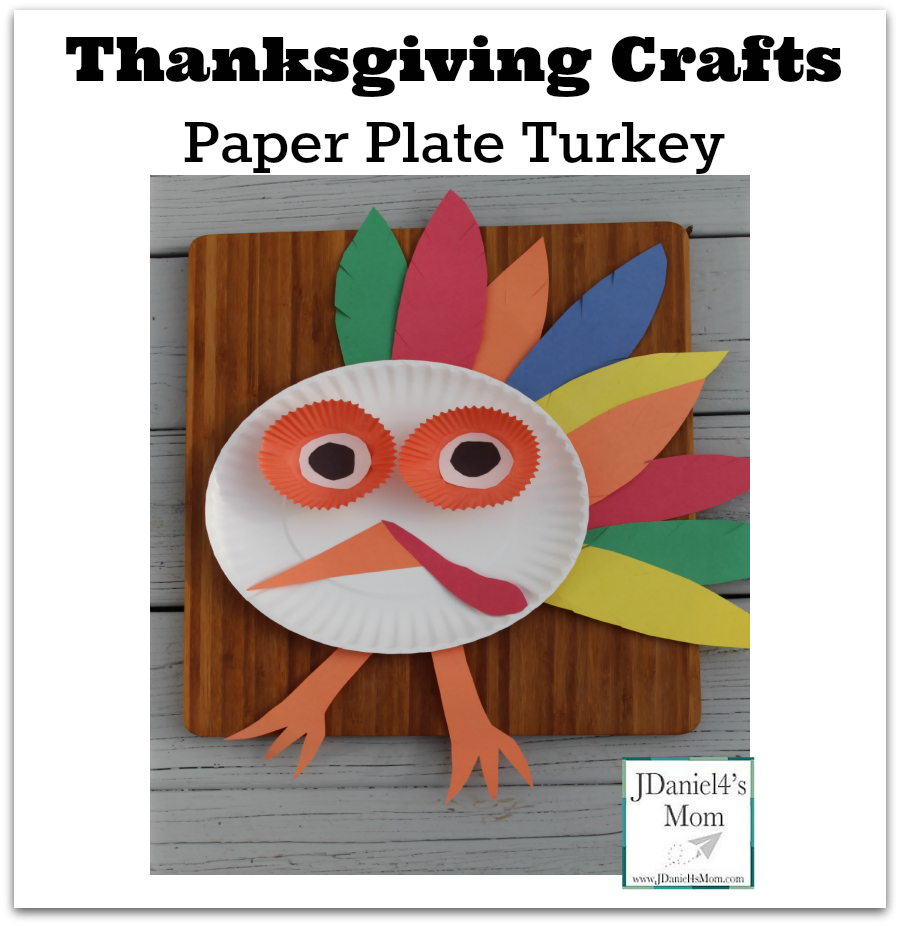 (Visited 867 times, 1 visits today)