A few weeks ago I shared a few algorithm building coding activities. Two of the activities were based on the books. The first one was We're Going on a Bear Hunt and the second was based on The Very Hungry Caterpillar. Recently I made another coding building or sequencing activity based on the growth of a bean plant. This activity isn't based on any particular book. I will share with you at the end of this post a collection of really wonderful plant related fiction and non-fiction books.
We start out with bean plants as seeds at our house. The plant growth algorithm worksheet does too. Starting at the packet of seeds children will draw arrows to show the direction we need to go to follow the bean seeds growth.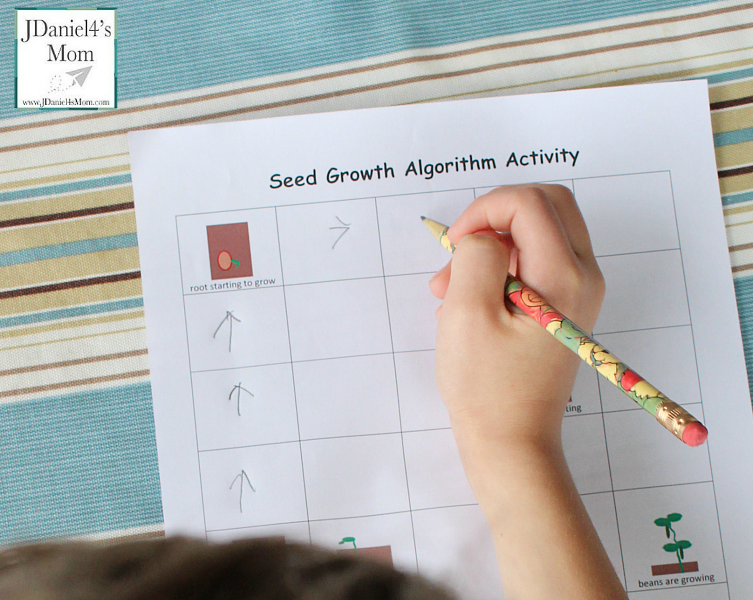 Example: You will need to head up or north to get to the seed out of the seed packet. You would draw up arrows in each box that leads you up to the seed. (If you like you can say north, instead of up.)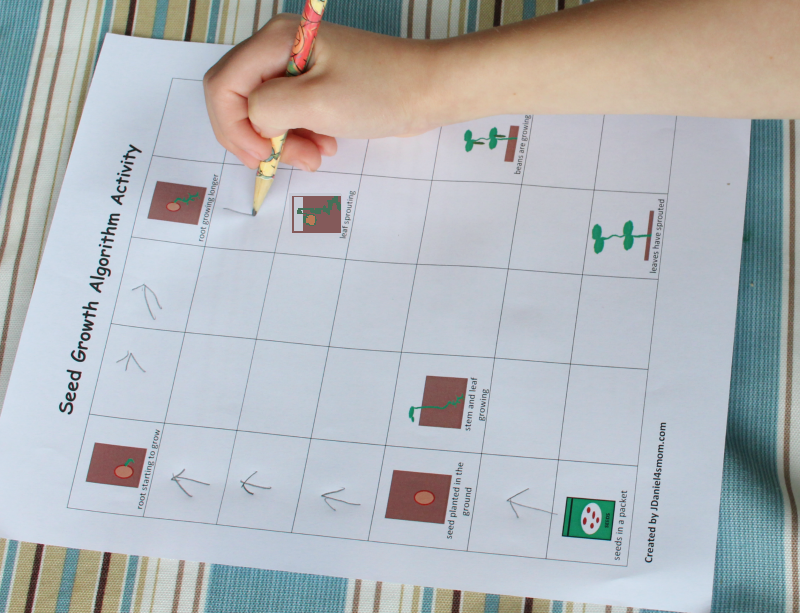 Once you reach the seed, you need to decide what directions you will need to go to reach the seed growing a tiny root. There is more than one way to get to each step in the plant growth sequence.  Below you will find the route we took to get from the seed packet to the full grown plant.
The goal of this activity isn't to find the perfect route. The goal is to try to build an algorithm.  Working with algorithms using things that children know like plant growth helps them begin to understand coding. It also allows them to work on direction and positional words.
Here are some wonderful books on plant growth we have read and I think you will like. Some are fiction books while others are non-fiction.
Planting a Rainbow
Pick, Pull, Snap!: Where Once a Flower Bloomed
From Seed to Plant
Jack's Garden
The Tiny Seed (The World of Eric Carle)
Flower Garden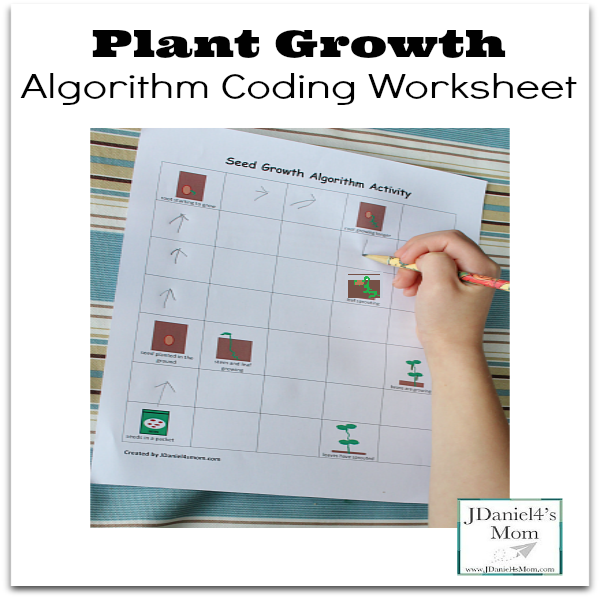 (Visited 1,108 times, 1 visits today)