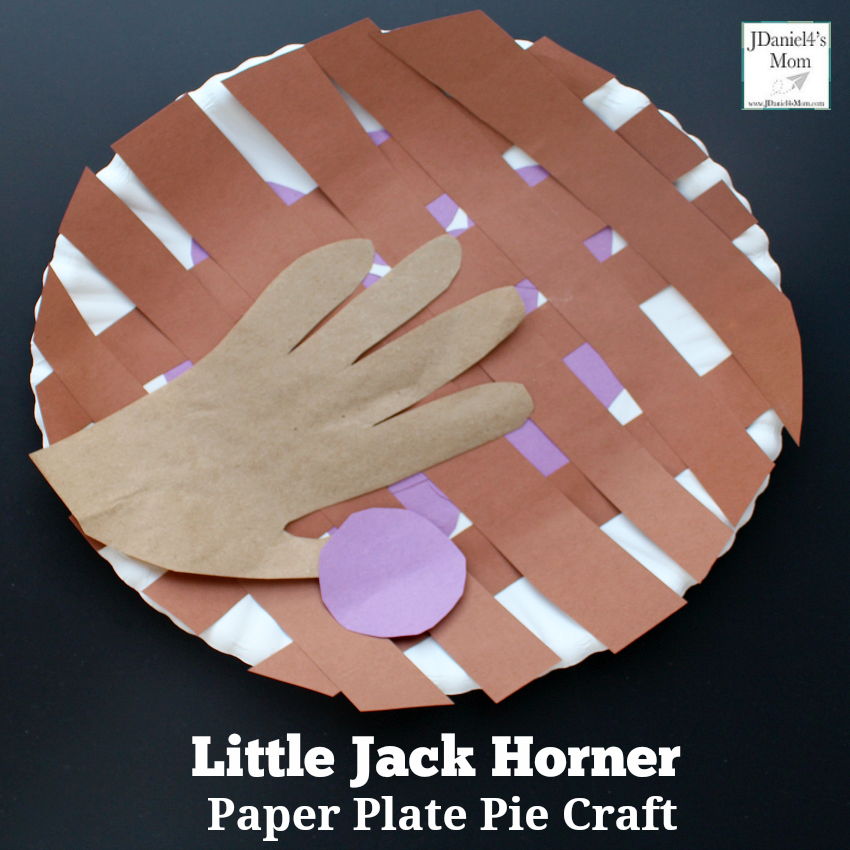 This post contains affiliate links.
Have you ever wondered what was in Little Jack Horner's Christmas pie? I decided to search for Little Jack Horner's Christmas pie and find out. What a found was the background story behind the Little Jack Horner. It turns out Jack's real name was Tom Horner. According to some Tom was sent to London by an abbot with a pie filled with the deeds to several properties to give to Henry VIII. On his way to London Tom snuck a plum property out of the pie for himself. Others say he paid for the land manor himself and the legend is untrue. If you want to learn more about nursery rhymes Pop Goes the Weasel: The Secret Meanings of Nursery Rhymes
is a good book to explore.
Little Jack Horner's Plum Pie Craft
Let me walk you through the directions on how to make a Little Jack Horner's paper plate craft. If you come up with different ways you want to do each step with your children, please let me know what you end up doing. You can post a picture of your pie on my Facebook page or tag me on Instagram.
Supplies
Paper Plate
Brown Construction Paper
Purple Construction Paper
Brown Lunch Sack
Scissors
Glue
Getting the Paper Parts Cut Out
You will need to start by tracing the hand of your child or having them trace their own hand. Then cut the hand out.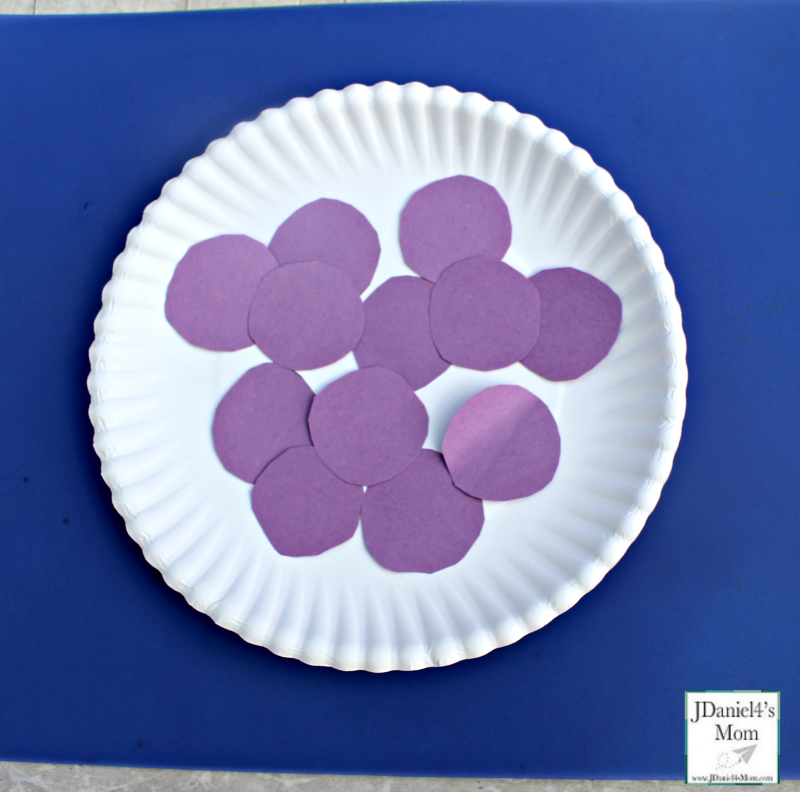 Next, you or your children will need to trace 12 circles onto the purple paper. If you have a plastic egg handy, your children can use half of it to trace the circles.
The brown construction paper will then need to be cut into strips or really long rectangles. Strips that are about 2 inches wide are great!
Putting the Pie Together
Now that everything has been cut out it is time to put Little Jack Horner's pie together. The purple circles will need to be glued down first.  Set one of the circles aside to use later.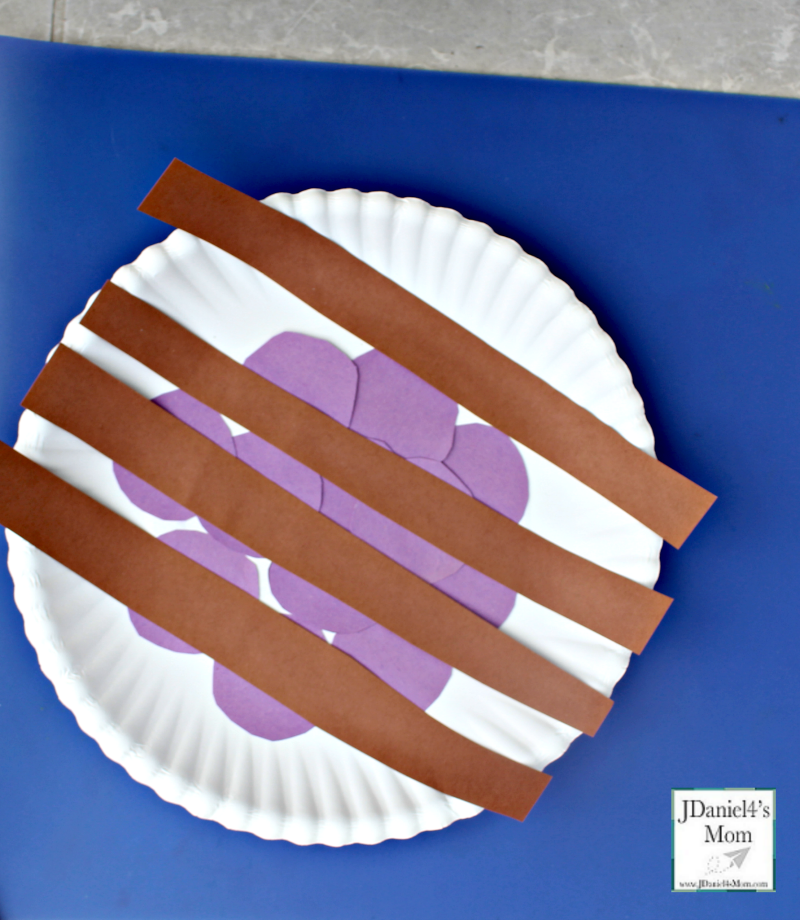 Then the brown strips will be glued vertically and then horizontally across the plate. They will give the pie a criss-cross design.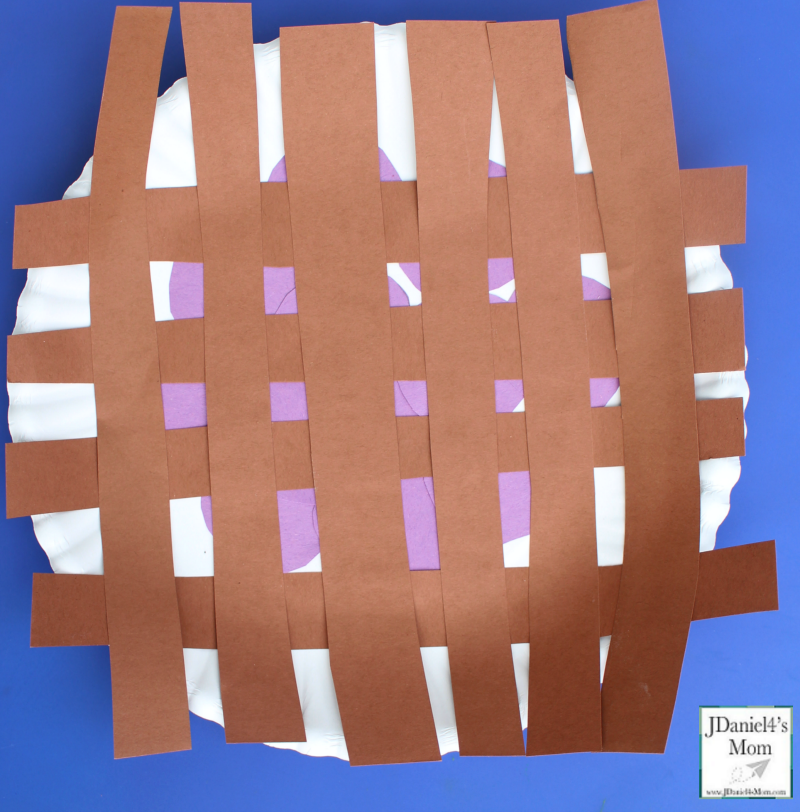 Finally, the hand will need to glued near the edge of the plate. Your children then will glue the circle that was set aside to the thumb. It will represent the plum that was pulled out of the pie.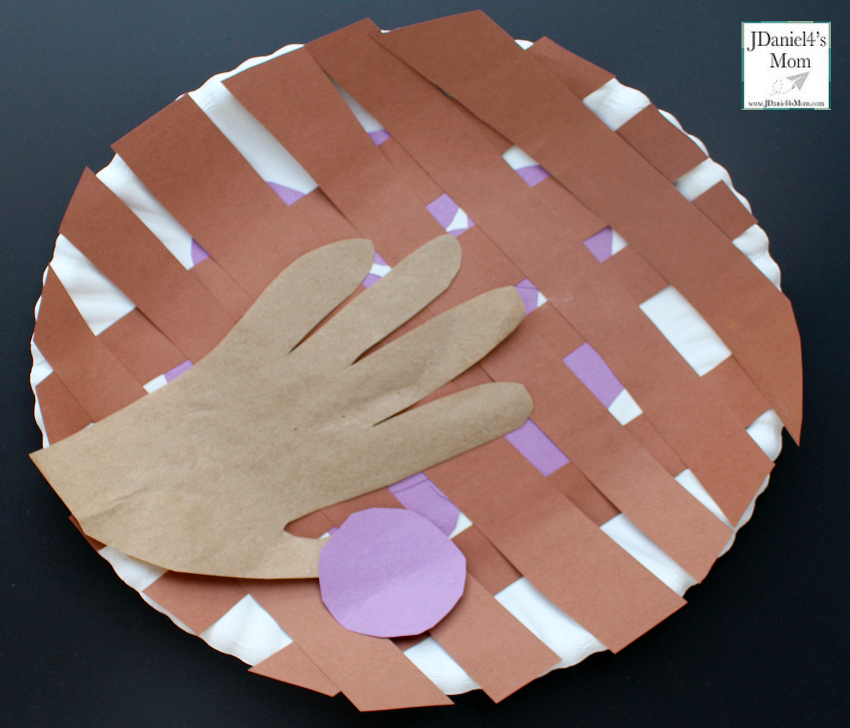 This post is a part of the Virtual Book Club's celebration of nursery rhymes. Here are some more great nursery rhyme activities:
Mary Had a Little Lamb Alphabet Puzzles
Five Little Ducks Counting and Story Retelling Activity 
Hickory Dickory Dock Clock Play
Humpty Dumpty Egg Sensory Bin
Rainstorm Art Project (Rain, Rain Go Away)
I'm A Little Teapot Pour Painting 
Mary Had a Little Lamb
Three Little Pigs Fine Motor Craft
5 Little Ducks 
Nursery Rhyme Olympics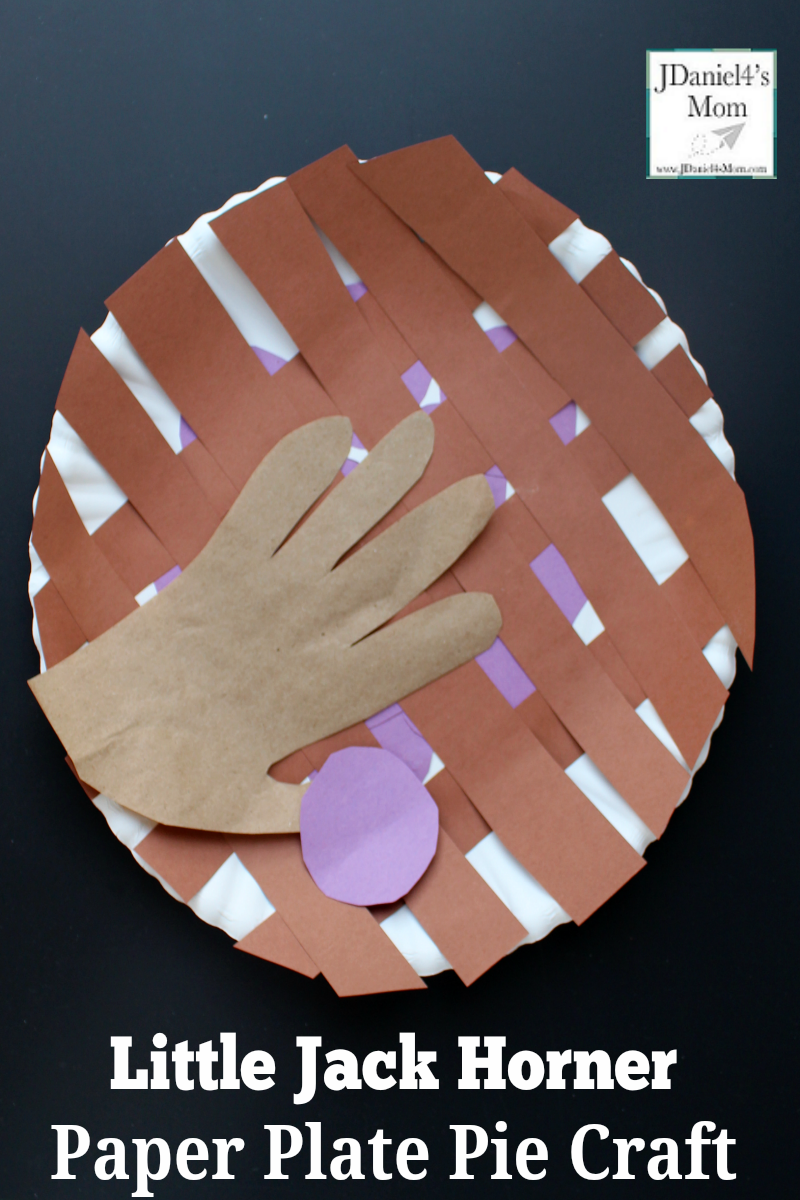 (Visited 346 times, 1 visits today)