Even young children can explore constellations. This simple set of constellations for kids printable constellation maps will introduce them to some of the well-known ones. Children can use small stars to help recreate the constellations on each mat. Let me walk you through several ways children can use them.
Constellation for Kids Mat Activities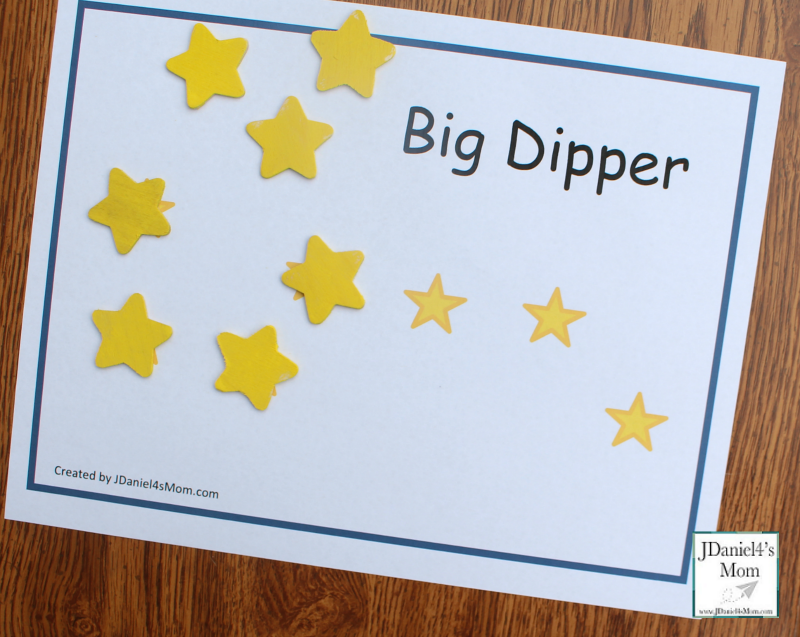 Getting Ready for the Activity
Before you can start the constellation for kids activities, you will need to print the Constellations for Kids Activity Mats  There are ten constellations in this set. You can print all of them at once or print out a few at a time.
Next, you will need to decide what objects you want your children to use to recreate each of the constellations for kids. We used wooden stars that were painted yellow and gold.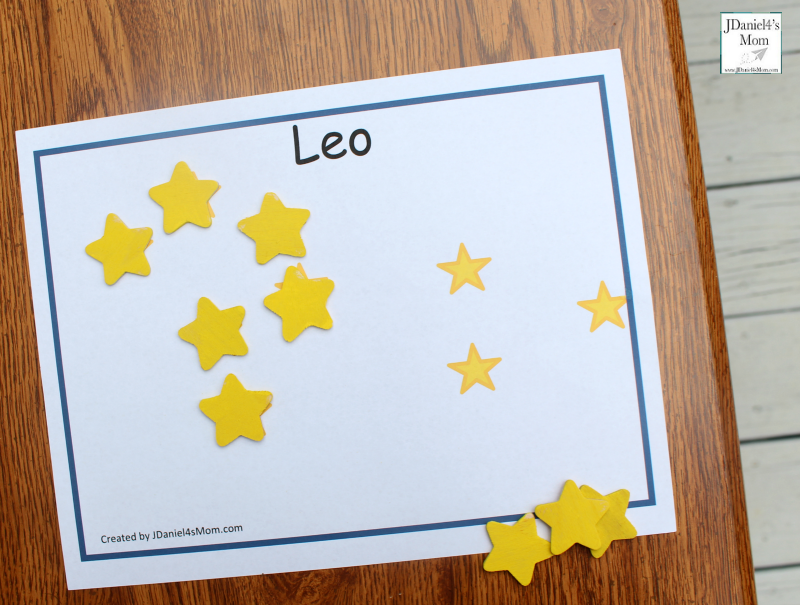 Here are some other objects you could use:
Links below are affiliate links.
Pom Poms
Play dough and star shaped cookie cutters
Exploring the Constellations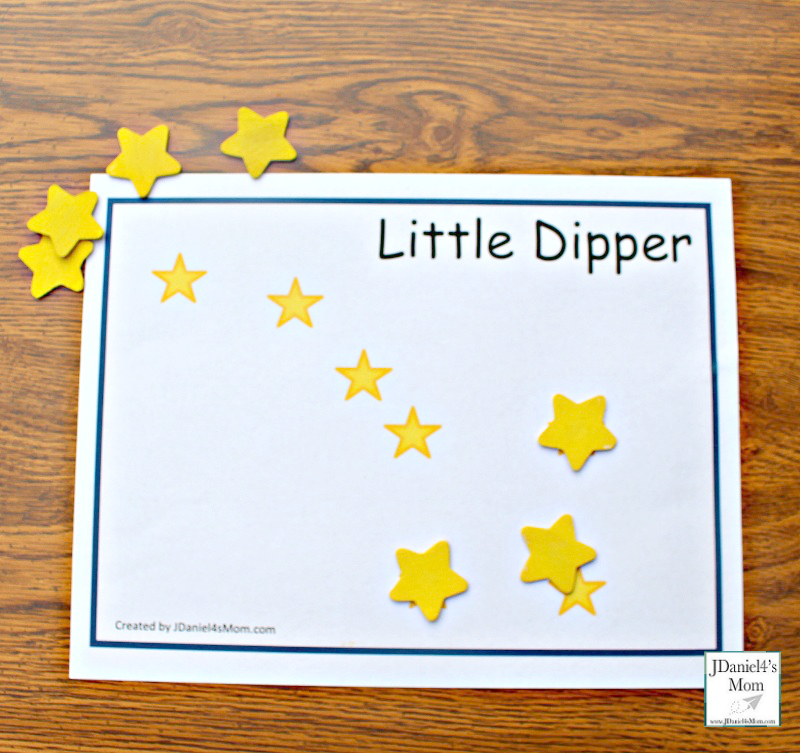 There are a number of ways to explore these constellations. Let me share with your some of the ways that I came up with to use them.
A Star on a Star
You can put out just the number of stars your children will need to complete a constellation. Your children can simply place a wooden start on top of each of the stars displayed on the mat.
Count the Stars on the Mat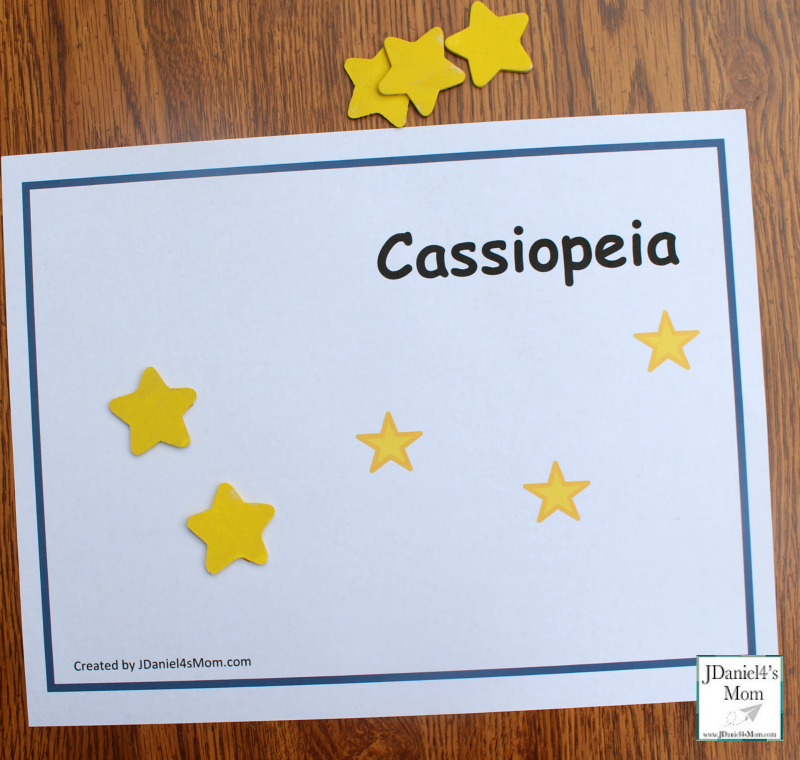 Your children can count the number of stars on their constellations for kids mat. Then they can take that number of stars out a pile on the table or a bowl.  Next, they will place the stars on top of the stars on the mat.
All Sizes of Stars
Children can place a variety of different kinds of stars on their constellation mat. You can encourage them use stars of different colors and shapes.
The Virtual Book Club is exploring the book How to Catch a Star this week.  Here are some wonderful star activities from this blog and others.
Edible Mars soil space experiment
Printable constellation mats for kids
Space STEM- Shooting Star Bottle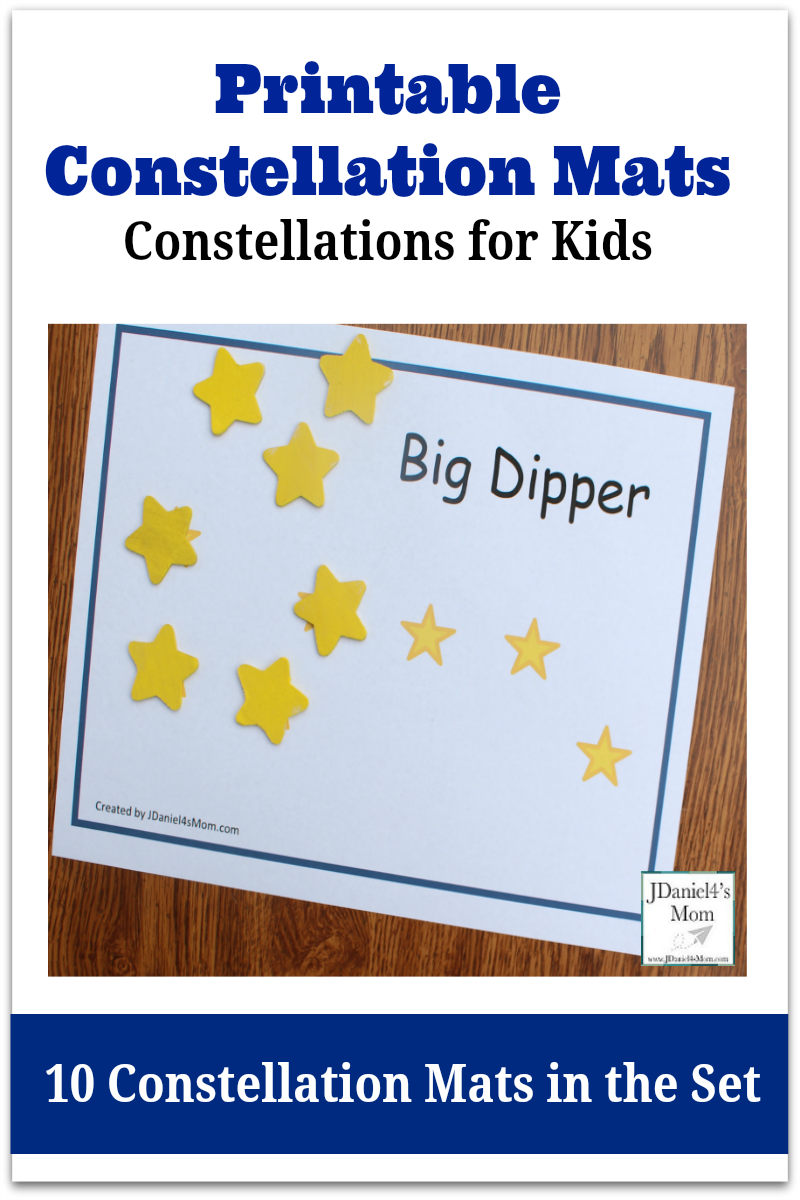 (Visited 2,928 times, 7 visits today)