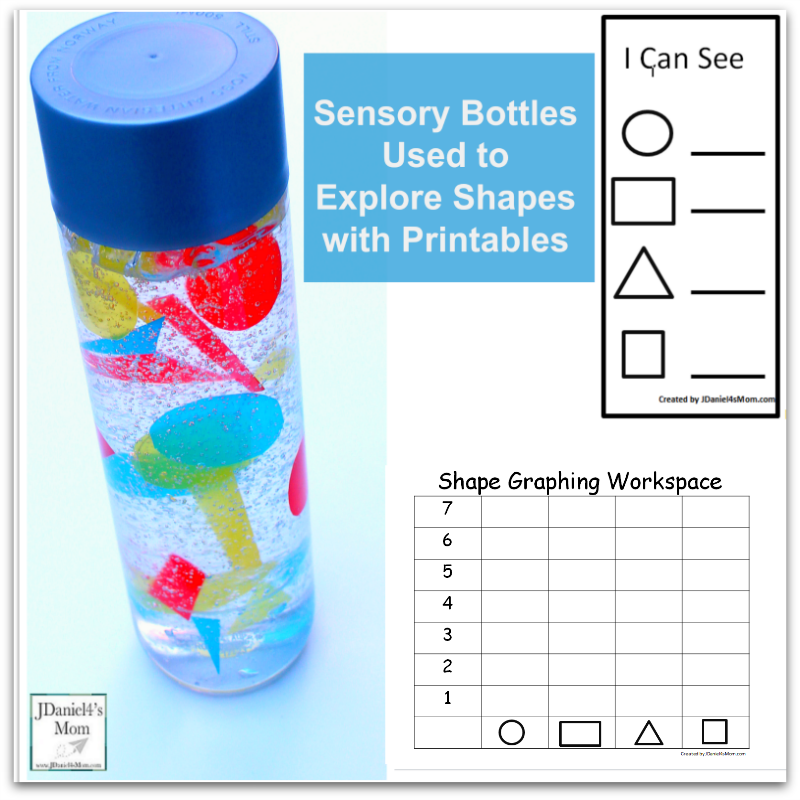 This week I will be sharing with you shape themed learning activities. Today's activity uses sensory bottles to explore four basic shapes.  Your kids will have fun figuring out how many of each shape the sensory bottles contain. Then they can record their data on a free tally sheet or graphing page.
Sensory Bottles Exploration Activity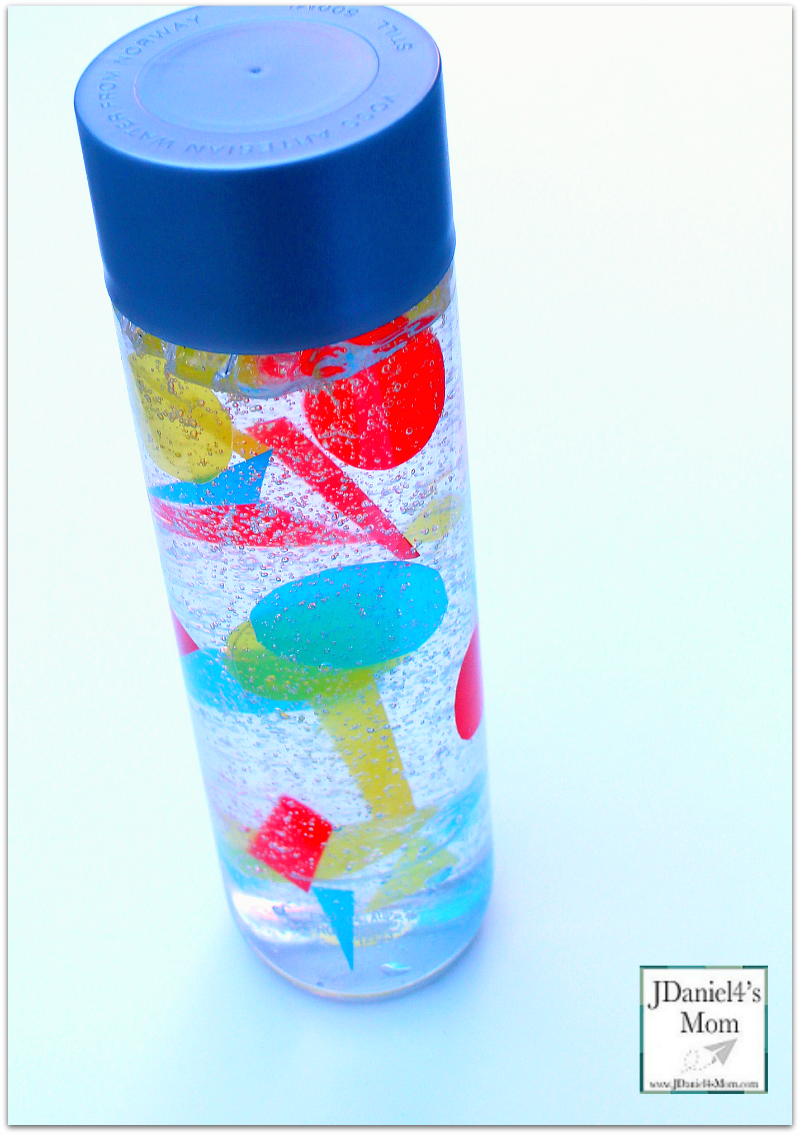 Getting the Sensory Bottles Ready
You will need to start by creating the sensory bottles. They are so easy to put together.
Supplies
Empty Plastic Water Bottle (We used a Voss water bottle.)
Clear Hair Gel
Plastic Folders (Red, Green, and Blue)
Scissors
Warm Water
Chopstick
Directions for Creating the Sensory Bottles
You will need to cut out circles, square, triangles and rectangles out of the plastic folders. You can trace small objects onto the folders with pencil and cut them out if you don't want to just cut out the shapes.
Next, you will need to pour the hair gel into the plastic water bottle.  If it looks too thick to you, you can add a little warm water.
Then you will place the plastic shapes into the bottle. You can use a chopstick to push the shapes through the gel to where you want them in the bottle.
Ready to Explore and Count
Counting Shapes
If you have young children, you may just want to slowly turn the bottle and find each of the shapes. You could have them count them, but you may not want them to worry about finding out how many there are.
Count and Record the Number of Shapes
Older children can be encouraged to count to find how many of each shape the bottle contains. They can record how many of each shape they are finding on a tally sheets. If you are having several children work on this activity, you could have them compare their answers.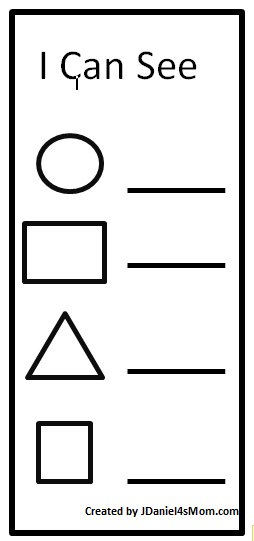 Once they have gathered their data or statistics, they can record them on the graphing page.  You can have them color in blocks that represent the number of each shape they found. This will give them the opportunity to create a bar graph. They can draw a shape in the boxes above a shape on the graph to represent the number of shapes they found. This will give them the opportunity to create a picture graph.
Links below may be affiliate links.
This activity was created to go along with the book Mouse Shapes
. It is the Virtual Book Club book of the week. Here are some other activities based on that book.
Counting and Building with Shapes – Mama Smiles
Mess Free Patriotic Star Painting- Toddler Approved
Mouse Shapes Inspired Art Invitation from My Storytime Corner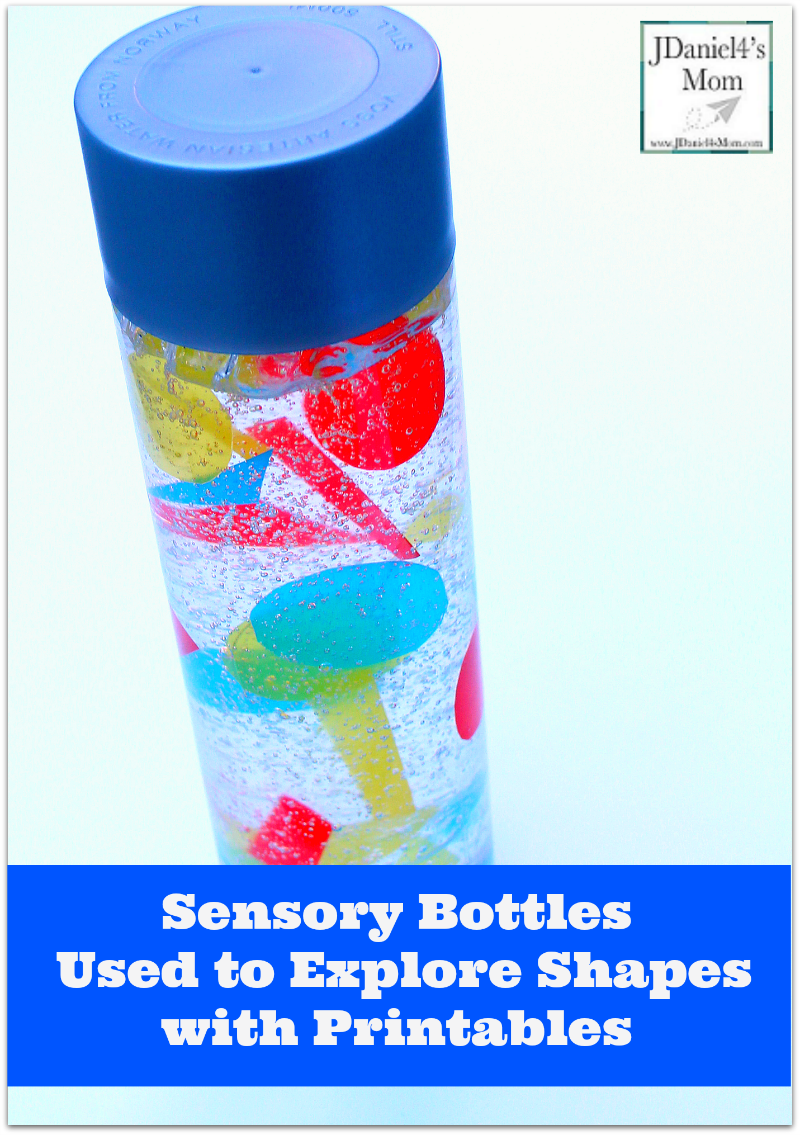 (Visited 2,187 times, 1 visits today)