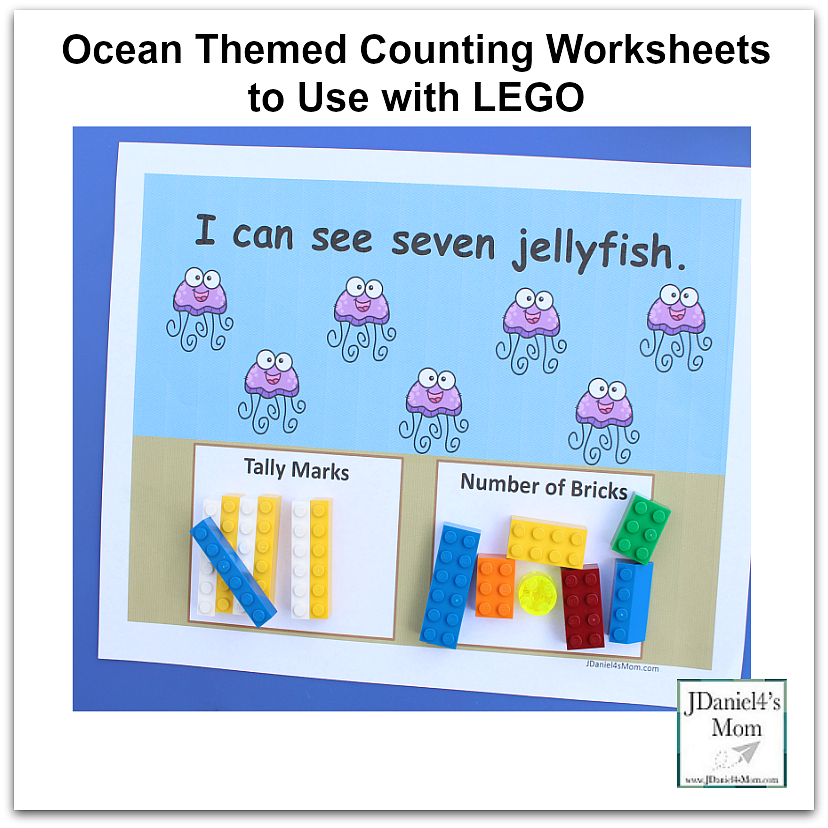 Last week I started sharing some ocean themed printables with you.  Today I have some ocean themed counting worksheets to share with you. They were designed to be used with LEGO, but you could easily use a variety of counting materials with them. You will find a list of counting materials listed later in this post.
Ocean Themed Counting Worksheets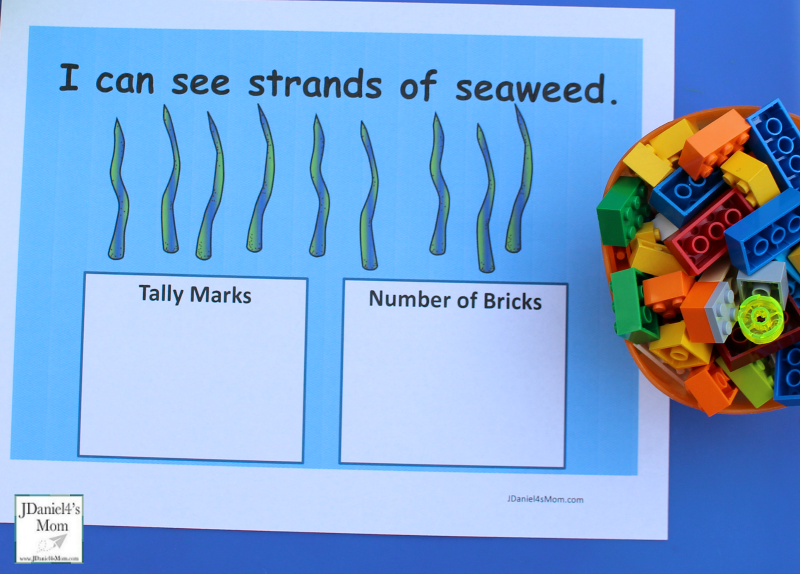 Getting the Ocean Themed Counting Worksheets Ready
The first thing you will need to do is print out the Ocean Themed Counting Worksheets. You don't have to print out the whole set. If you like you can print out just a few number mats at a time.
The mats are really colorful! You will want to print out the ocean themed counting worksheets on a color printer.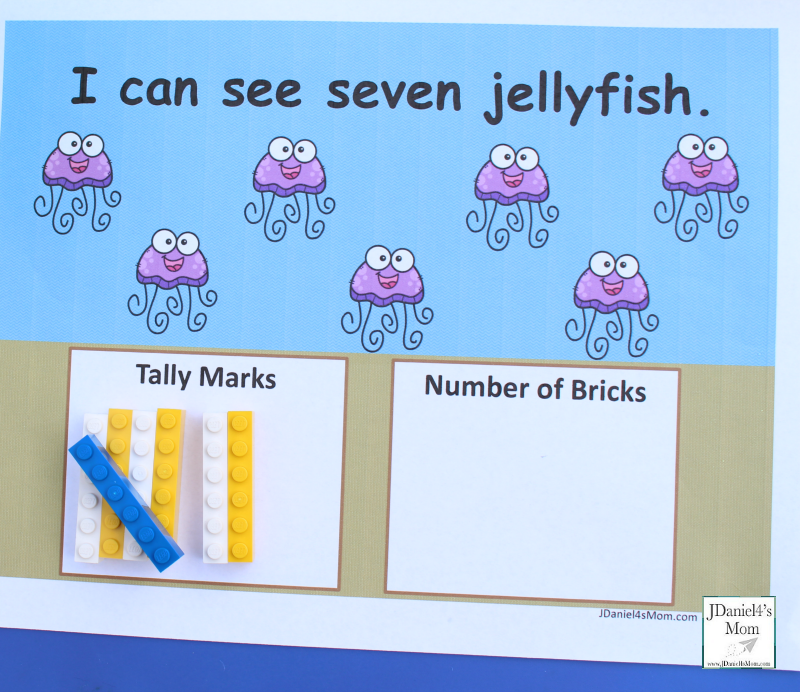 Gathering LEGO
You will need to a variety of different types of bricks for these worksheets. The long bricks work best for the Tally Marks section.  You can use any type of bricks you like in the Number of Bricks section.
Other Counting Materials
If you would rather not use LEGO for this activity you could use any of the following:
Tally Mark Materials
Small Popsicle Sticks
Sections of Pipe Cleaners
Crayons
Toothpicks
Number of Bricks Materials
Buttons
Pom Poms
Bottle Caps
Beads
Exploring the Counting Worksheets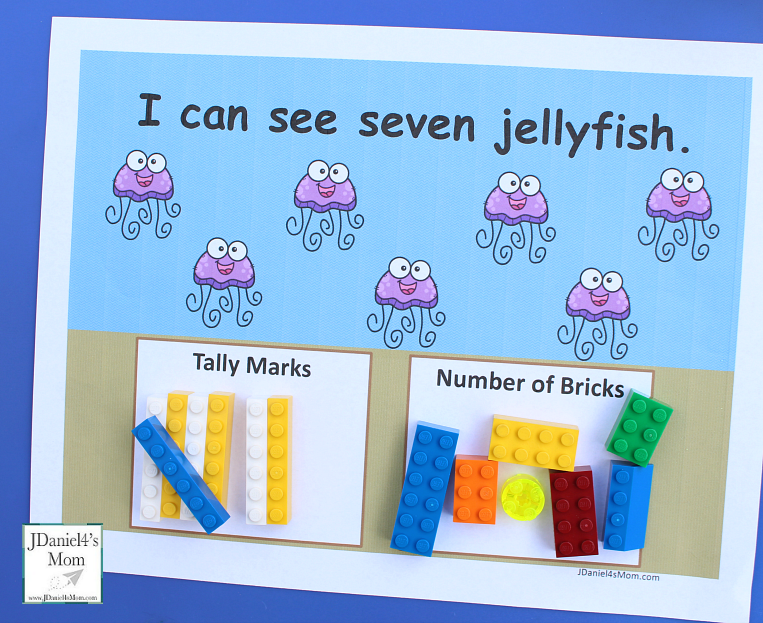 You will want to have your children read the sentence at the top of each worksheet. Then you will want them to count the ocean pictures displayed. The mat for the number nine doesn't say how many strands of seaweed are displayed. I thought it would be fun to have one of the counting worksheets ask children just to count the pictures.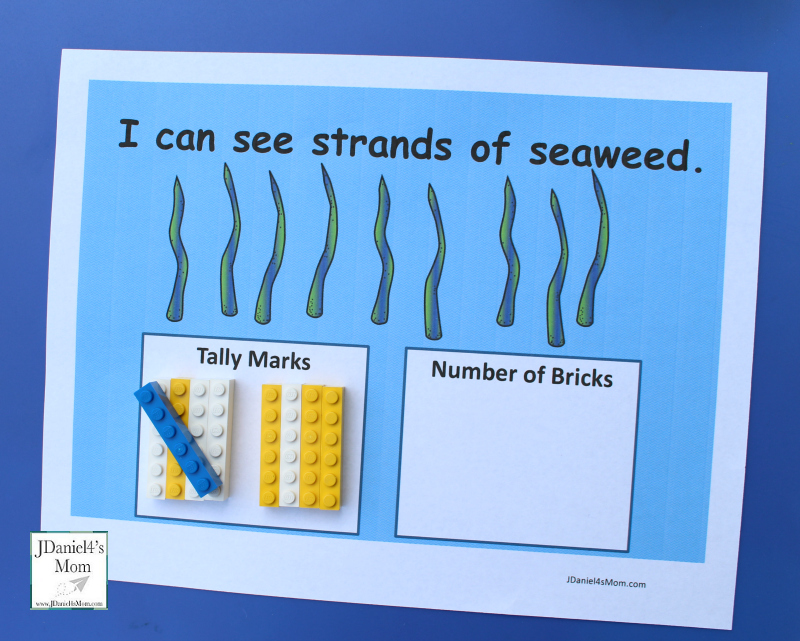 After figuring out the number they are exploring on that counting worksheet, they will need to put the right number of narrow LEGO in the Tally Mark section. Then they can put the right number of bricks in the Number of Bricks section.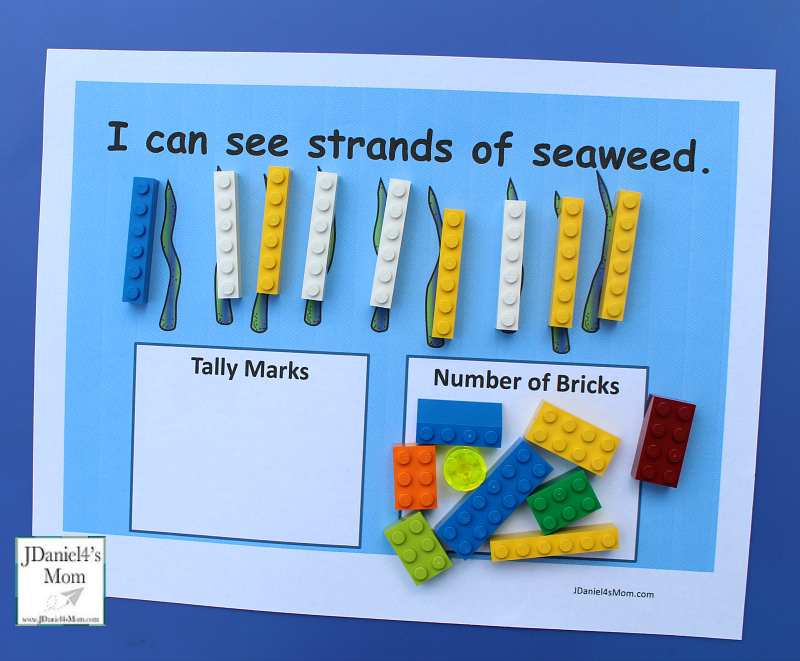 Children can check their work by placing the LEGO from one section at a time onto the ocean pictures.
Here are some more LEGO-themed activities I know you will love:
Ocean Life Building Directions and mat
Graphing Ocean Animals with LEGO
LEGO Minifigure Knock Down Game
Simple STEM Design Project- Can  You Build a LEGO Boat?
The ocean is a fun themed to explore in the summer. Here are some more ocean themed activities:
Five Ways to Use Sensory Bottles to Learn
What Time is it Mr. Hermit Crab?
Teaching Feelings with Jellyfish Printables
Fun at the Beach Easy Reader Book
Fun Beach Money Games Using (U.S Money)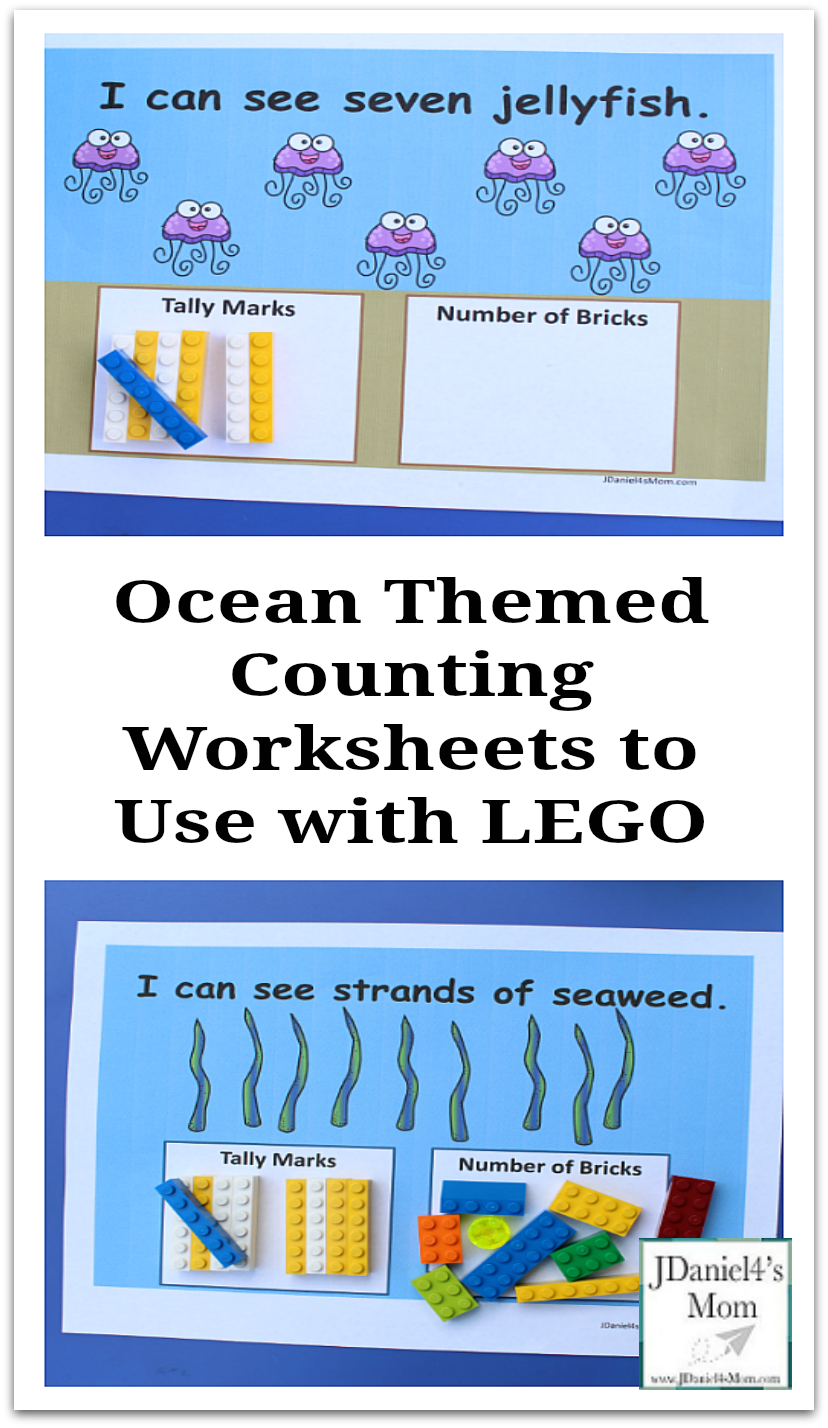 (Visited 666 times, 1 visits today)