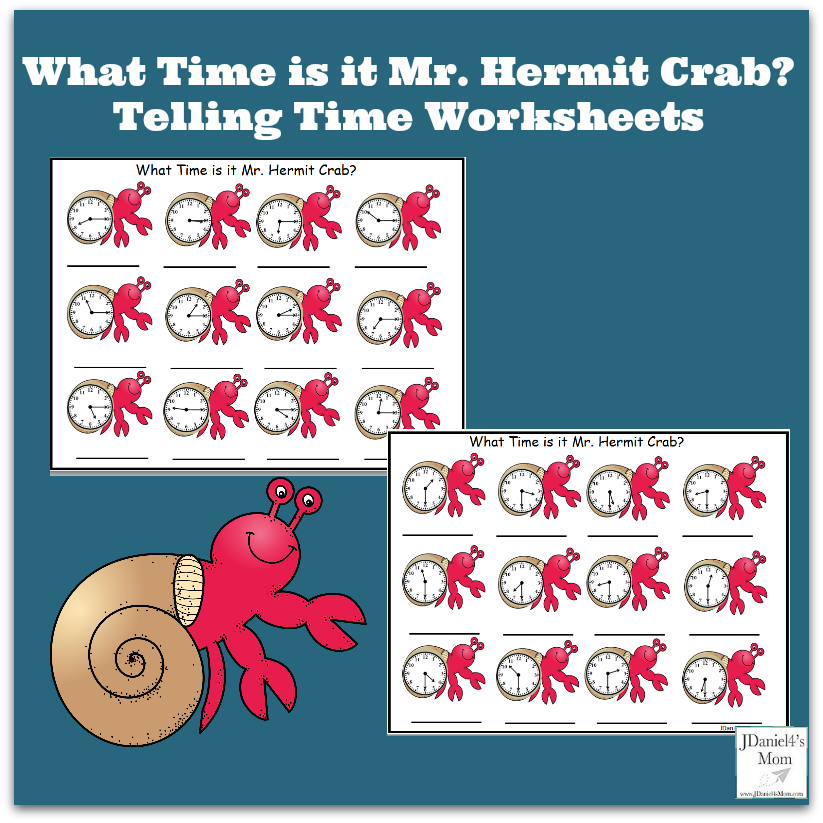 This is the second in a series of five printables being share this week. Each of them has an ocean theme. 3 Dinosaurs and Royal Baloo are also sharing ocean themed printables during this week. Today's telling time worksheets have a crab theme.
You may remember I recently shared a number of hermit crab themed activities based on the book A House for a Hermit Crab. You could easily have your children create a hermit crab home with blocks, make a paper plate hermit crab, and explore my hermit crab calendar activities after working on these telling time worksheets.
Telling Time Worksheets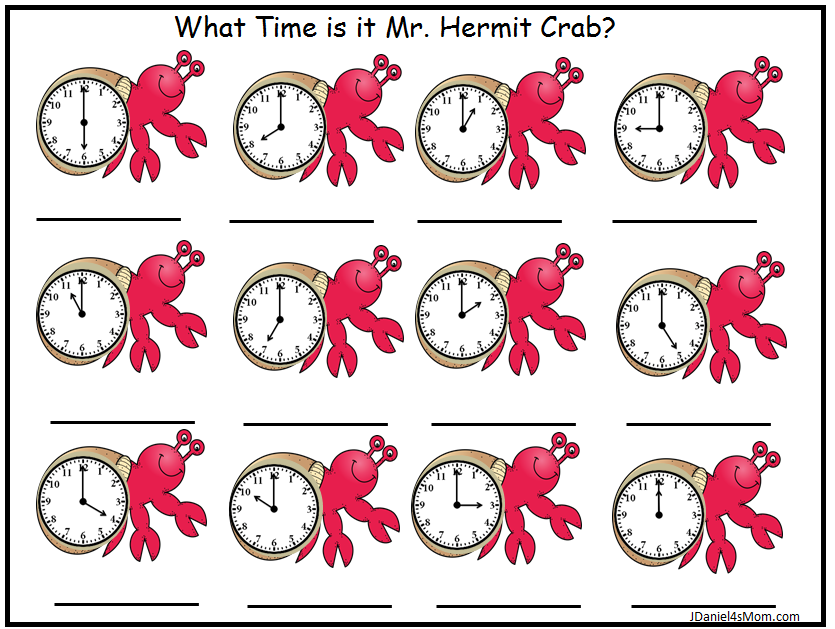 Getting Ready
You can download and print out one or all of the telling time worksheets telling time worksheets to work on. Although the worksheets have color on them, you could definitely print them out in color.
The link below is an affiliate link.
While this set doesn't include a printable clock, you may want to have paper or Color-Coded Judy Clock
 available for them to use. It would be a good way for children to check or figure out their answers.
Exploring the Clocks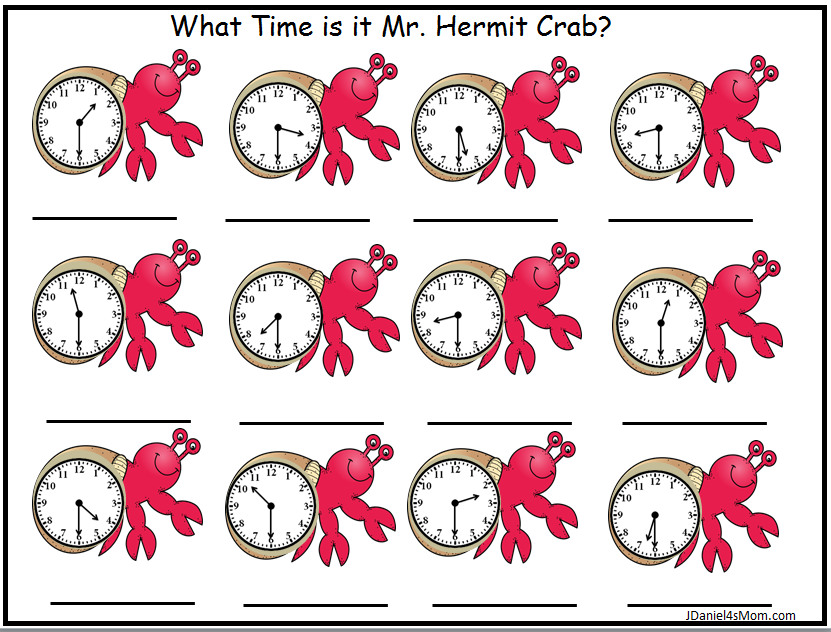 Just Learning About Clocks
You could really have your children work on any of the telling time worksheets, but if they are just learning to tell time you will want to start with the hour and half hour. Children can start in the first row and work their way to the end of the third row. Writing the time that appears on each clock on the line below it.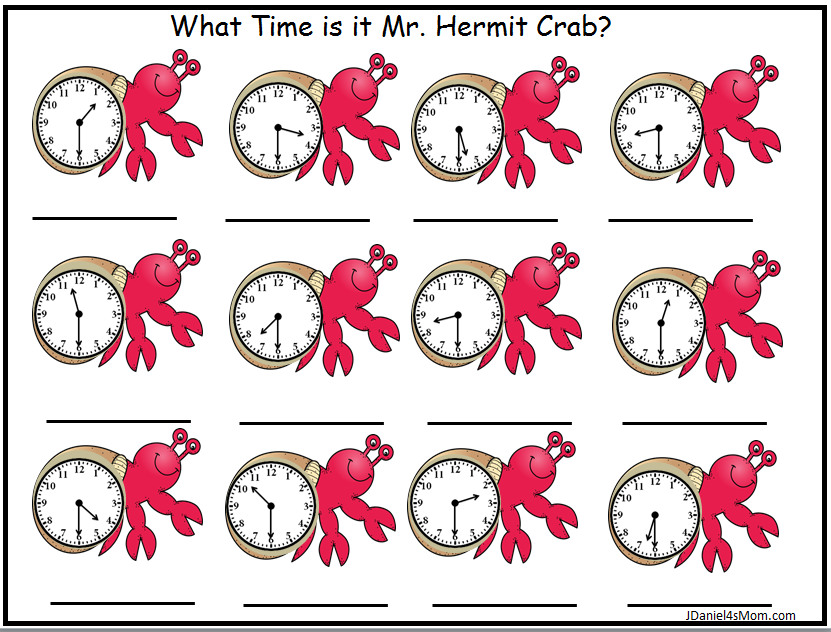 Can You Find the Time?
Instead of working their way across the rows you could have your children seek and find particular times. They could look for the times in chronological order starting at twelve and finding the time leading up to twelve.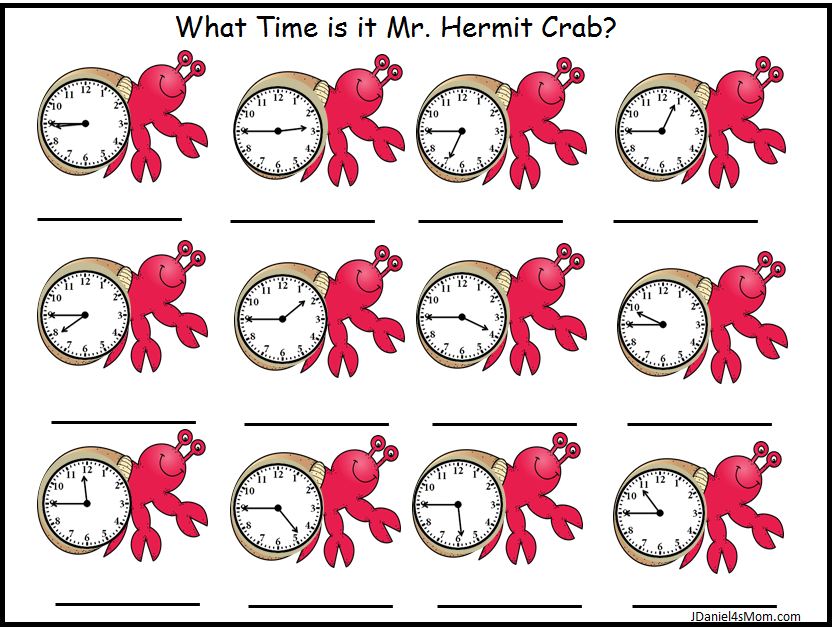 What Time is it Mr. Hermit Crab?
You can point to a clock on any of the telling time worksheets and say, "What time is it Mr. Hermit Crab?" You children will need to respond with the correct time.
If you like these telling time worksheets, here are some other worksheets with ocean themes you will like.
Graphing Ocean Animals with LEGO
LEGO Ocean Animal Building Directions
Jump Into the Ocean Learning Pack
Counting Worksheets with an Ocean Theme
Ocean Themed Roll and Cover Mats
Fun Reading Practice with Beach Silly Sentences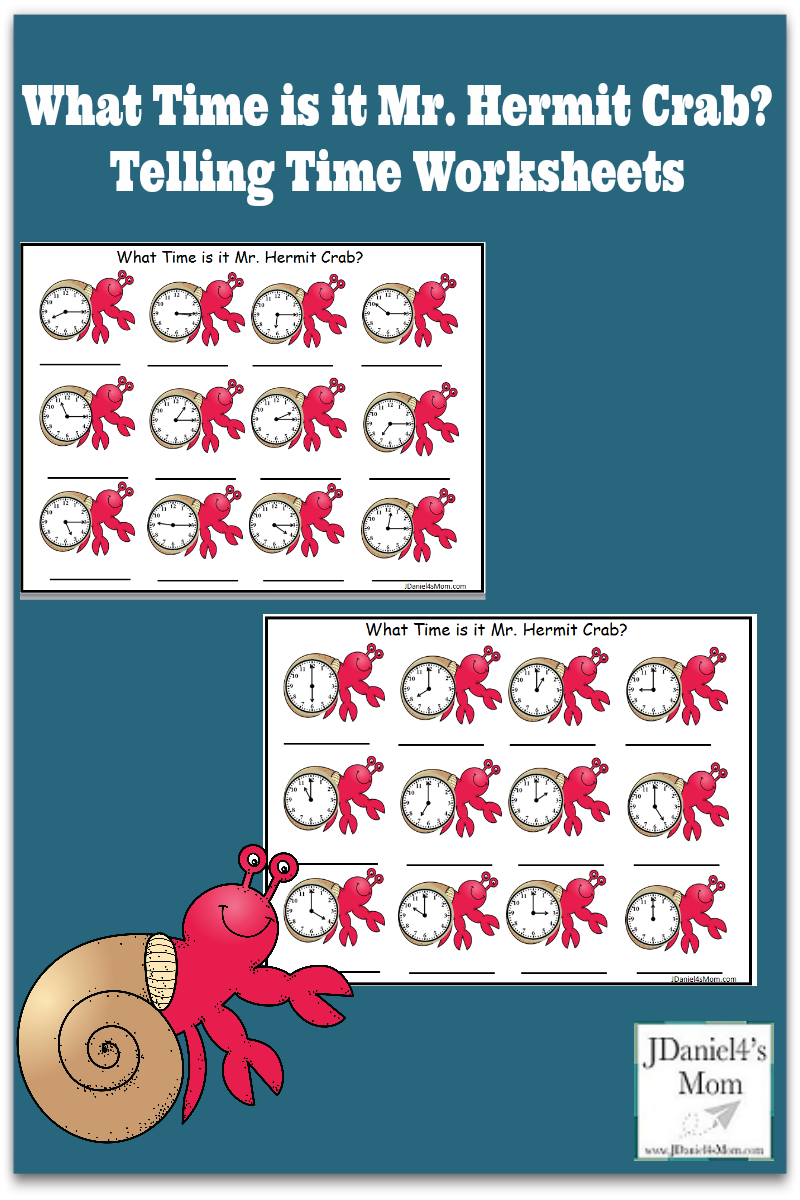 (Visited 405 times, 1 visits today)