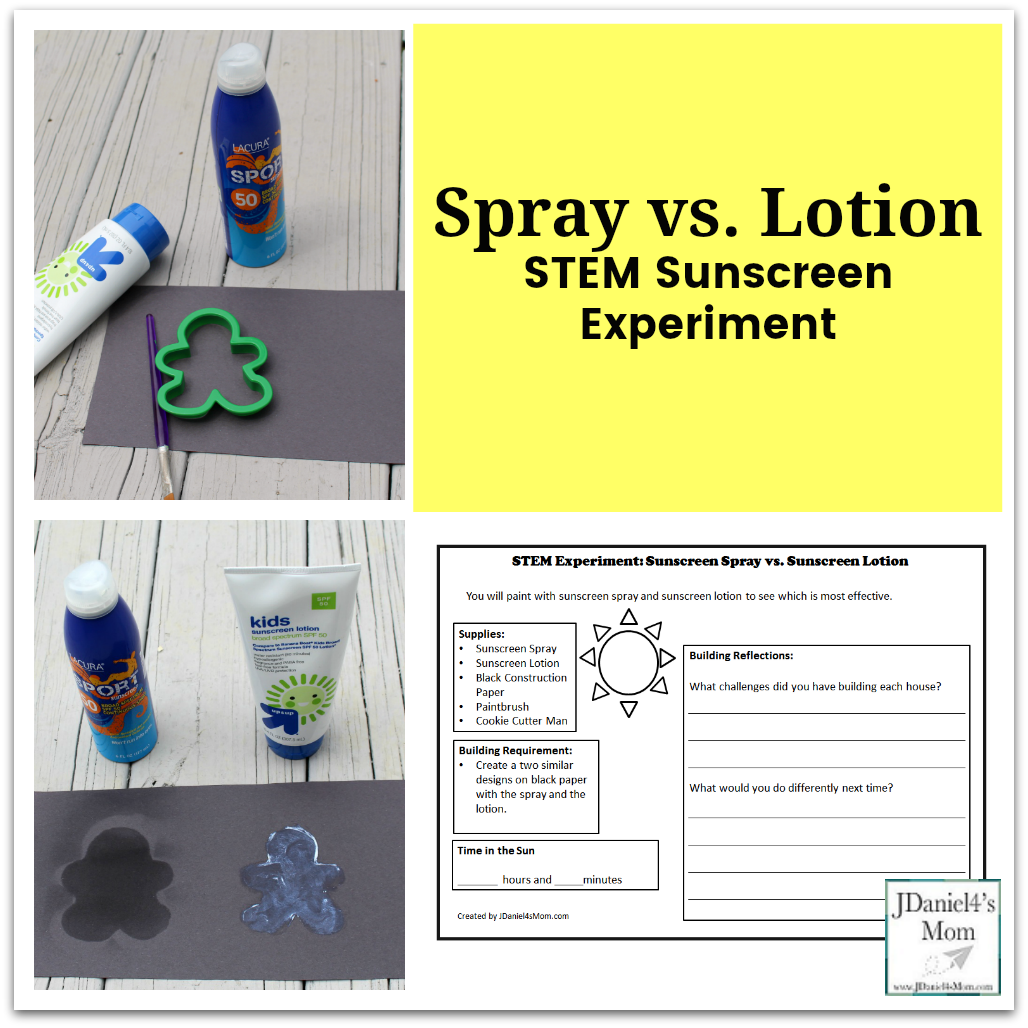 Last week I shared with you several eclipse activities and crafts. An oatmeal container pinhole camera was shared last Monday. Then I shared with you a total eclipse paper plate craft. Finally, I shared with you how to make a camera obscura out of a cereal box. When I was brainstorming activities to share with you this week, I still had blocking the sun on my mind. That is why today I am sharing with you a STEM sunscreen experiment.
The sunscreen experiment explores the effect of sunscreen lotion and sunscreen spray on a piece of black paper.  Your children will figure out which of the substances prevents the paper from fading the best. You will want to make that the both the spray and lotion have the same SPF. Both our lotion and spray had an SPF of 50.
Sunscreen Experiment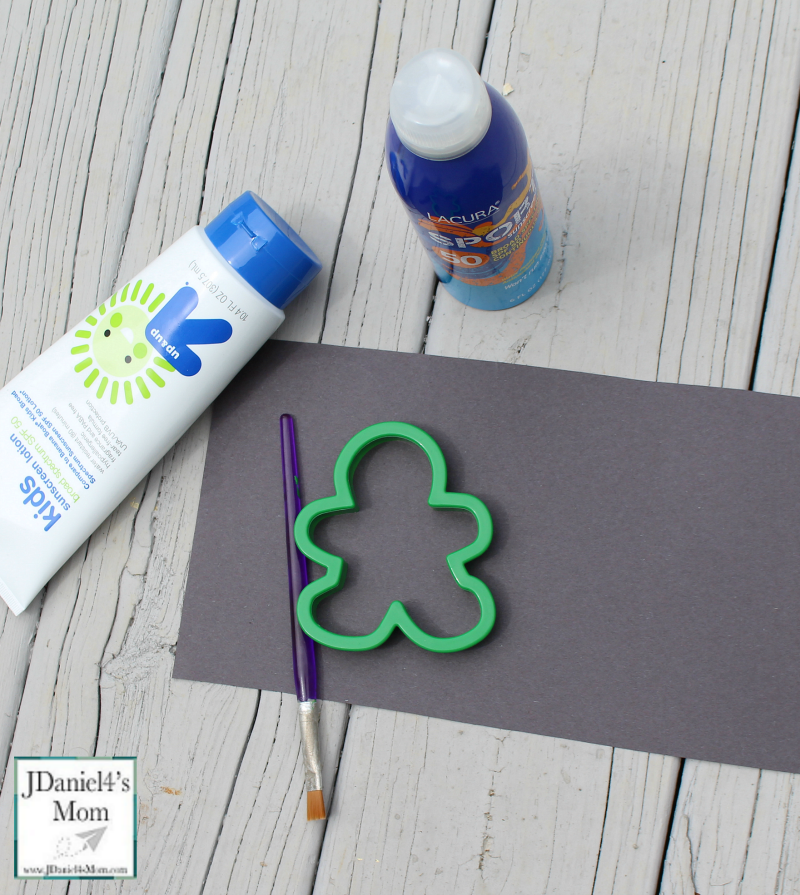 Before your children for students start the sunscreen experiment, you will need to gather a few supplies.
Experiment Supplies
The link below is an affiliate link.
Getting Started
You will want to start by going over the STEM Sunscreen Experiment Printable with your children.  It will help them know what they will need to do and what they will be recording when the experiment is done.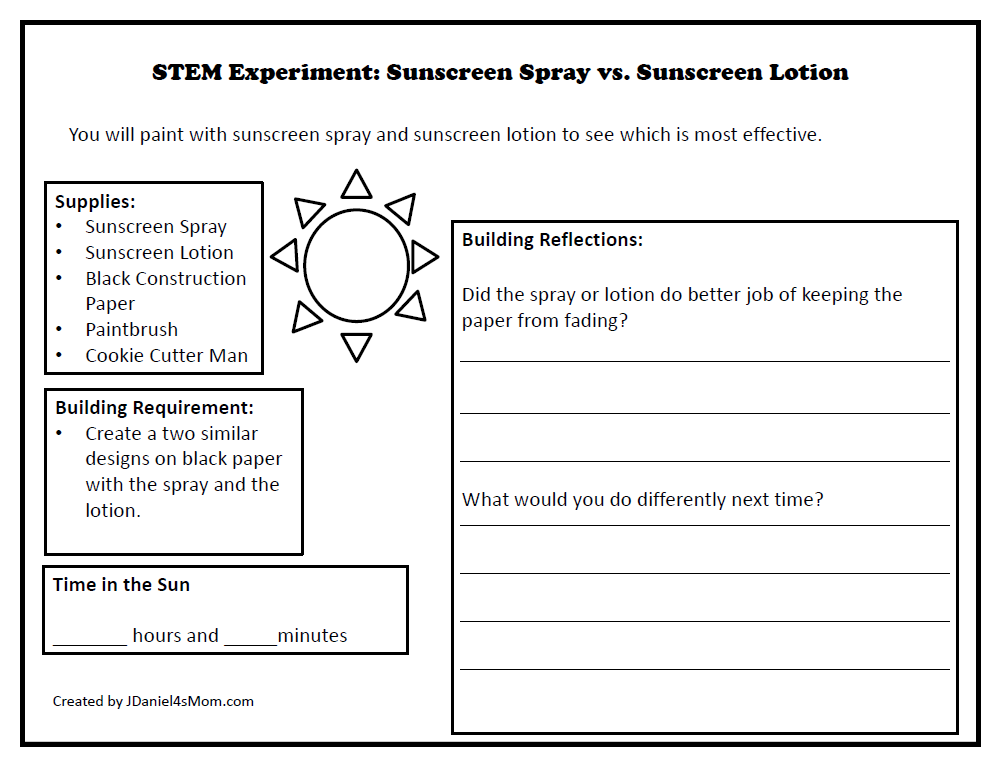 Then you may want to take the experiment outside. Spraying the sunscreen is messy.
Once your children are outside, they can place the boy shaped cookie cutter on the left-hand side of their black paper. They may want to hold it in place as the spray the inside of the cookie cutter with the sunscreen spray from about six inches away.  Children will want to leave the cookie cutter in place for a minute or two. That will keep the spray on the paper from spreading.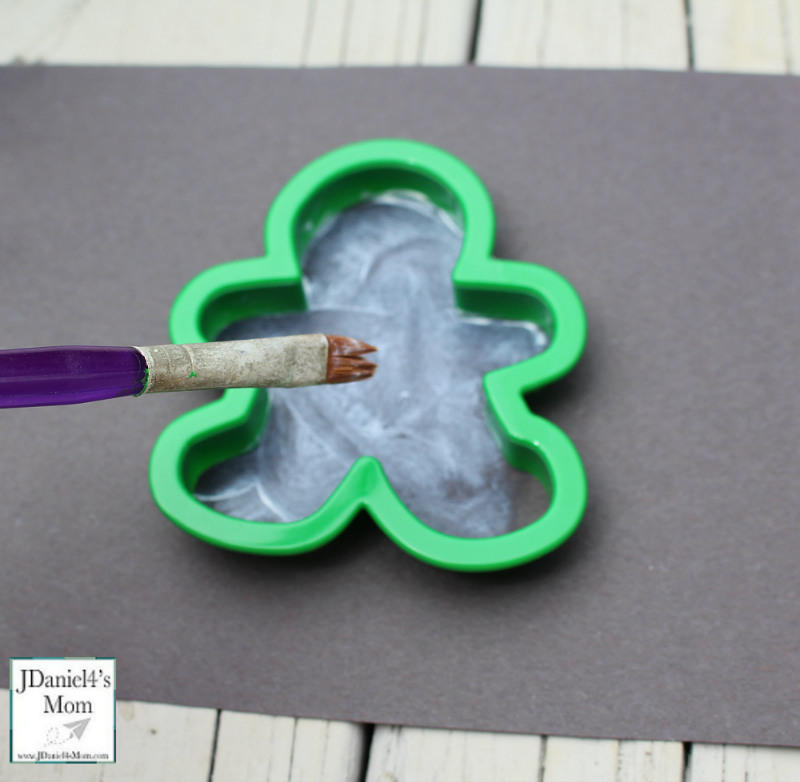 Next, they will move the cookie cutter to the right side of the paper. Your children will be applying the sunscreen lotion with a paintbrush inside the cookie cutter at this location.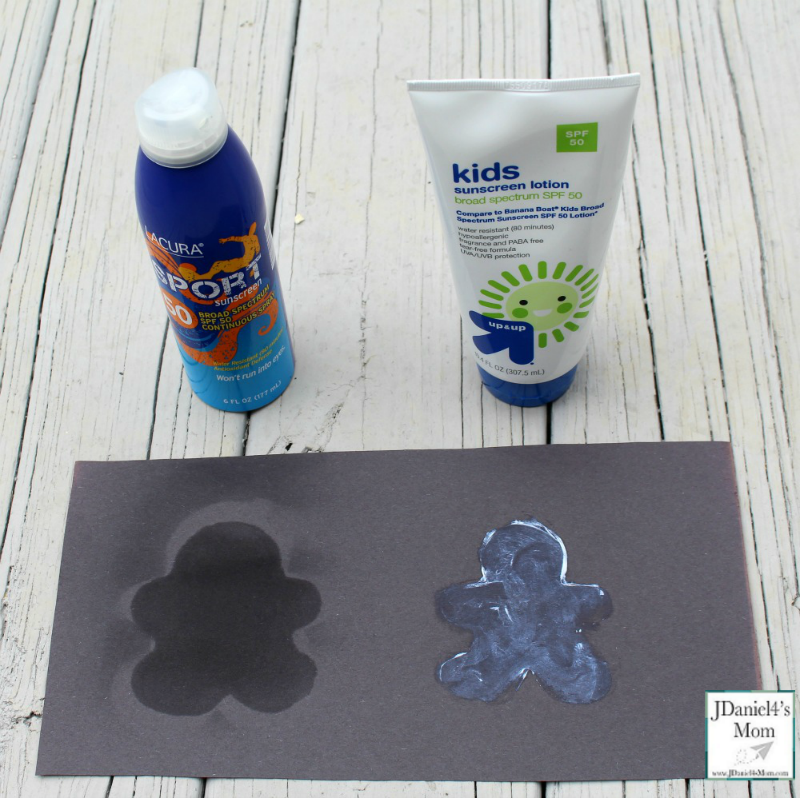 Then it is time to leave the two sunscreen boys paper outside in the sun or by a large sunny window. We left ours out for 4 hours.
Coming to Conclusions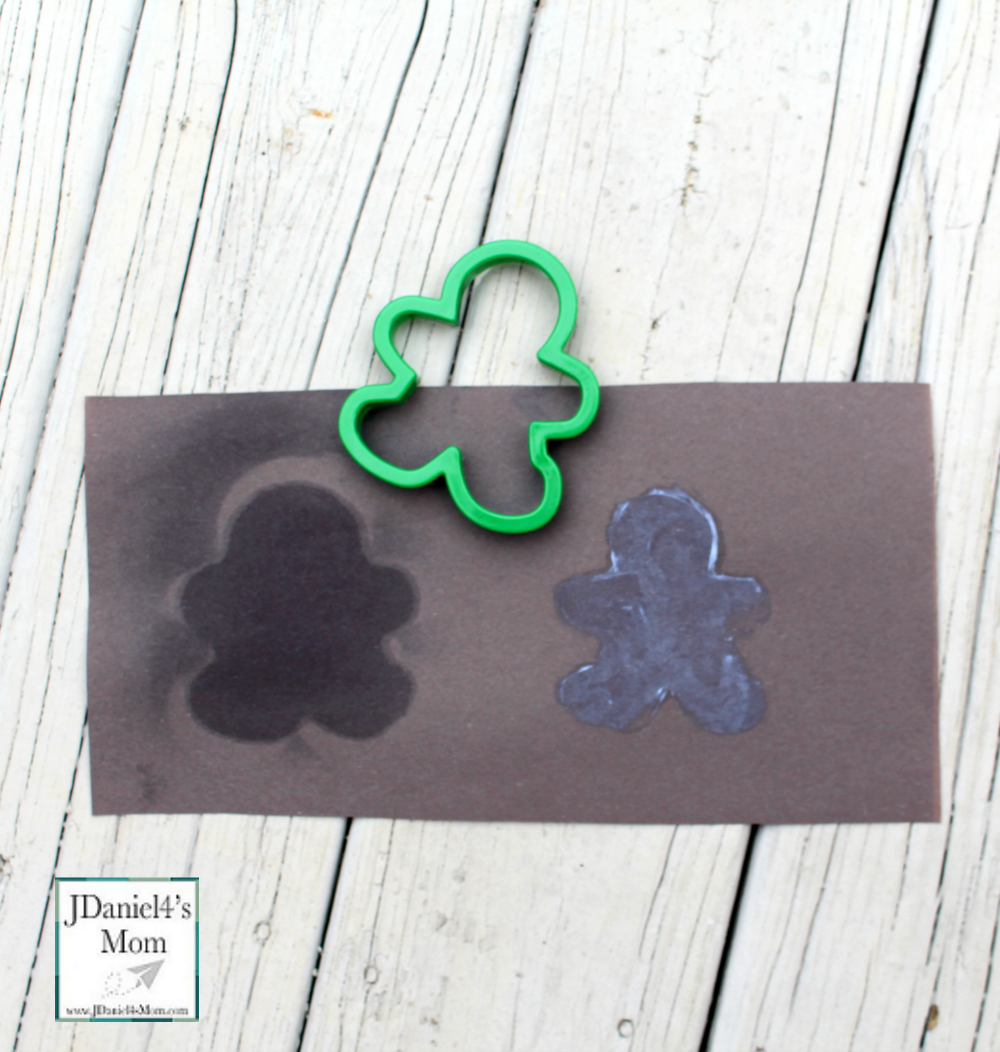 Your children will notice that the areas of the paper without sunscreen have faded in the sun. If they use a lot of the sunscreen lotion, it may be hard to tell which one did the least fading. You may need to pass out magnifying glasses to look carefully or look at the paper of someone who used less lotion.
When your children have drawn their conclusions, they can record them on the STEM Sunscreen Experiment Printable.
If you like this STEM activity, here some more your children will enjoy!
Exploring Braille with LEGO (Recording Printable is available)
Building Houses for the Three Pigs (Recording Printable is available)
LEGO Construction Paper Sun Prints
How to Make Sun Prints on Fabric

(Visited 1,430 times, 1 visits today)