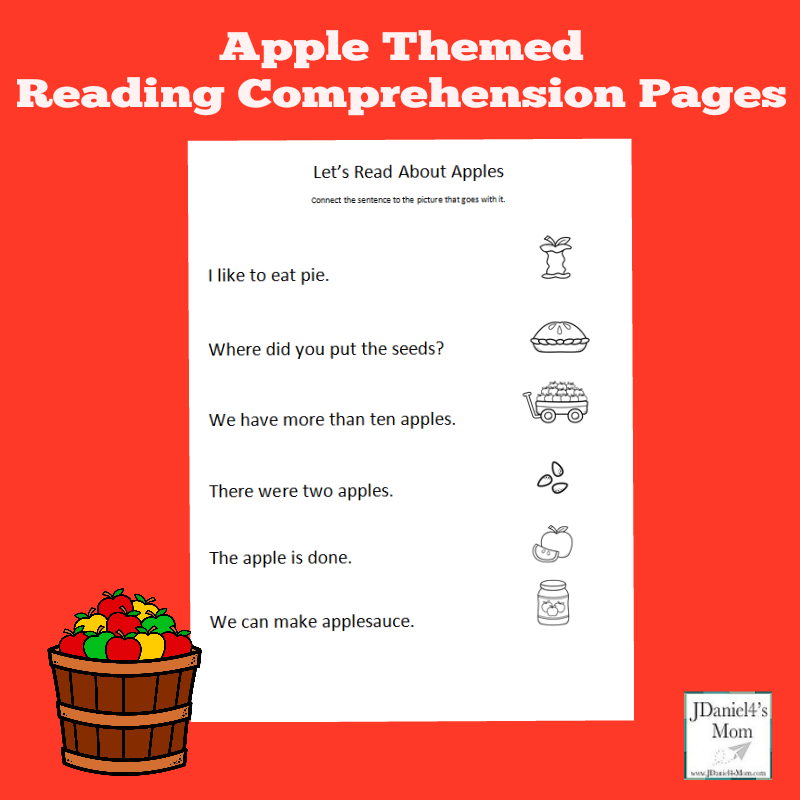 Today I am sharing the first of five set of apple themed printables you can use with your children at home or students at school. Each of the reading comprehension worksheets features a number of Dolch words. There are also a few apple related words each of the reading comprehension sheets that your children may find challenging.
Reading Comprehension Worksheets
Printing Out the Reading Comprehension Worksheets
Before you can start using the reading comprehension worksheets with your children, you will need to print them out. Reading Comprehension Worksheets – Let's Read About Apples is a set of three worksheets. You can download the whole set and print out some or all of worksheets.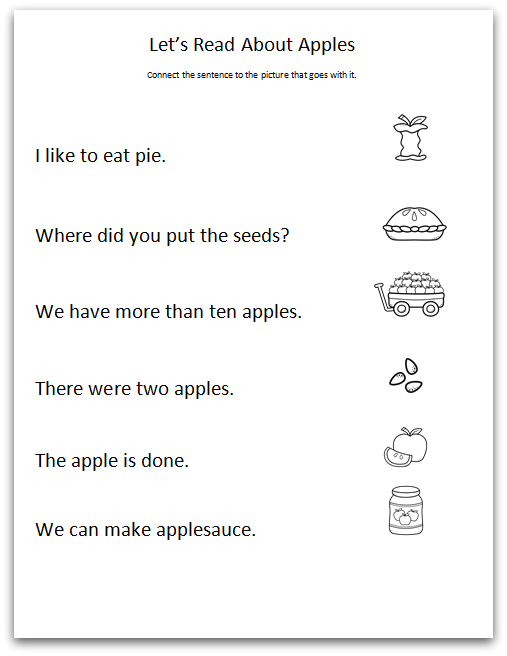 Before Using Them with Your Children
Before your children use the worksheets you may want to review the Dolch words used in the sentences. You may also want to go over the apple related words with them.  They may not know how to attack the words applesauce, core, juice or basket. Since these worksheets are focused on comprehension, you won't want to have decoding the words be a stumbling block for them.
Comprehend, Connect and Color
There are few ways that you can have your children work on the comprehension pages. You can decide which way is best for your children.
First Way
You could have your children focusing on reading all of the sentences, to begin with. Then you could have them connect each sentence to the picture that goes with it. The directions don't mention coloring the pictures, but if you want them color the pictures they certainly can.
Second Way
Your children could read each sentence on at a time. They then can draw a line to the picture that they think best matches the sentence. Again if you want them to color the pictures, they sure can.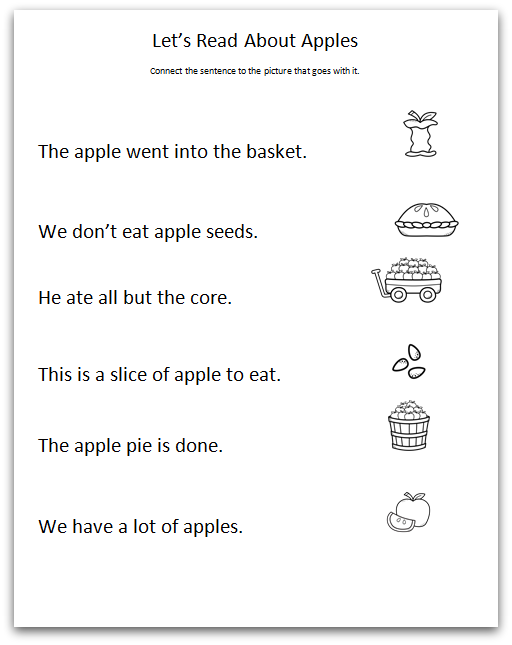 Third Way
You can talk with your children about each of the pictures and what they know about the object they represent. Then you can have your children read the sentences and match them to the picture that best matches the sentences.
This approach helps activate any prior knowledge your child has about that object.
More Ways
There are probably more ways that you can use these reading comprehension worksheets. If you find a way that your love, please leave a comment below sharing that idea with me.
If you like this set of apple printables, here are some more you will love.
Apple Basket Muffin Tin Numbers
Ten Apples Up on Top Counting Printable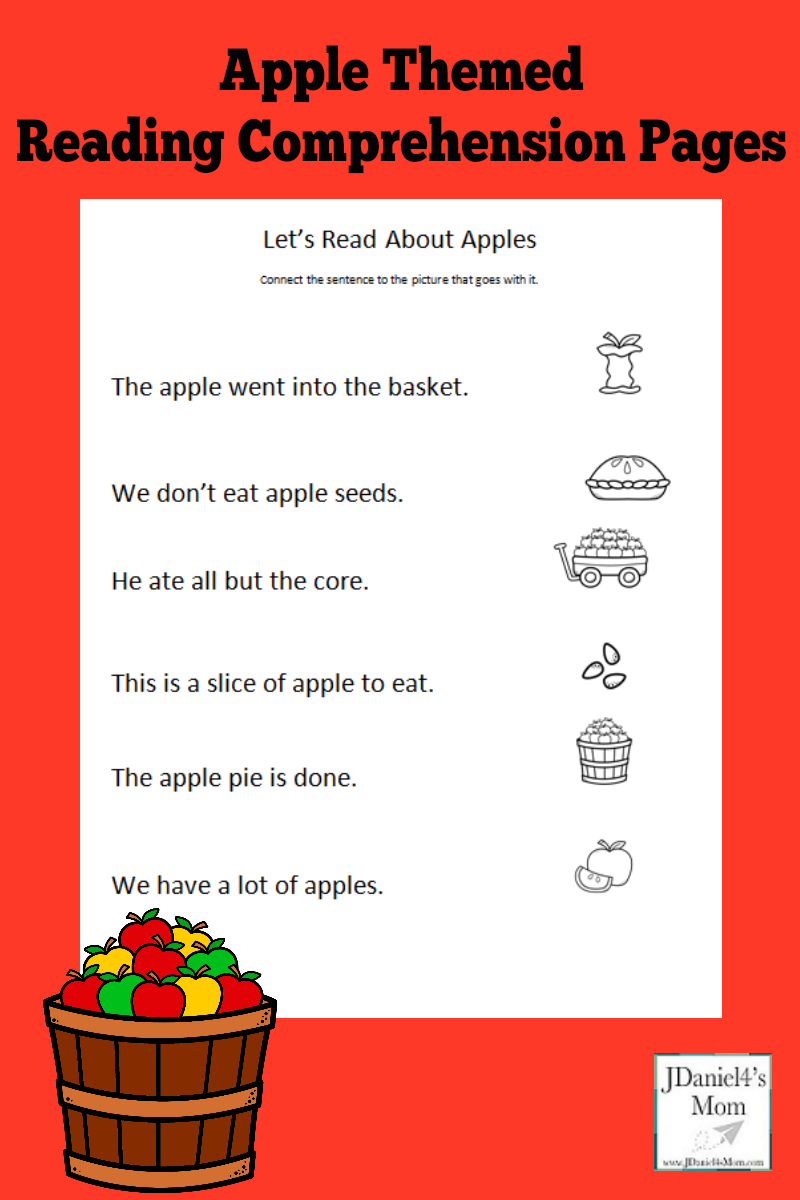 (Visited 425 times, 1 visits today)