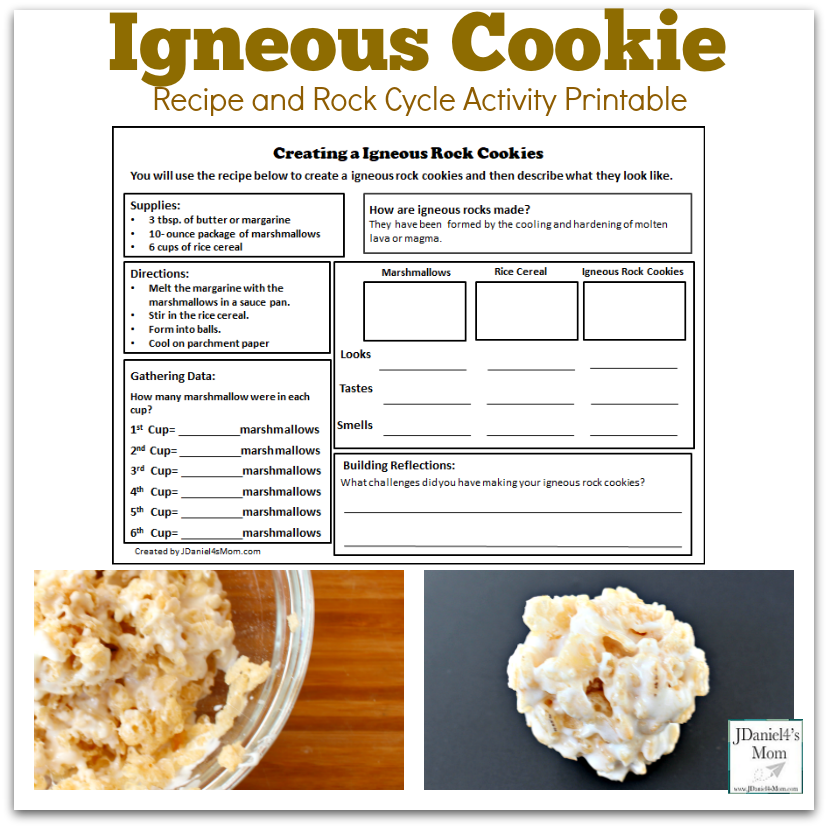 I will be sharing with your metaphoric and sedimentary rock recipes later in the week. Today I have an igneous cookie recipe to share with you. Along with the cookie recipe, I have created a rock cycle activity printable that focuses on igneous rocks.
Rock Cycle Activity and Igneous Cookie Recipe
Before you start making the cookies with your children, you will need to download and print out the Igneous Rock Cookie Recipe and Exploration printable. It has the ingredient list and directions for making the igneous cookies.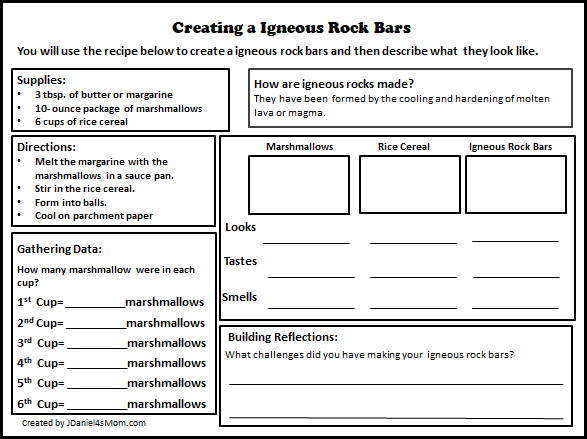 Ingredients
3 Tbsp. of butter or margarine
10- ounce package of marshmallows
6 cups of rice cereal
Directions for Making the Cookies
Melt the margarine with the marshmallows in a sauce pan.
Stir in the rice cereal.
Form into balls.
Cool on parchment paper
Counting Activity
While you could simply count the cups of marshmallows as they are dumped into the sauce pan, it might be fun to count the number of marshmallows in each cup. It may turn out the each cup of marshmallow has the same number of marshmallows in it. Your children may find that there is only a small difference between the number of marshmallows in each cup. They might also find that one or more cups has several more than the others. It will be fun to find out.
Exploring Your Senses
The Igneous Rock Cookie Recipe and Exploration printable has a section for your children to share how the marshmallows, rice cereal, and igneous rock cookie taste, look and smell. There isn't a lot of room to write down their insights. They may have to come up with a word or two to describe each food item.
Sharing a Challenge
The last area of the igneous rock printable invites children to share any challenges they had making the cookies.
If you like this rock cycle activity, here are some more you will enjoy.
Excavating a Chocolate Chip Cookie Activity with Printable
Exploring Rocks – Will Light Shine Through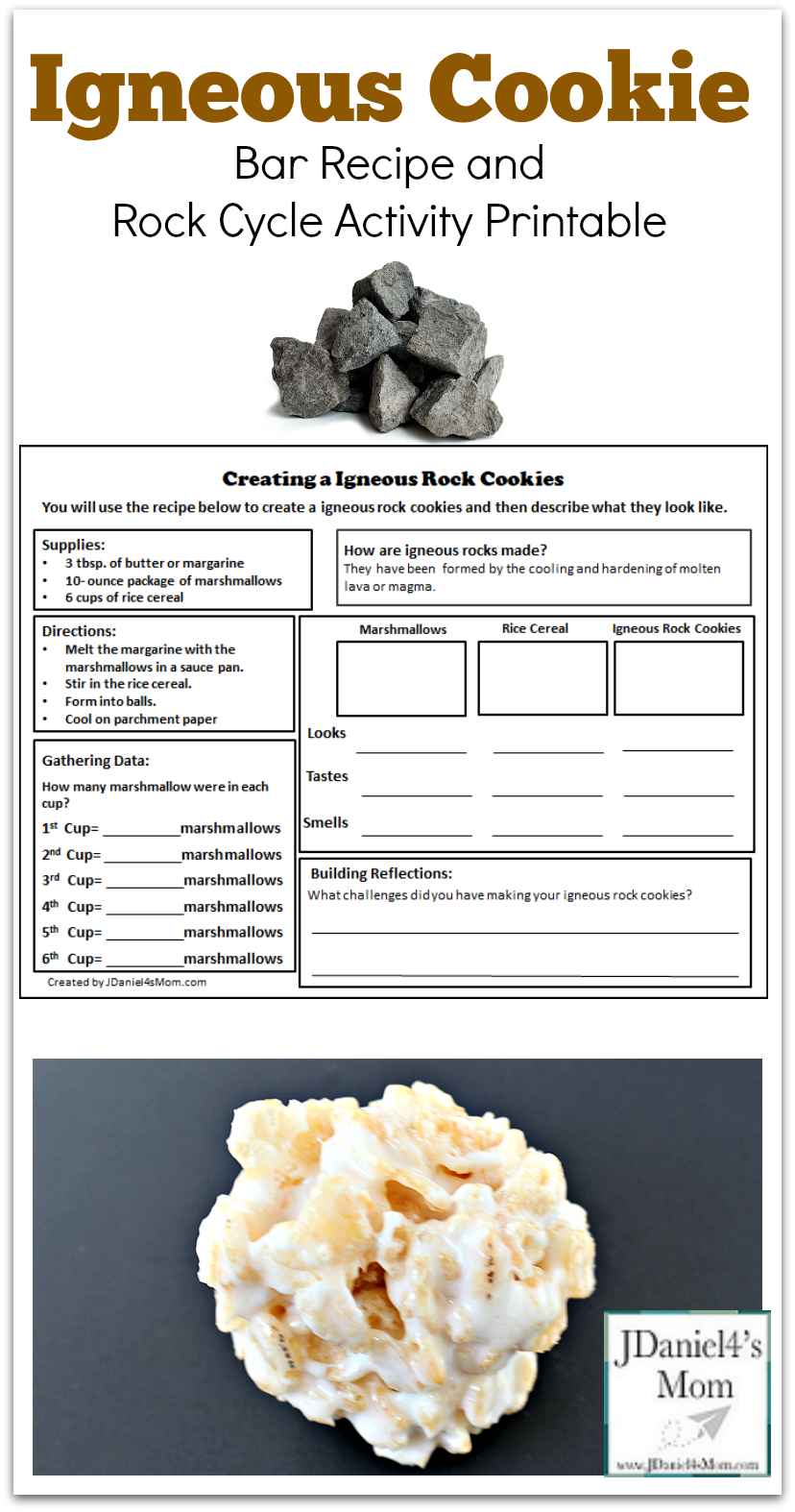 (Visited 273 times, 1 visits today)