This is the second snowman activity I am sharing with you this week. (There will be a total of four snowman posts.) The first activity was a snowman building activity that featured a paint bucket lid snowman. Today's activity features a set of four math worksheets that focus on adding two digit numbers.
My friend Cassie of 3 Dinosaurs inspired this printable set. She has created a number of activity sheets that feature paper clip spinners.  I thought you would enjoy seeing some here.
Getting Ready to Use the Adding Two-Digit Numbers Sheets
The first thing you will need to do it download the set of Snowman Number Spin Addition sheets. You can print them out on a black and white printer. Each of the four worksheets has different two digit numbers on its spinner.
Then you will need to put out enough paper clips and sharpened pencils for each of your children.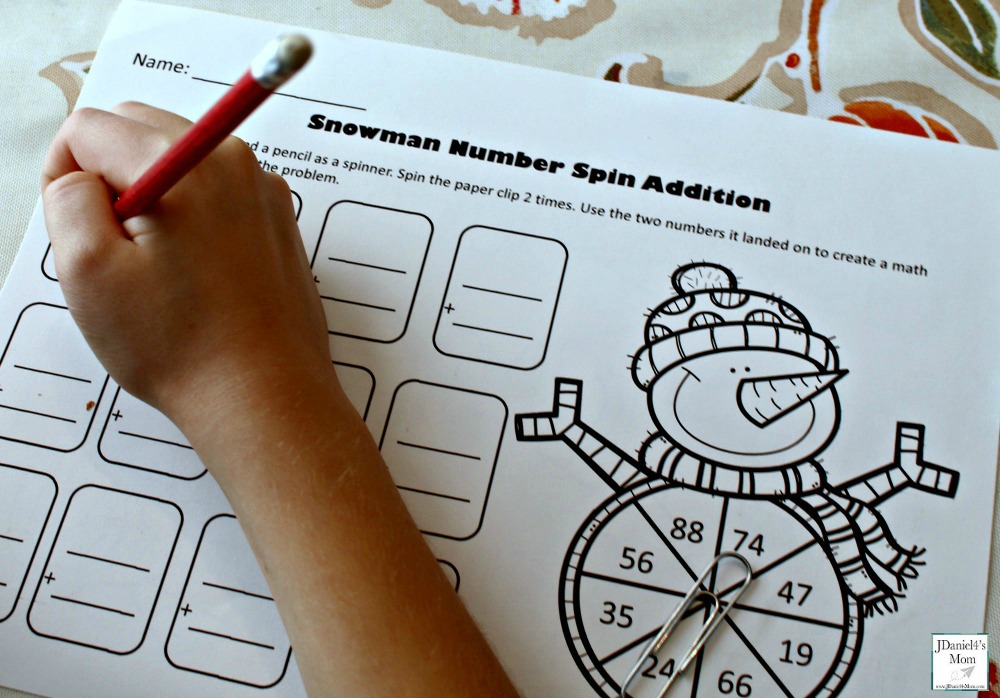 Using the Adding Two-Digit Number Sheets
Your children will need to place a paper clip so that one end of it is in the center of the spinner.
Then they will need to place the sharpened end of the pencil in that end.
Next, they will spin the end of the paper clip with their finger. They will record this number on the top line of the addition problem.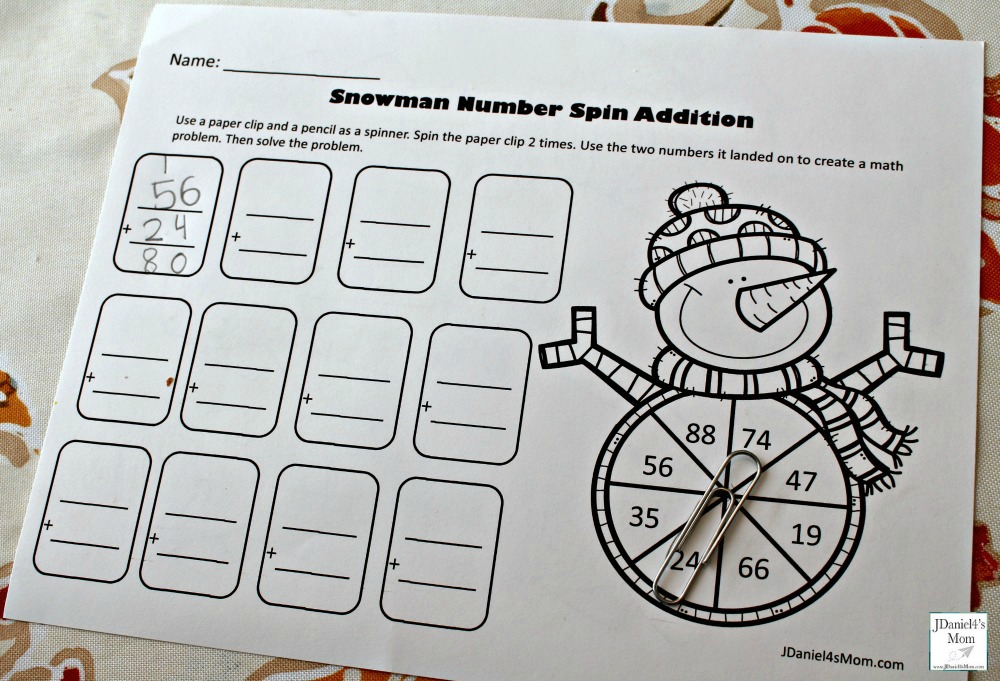 Then they will spin the spinner again. This time they will record the number they landed on the bottom line of the addition problem.
Children will then add up the two numbers the spinner landed on.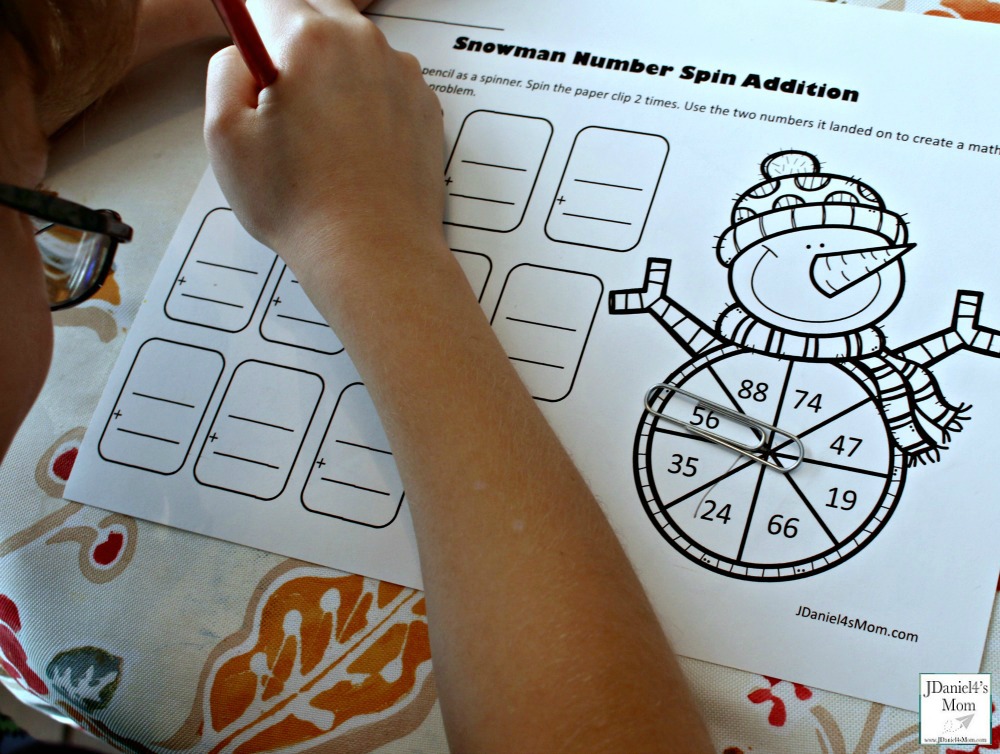 They will repeat this process for each of the addition problems on the page.
If you like this addition printable, here are some more free math printable your children will enjoy.
Two-Digit Addition with and without Regrouping
Addition, Subtraction, Division and Multiplication Printables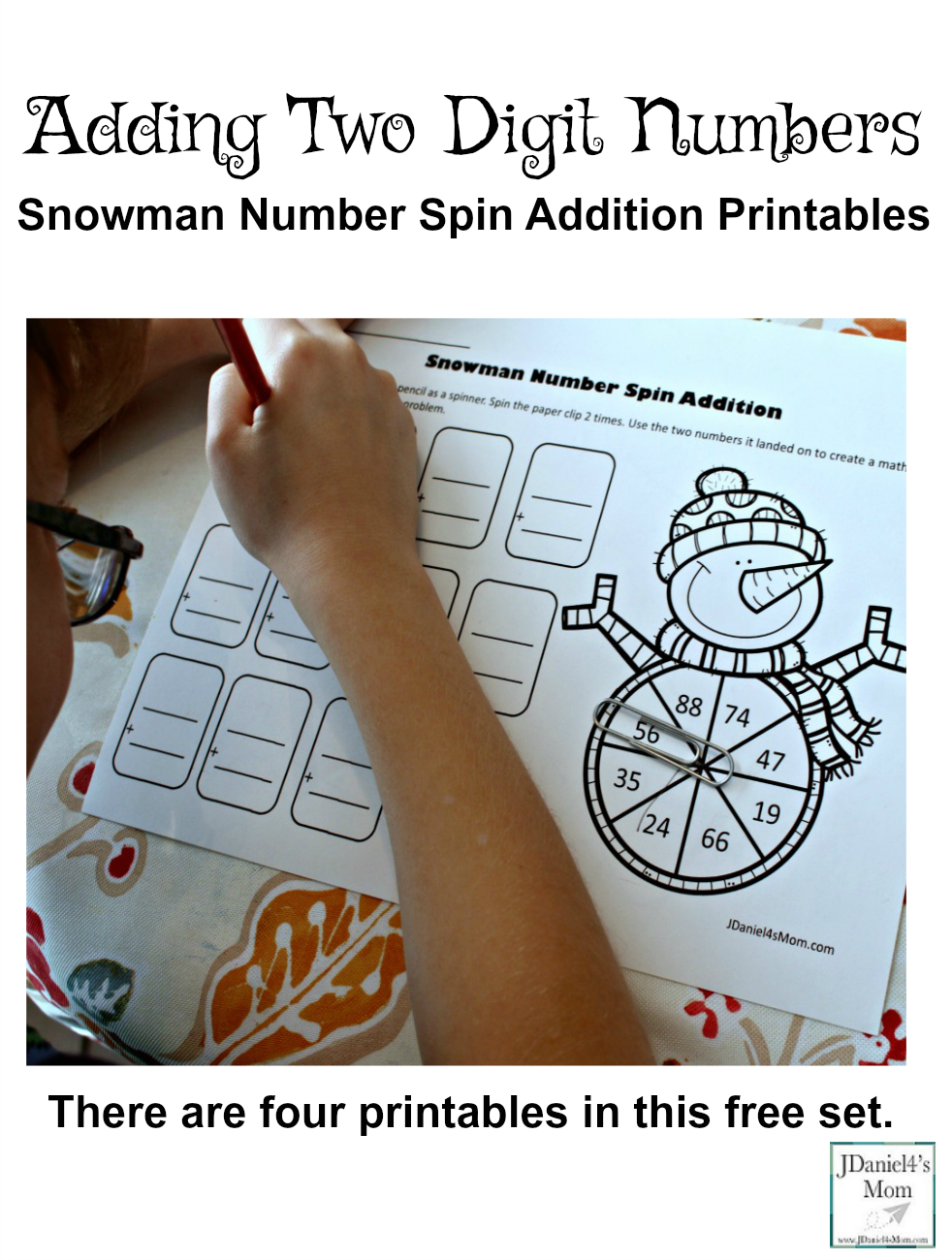 (Visited 97 times, 1 visits today)