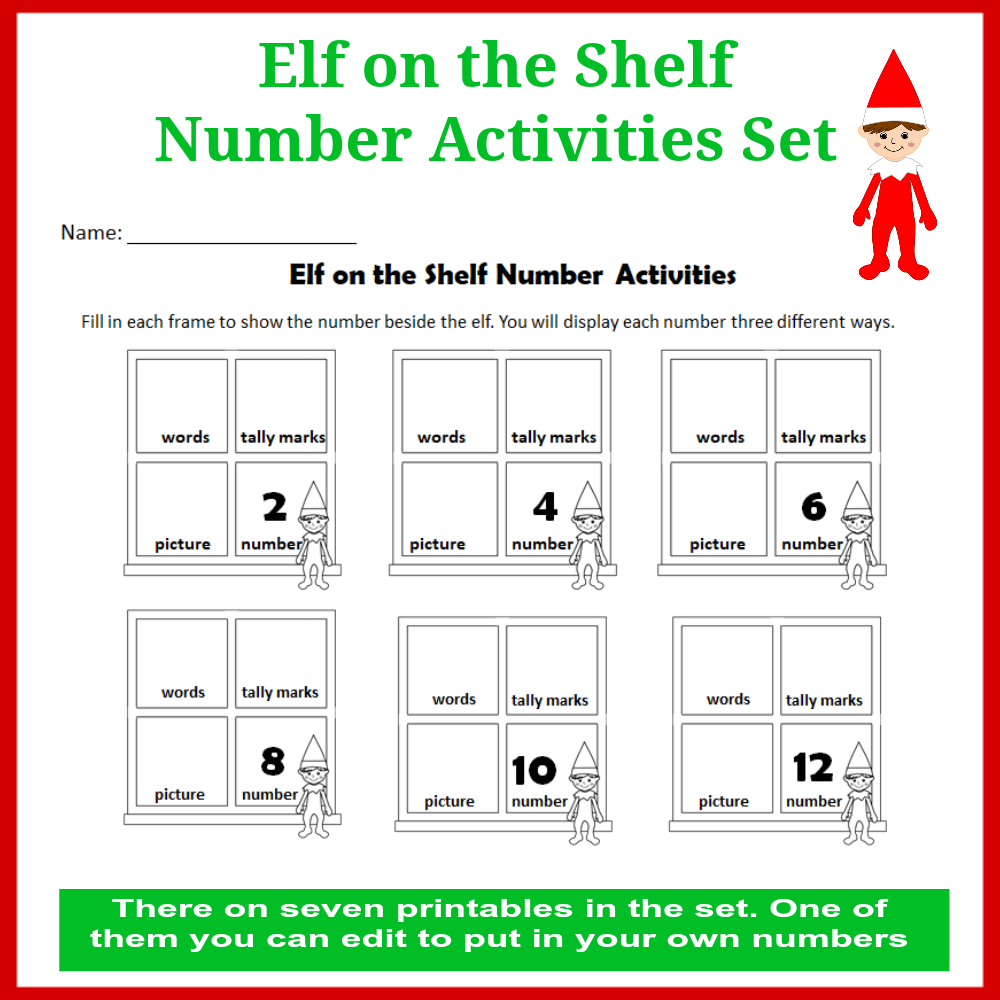 Children love the Elf on the Shelf. This set of number activities feature the Elf on the Shelf. Each printable invites children to display the number shared by each elf three different ways.  One of the printables is missing numbers so you can choose the numbers you want your children to explore. They are a great way for your children to work on number recognition and number sense.
Elf on the Shelf Number Activities
Getting Ready
Before your children can explore the printables, you will need to print them out. The Elf on the Shelf Number Activities for Kids set was designed to be printed out on a black and white printer. The very last printable is editable. You can place any one or two digit number in the text boxes beside each elf.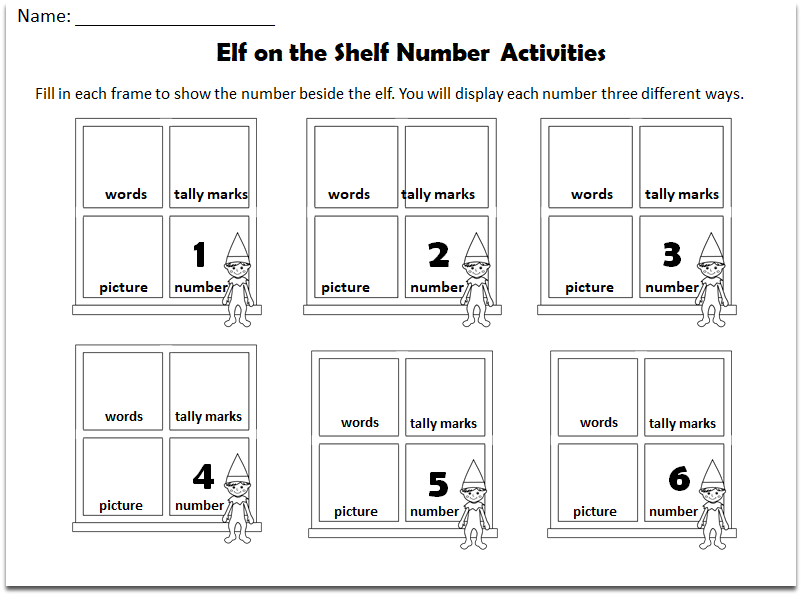 Getting Started
You will notice that the first few printables focus on the numbers from one to twenty-four. Next, you will find a group of printables explores even and odd numbers. Finally, you will find that the last printable is open-ended.
Each of the printables displays six numbers to explore. Each numbers window was made large enough for your children to display each number three ways. Your children will be asked to display the number in words first. Then they will display it in tally marks. Finally, they will be asked to display the number in pictures.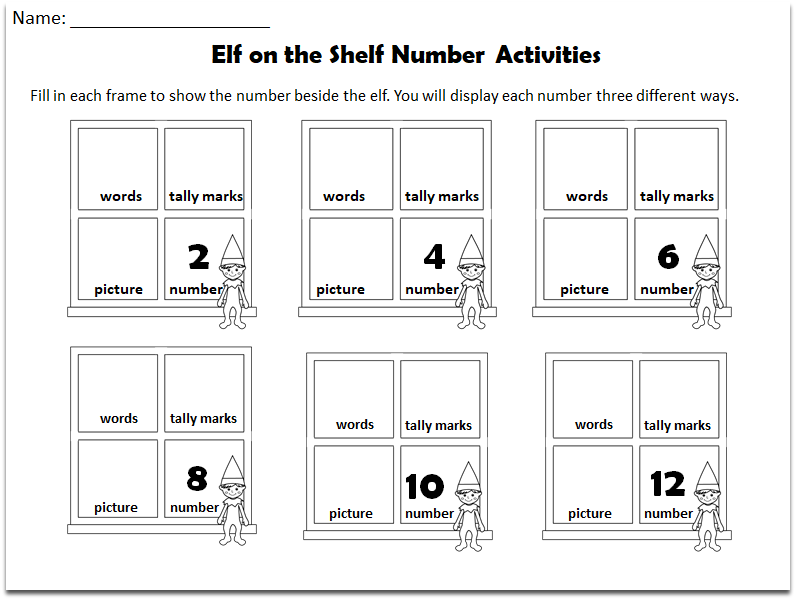 Here are some ways they can display the numbers is pictures:
Dots
Base Ten Block Images
Squares
Stick Figures
Stars
If you like these printables here are some more printables that I have created.
Subtraction Worksheets Used to Play Treasure Chest Match Up
Click Clack Moo Alphabet Learning Laptop
Squirrel and Acorn Tens Frame Activity
Counting Games with Peppermint Numbers
This is the first in a series of five free Christmas themed printables I will be sharing this week. You will also find free Christmas themed printable available on 3 Dinosaurs and Royal Baloo this week. Please make sure you stop by and check out the worksheets they have available for you.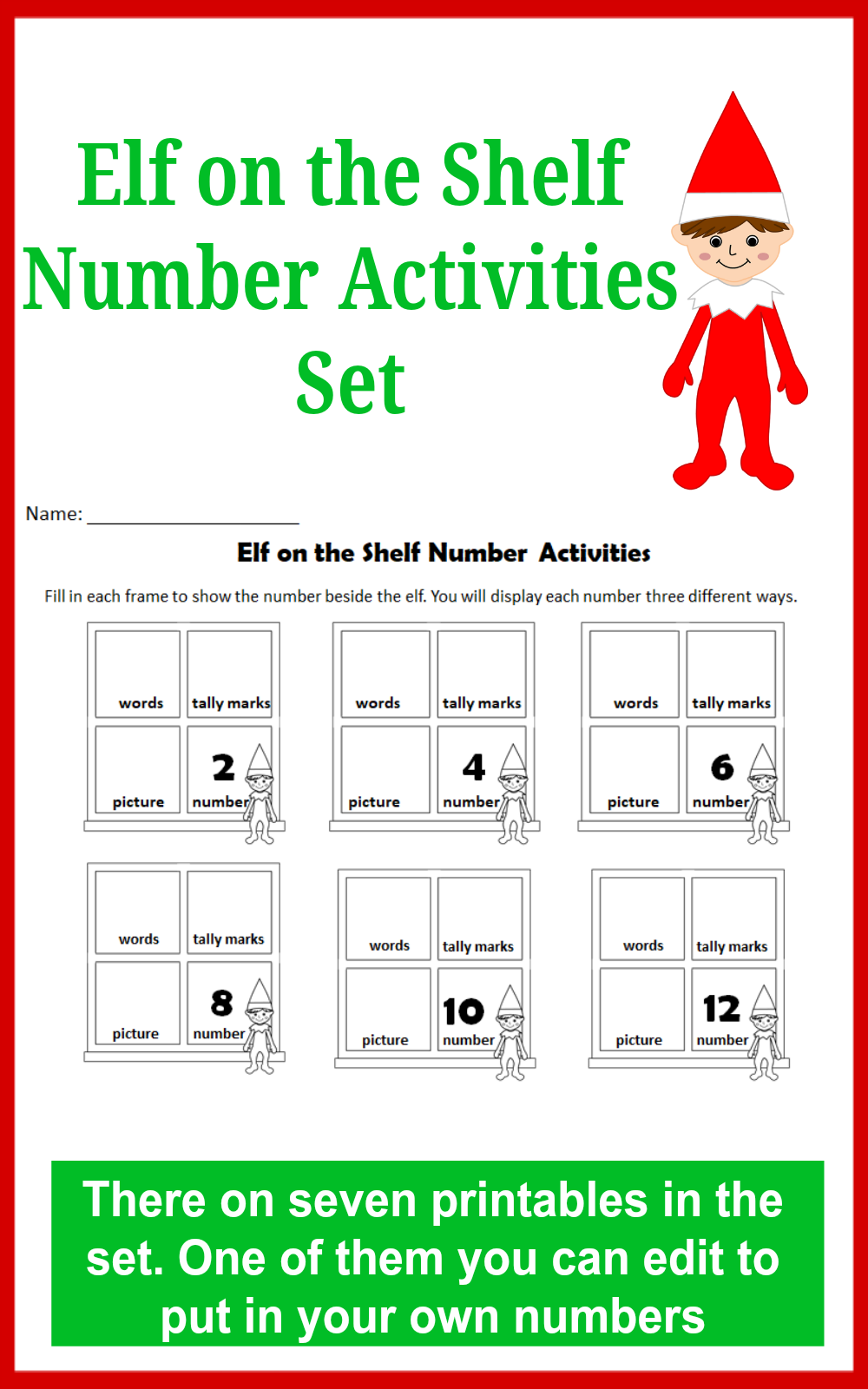 (Visited 555 times, 1 visits today)