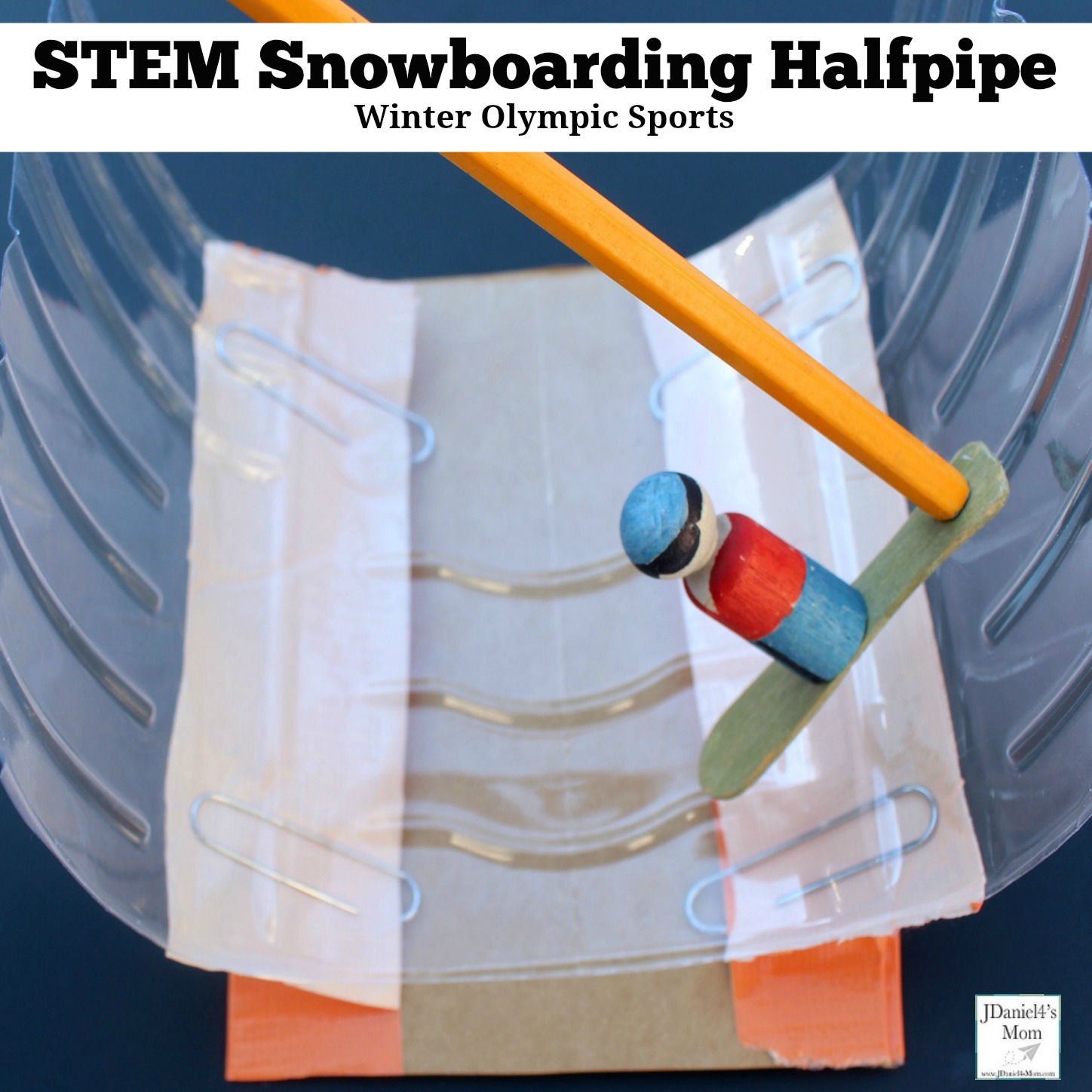 This is the fifth in a series of five Winter Olympic sports that I have created STEM activities for. Previously I have shared a paper plate ski lift with a pulley, a magnetic figure skating activity, an interactive snowboarding craft,  and a ski jumping straw rocket. Your children will have fun creating any or all of them. The STEM snowboarding halfpipe activity I am sharing today can also be used for pretend play.
STEM Snowboarding Halfpipe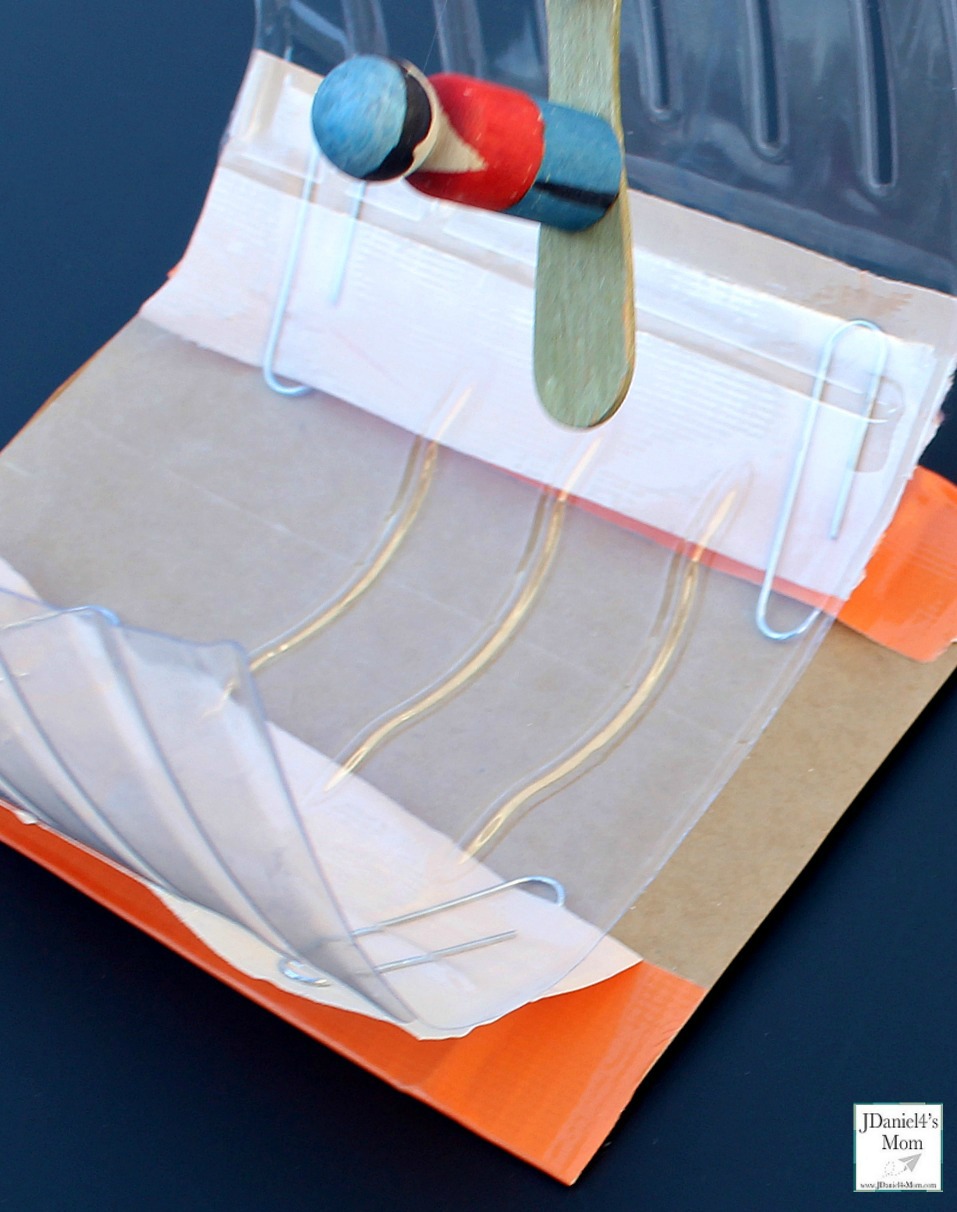 Links below may be affiliate links.
Gathering the Material Needed
A Piece of Cardboard 5 1/2 inches by 6 inches (Our cardboard came from the side of a cracker box.)
4 Paperclips 2 inches long per child
Duct Tape
A Plastic Jug (We used a Lipton Green Tea Jug.)
#2 Pencils
Magic Markers
Putting this Winter Olympic Sports Activity Together
Cutting the Jug
You will need cut the top and bottom off of the plastic jug. Then you will lay the jug down on its side. You will need to measure 4 inches on each of the sides and cut off the areas of the jug that are above the 4 inches.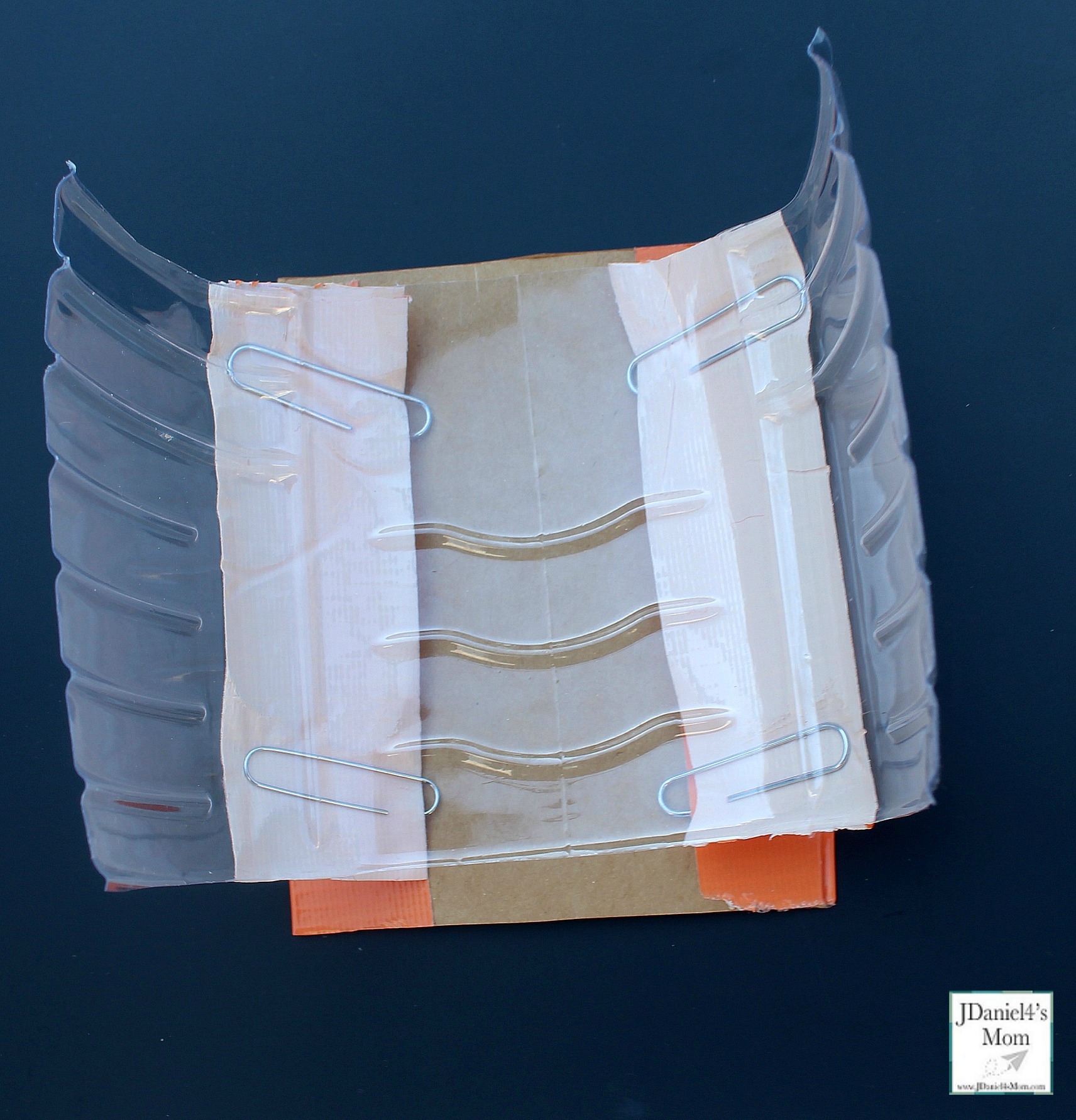 Working with the Paper Clips
You will push up the center of each of the paperclips to make a 90-degree angle. (You will bend it a little bit more later on.)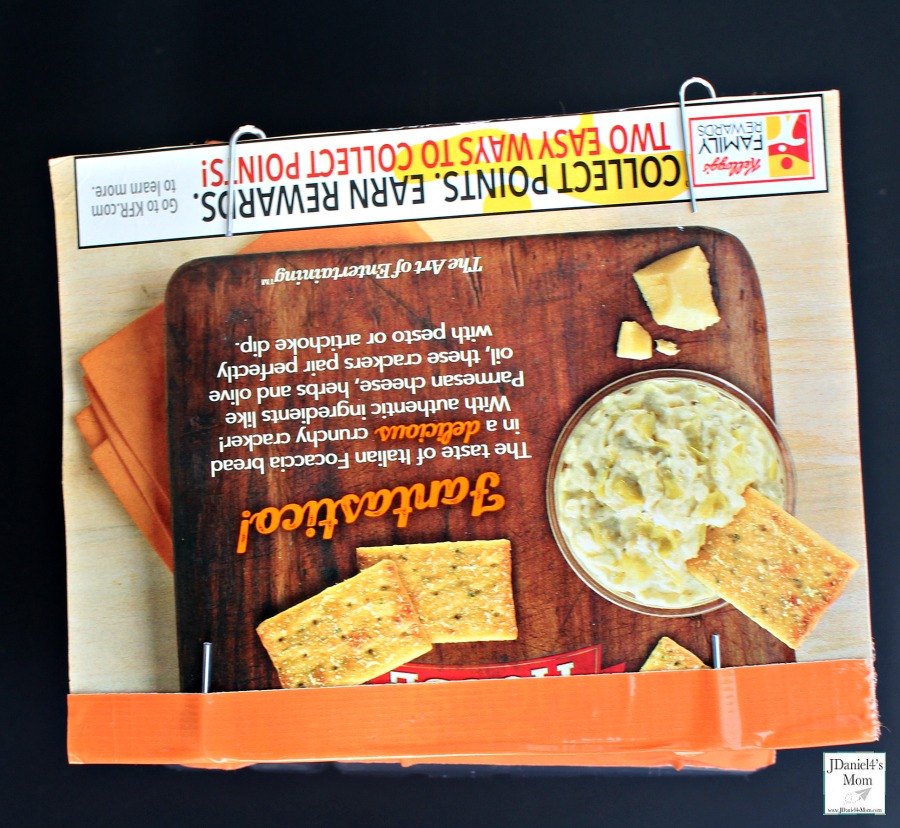 Next, you will need to tuck the straight part inner section of the paperclips under the cardboard piece. You will have two paper clips on the left side and two on the right side. Then you will tape them down with duct tape.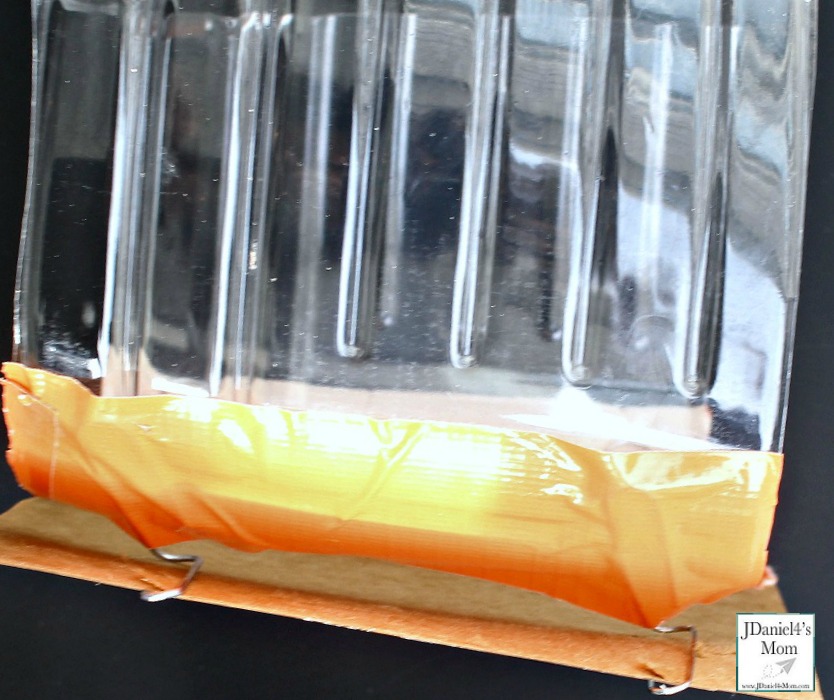 Finally, you will place duct tape on the top of the cardboard section to cover the part of the inner sections of the paper clips that are on the top of the cardboard.
Attaching the Half Pipe
You will need to set the plastic halfpipe on the paperclips. Bend the paperclips back as much as you need to so that the halfpipe is cradled in the paperclips.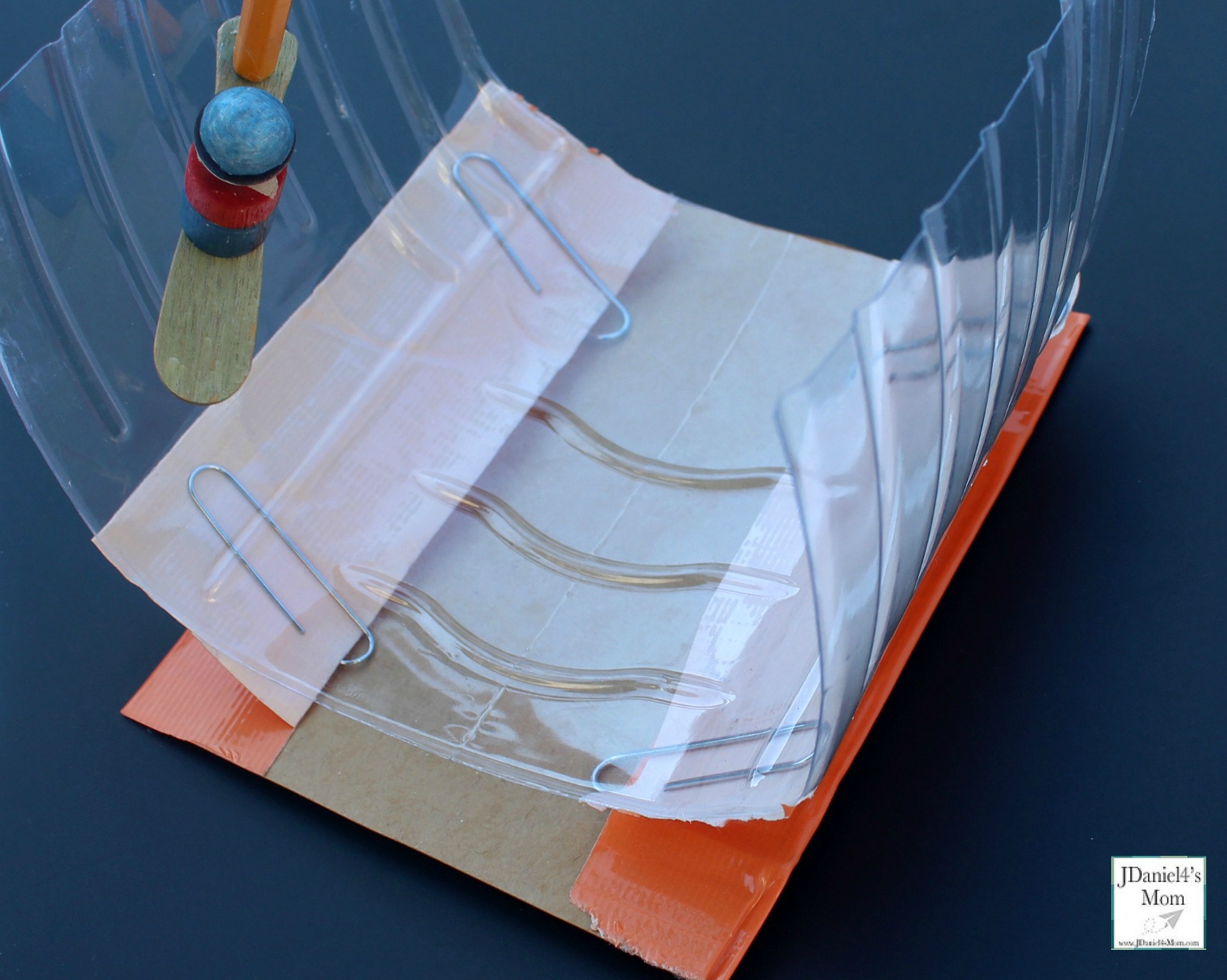 When you have them positioned as you want them to be, you can place duct tape over the paper clips to hold them in place.
Creating the Snowboarder and Snowboard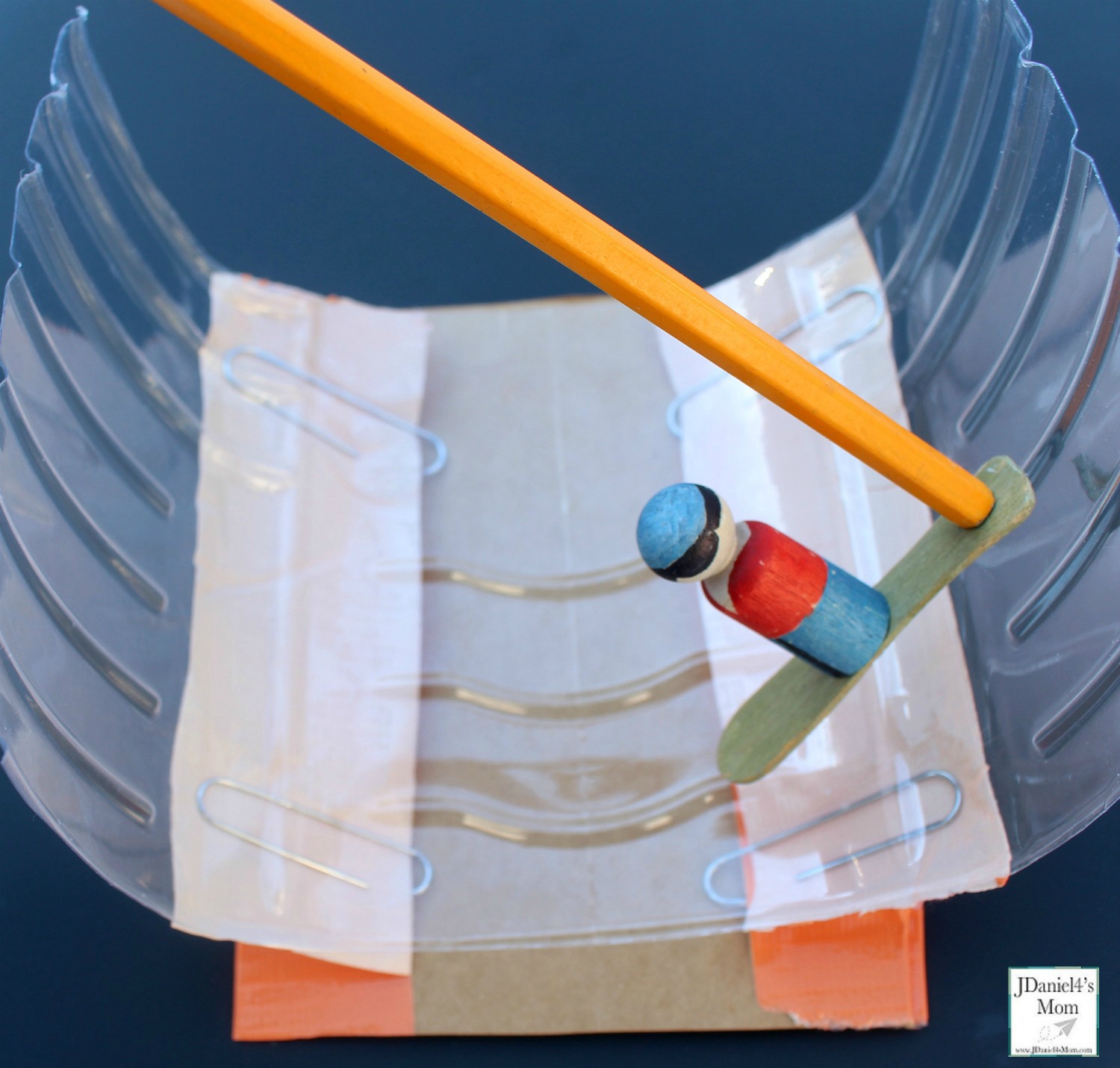 You will need to decorate your wooden peg doll and snowboard. You will want to put a helmet, goggles, jacket, and snow pants on the snowboarder. The snowboard can be decorated any way you like.
Then you will need to glue the base of the pencil and the snowboarder facing sideways on the snowboard.
Snowboard Half Pipe Moves
You can create your own snowboard tricks for your snowboarder or try to replicate the moves of your favorite snowboarder. The snowboarder could slip up and down the walls of the halfpipe, do flips or twists.
The paperclips will act like shock absorbers for your snowboarder. When the land on the halfpipe, the paperclips will help them spring back for their next move.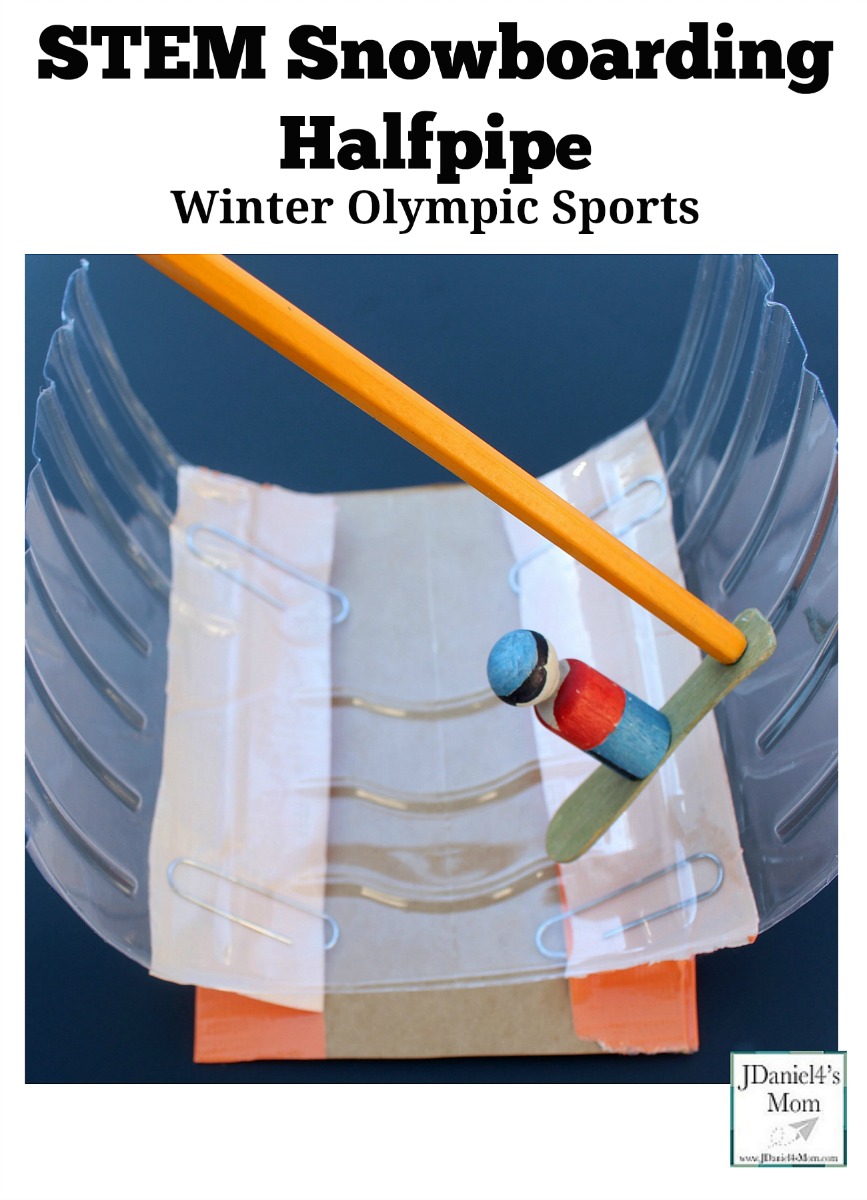 (Visited 2,254 times, 2 visits today)