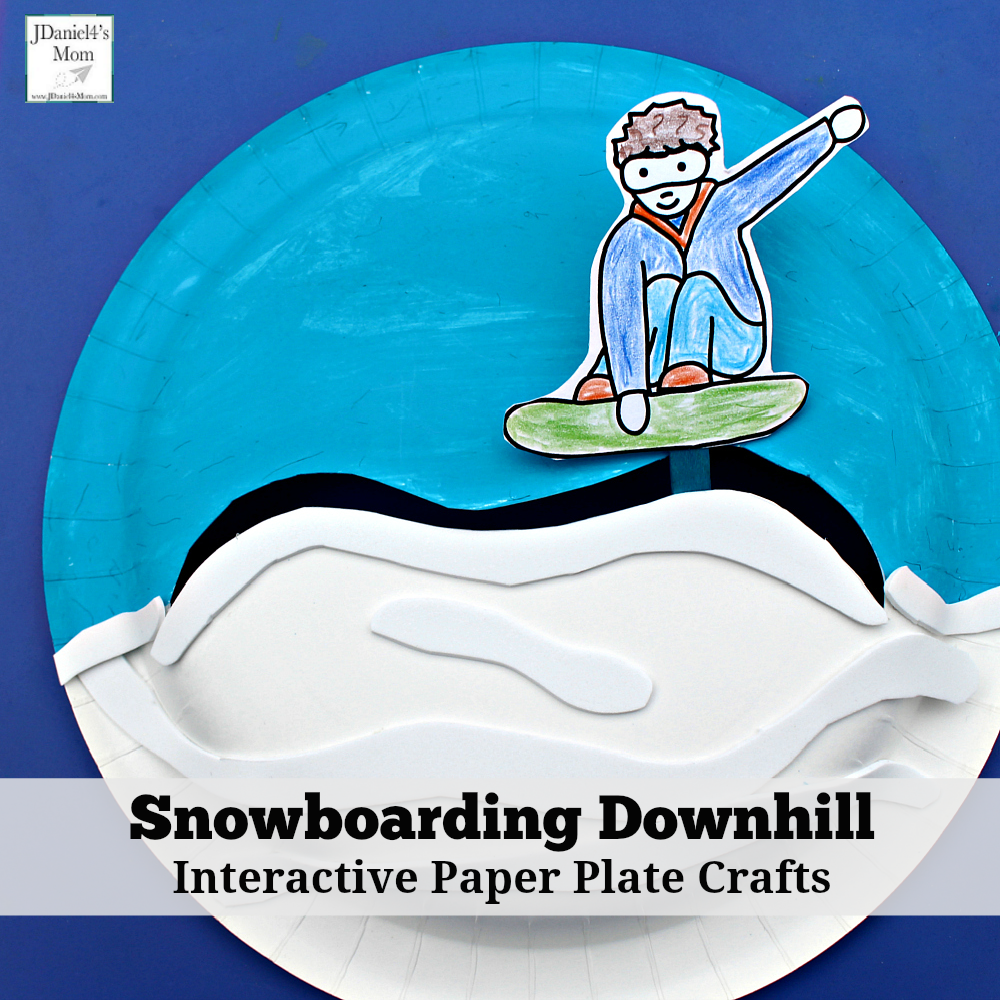 Kids will have fun creating these interactive paper plate crafts during the Winter Olympics or as part of a winter sports unit. Your children can decide how steep or flat to make the ski slope. If they want to, they can create an obstacle for the snowboarder to go over.
Getting Ready to Make the Paper Plate Crafts
Gathering the Supplies
Paper Plates
Blue and White Paint
White Foam Sheets
Paintbrushes
Scissors
Popsicle Sticks
Glue Sticks
Scissors
Crayons or Colored Pencils
Printing Out the Snowboarders
The Interactive Paper Plate Crafts – Snowboarding set includes pictures of snowboarder that are already colored in and some that your children can color. You can decide whether your children will craft with the color pictures or the black and white. Each printable page includes six snowboarders.
Making the Paper Plate Crafts
Making the Path
Your children will need to cut out a path for the snowboarder to follow on the paper plate.  If you think it will be too hard for them, you could create the path for them. We created our path by slightly folding the plate in half and then cutting a wavy line in the late.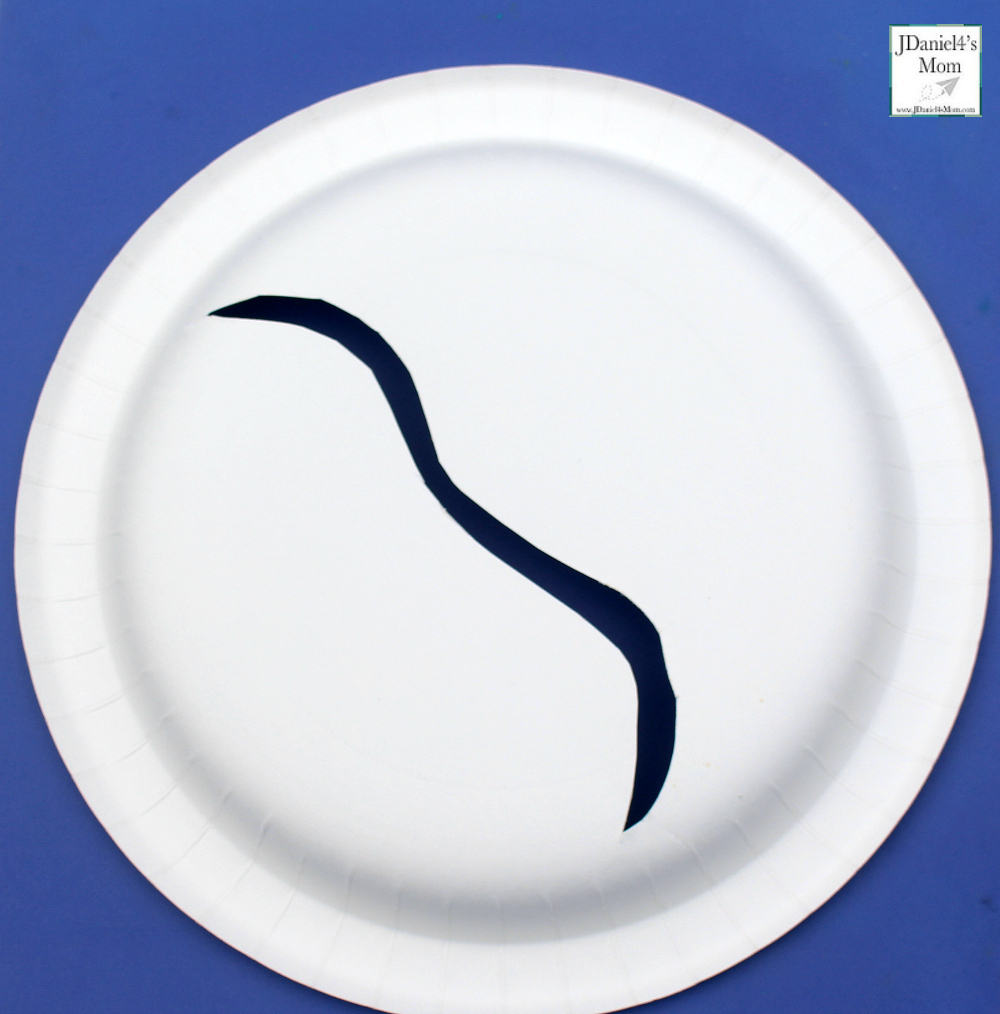 Painting the Plate
The link below is an affiliate link.
Your children can paint the top of the plate blue to represent the sky. That is what we did. If they want to you could have them paint the bottom half of the plate white. You could sprinkle silver glitter in the paint if you want the snow to sparkle or you could use Washable Glitter Tempera Paint if you like. We left the bottom of the plate unpainted.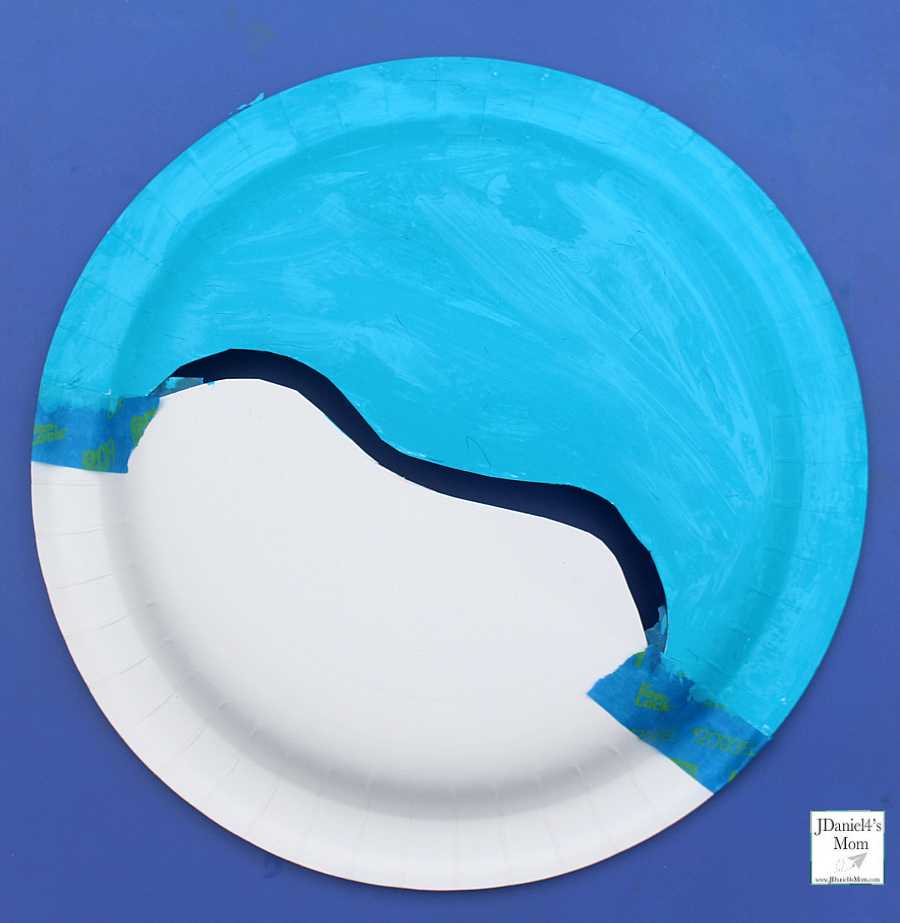 Hint: You can place painters tape across the middle of the paper plate to separate the snow from the sky area.
Adding Snow
Your children will need to cut curved strips out of the white foam. They will then glue the foam strips onto the paper plate. They will give the snow a three-dimensional feel.
Coloring the Snowboarder
If your children are going to color the snowboarder, you will need to have a variety of crayons or colored pencils available.  They can decide just what areas of the snowboard and snowboarder they want to color.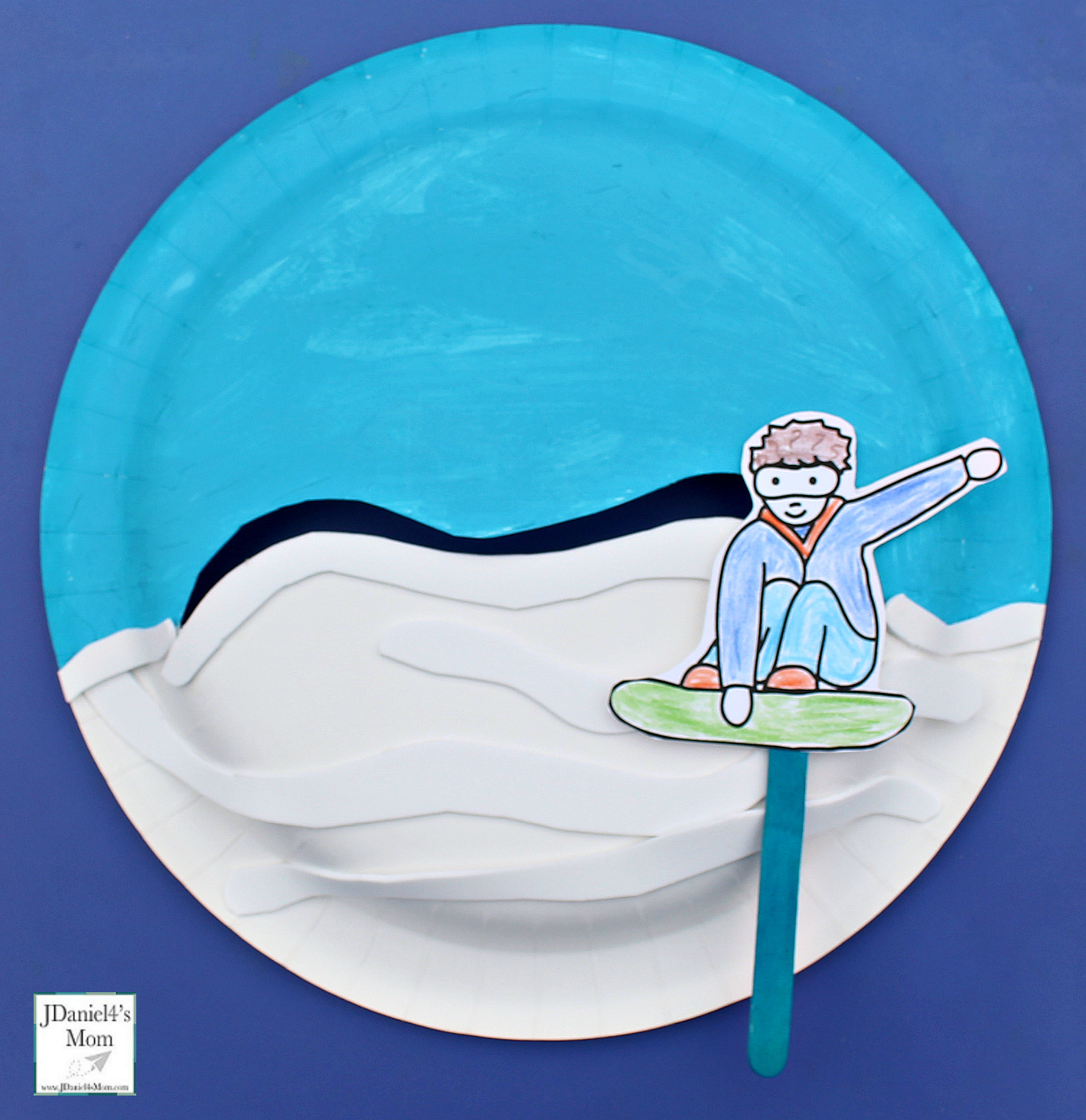 When they have finished decorating their snowboarder, they can glue a popsicle stick to the back of it.
Interacting with the Paper Plate
Your children will need to place the popsicle stick into the slit on the paper plate. Then they can slowly or quickly move the snowboarder up and down the slit in the paper plate.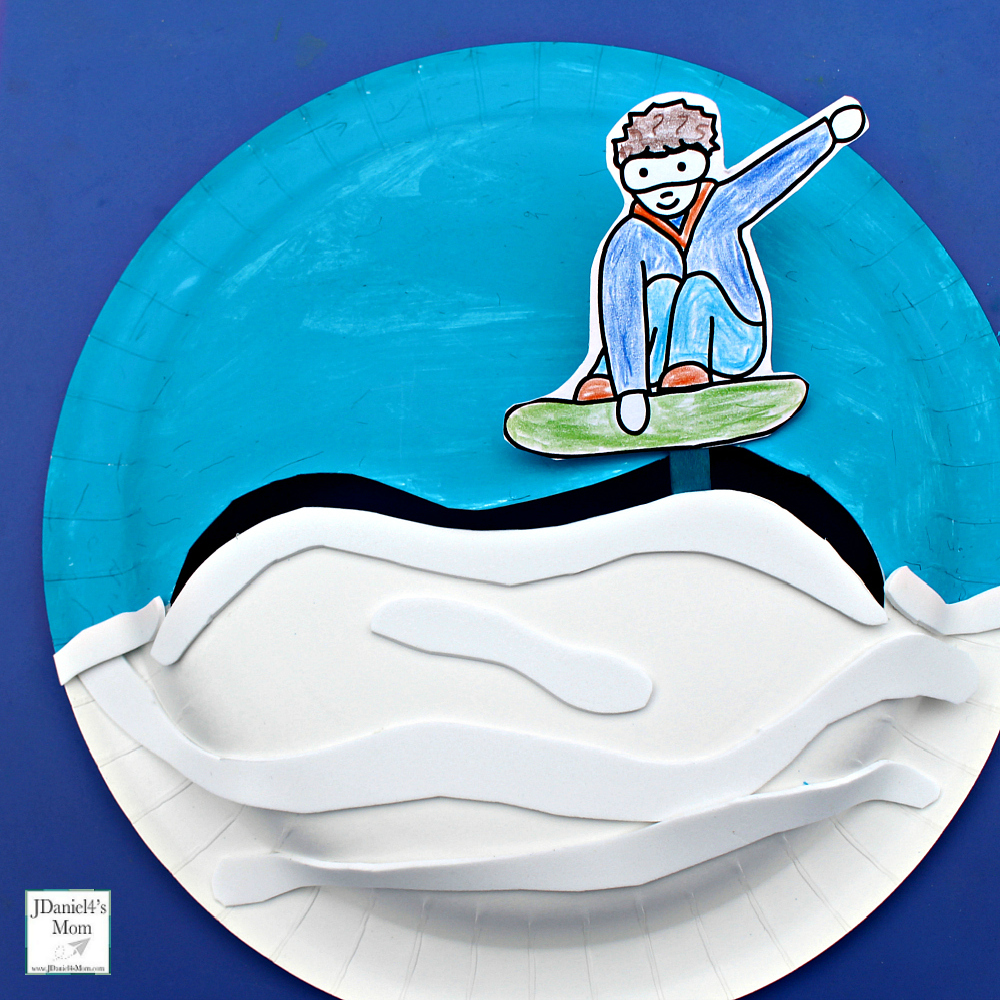 If they want the snowboarder to lift off the snow, they can lift the popsicle stick up higher in the slit. It will make it look like he is lifting up into the air.
If you like this snow craft, here are some more snow crafts you will like:
Snowman Hole Punching Activity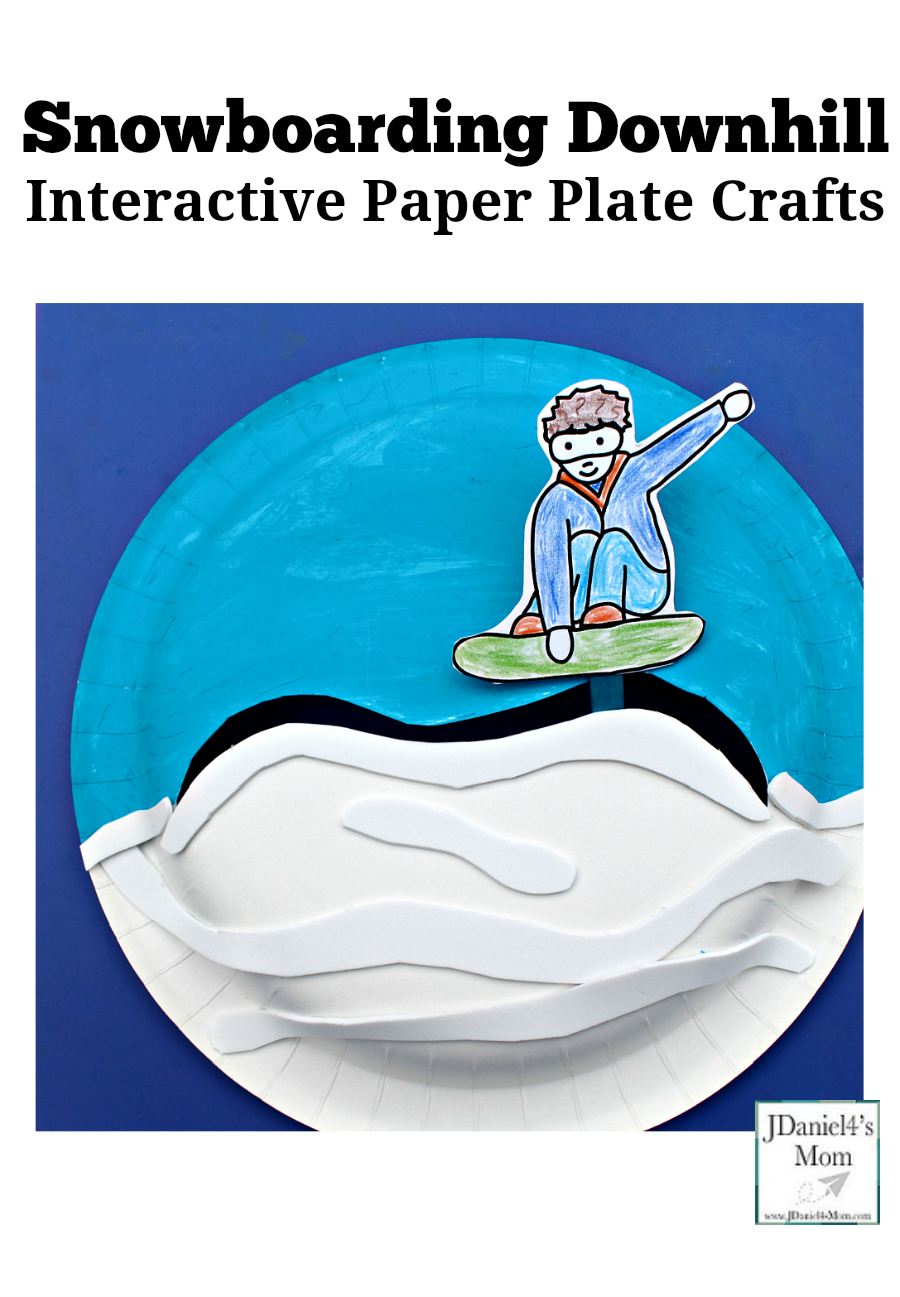 (Visited 243 times, 19 visits today)