Outerspace is a dark, dark place. Your children can use space themed shadow puppets to explore the world of dark and the shadows created with a flashlight. This activity can is a wonderful way to explore the world of shadows. It might also help your children feel more comfortable in the dark.
Space Themed Shadow Puppets
My friend Dayna shared this activity in her new book The Super Kids Activity Guide to Conquering Every day. ( I love this book!)  It is an activity she recommends to teach kids the science behind shadows. Taking the time to explore shadows she explains helps kids when they see strange shadows at night. Knowing that the shadows are created by a light source and an object in their room can also help them understand that their room is a safe place to go to sleep.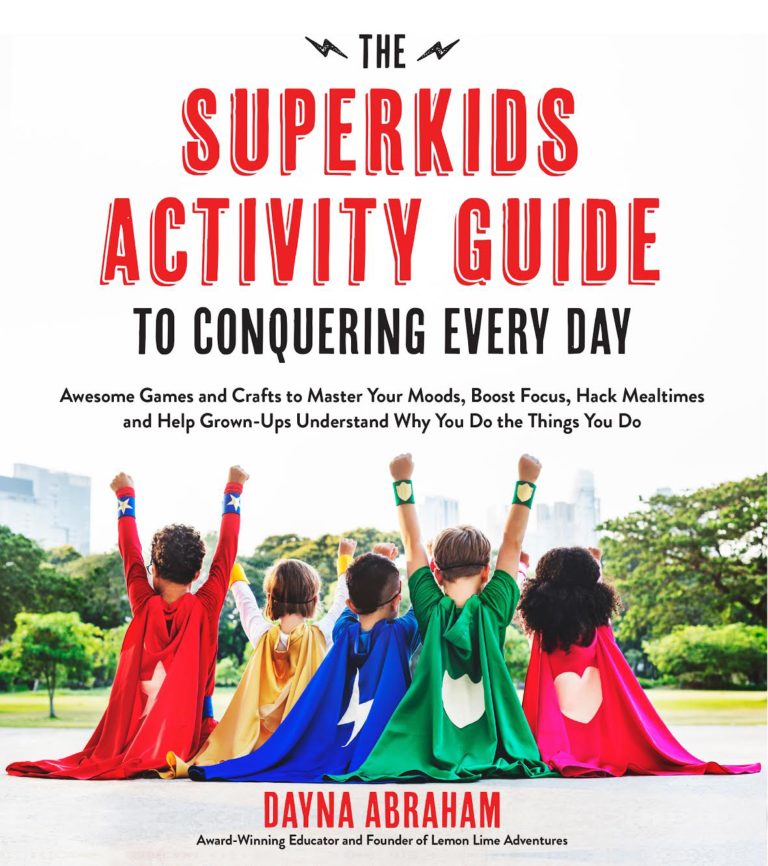 Dayna shared a rocket shadow puppet and a moon puppet in her book. I found clip art for those objects and a few more to make our shadow puppets. We made shadow puppets of a rocket, a shooting star, an astronaut, a star, and the moon.
Creating the Puppets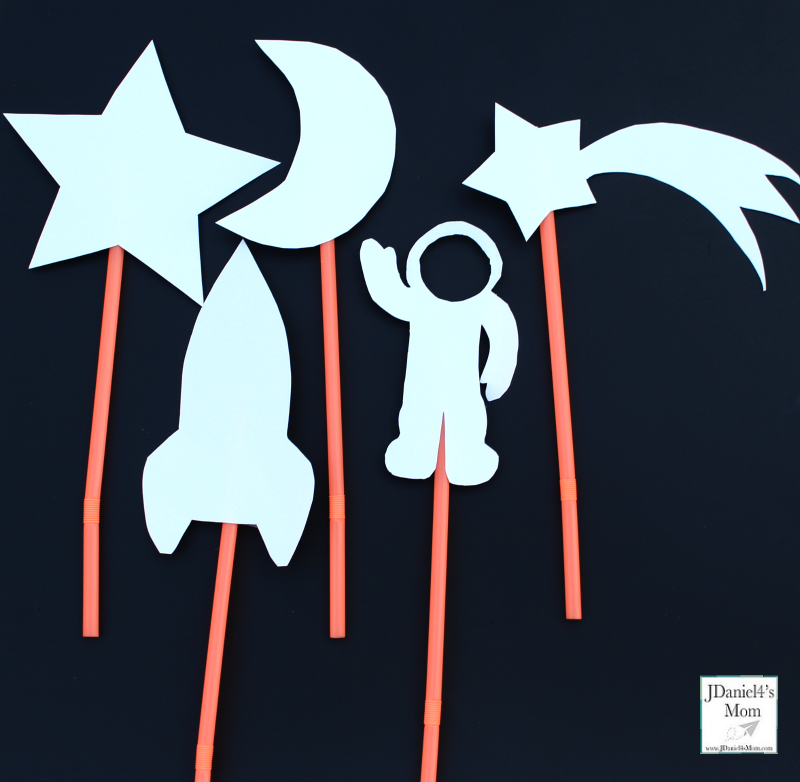 Finding the Clip Art
You will need to look for outlines of space-themed objects on your favorite search engine.
It is okay if the clip art has lots of details on it. You will be doing something a minute that will take care of that.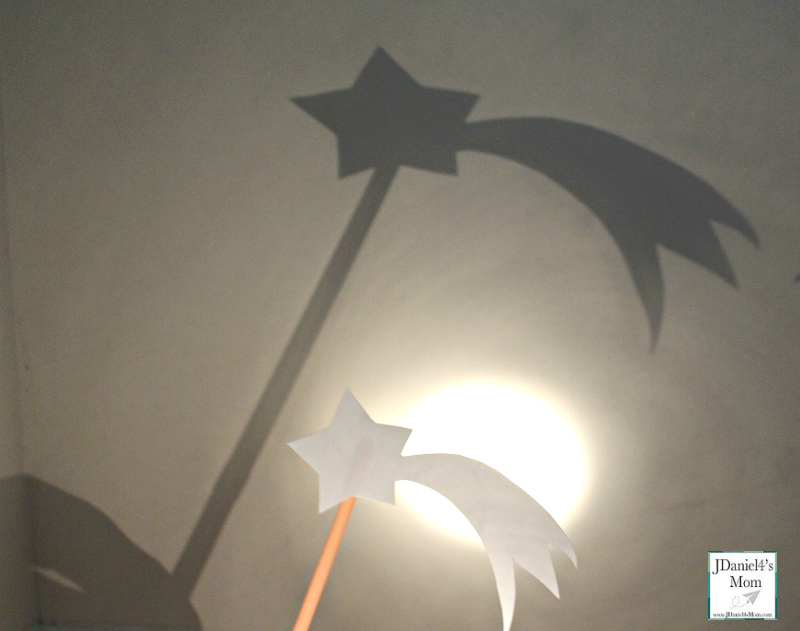 Copying and Pasting the Clip Art
When you have found clip art pictures that you want to use, you can copy and paste them into a Word or PowerPoint document.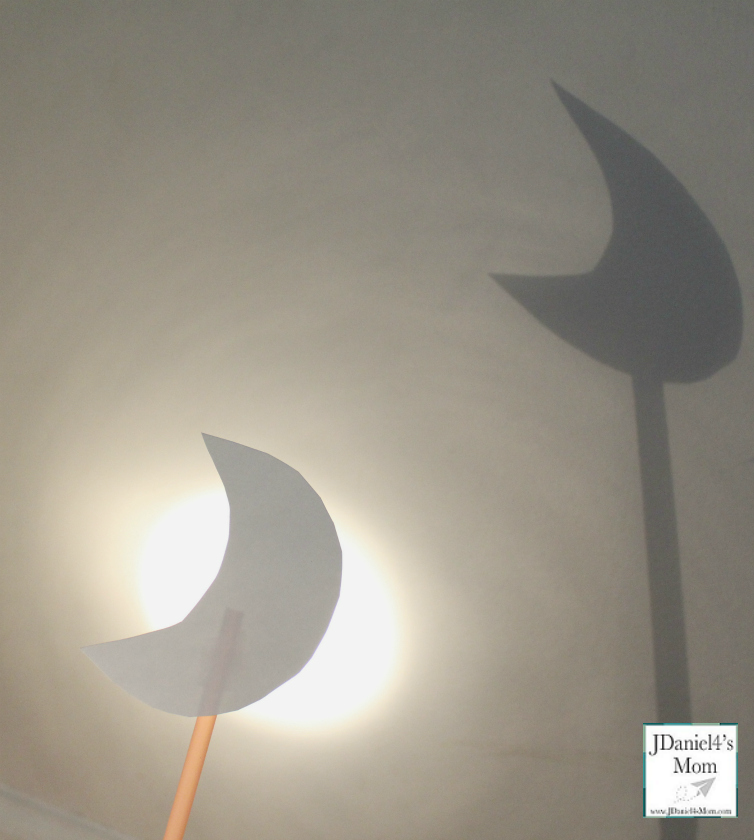 Printing and Cutting Out the Pictures
Next, you will need to print out your clip art filled document onto plain white printer paper.
You will then paper clip the clip art on top of a piece of white cardstock.
Then you will cut out the space pictures on the paper and the cardstock at the same time. The cardstock cutouts will be just the outline of the object. They are what you will use to make the puppets.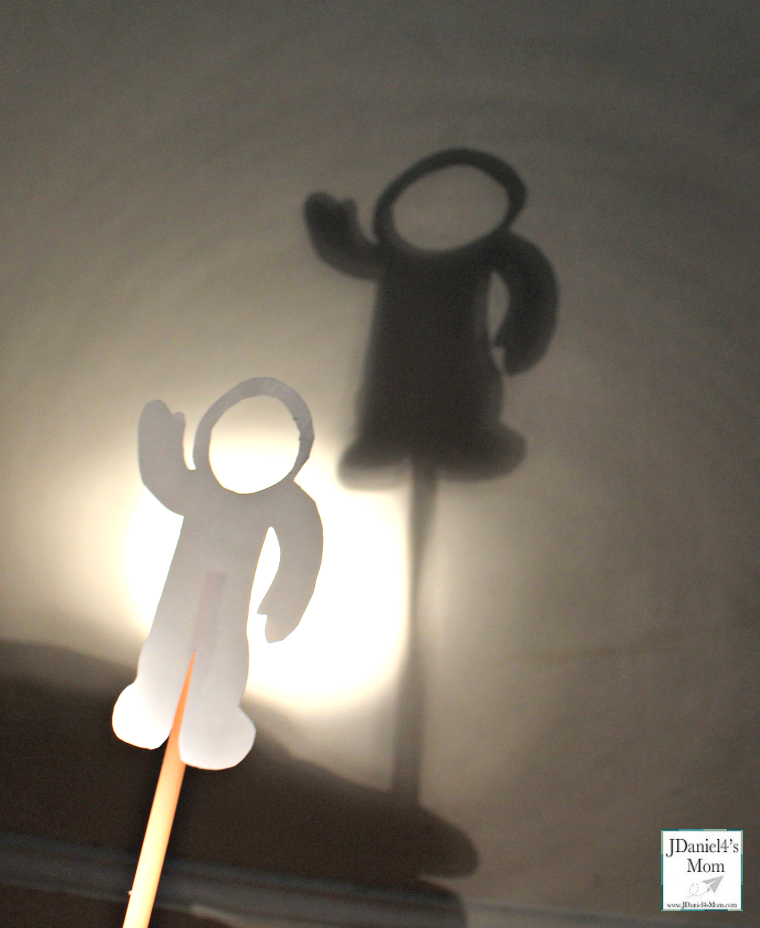 Puppet Making
You will create the puppets by gluing or taping each of your space cardstock cut-outs onto a straw, chopstick or popsicle stick.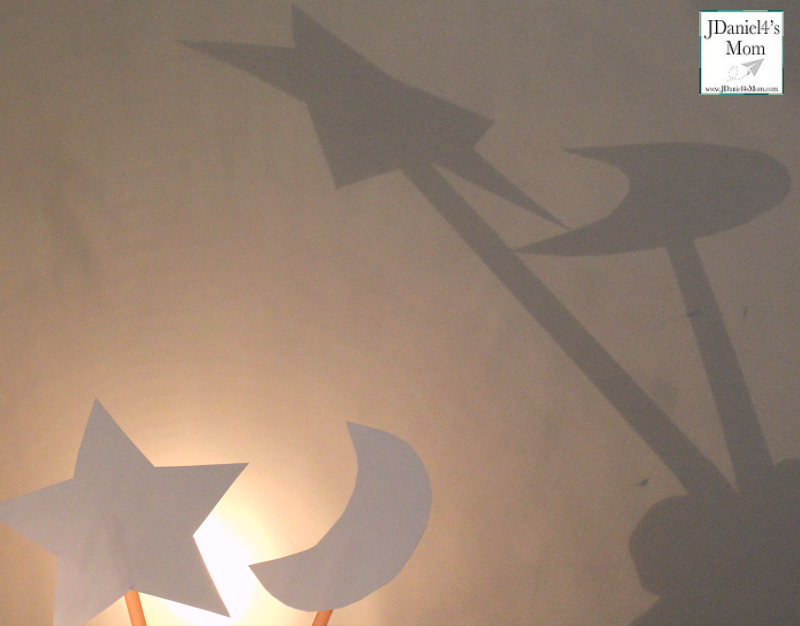 Exploring with the Shadow Puppets
During the day, find a dark corner of a room or unlit room to explore in. Your children will need a flashlight and all of your shadow puppets.
What can your children explore?
Your children can make the shadow of each of the puppets larger and larger.
They can try moving the flashlight closer and then farther always from the puppets.
Children can try creating a scene by holding two or more puppets in their hands at the same time.
Are you interested in more games, crafts, recipes, and tips? Purchase The Superkids Activity Guide to Conquering Everyday
 for 75 ways to work through the challenging times of the day and gain the tools to focus on your children's strengths during bedtime, transitions, mealtimes and more.