Welcome to Read.Explore.Learn.! This meme was designed to be a place for you to share the learning opportunities, crafts, field trips, and other activities you have done this week that tie-in to children's books. I look forward to seeing ways you have learned with and explored books.
Steps:
Link your activity below.
Please try to visit at least three of the other people that have placed links below and leave a comment. I will visit each of you and leave a kind comment.
If you are not linking up an activity and are just visiting, please try to stop by a few of the links below.
My Book Tie-Ins of the Week:
Fox in Socks
 is filled with such fun. You can read tongue twisters about Mr. Fox and Mr. Knox. Mr. Fox can read tongue twisters and Mr. Knox gets his tongue twisted.
JDaniel loves word play. He loves coming up with words that fit a pattern. Tongue twisters offered him a great way to explore words in a fun way.
What did we do?
Puppet Making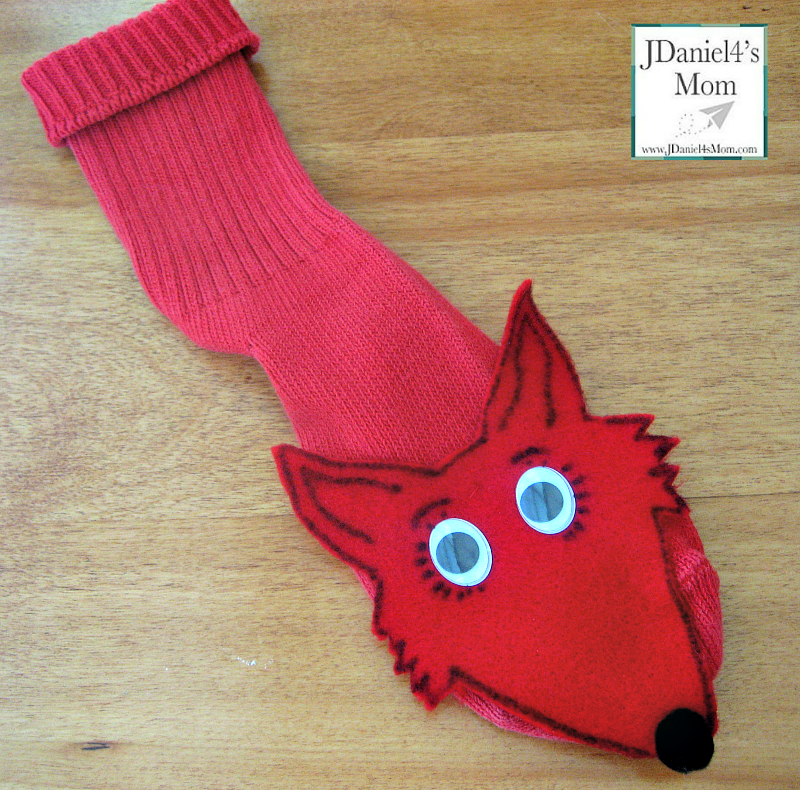 We made a fox using a sock. I found a wonderful template on the internet that I was able to trace onto red felt.
Once the fox head had been cut out JDaniel helped me glue down the eyes.
I then attached the fox head to the red sock using a few tiny stitches.
Practicing Tongue Twisters With A Puppet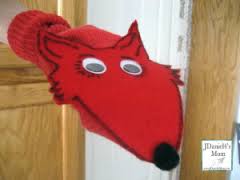 JDaniel wasn't sure about wearing the fox puppet on this hand at the beginnning. When I started having the fox puppet on my hand  do tongue twisters, he decided that the fox was really cool. Then he had to do it.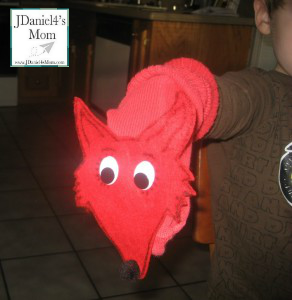 Disclaimer: 
Links in the post to Amazon are affiliate links.
(Visited 5,637 times, 1 visits today)