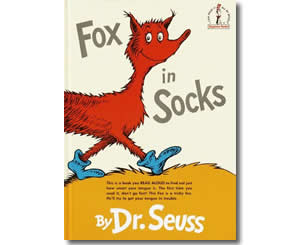 Fox in Socks is filled with such fun. You can read tongue twisters about Mr. Fox and Mr. Knox. Mr. Fox can read tongue twisters and Mr. Knox gets his tongue twisted. JDaniel loves word play. He loves coming up with words that fit a pattern. Tongue twisters offered him a great way to explore words in a fun way. We recently made a Fox in Socks sock puppet. It will be great for retelling the tongue twisters.
 Making the Sock Puppet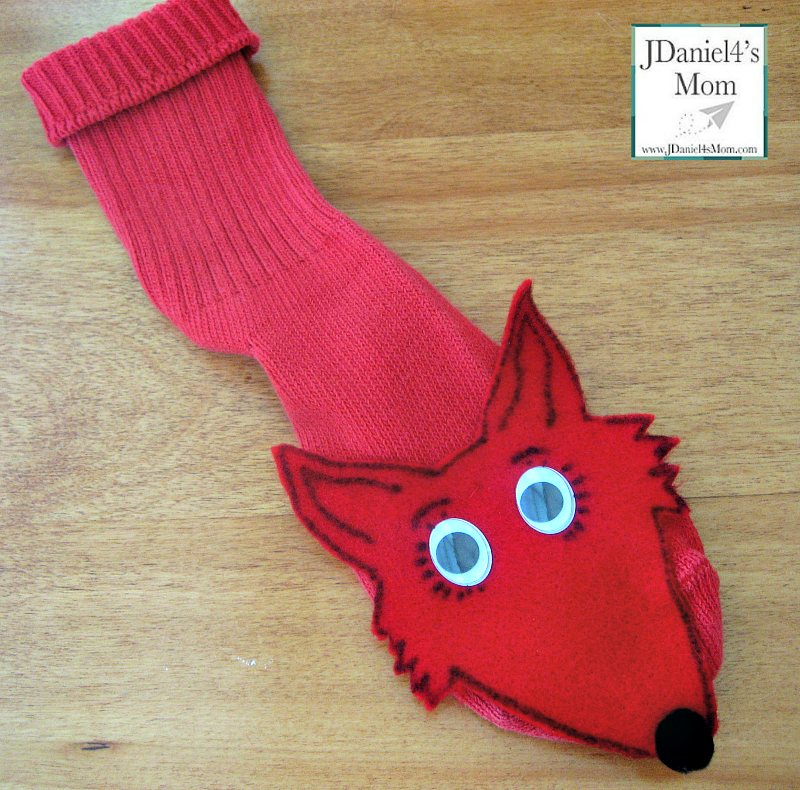 We made a fox using a sock. I found a wonderful template on the internet that I was able to trace onto red felt.
Once the fox head had been cut out, JDaniel helped me glue the eyes down onto the felt.
I then attached the fox head to the red sock using a few tiny stitches.
Practicing Tongue Twisters With The Sock Puppet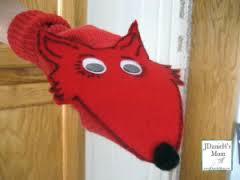 JDaniel wasn't sure about wearing the fox puppet on this hand at the beginning. When I started having the fox puppet on my hand do tongue twisters, he decided that the fox was really cool. Then he had to do it.
By showing him how to us the puppet and what kinds of things the fox could say he felt more comfortable.
 
If you like this Seuss activity, here are some more wonderful activities based on the Dr. Seuss books:
This fox sock puppet could be used for retelling these fox themed children's books.
No Matter What

My Lucky Day

Fletcher and the Springtime Blossoms
You will find more book-themed learning activities on my Read.Explore. Learn. board on Pinterest.
Disclaimer: 
Links in the post to Amazon are affiliate links.

(Visited 9,604 times, 24 visits today)