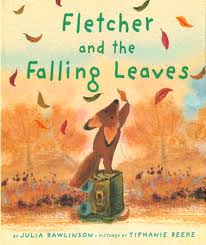 This week we looked at the wonderful book Fletcher and the Falling Leaves
Fletcher the fox finds that his favorite tree has started to lose its leaves. Fetcher panics. He does everything in his power to help the tree keep its leaves, but it seems futile. The leaves keeping falling off and other animals keep carting them off.
By the end of the book Fletcher understands more about the life cycle of a tree and how the tree can be given a new look for the winter.
What did we do with Fletcher and the Falling Leaves?
Foam Tree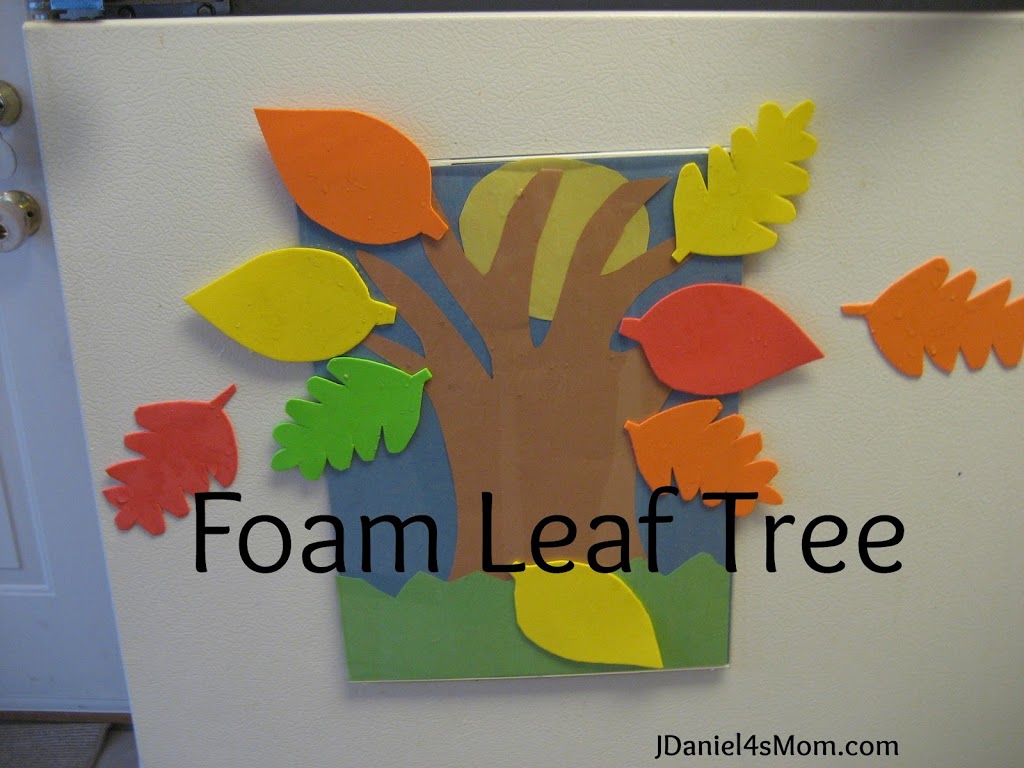 I created leaves out of foam for JDaniel to play with the fridge after dipping them in water. I  also placed a paper tree trunk in a plastic magnetic sleeve that normally holds JDaniel's preschool calendar. I love found it at The Christmas Tree Shops and it is great for school calendars and artwork.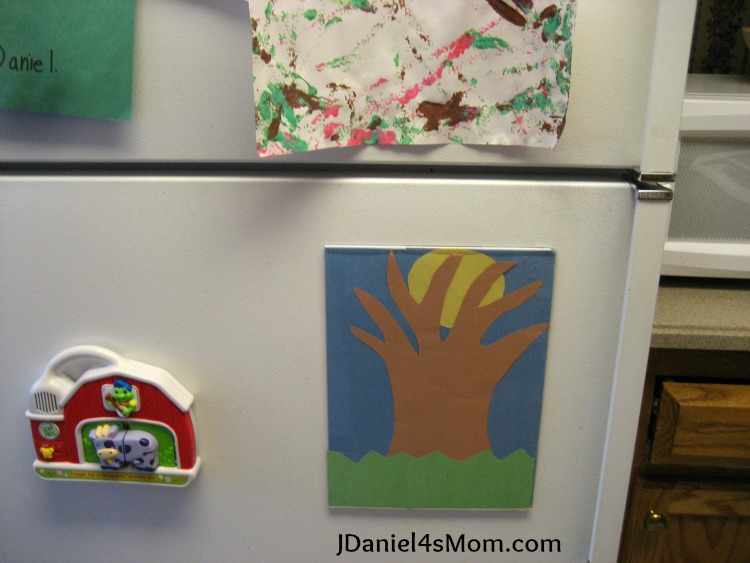 JDaniel was able to place the leaves on the tree in the sleeve.
Oh!These leaves could also be played with on the side of a bathtub or on a shower door.
Leaf Counting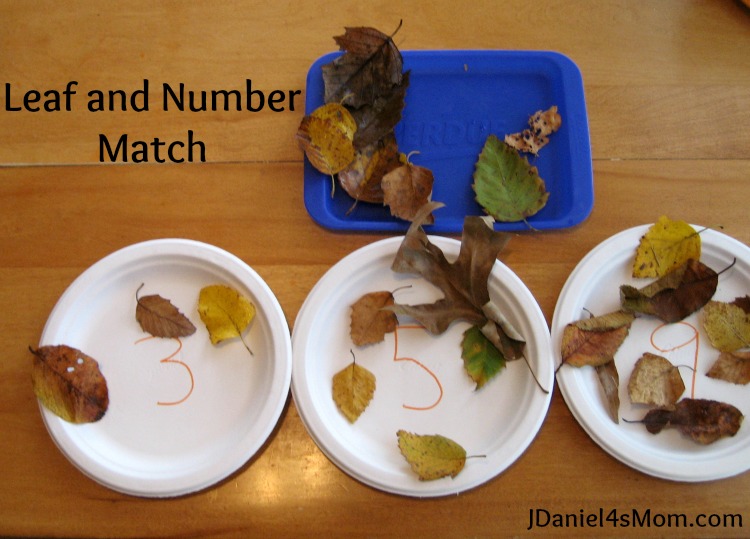 JDaniel had to place the correct number of leaves on a plate to match the number on the center of the plate. We used leaves that we had gathered at a local park and from our yards.
Word Family Trees and Leaves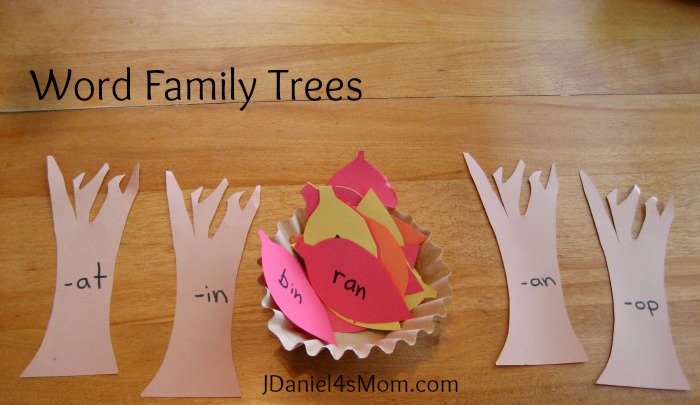 I created trees with word families on them and JDaniel had to match the leaves that word family. He isn't reading yet, but he can look for a word with the same ending. We read the words on the leaves together.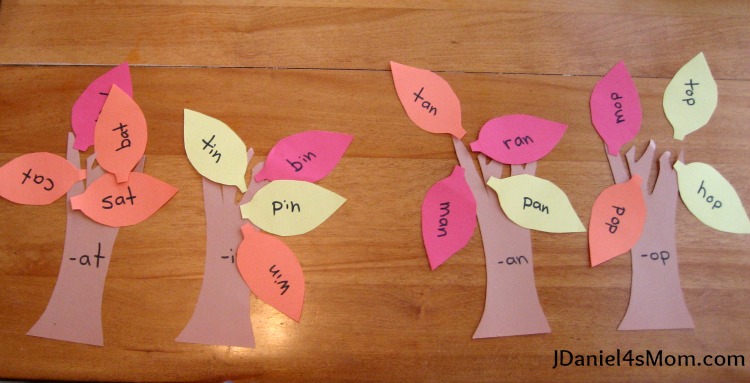 Here is some wonderful post that linked up last week:
Learning is Messy shared her take on Ten Red Apples. I love the flannel activity she used to retell the story.
The Good Long Road has an amazing post that lists healthy vegetarian foods from A-Z. She has a wonderful list of recipes with links to them. She put this together to go with the book Eating the Alphabet Fruits and Vegetables from A-Z. Her post is called

 

Meatless Monday: Eating the Alphabet From A-Z + Virtual Book Club. 

What have you been doing to explore books this week?
Disclaimer; This post contains affiliate links.

(Visited 4,212 times, 1 visits today)