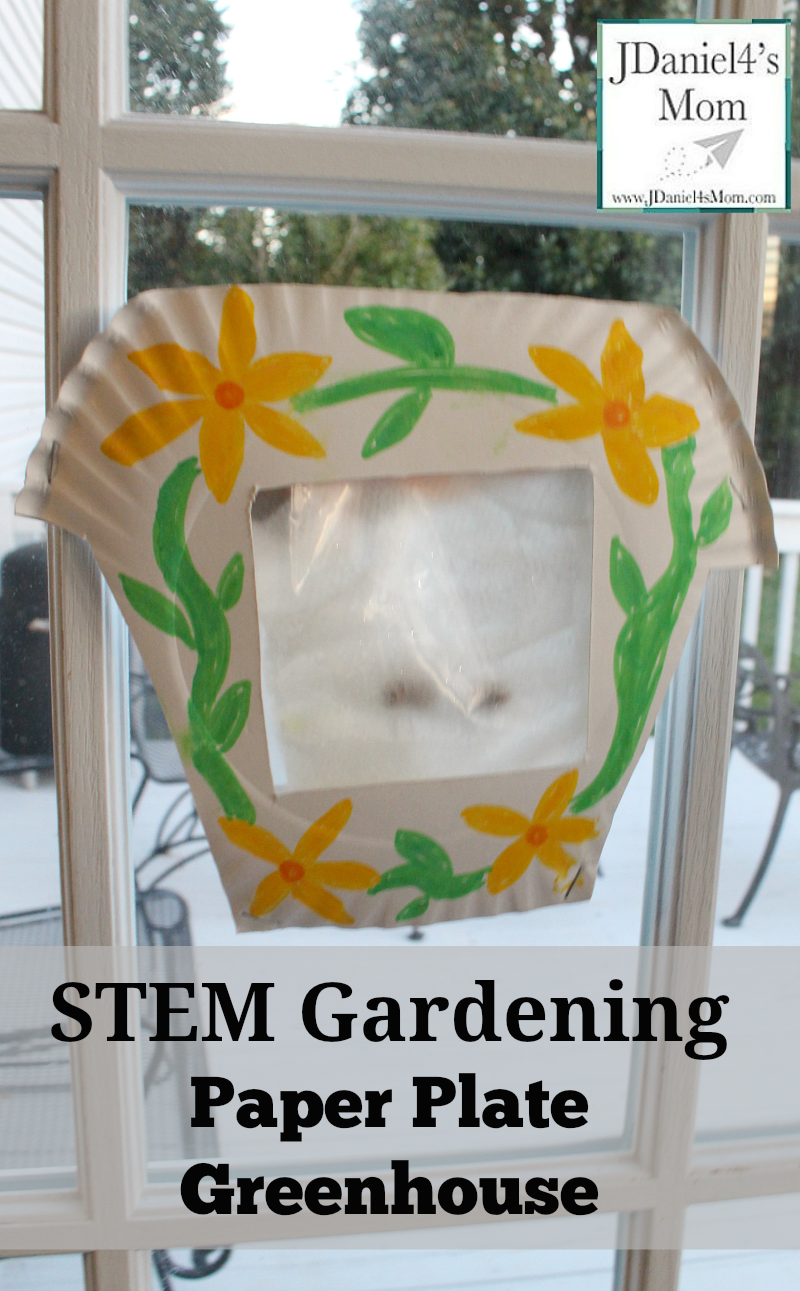 Each spring JDaniel and I plant bean seeds. Last year we planted seeds in a plastic Easter egg. A few years ago we planted a seeds in an indoor paper plate garden. We are repeating the paper plate garden or greenhouse project. This year it is going to be a STEM project.  We are going to keep track on the temperature of the room we are hanging the plant in and amount of water the plant is being given. JDaniel is going to be given the opportunity to come up with a few other variables he would to explore. The ultimate goal is to have the seeds in the greenhouse grow into healthy bean plants.
Let me walk you through how to make the paper plate greenhouse: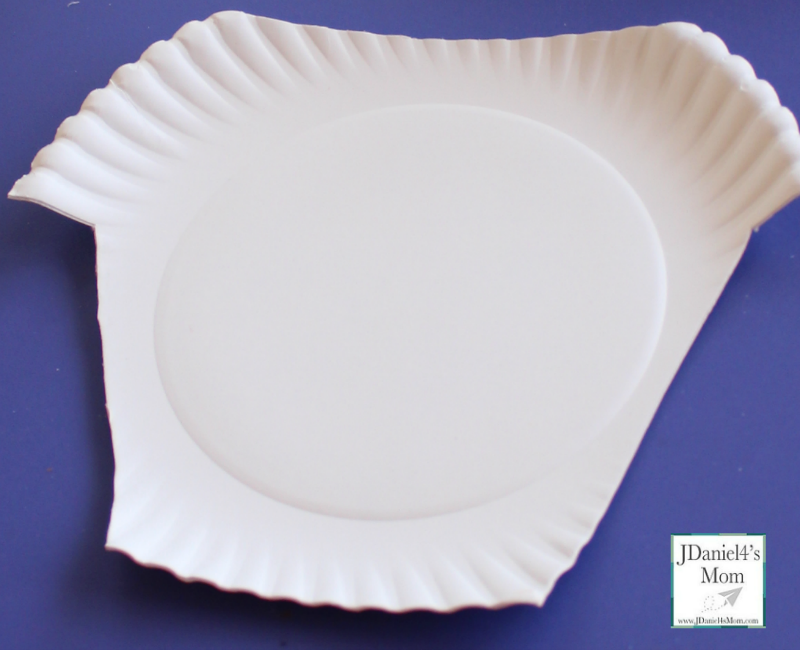 Cut a house shape out of two paper plates. One plate will be the front of your house and one will be the back. Cut a square of the same size out of both of the paper plates.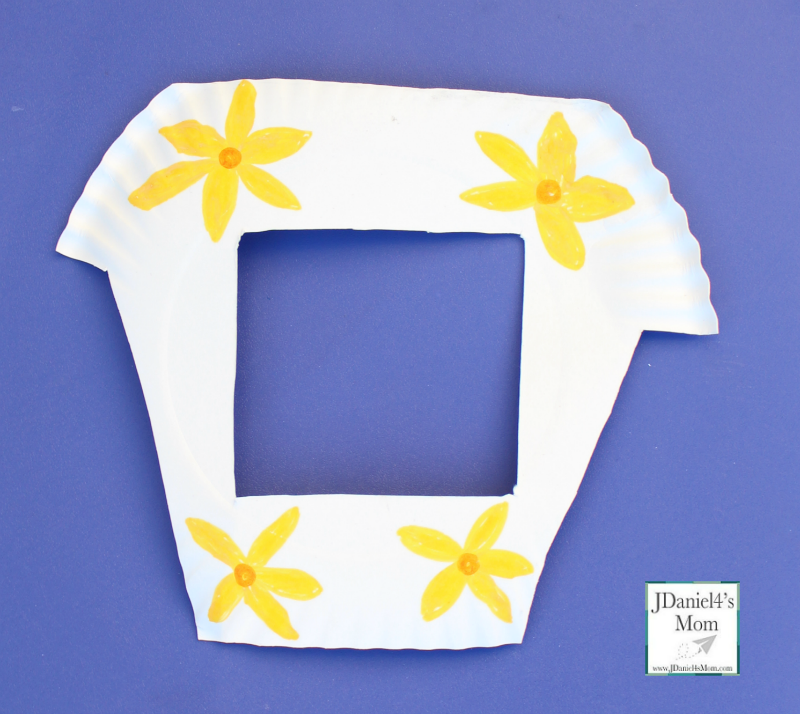 Decorate the plate that will be on the front of the paper plate greenhouse. While you could use a color motif, free drawing or doodle would be fine too.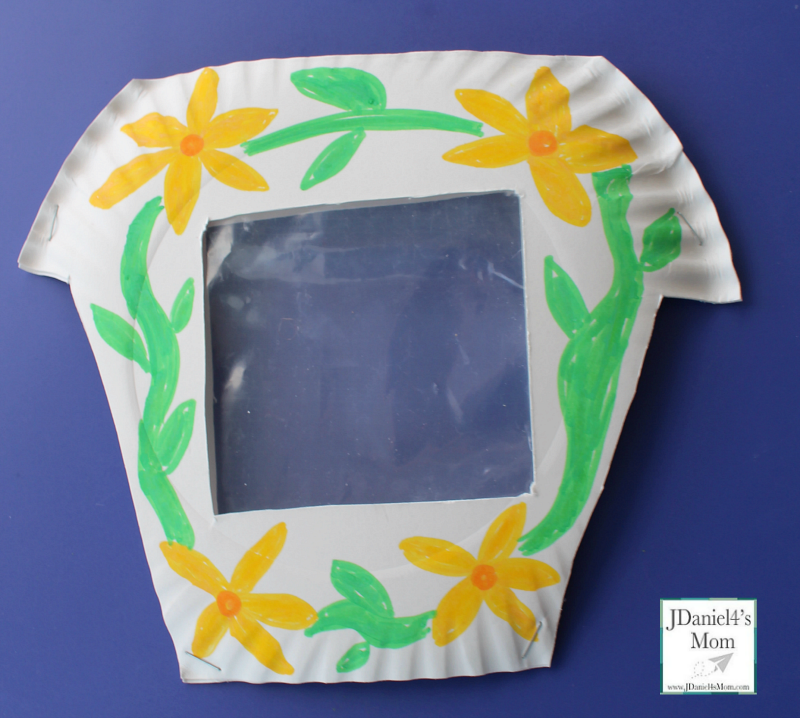 Then it is time to assemble the paper plate greenhouse. It is kind of like putting together a sandwich. You have a plastic zipper bag between the two paper plates. The bag is stapled to the plates at the top right above the zipper. The two plates are give two extra staples at the bottom below the bag.
We had to tuck our bag up a little to keep it above the staples. I didn't want to have holes in the bag.  Keeping it holes free kept it a closed environment.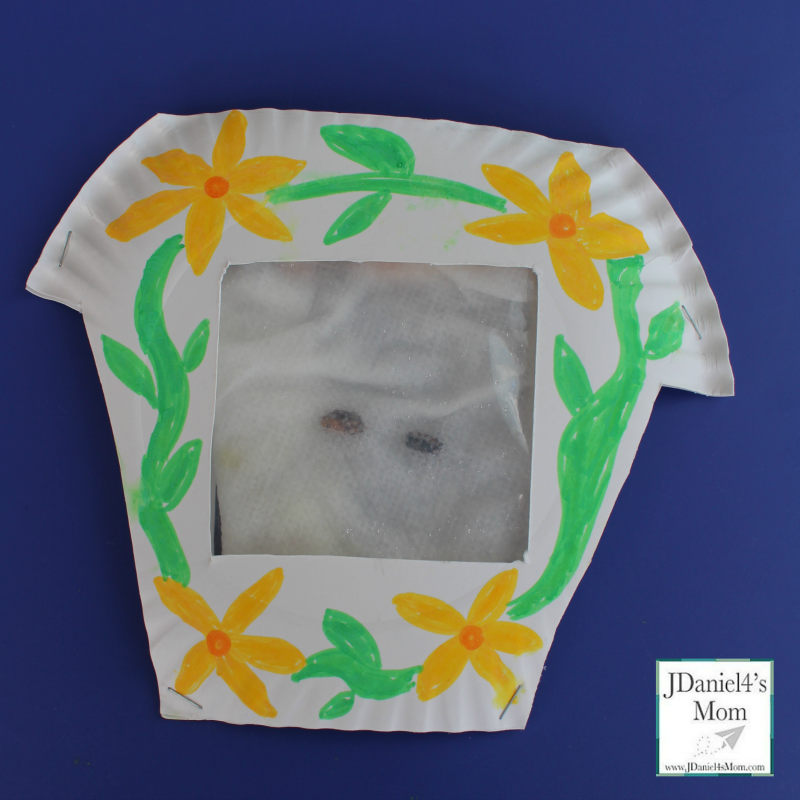 Two bean seeds are then placed inside a folded damp paper towel. We used two seeds just encase one of them doesn't sprout. This year we are trying to grow organic beans. You can try growing any type of bean or plant you like!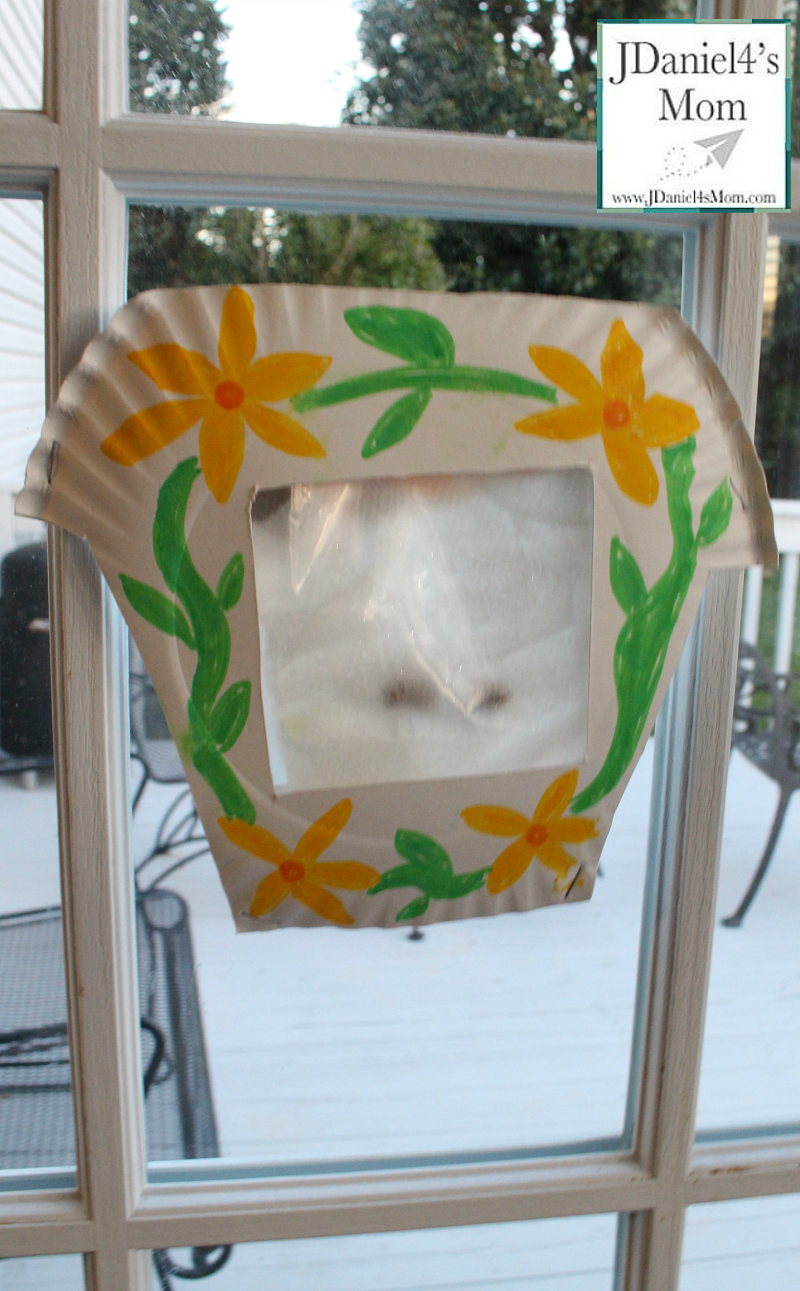 Finally the paper plate greenhouse needs to be hung in a sunny spot. We have ours in the door near the kitchen table. It gets a lot of sun. It is also a place that we can see if the paper towel has dried it. If it does, we can unzip the bag a little dampness to the bag.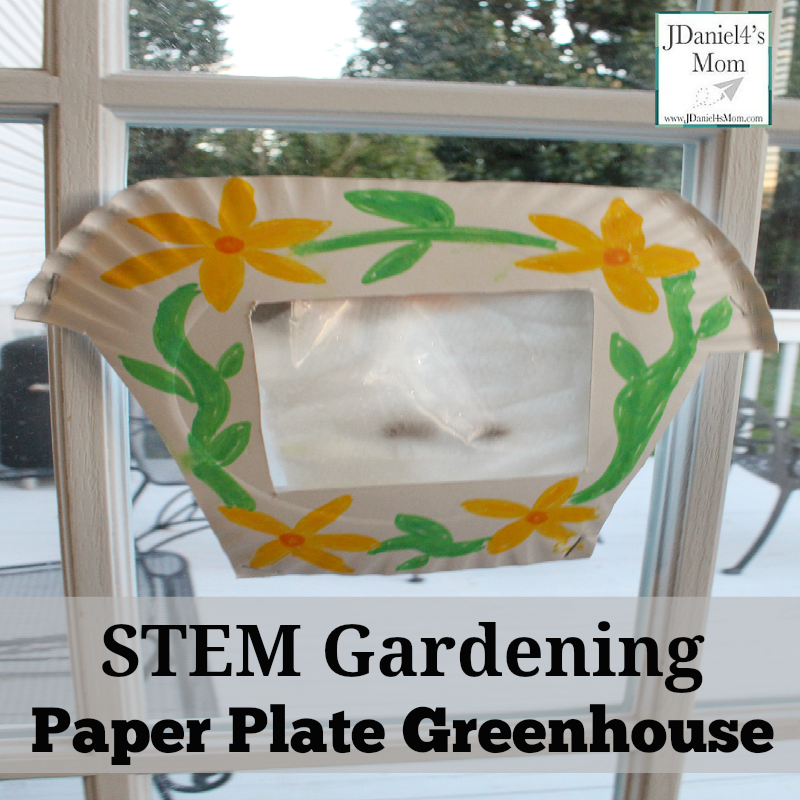 You will find more science experiments like this simple pendulum experiment on my Early Learning Science board on Pinterest.  Please take moment to check them out.

(Visited 10,040 times, 5 visits today)