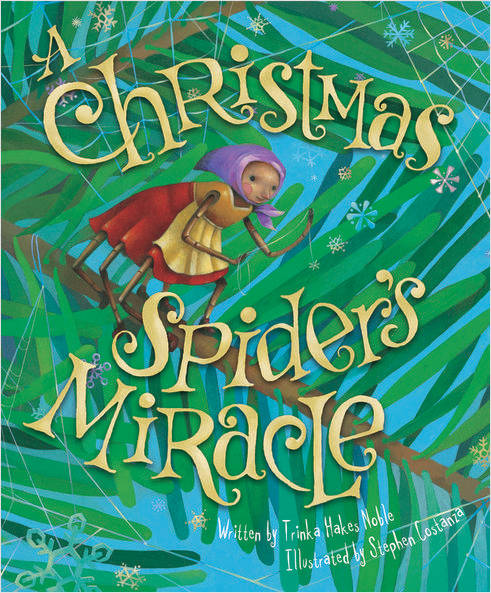 This week we read a wonderful Christmas story called
A Christmas Spider's Miracle
.
 A very poor mom has very little to give her children for Christmas. She heads into the woods near by to find a tree. Her children deserve to at least have a tree. There will not be ornaments this year, but they can have tree. A very poor mother spider has very little to give her baby spiders. They are so cold out in the snow and there isn't much too eat.
When the mom brings home a Christmas tree for her children, she doesn't realize she is giving another family warmth. When the spider realizes what her children have been given, she decides to give the human family ornaments for their tree.
What did we do to explore A Christmas Spider's Miracle?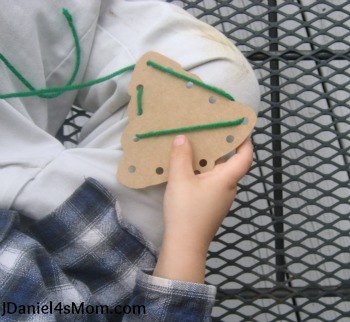 JDaniel and I worked on ornaments that he could weave for the tree like the spider did in the  book
A Christmas Spider's Miracle
. I traced Christmas themed shapes onto cardboard from an empty cereal box. JDaniel and I then  punched holes in the shapes.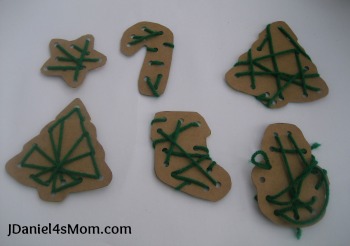 Yarn was woven in and out of the holes to create a web like effect. I think they turned out well. Yes, I worked on the tree in the bottom left hand corner.
Here are some wonderful posts that were linked up last week: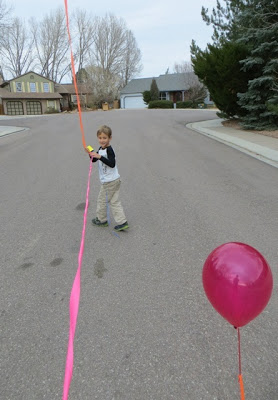 Brainstorm in Bloom
shared the wonderful ways they explored the Magic Tree House book Dinosaurs Before Dark.
If you like this A Christmas Spider's Miracle activity, here are some more spider themed activities you will enjoy doing with your kids:
Halloween Craft- Button Spider
There are even more crafts and learning activities on my Early Learning board on Pinterest.
How have your been exploring books this week?

(Visited 312 times, 1 visits today)