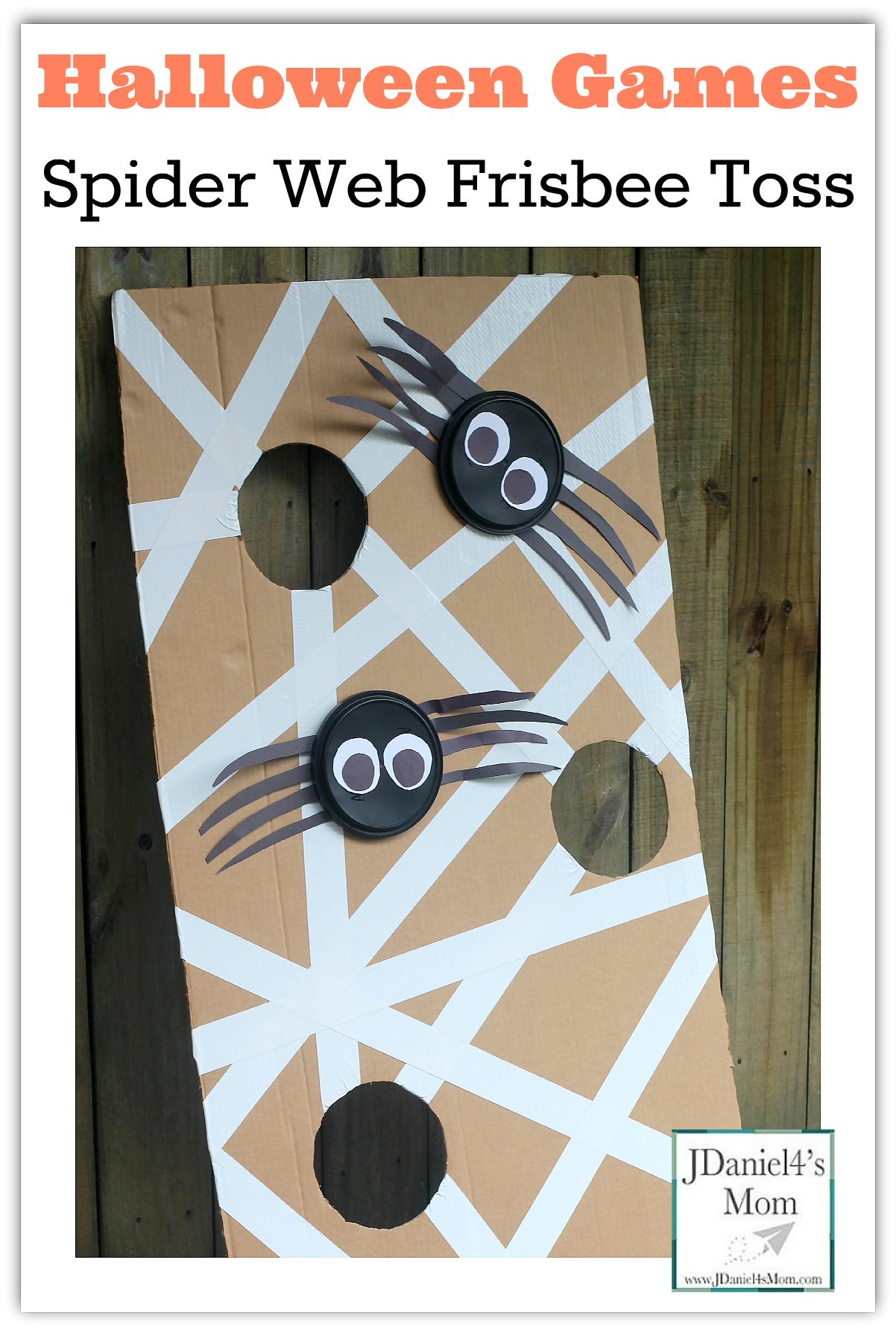 Today I am going to share with you the second of four backyard fall festival  or Halloween games. Yesterday I shared with you a game that had a candy corn theme. Today's game features spiders on a web.
You start to put together this game by cutting holes into the side of large appliance box. Our box received three circular cut out. Feel free to create as many holes as you like in your box.
Then white duct tape was used to create a web on the side of the cardboard that didn't have writing. (If your cardboard doesn't have writing on it, you can choose the either side of it.) At least three of the spider web threads were connected to each of the holes that had been cutout.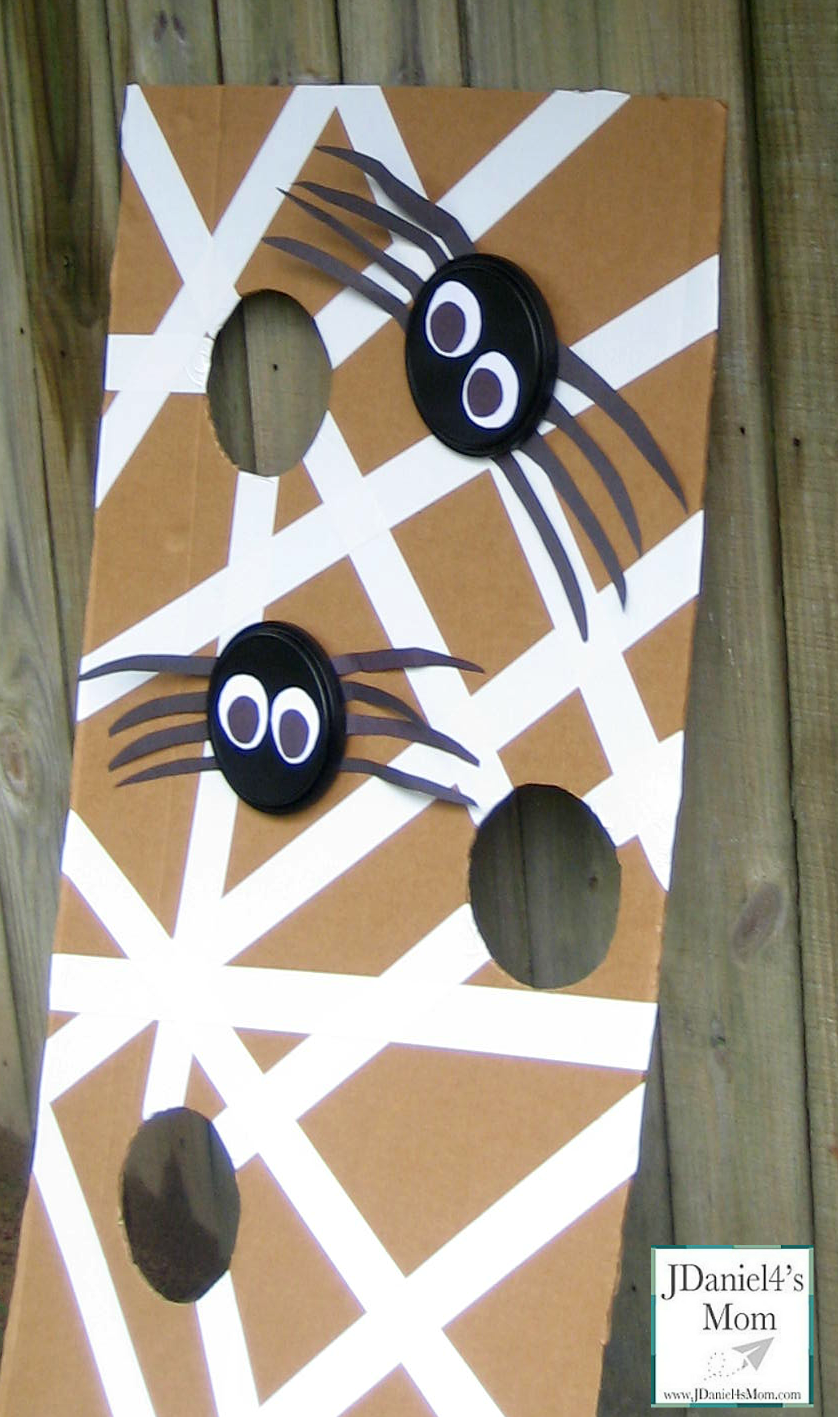 Two coffee can lids were transformed into spiders. We added construction paper eyes and legs the lids to create the spiders. You could easily use colored foam or pieces cut from a plastic folder to make the eyes and legs. We just used what we already had a home.
The spiders were attached to the web with duct tape. (I wanted to be able to remove the spiders. It will be easier to store the web game board without the spiders on it.)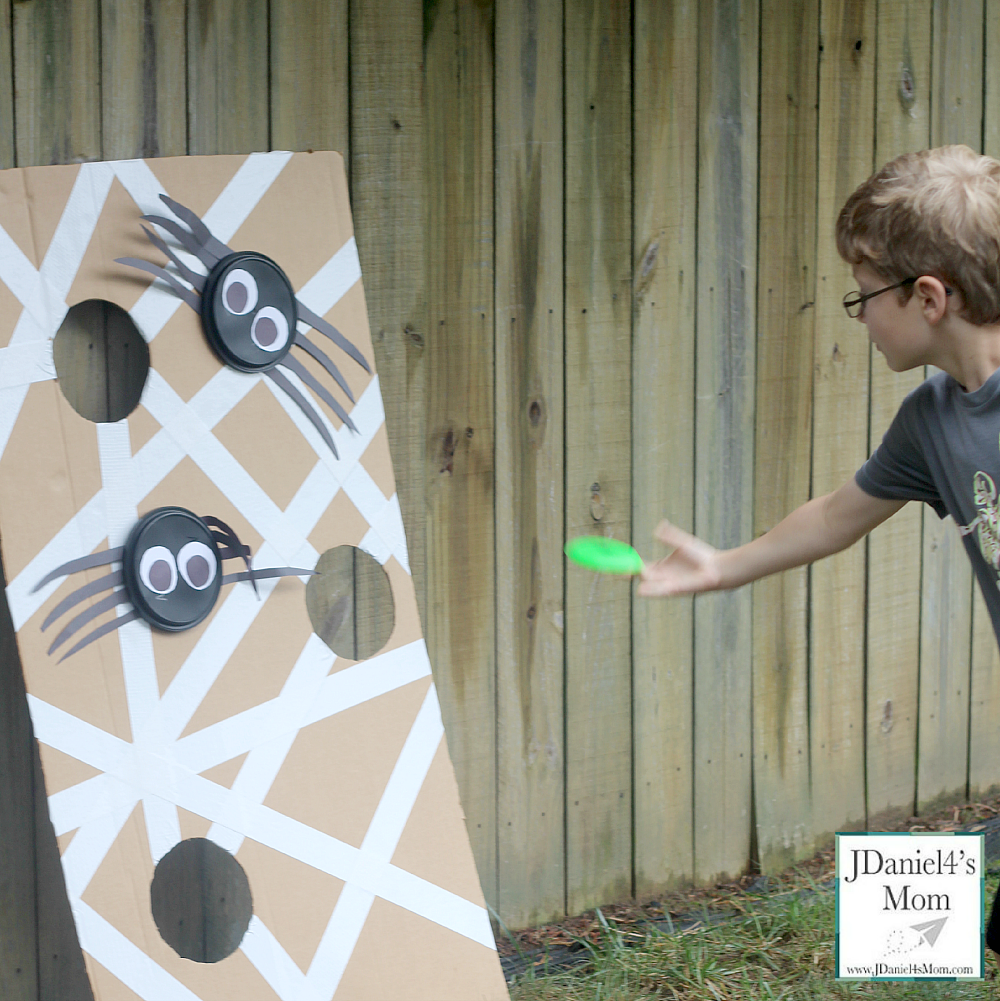 We used small frisbees that had spider stickers placed on them to toss in the holes on the spider game. You could easily toss ping pong balls, bean bags or plastic spiders through the holes if like.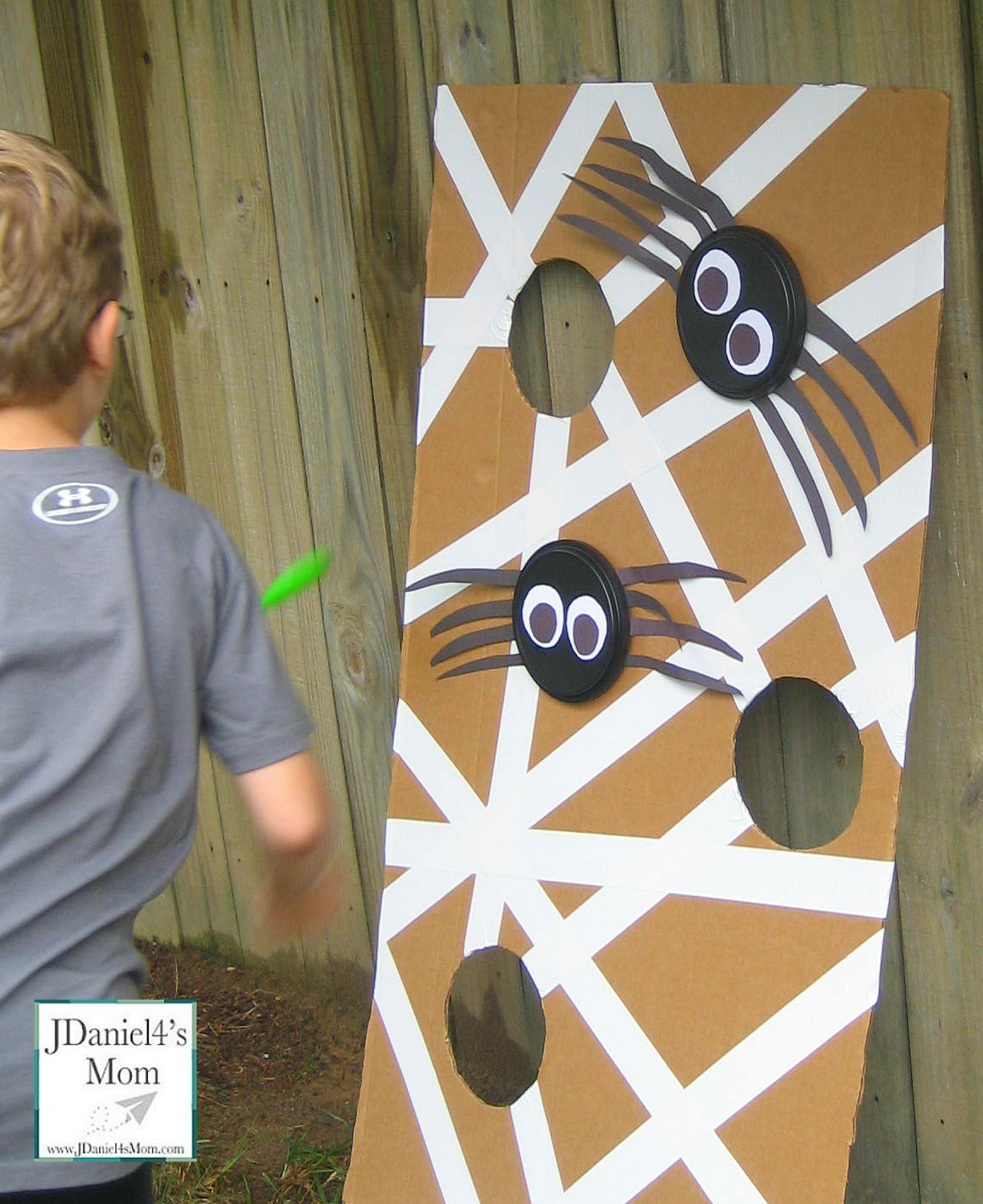 We leaned our game against the back fence. You could easily have it hang from a tree limb in your yard if you don't have fence.
By having the holes at different levels, I noticed the kids had to come up with different ways to toss or fling the frisbees. I loved watching them problem solve.
Here are some other Halloween games I know you will love:

(Visited 2,253 times, 1 visits today)