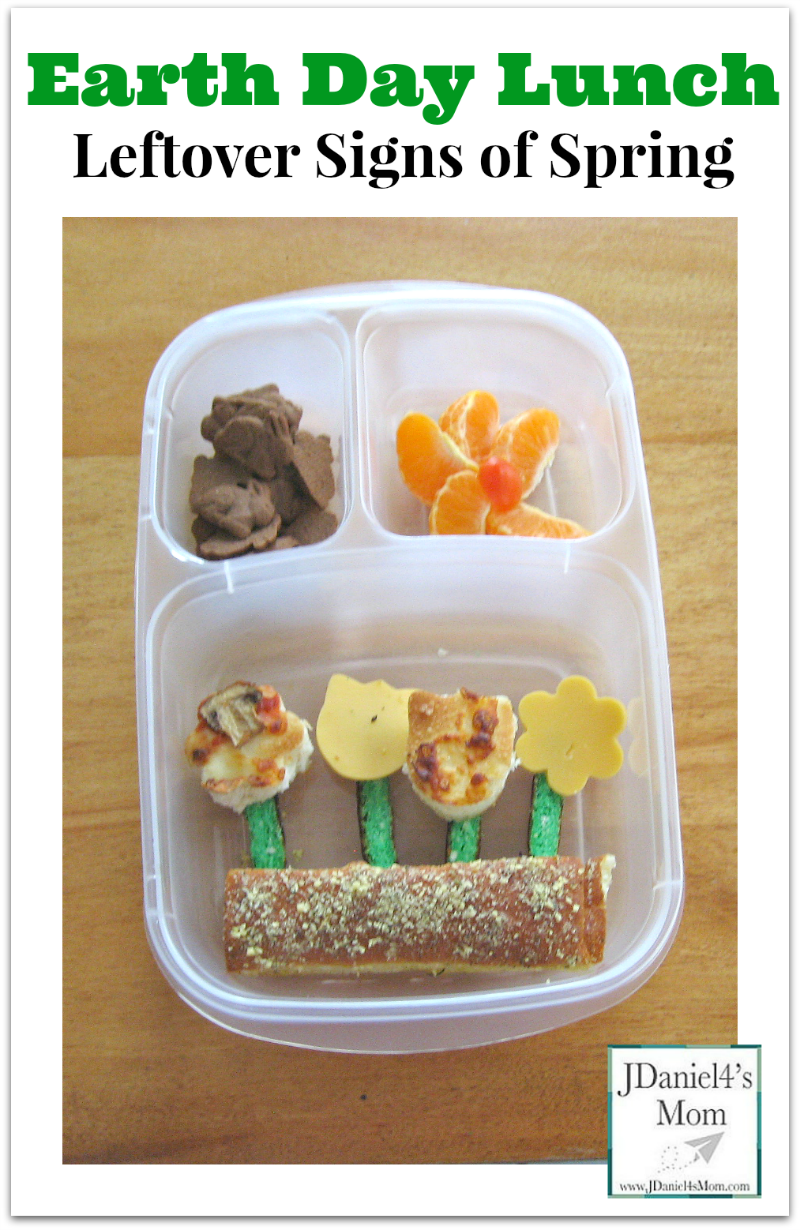 Depending on what we have done in the morning, JDaniel may end up with a big lunch or a small almost snack lunch. For this Earth Day Lunch he ended up with a smaller lunch that features signs of spring created with some of the leftovers in the fridge and cabinets.
The Annies Bunnies are leftover from Easter. The Easter Bunny placed them in JDaniel's Easter basket. Even though he really likes them he hasn't been asking for them for snack or for his lunch time dessert. I decided to put them in his bento box and he ended up inhaling them.
The clementine orange is one of the few left after our Spring Break trip. I brought a bag of them with me to have as snacks. JDaniel and I ate them, but his cousins didn't favor them. That wasn't a problem is was great to bring the remainder of the bag home. I really like them for a mid-day snack and JDaniel loves them at meal time.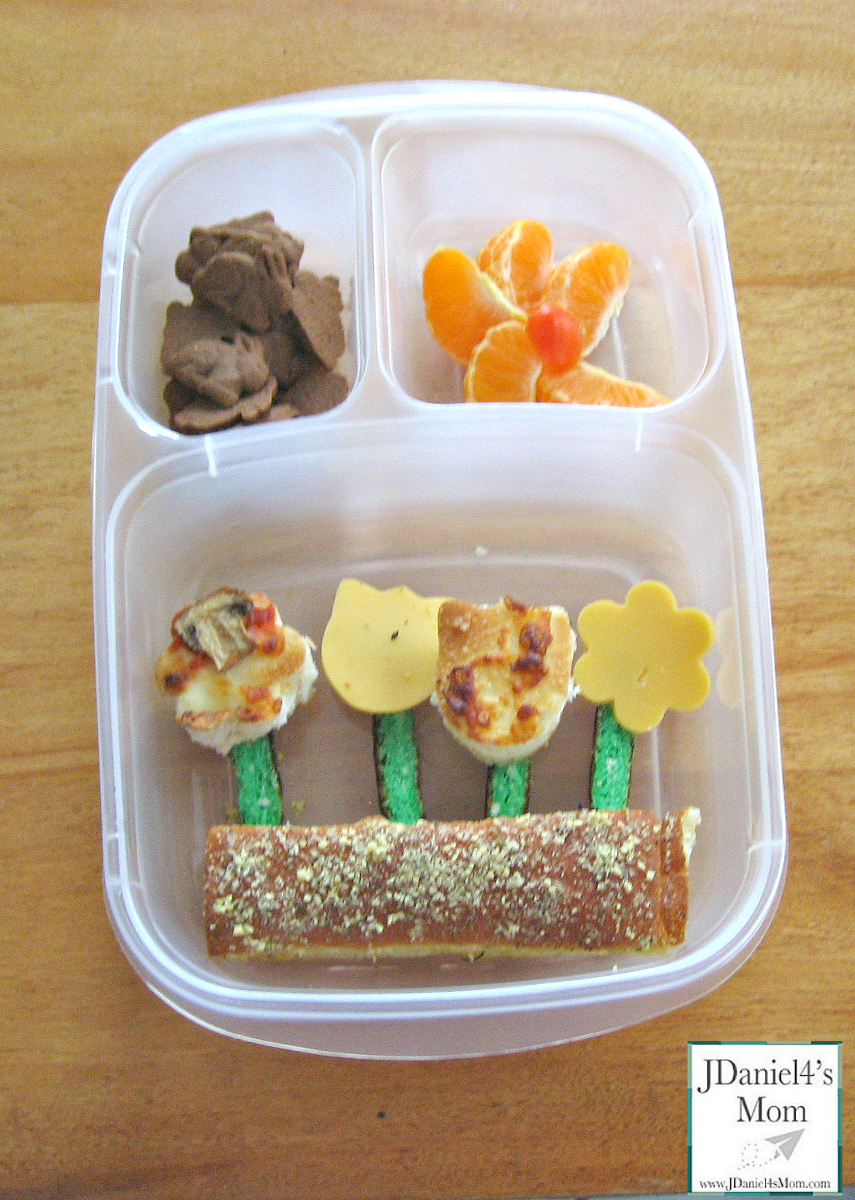 The Earth Day Lunch flower garden is filled with leftovers and a little cheese. (JDaniel thinks every meal needs to have cheese in it.) There was only a tiny bit of pizza leftover in the fridge. I used two different cookie cutter flowers to create delicious flowers with them. The stems of the flowers are from leftover Earth Day pancakes. I made a bunch of blue and green pancakes last week for fun after making the Earth pancake for last week's bento meal. The ground is a bread stick coated in cheese leftover from when we ordered the pizza used for the flowers.
Leftovers make great parts of bento meals. Sometimes there isn't a large serving of a particular food and it can easily be used in a lunch or dinner tin. It is a great way to recycle them.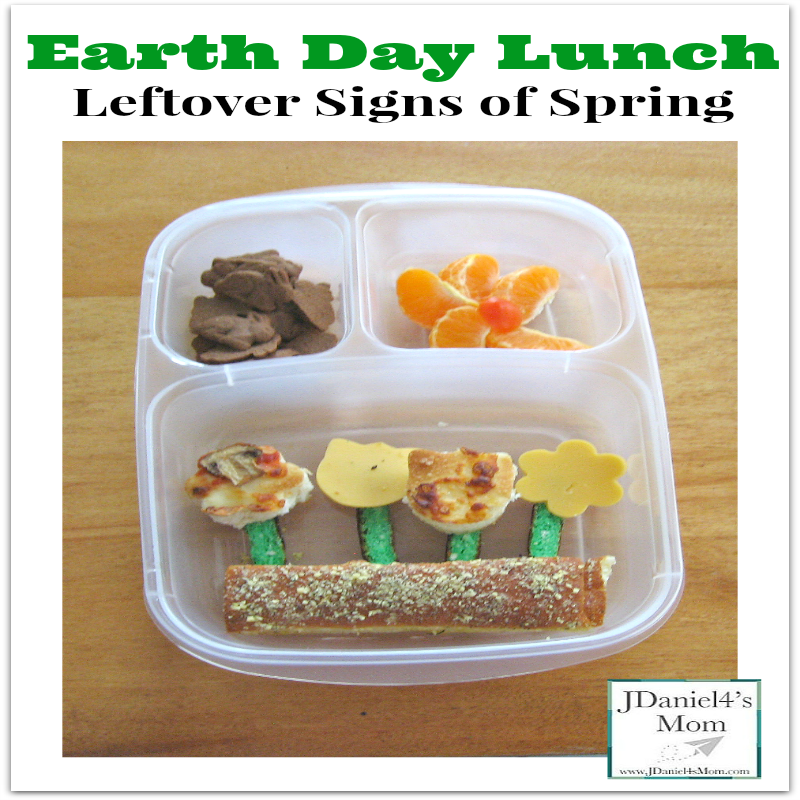 Here are more Earth Day lunch ideas we have enjoyed:
Earth Day for Kids- Earth Day Lunch
Earth Day Lunch for Muffin Tin Monday
What will you be having for your Earth Day lunch?

(Visited 95 times, 1 visits today)