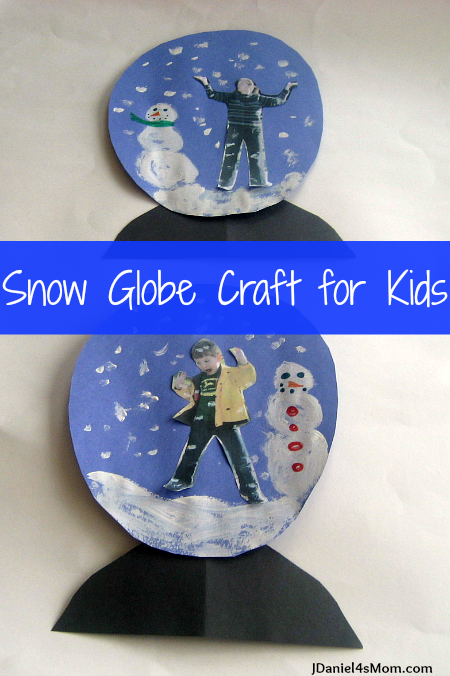 Creating a painted snow globe when you live in place that gets very little snow seemed like a great idea to me. My son just loves snow and snow globes. He loves to turn my mother in law's snow globe over to make the tiny white specks inside start to swirl around and around. Why not create a craft for kids that places them right in a snow globe.
Creating this Craft for Kids
To make our painted snow globes we started by cutting out the outline of a snow globe from black construction paper. I had traced the outline onto the paper with a white crayon before we started cutting. Cutting smoothly is still a challenge for one of us so, this was good practice.
Then we each glued pictures of ourselves into the snow globe. I glued down a picture of me and JDaniel chose a picture of himself. We had both taken several pictures of each other in fun poses and then selected the ones we wanted for this project. Taking the pictures for this project was really fun. You may already have pictures in your files that you could use instead of having to take new pictures. This was actually our favorite part of working on this craft for kids.
When the pictures were glued into place, we started to spatter tiny dots of white paint onto the globe. We tried several different ways of applying the dots. At first, we tried dabbing on the dots. That technique created thick blobs of paint. Then we tried shaking the paint brush gently from side to side. That approach results in light white spatters that weren't really round in shape. Finally, we tried wildly shaking the paint-soaked brush. We found that the spatters remained light in color, but were much closer together on the snow globe. I am sure that there are lots of other ways to apply white paint with a brush, but we stopped with those.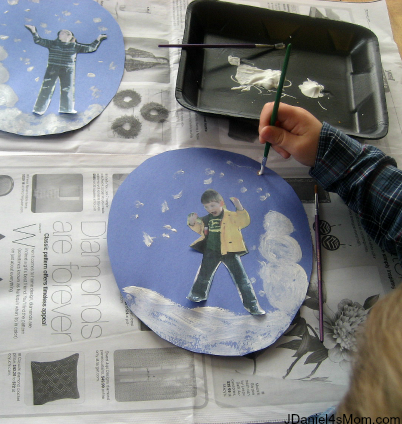 While the paint was drying, we shook a shaker of salt over the snow globe to add a glistening effect to it. The snow globe really didn't end up glistening unless it was in the direct sunlight. It did add a little bit of texture to the painted snow globe and that was fun! If we had added glitter, we would have ended up with a shiny and glittery effect. I didn't have any so we had to do without.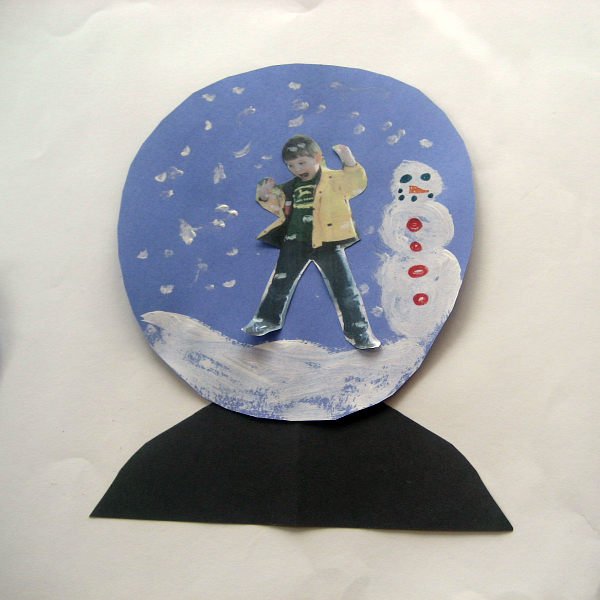 While we can't turn our snow globes over to create a snowfall, our painted snow globes sure are a lot of fun to look at.

(Visited 1,145 times, 1 visits today)