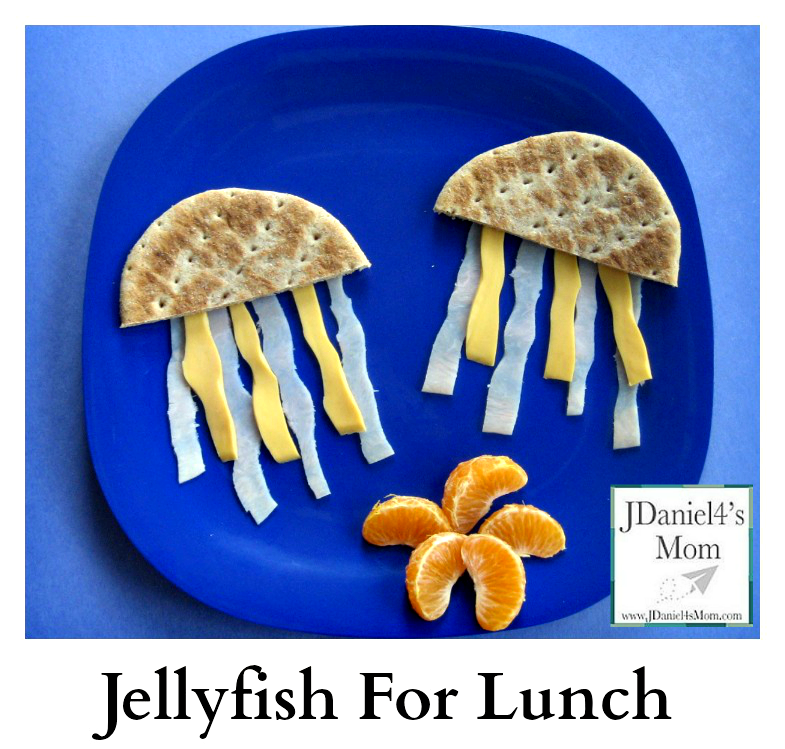 I was driving JDaniel to school a couple of weeks ago and he asked if I would have a special lunch waiting for him when he got home. "Sure, what would you like me to make?" I said. I know he loves jellyfish yet I was surprised when he told me that he wanted a jellyfish lunch. It is such fun to make lunch for kids that fit things they are interested. I had a great time making him a jellyfish lunch!
The foods that could be used to make the meal floated in and out of my head on the ride home.  Finally I decided to just use what we had in the fridge. It didn't take a lot of digging to find the foods I needed.  They are all JDaniel's favorites. I knew they would go over big.
How to Make This Lunch for Kids
A sandwich thin was cut in half to form the umbrella of jelly fish. One sandwich thin made umbrellas for two jellyfish. We used regular sized sandwich thins. You could use mini sandwich thins and have a larger group of jellyfish.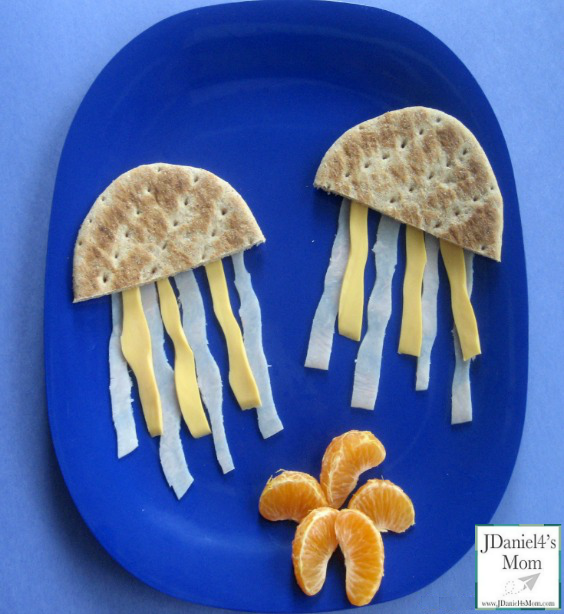 A slice of cheese and a slice of deli turkey were cut into the tentacles. The turkey was thinly sliced and made it a little challenging to cut into strips.
The jellyfish looked lonely on the plate so, I added a clementine starfish to the plate. The starfish I was later told should not have been put on the plate. This type of jellyfish lives below the zone that starfish do in the ocean.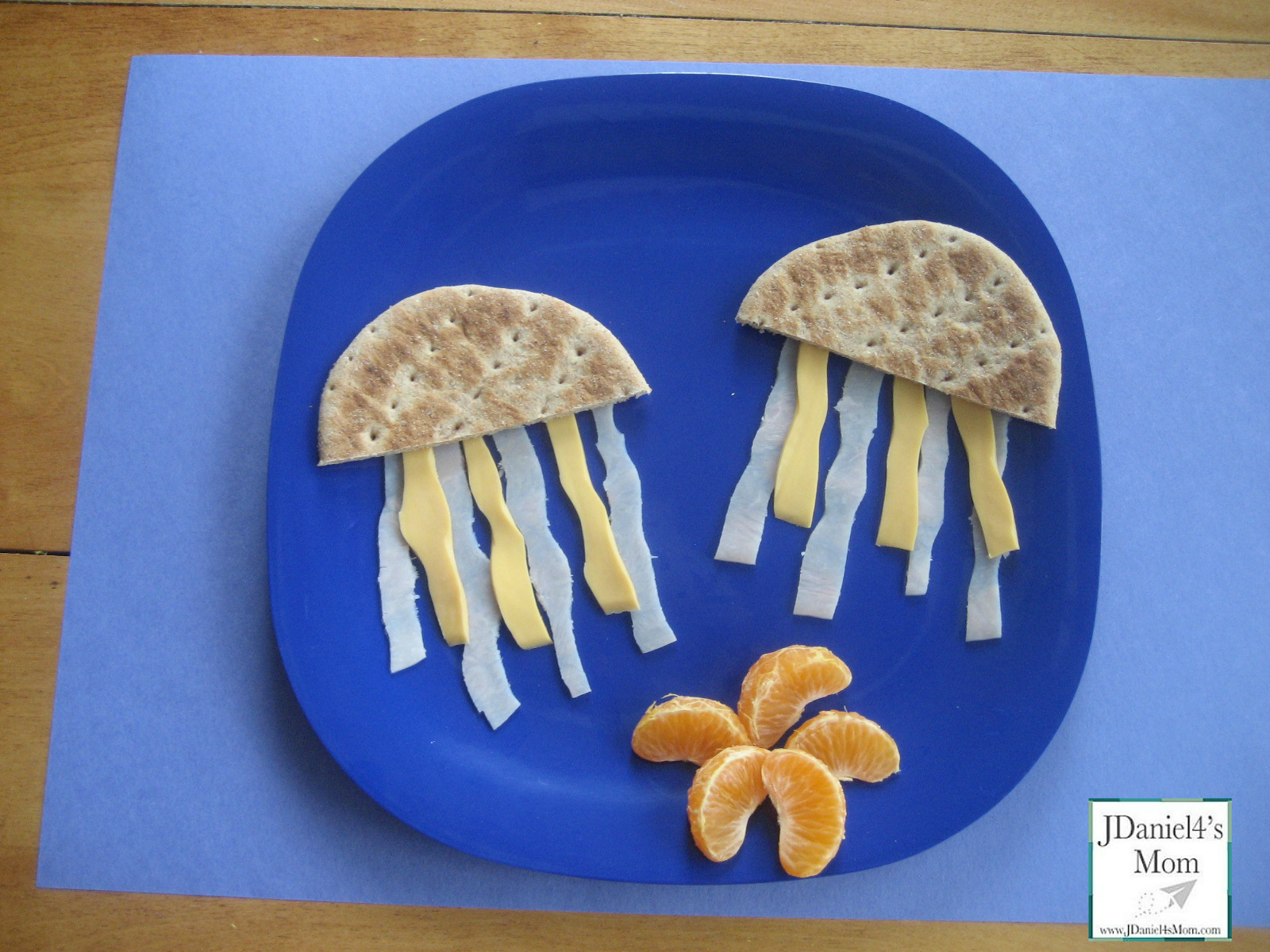 Who knew? I didn't realize that I was making a particular type of jellyfish. I thought I was just making generic jellyfish.
JDaniel did love the lunch and I think that he loved that I made it for him. Oh! and he ate the starfish that didn't belong.
 You will find more lunch like Jellyfish for lunch on my
Serving Lunch
board on Pinterest.
Happy Memorial Day! I hope you and yours are enjoying a wonderful weekend. 

(Visited 3,898 times, 2 visits today)