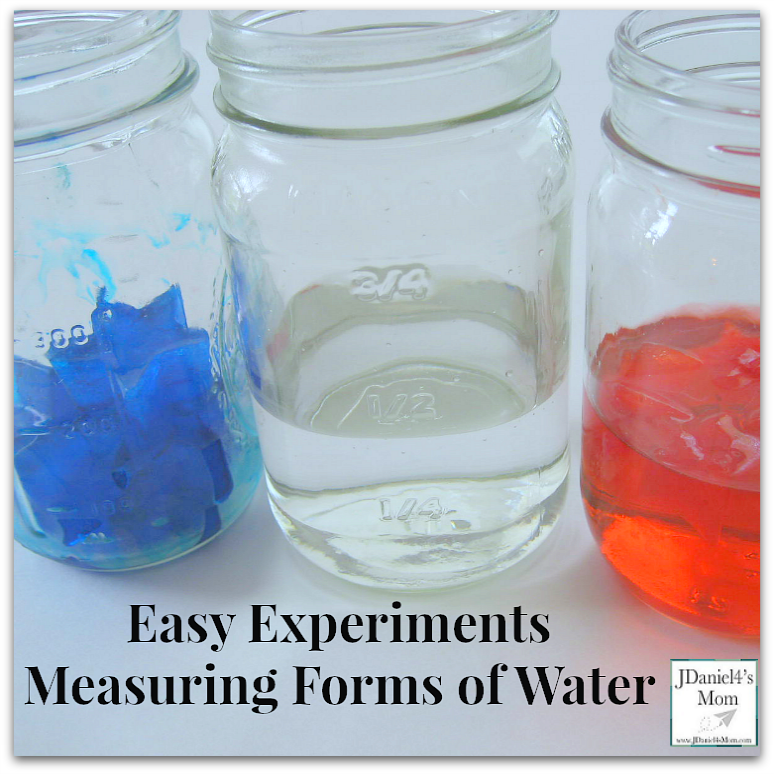 This week  I am sharing water, water everywhere. Easy experiments and explorations with water will be shared here on the blog as well as on Pinterest, Facebook, and Google +. There will even be water related pictures shared on Instagram. I hope you will stop by each of these venues to check out them out. Some of the posts will be the same, but many will be different.
Comparing Water in a Glass
Do all forms of water take up the same amount of space in a container? Will ice create more or less water in a glass? This fun science experiments will look for the answers to these questions.
What do you need for these easy experiments?
3 cups or jars
Ice
Water
Measuring cup ( 2 cups)
Drawing paper
Crayons
Pencil
How do you conduct these easy experiments?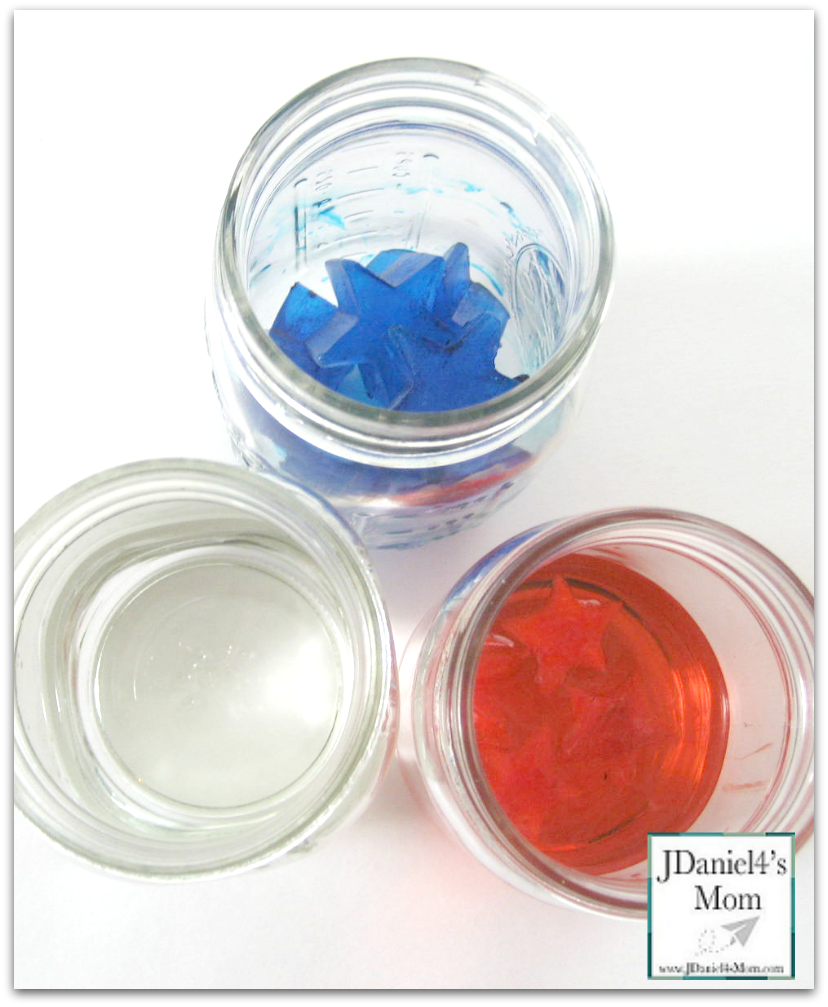 Getting the Cups Ready
You will want to place the cups or jars into a roasting pan or a plastic tub before you fill them if you are doing the experiment inside. If you are doing it outside, you may decide that it isn't necessary.
Cup One
Into the first jar or cup, you will place water. It doesn't matter if it is tap water, bottled water or filtered water. Make sure that you fill it about 1/3 of the way up if you use jars.
Cup Two
The second cup or jar is filled with ice cubes about 1/3 of the way up the container.
Cup Three
The final cup or jar is filled with ice and as much water as you need to get the contents of the glass up to 1/3 full.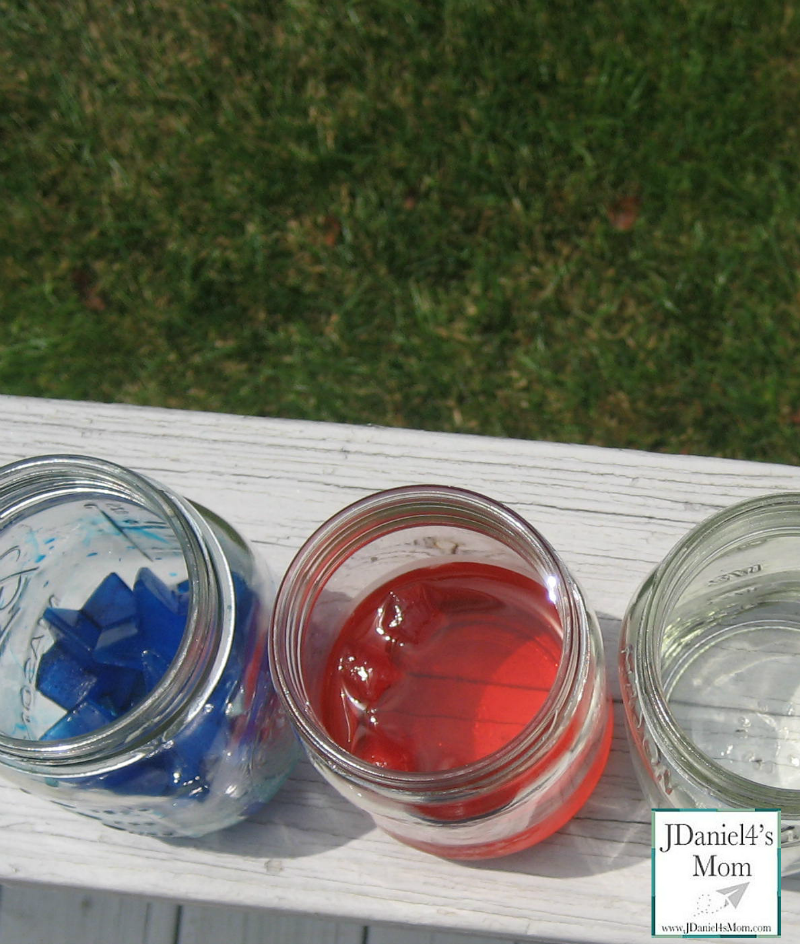 Melting Time

Set the jars or cups in a warm spot. The spot could be inside or outside of your house. The goals are to have the contents of the cups melt so, the warmer the spot the better. On a hot day here in South Carolina that doesn't take very long.
Measuring Time
Slowly and carefully place the contents of each cup into the measuring up. Record the amount of water that was transferred from each plastic cup into the measuring cup paper with a pencil. Then draw the results of these easy experiments with crayon.
If you would prefer to have your children record their results in a notebook or just share them orally that would be fine too.
Which cup do you think will have the most water? Stop by our Facebook to see how this experiment turned out.
Other Easy Experiments with Water
To explore more easy experiments with water please visit my Early Learning Science Pinterest board.
Follow JDaniel4's Mom's board Early Learning- Science Activities on Pinterest.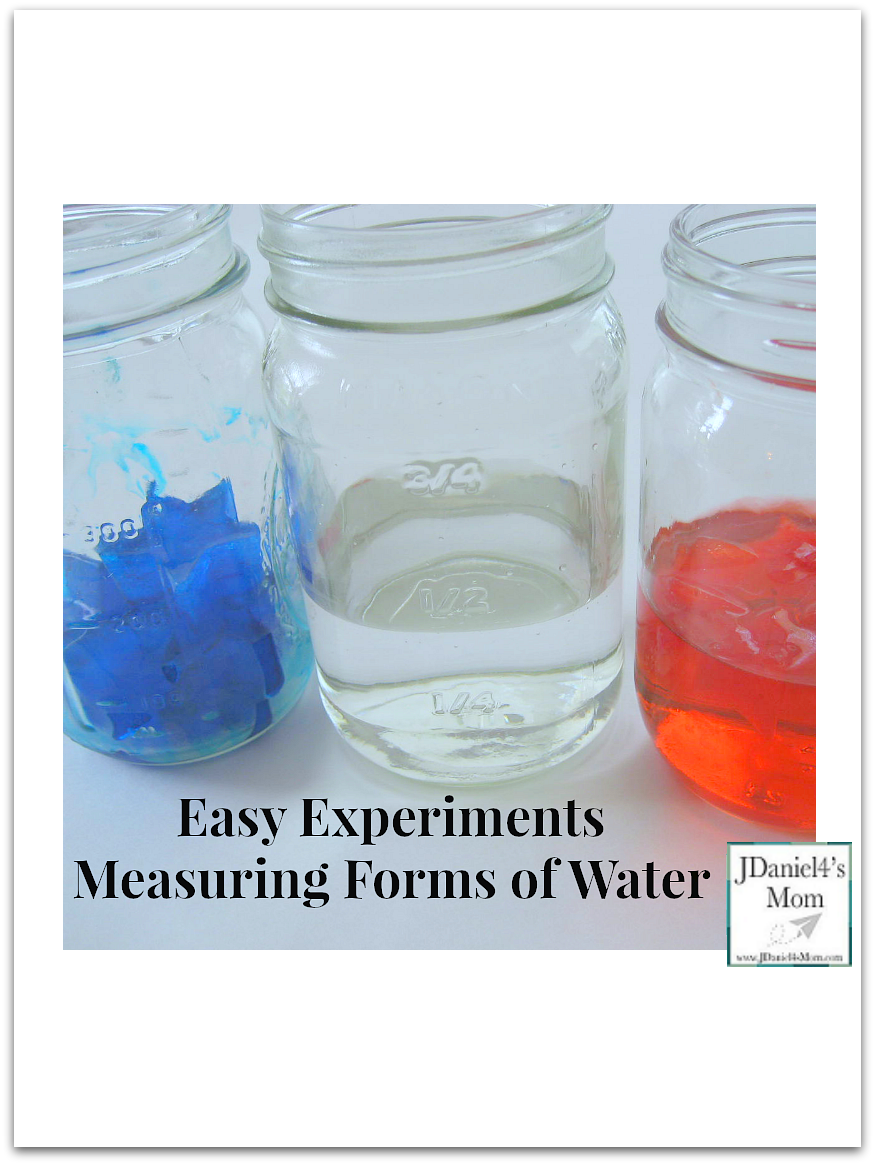 (Visited 958 times, 1 visits today)