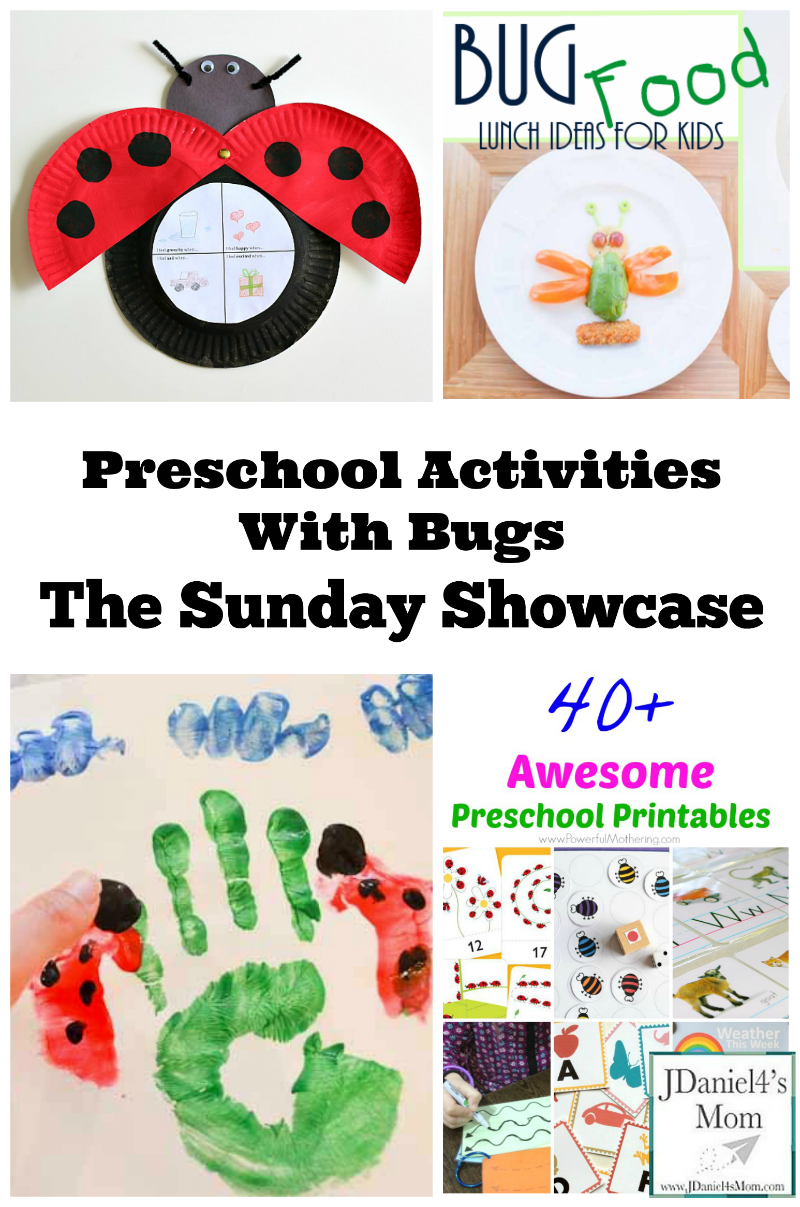 As I scrolled through the amazing collection of activities shared last week on The Sunday Showcase, I noticed that many of them had to do with bugs. My son just loves searching for, learning about, and creating bugs. I decided that I just had to share them with you in this round up. If you have a bug lover at your house, I know they are just going to love them.
Preschool Activities with Bugs
40 Awesome Preschool Printables by Powerful Mothering
Grouchy Ladybug Craft from Buggy and Buddy
The Grouchy Ladybug Hand print from  A Little Pinch of Perfect
Bug Themed Lunches also from A Little Pinch of Perfect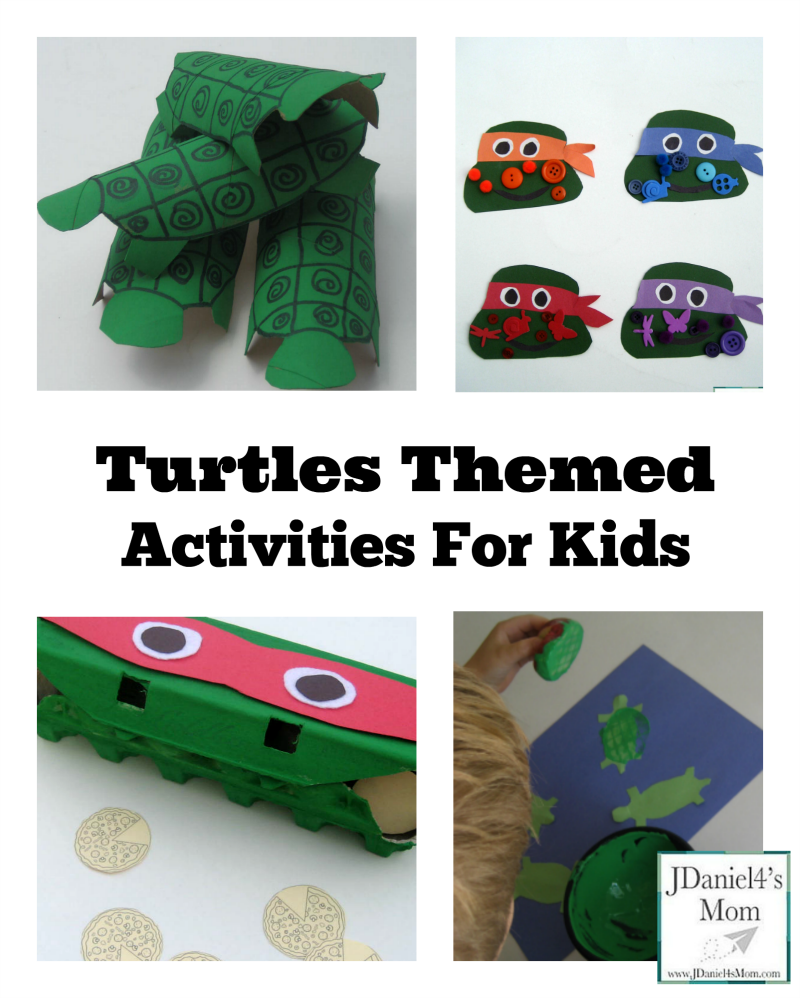 This week I have been featuring a series of posts that feature preschool activities  and kindergarten activities that have to do with turtles. I thought you might enjoy looking them over:
Learning Games for Kids- Teenage Mutant Ninja Turtle
Science Experiment for Kids- Turtle Balancing
Educational Games- Color Sorting Turtles
Kids Crafts- Potato Print Turtles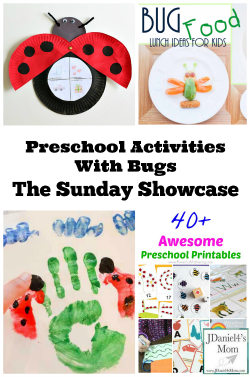 The Sunday Showcase is hosted on the following blogs:
Mom to 2 Posh Lil Divas
Here Come the Girls
Inspiration Laboratories
We each feature different posts that have linked up, so be sure to check everyone out! We'll also be pinning our favorites to our Pinterest board.
If you are here for the first time please read this informational post on Mom to 2 Posh Lil Divas' site  for the full details.  Anything kid friendly and/or child centered is welcome!  You are welcome to share more than one post,  but we don't accept links for giveaways,  shops, or downloads for purchase, etc.  They will be deleted.

(Visited 395 times, 1 visits today)