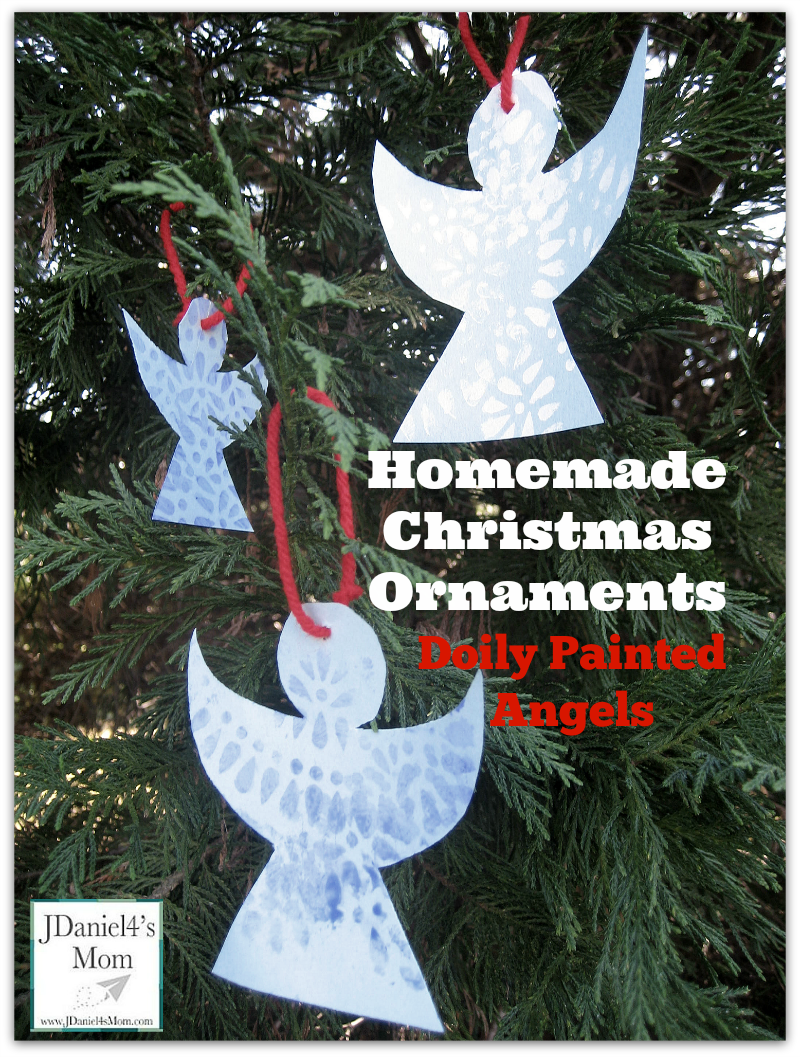 We made branch bracelets last year for our Christmas tree so, when my sister Shell asked us to make angel ornaments I knew we could. The angel ornaments will be used to decorate a Christmas tree and the walls of my mom's room. Her studio apartment in an assisted living home is kind of drab. It really needs to be dressed up.
We are making our  Christmas ornaments and decorating her room early. The end of the window of months my mom was given after being diagnosed with cancer last winter will arrive in December. She may live past it, but we really have know idea.
How to Make the Christmas Ornaments
I decided to create some angel patterns on the computer. We could then cut out the outline and decorate it or trace it onto construction paper. We ended up tracing it onto light blue construction paper. (Here is a copy of the outline if you would like to download it and use it.)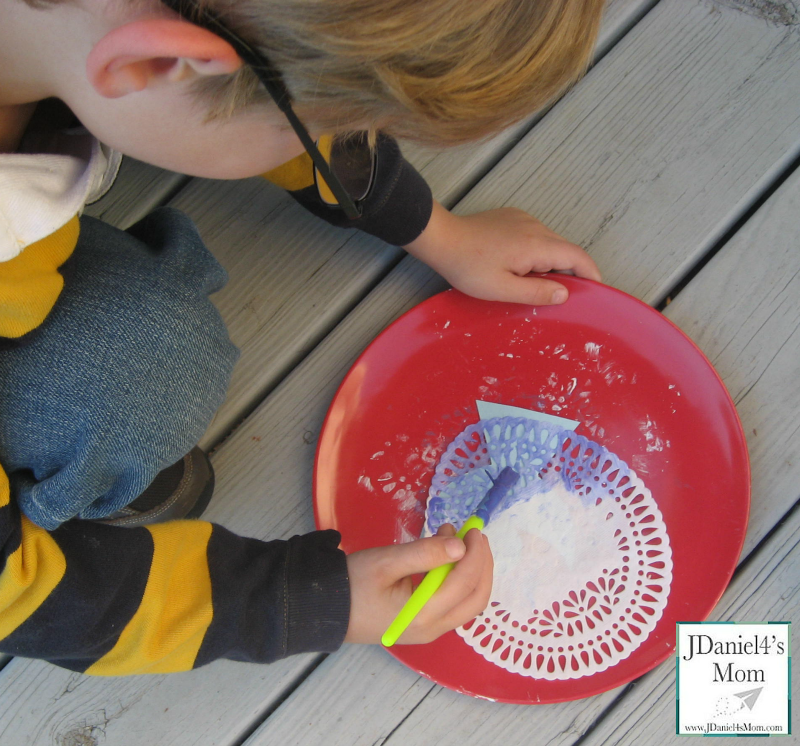 After the angels had one been traced and cut out, we painted them with tempera painted. Angels seem to be light and feathery to me so, we took out some doilies leftover from Easter  and used them as a stencil to created a feather or lacy effect.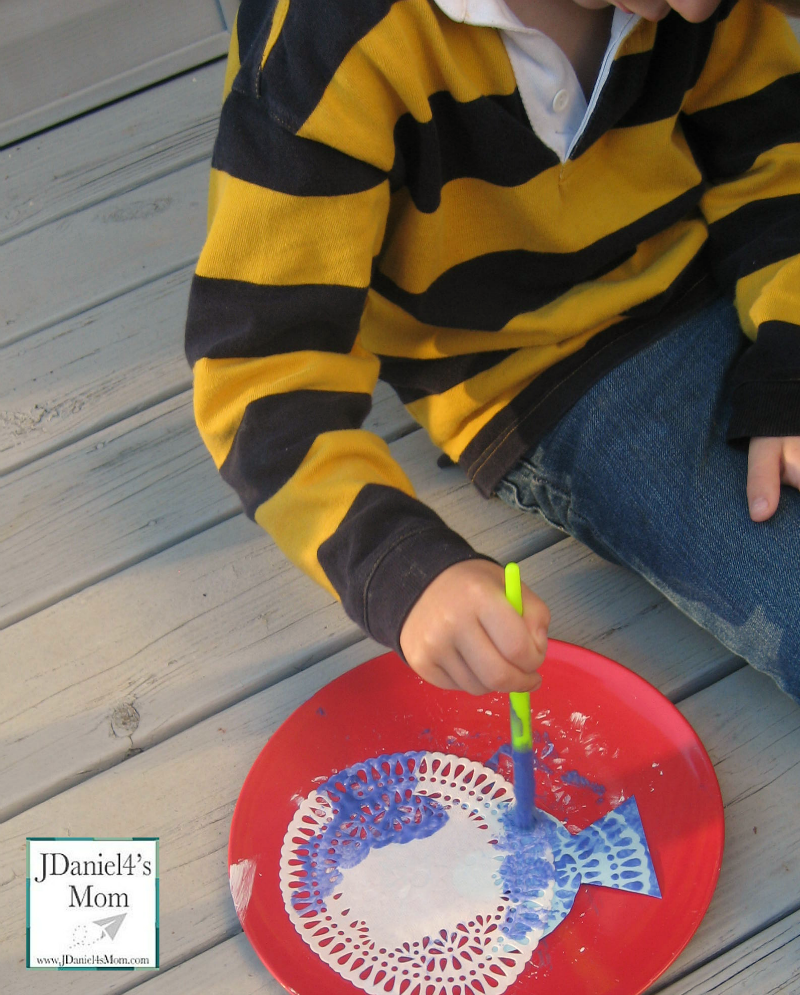 It was really simple to do. We simply place s paper doily over one of the angels at a time. Then we brushed and dabbed the paint over the doily with a sponge brush. The cutout areas of the doily made a really pretty design on the angels.
We used white paint on some of the angels and blue paint on the others. I think both colors ended up looking great. When you try this at home you may want to create angels in two different colors too.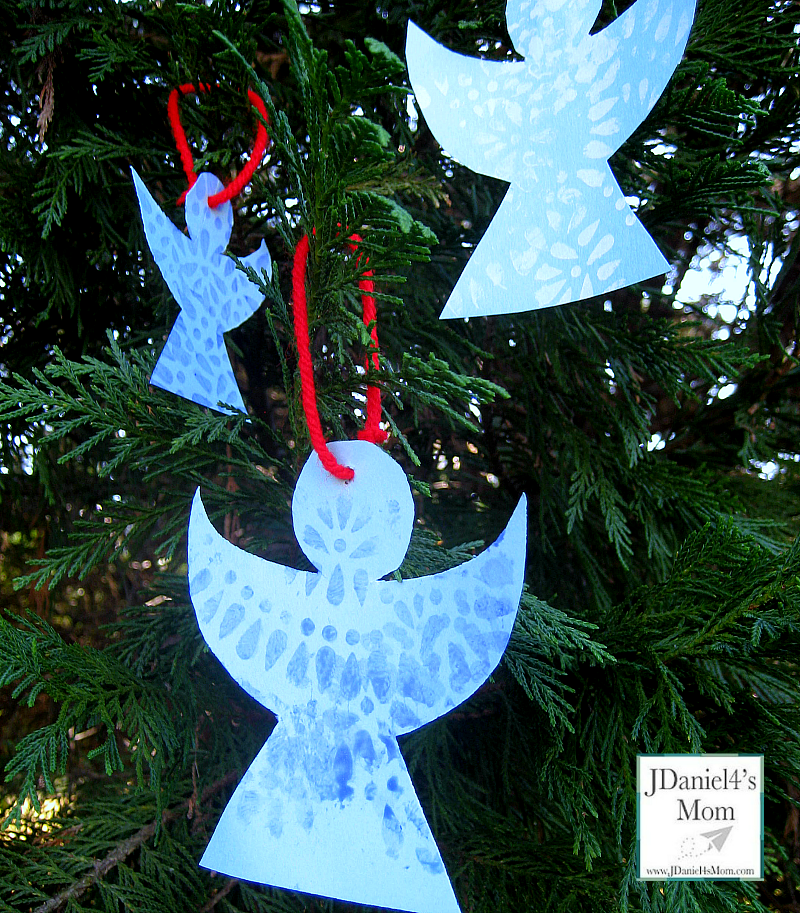 We then had to add a way to hang the angels up. We could have used a hole punch to create a hole in each angel, but the big hole wouldn't look great we decided. Instead we threaded a needle with red yarn and pushed it through the top of each angels head. The red yarn added a contrast in color to white and blue.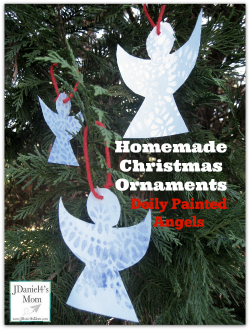 There is something wonderful about having a Christmas ornaments that are homemade on a tree. My mom will have homemade angels made by each of her grandchildren. I bet their are other grandmothers that would enjoy having painted angels on their trees too.
If you end up making angels or you have a favorite  Christmas ornaments you want me to know about, please leave a comment below or on my Facebook page.

(Visited 598 times, 1 visits today)