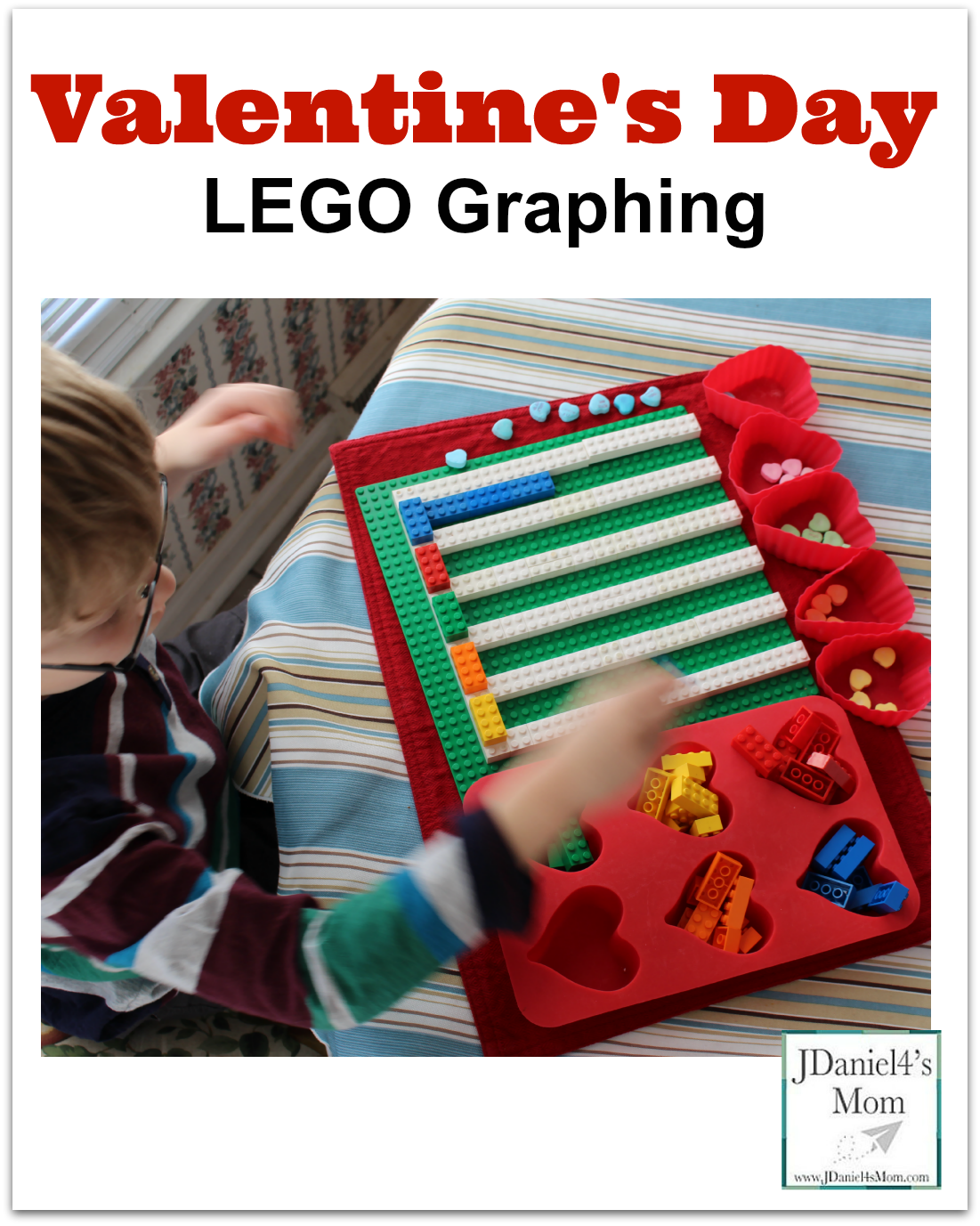 LEGO can be used to build all kinds of things like story characters and science tools. We recently used them to work on an activity I am calling Math is Fun- Valentine's Day LEGO Graphing. My son and I built a graphing base plate using some of the oodles of bricks he has in his room. We were able to use our LEGO graphing base plate to create bar graph and a picture graph that displayed results gathered while counting the candy in a Valentine's treat box.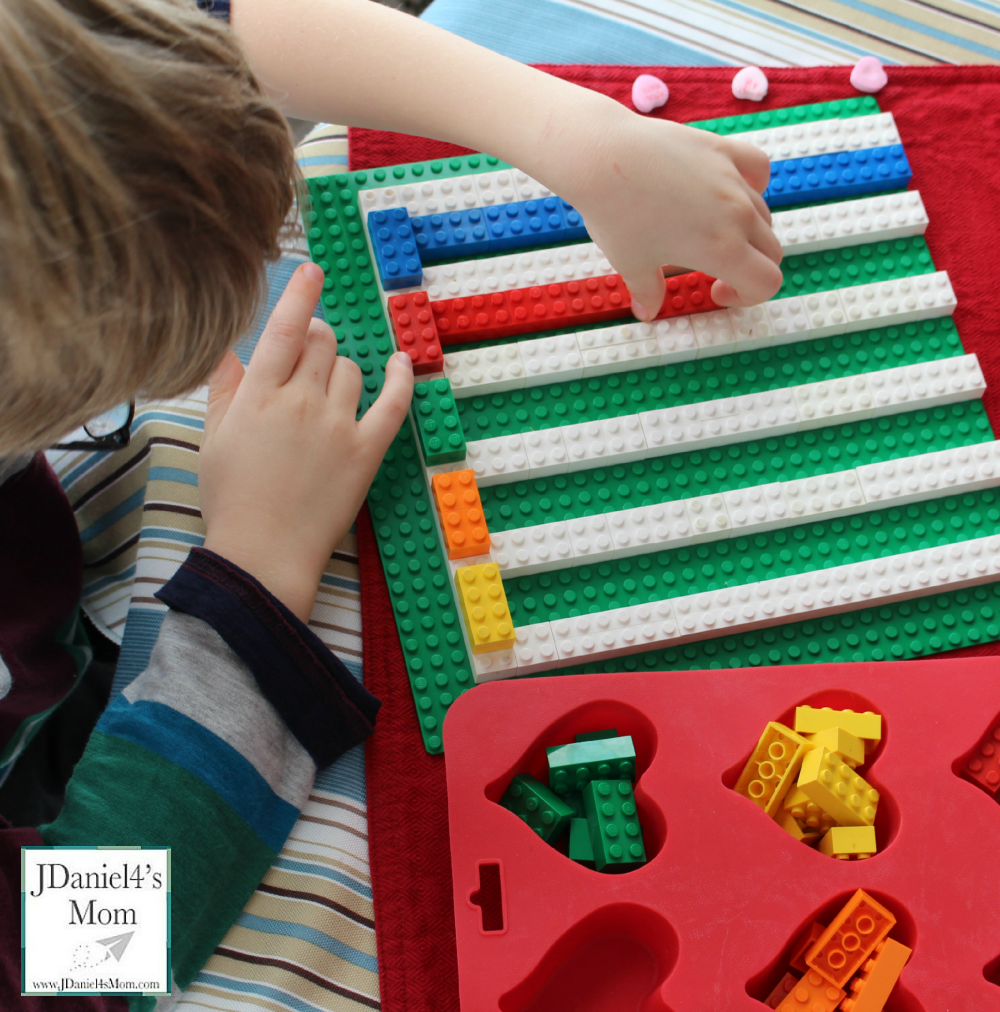 Hints for creating a LEGO graphing space:
If you don't have a lot of long white bricks like 2×8's , you can uses maller bricks
We created wide columns. It made it easy to add the bricks to their column on the graph and to remove them.
We used a 10×10 base plate to create our graph. If you have one larger that would be great, but we found this size base plate worked really well.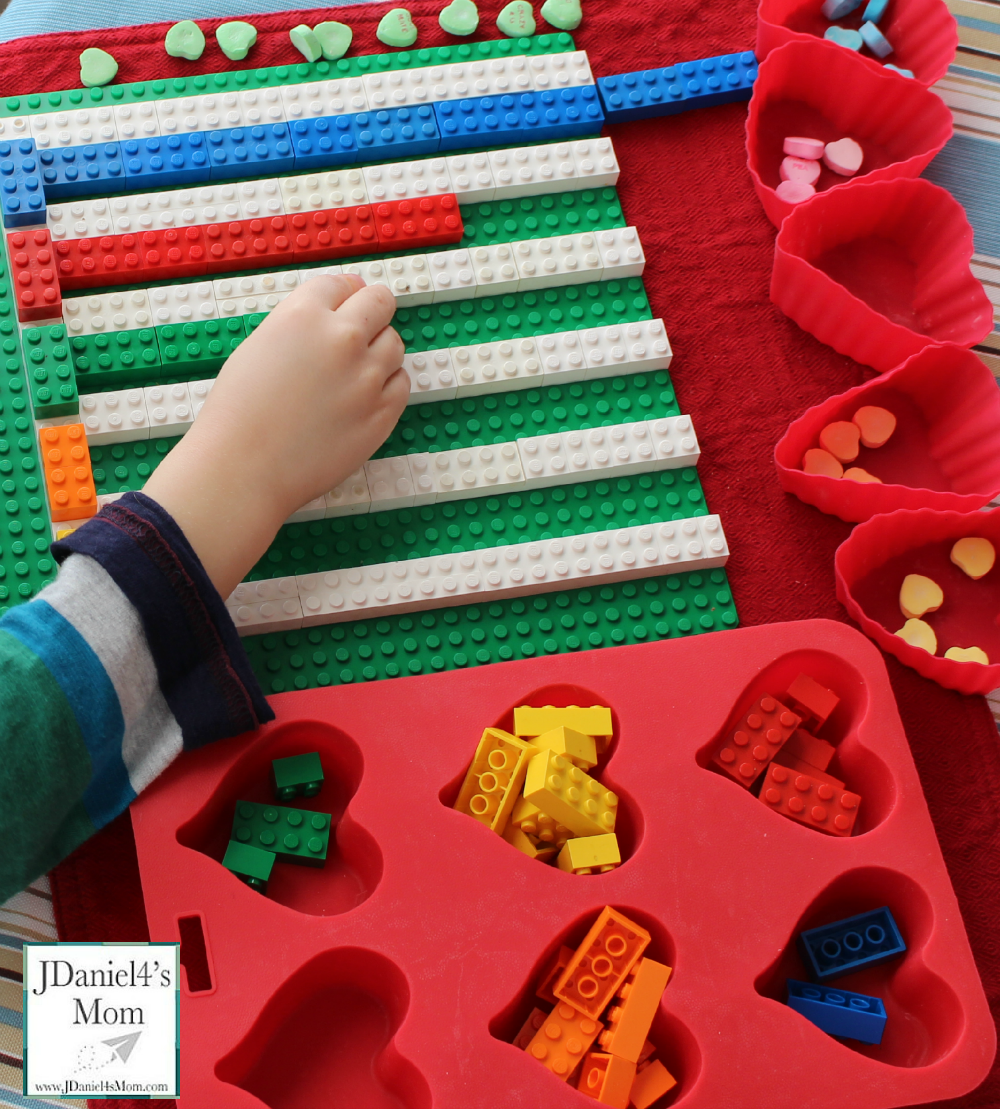 The links below are affiliate links.
The candy from the box was sorted by color and placed into heart shaped silicone muffin cups . You could just place them in a pile beside the graph if you like. We sorted them so we could then count them. I wanted to make sure we would have enough of each of the colors of candy in bricks.
Before we started graphing we gathered bricks that sort of matched the colors of the candy in the box. The bricks were placed in a Valentine's Day  heart shaped muffin tin. My son suggested that we place a colored brick in each of the colors at the bottom of each of the columns so, we would know what column to put each color in. I thought that was a great idea! We could not find  enough 4×2 for each color so we combined smaller bricks together to equal a 4×2.)
Starting To Graph
With everything organized we were ready to start our math is fun graphing activity. We started  by displaying the bricks for each color to create a bar graph. Each candy color was recounted as we went. You may decide to add a step to this activity. We did not record the number of each color of hearts that we had on a chart before you start.Thus we had to recount the candies.
We found that there were so many green and blue candies that we have to continue bar graph off the edge of the base plate. It actually looked kind of cool!
Then we created a picture graph using the candy hearts. We talked about how the hearts would need to be stacked the same way in each column to clearly display the data. Actually they really could be displayed anyway your kids want them to be.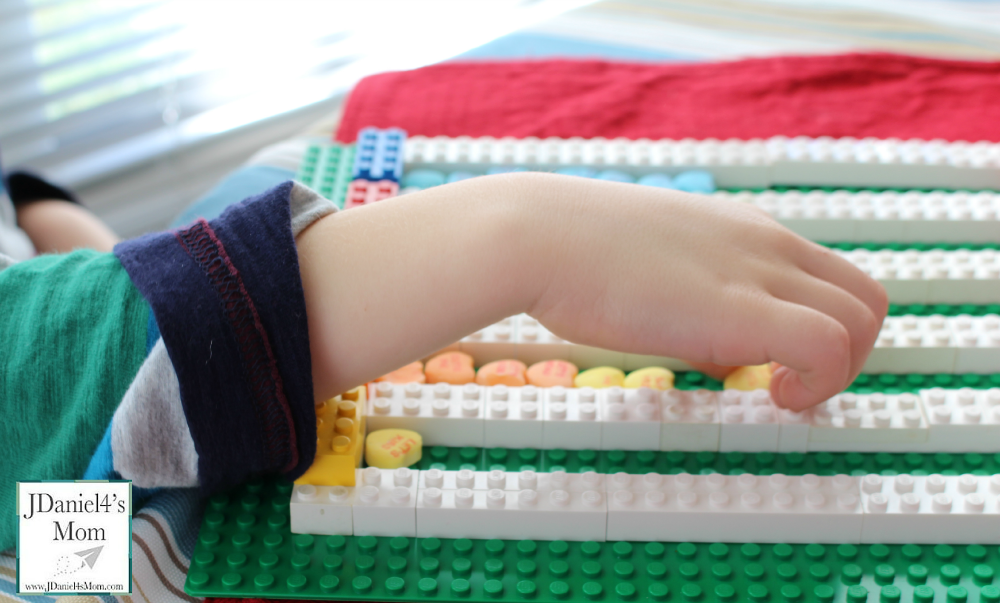 Once we had finished the display we talked over the answers to the following questions.
Which column has more?
Which column has less?
Which columns could be combined to come up with as many candies as the column with the most?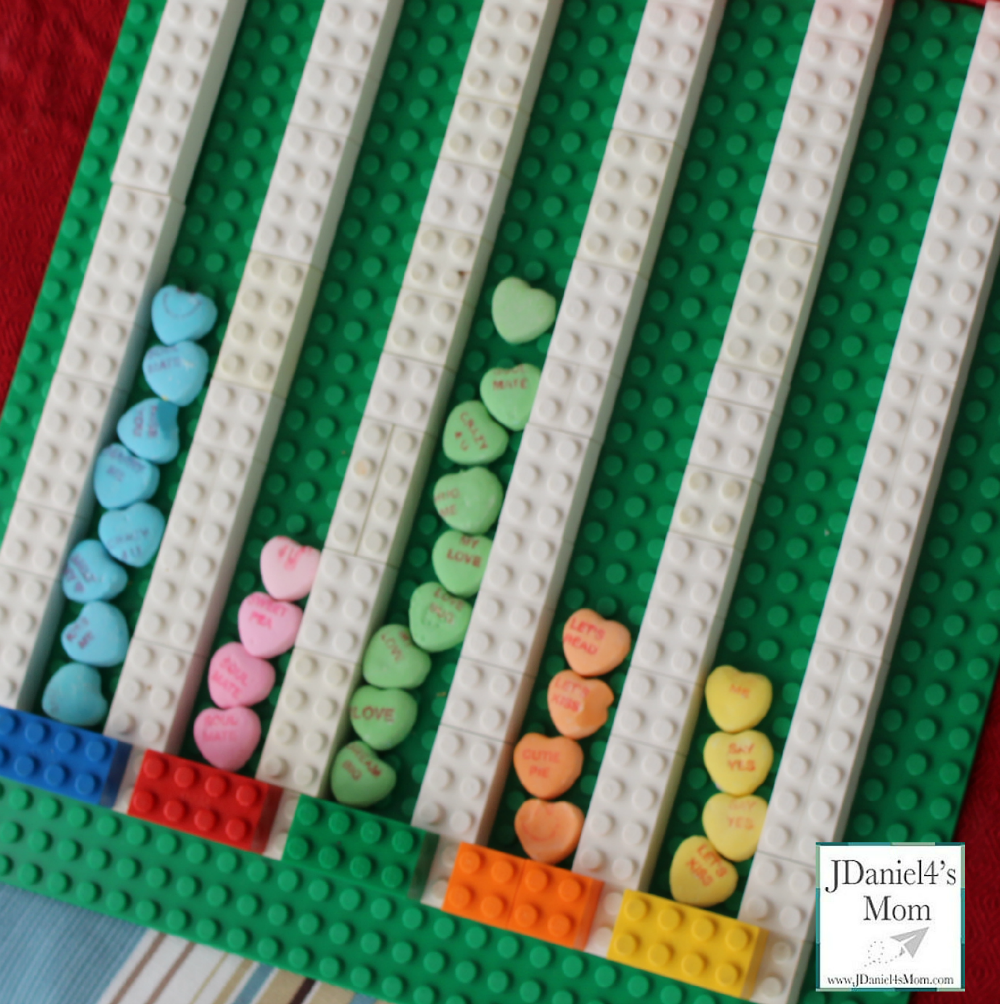 Here are some more math is fun activities:
Printable Math Fact Fortune Teller
Here are some more LEGO learning activities:
How long will your boat float?
Over in the Meadow LEGO Creations and Book
LEGO Count and Move ( Free Printable)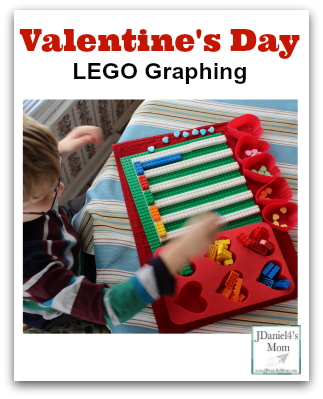 If you try this Math is Fun-LEGO Valentine's Graphing activity, please leave me a comment below telling me about it  or share a picture of it on my Facebook page.

(Visited 1,727 times, 1 visits today)