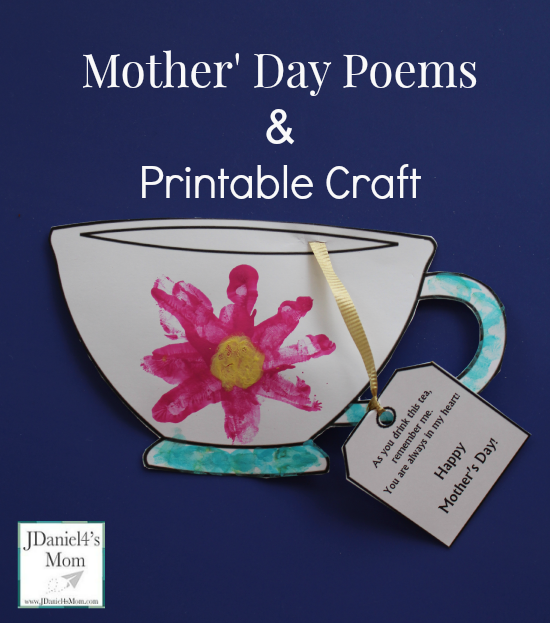 My son and I have done a number of projects for his grandmothers for Mother's Day. We have taken pictures on my son making a heart shape over his heart to put on homemade Mother's Day cards. Another year we made three different kinds of paper flowers for a Mother's Day bouquet. When my son was really little he created a fingerprint border around one of my favorite Mother's Day poems. One of my favorite Mother's Day creations was a Mother's Day herb garden that featured plants whose first letter spelled out MOM. This year we explored Mother's Day poems and selected a short poem about tea.
Why tea? I have seen several Mother's Day crafts that feature a teacup or teapot along with a poem about mom and tea. This year I wanted a create a homemade gift for my mother in-law that could be sent in the mail. A teacup craft and some wonderful teabags seemed like a wonderful idea.
When the craft was just in its planning stages, I decided to create Mother's Day teacup printable that you could use with your kids too. The printable would be something you could have your children decorate anyway you wanted to. When it displayed an amazingly special design, the two craft pieces could be cut out and put together.
That is just what I ended up with. The printable has a blank tea cup and a teabag tag on it. The teabag tag displays what may be one of the shortest Mother's Day poems around.  I know there are other Mother's Day poems about tea (I have listed a number of them at the end of this post.) The one I picked talks about the heart. It tugged at my heartstrings.
Creating a Craft for the Mother's Day Poem
Fingerprints are special and unique.  Creating a fun brightly color fingerprints for the teacup seemed like a great idea. As you can see the fingerprint flower has some wide and deeply color petals and some faint ones. Paint was brushed onto a pointer finger and then pressed in a circular fashion to crate a flower.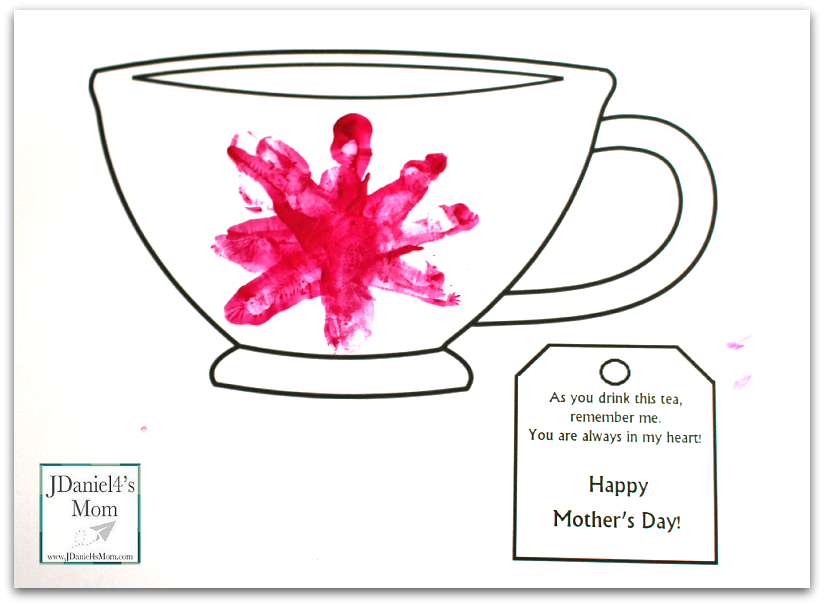 When the flower petals were dry, yellow paint was placed on a finger tip to create the flower's center. We also added blue fingerprints around the base of the cup and on its handle.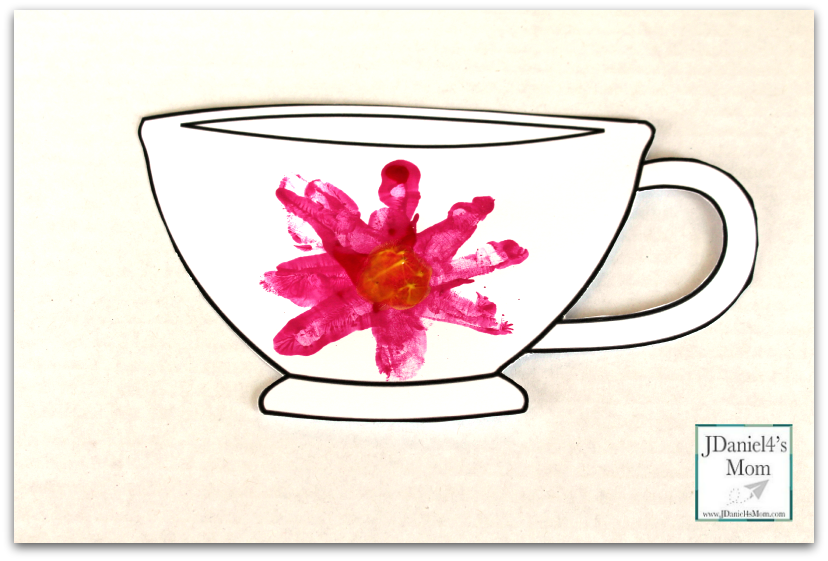 A small hole was place in the teabag tag and the opening of the cup. One end of a  piece of gold ribbon was placed through both holes. The end going through the teabag tag was tie closed. The end of the ribbon that went through the cup was taped down at the same time a small pocket was tapes to the back of the teacup.
A bag of tea was slipped into the pocket on the back of the teacup. The bag doesn't have a label sharing what type of tea it is. It doesn't have to. We will be sending my mother in-law the remaining bags in their box with this gift. If you are creating this at school, you may want to have your children write what type of tea it is on the pocket.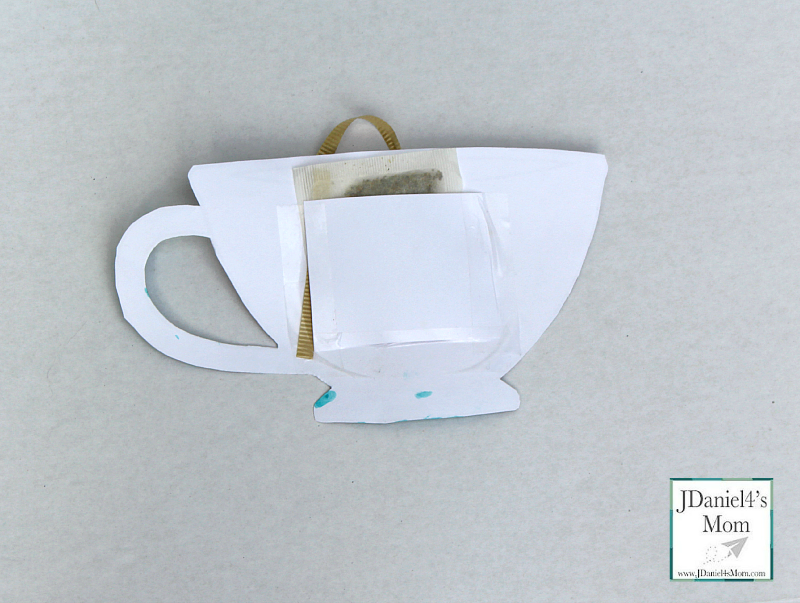 Mother's Day Poems I Like

The poems below are Mother's Day poems I like. They probably would not go well with this craft, but I thought you would enjoy reading them. You can probably come up with wonderful crafts to go with them.
Mommy and Me
Best friends forever mom and me
picking flowers and climbing trees.
a shoulder to cry on, secrets to share
Warm hearts and hands that really care.
~Author Unknown~
I Said a Mother's Prayer for You
I said a Mother's Day prayer for you
to thank the Lord above
for blessing me with a lifetime
of your tenderhearted love.
I thanked God for the caring
you've shown me through the years,
for the closeness we've enjoyed
in time of laughter and of tears.
And so, I thank you from the heart
for all you've done for me
and I bless the Lord for giving me
the best mother there could be!
~Author Unknown~
M – O – T – H – E – R
Author: Howard Johnson
"M" is for the million things she gave me,
"O" means only that she's growing old,
"T" is for the tears she shed to save me,
"H" is for her heart of purest gold;
"E" is for her eyes, with love-light shining,
"R" means right, and right she'll always be,
Put them all together, they spell "MOTHER," A word that means the world to me
Mother's Day Poems About Tea
Here are some of the other Mother's Day Poems about tea that I found:
Relaxing Tea
I'll try my best in every way,
Then open up this gift from me,
Relax and have a cup of tea!
A Cup of Tea
A cup of tea to say thank you
For all the things you've done
And wishes that the day will bring
You happiness and fun.
Happy Mother's  Day.
Me and Tea
I'm not always just perfect,
Even though I try.
Sometimes when I'm not so great,
You give a little sigh!
On days like that I wish
I could give you cause to smile
And have you put your feet up,
To rest a little while.
So the next time you're tired,
And it's because of me,
Please sit down and relax a while,
And have a cup of tea!
Gift of Tea
Here's a gift for Mother's Day:
With this gift, I'm trying to say
Thanks for all you do for me,
Relax and have a cup of tea!
YOU DESERVE IT!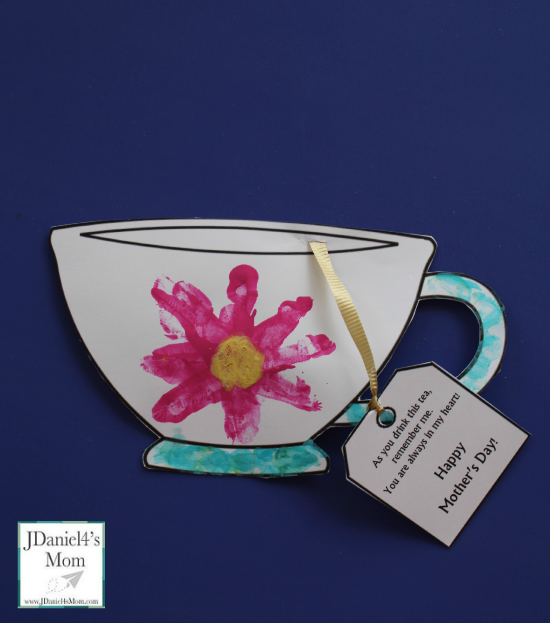 You will find more Mother's Day ideas on my Mother's Day Pinterest board. I hope you will stop by and check them out.

(Visited 25,247 times, 21 visits today)