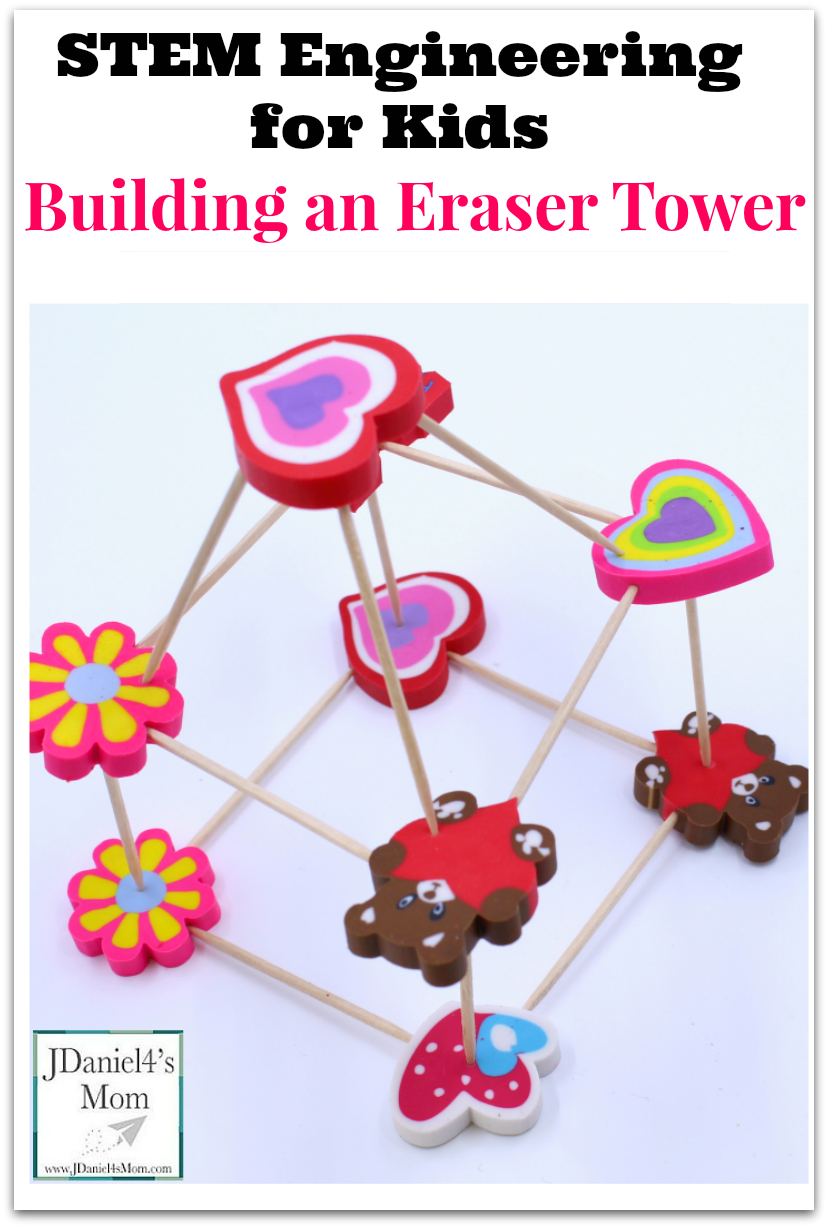 Are you looking for a fun Valentine's Day engineering challenge? I have just the one for you. It uses materials that are reasonably priced. We concentrated on building a tower with our materials. You could easily create an engineering  for kids challenge that focused on bridge building or creating 3-D shapes.
All you need for this Valentine's Day engineering challenge are toothpicks and Valentine's Day themed erasers.  (We found packages of 12 erasers for a dollar at Dollar Tree.)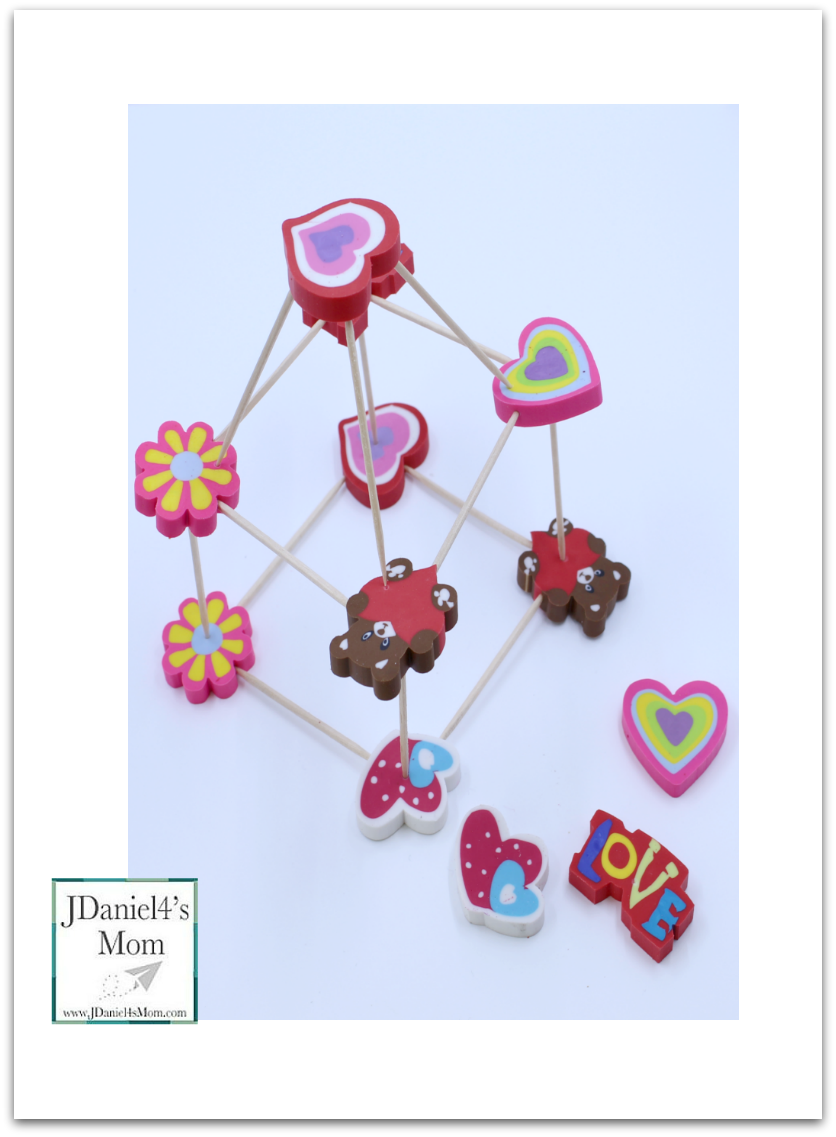 Before we started building our tower we created small holes in the tops and sides of the erasers. Having the holes already in place really helped us when we were ready to build. The holes on the sides of the erasers did not go all the way through them. The holes on the top did go through to the bottom. We later added more holes where we discovered we needed them.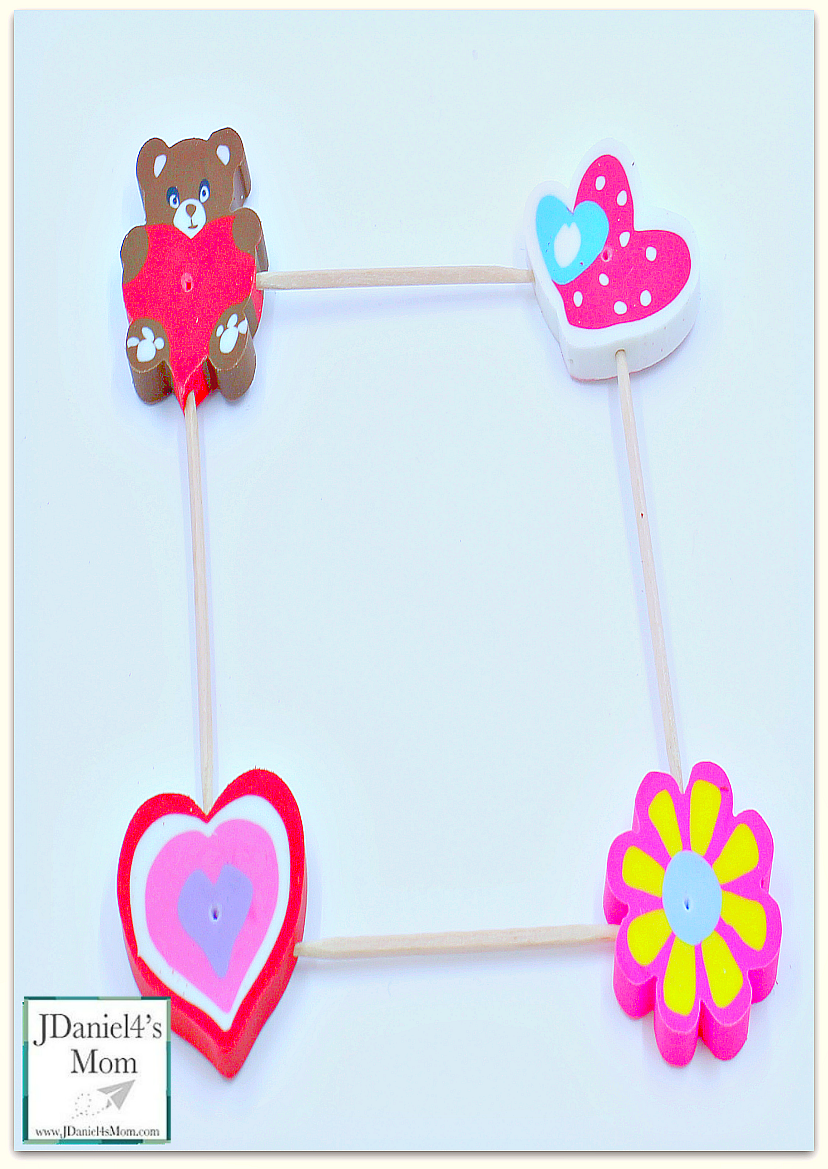 We started by talking about building a strong foundation. It was decided that we would place tooth picks going from the side of one shape to another. We could have added them going diagonally, but we decided that the tower would be stable enough.
Then we created a second square on the table with toothpicks and erasers. When it was assembled, we added toothpicks on the top of the erasers in that square.
The second square was held upside down over the first square. The vertical toothpicks were than placed into the holes in the center of the bottom square.
When that was done, we had created a cube!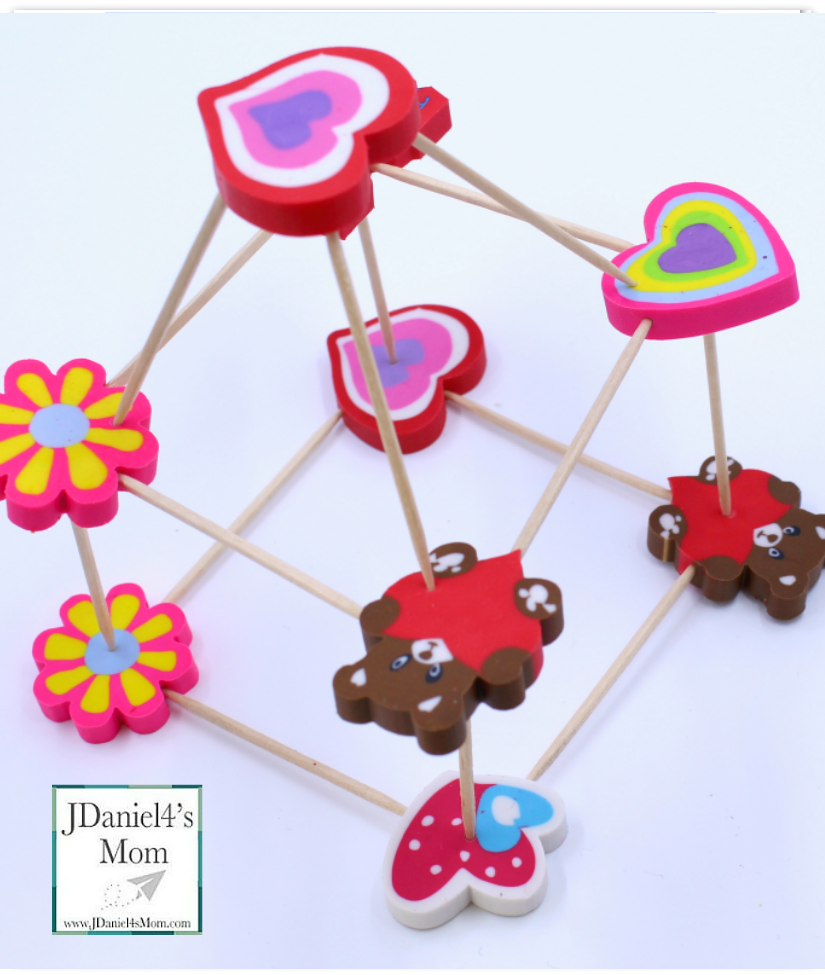 On top of the cube we added the roof of the tower. Just as we did with the second square we placed the tooth picks in the eraser that would be the pinnacle of the building.  That eraser section was than turned upside down. The tooth picks were then attached to the second square.
More STEM Engineering for Kids Activities
LEGO Groundhog Shadow Experiment
Snowflake Patterns with Blocks
STEM Engineering Bridge Building
You can find even more STEM engineering and science activities on my Early Learning Science board on Pinterest.

(Visited 362 times, 1 visits today)