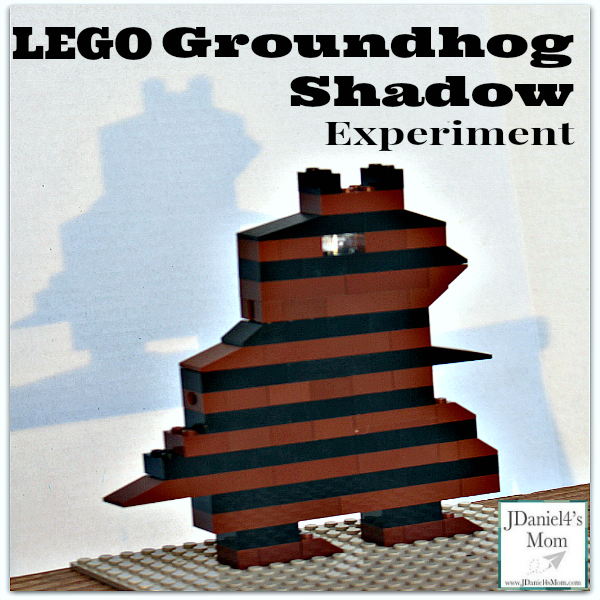 We look forward to viewing a groundhog shadow on February 2nd. Some of us hope that he will see his shadow. While others hope there will not be a ground hog shadow observed. Why not try to create your own  LEGO groundhog and explore the various ways to create a groundhog shadow. This would be a a wonderful STEAM experiment!
Making a LEGO Groundhog
If you don't have an actual groundhog, you can make one. We made one with LEGO. There weren't enough brown bricks in our LEGO collection to make the groundhog all brown. We decided to use some black brick along with the brown ones. I hope the black stripes don't keep you from seeing that our creation is supposed to be a ground hog.
Here are the bricks we used to create our ground hog:
brown 1×2   (6)
black 1×2   (7)
brown 2×2  (17)
black 2×2   (9)
brown 4×2    (8)
black 3×2  (4)
brown 6×2  (3)
black 4×2   (5)
 black  6×2  (3)
brown short  ramp with two bumps  (4)
black short ramp with two bumps  (2)

black long ramp with two bumps (2)                             

brown medium sized ramp with two bumps (2)
brown short ramp with bumps on the bottom (2)
clear round brick (1)
large base plate (1)
Groundhog Shadow Experiments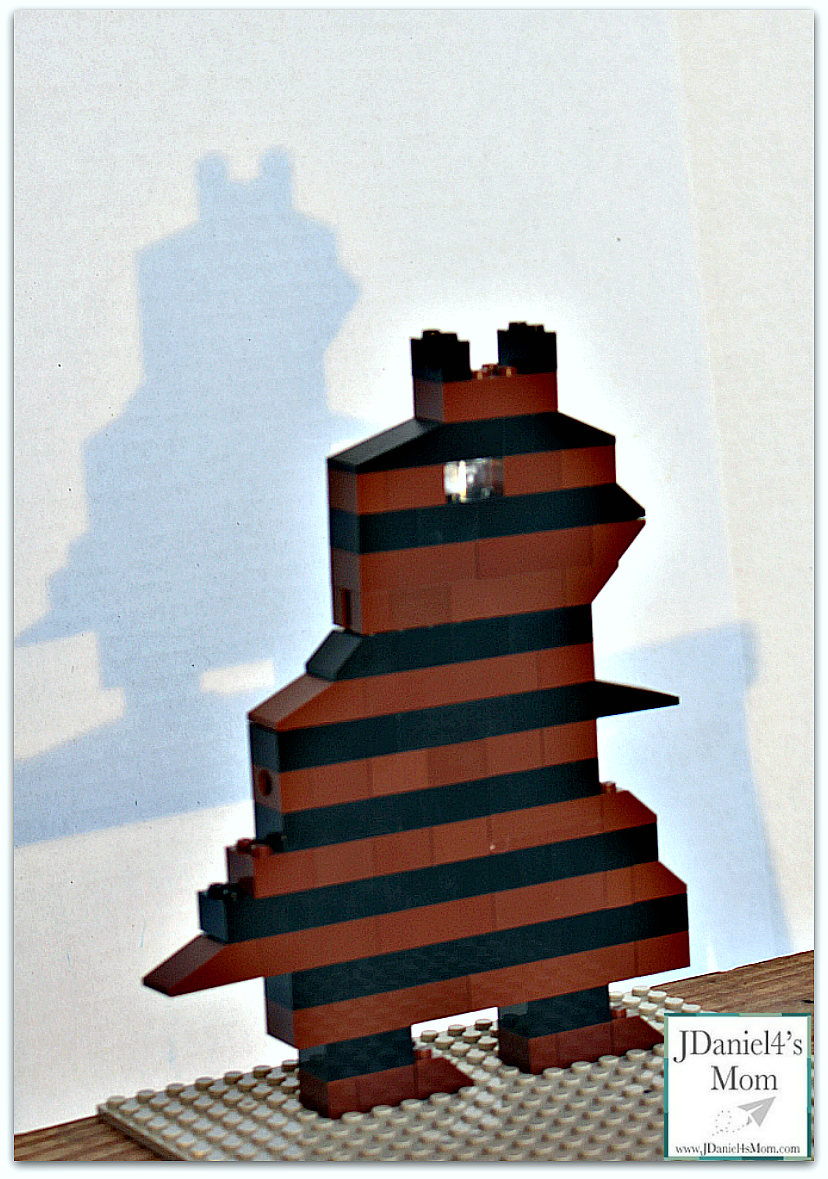 Outdoor Fun
Exploring  Angles
Take your groundhog outside and sit him on a platform. We used a small ladder. Then place a science fair board behind him. Try turning your groundhog so he is looking at the board from various angles. He can be turned forwards, side sideways and other various angles.
Making Your Groundhog Shadow Grow or Shrink
Take your groundhog off the ladder. Try holding him make his shadow get really big and super small.
Place the groundhog on the ladder and try moving to the left and right of the groundhog. Notice what direction the groundhog shadow will move.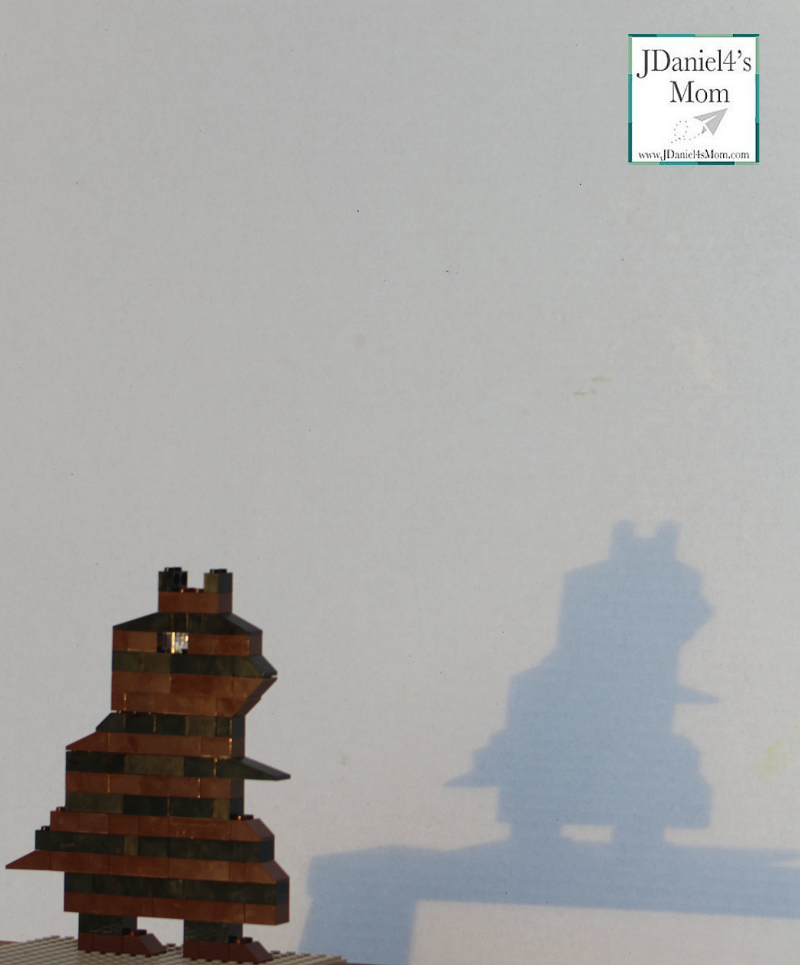 Indoor Fun
We took the science fair board and the groundhog inside. Rather than using the sun to help create the groundhog shadow.
Moving Right and Left
We found that by moving the flashlight to the right the groundhog shadow moved to the left. The shadow moved to the left when we move the light to the right.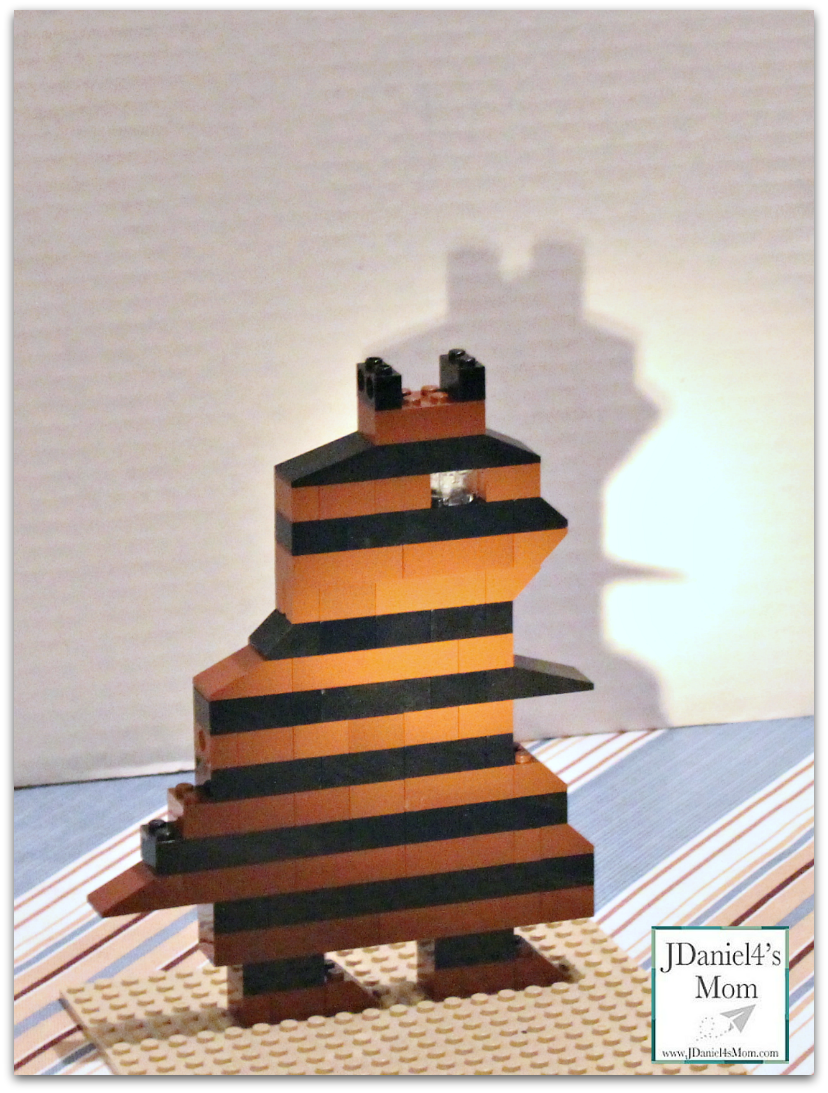 Growing and Shrinking Shadow
When the light shone down on the groundhog from above the shadow got smaller. When the light was backed away from the board and the groundhog the shadow got bigger.
It was fun to watch the groundhog's shadow change!
Recording Your Results
You will want to have your children record the results of each shadow experiment. Young children could record their results with illustrations or pictures. Older children could use words and pictures to share their results.
Here are some other STEM and STEAM experiments we have done:
LEGO Snowflake Patterns
Snowflake Patterns with Blocks
STEM Engineering Bridge Building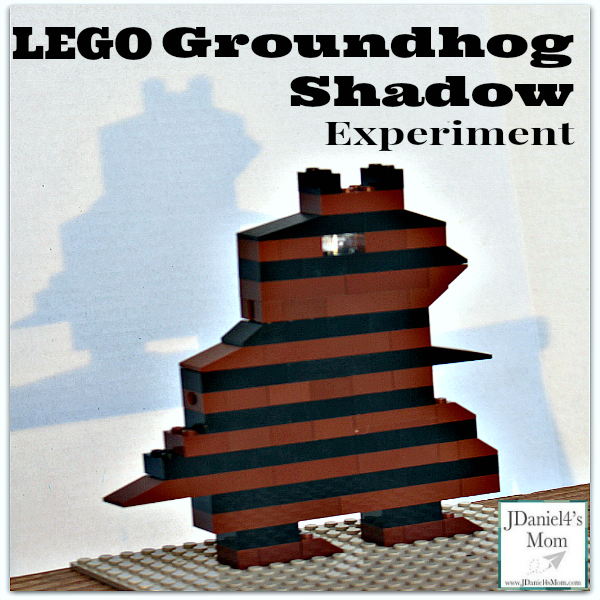 For more science experiments please visit my Early Learning Science board on Pinterest.

(Visited 1,243 times, 1 visits today)