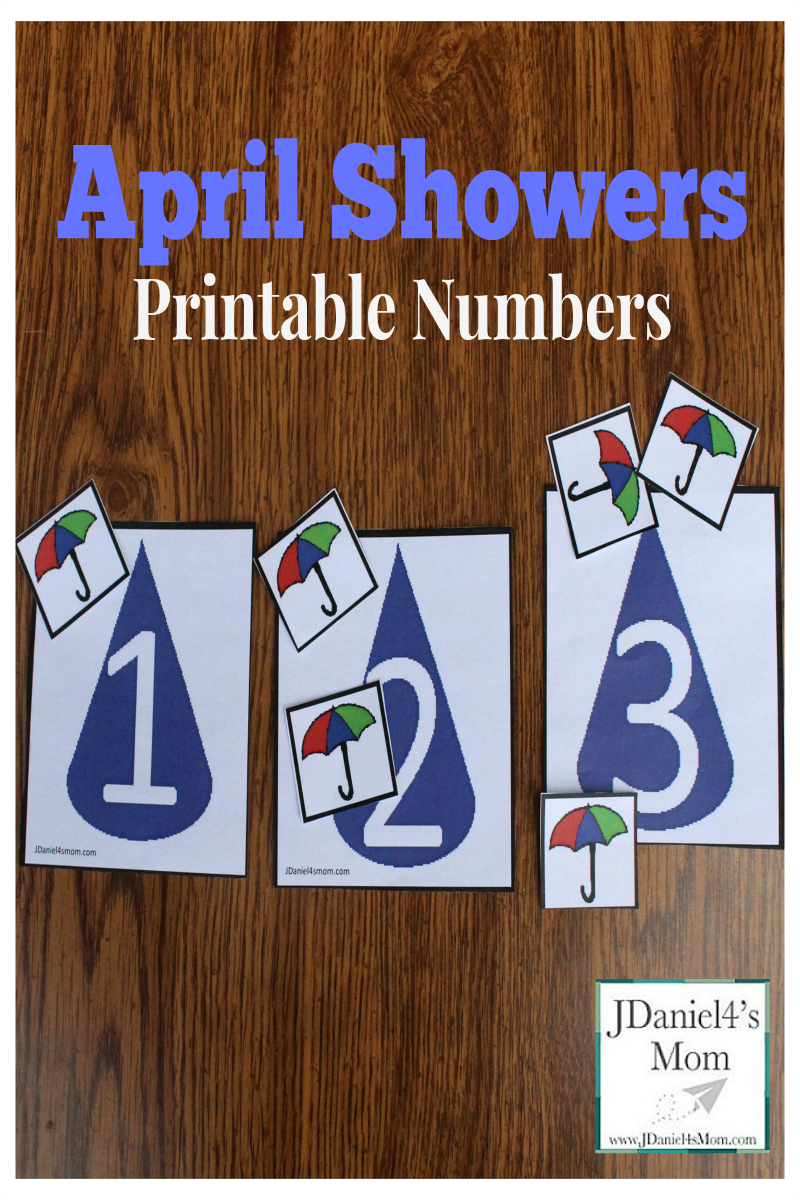 This set of printable numbers featuring raindrops and umbrellas is perfect for exploring numbers in the month of April or as part of a weather unit. I have made it really easy for you to just print them and then cut out the pieces. Your kids will really enjoy matching the correct number of numbers to each number.
These printable numbers can be used in center, in small groups or one on one.   They can be used one there own without the umbrellas to show number sequence from 1-10 and so much more.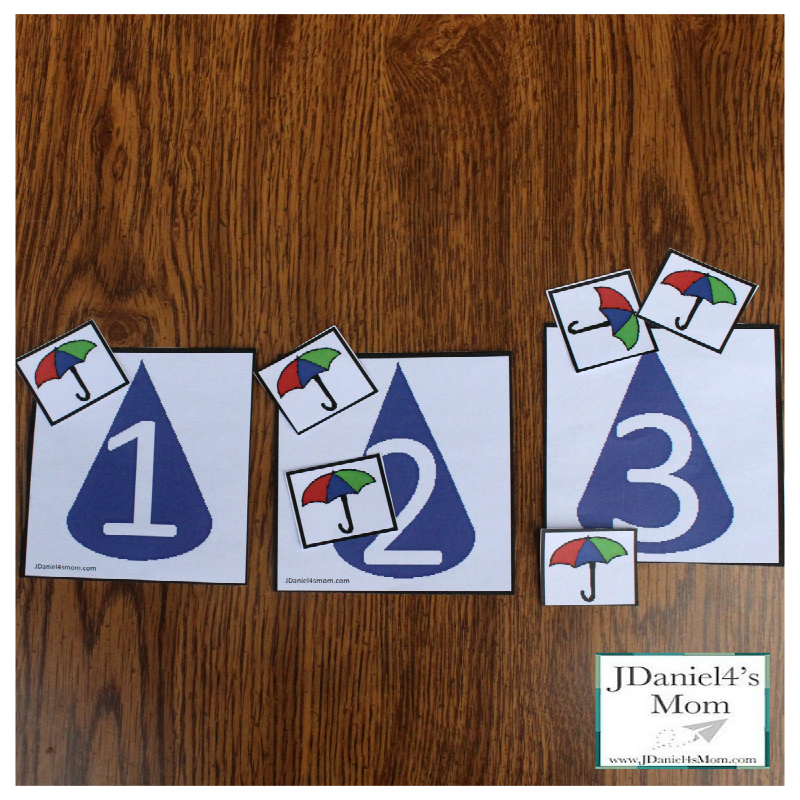 More Ways to Use the Printable Numbers
Sort into even and odd numbers
Place in number order with some numbers missing. Have your children select the missing number and place them in the open spaces
Sequence from 10 to 1
Create number sentences like 1+2= 3. The plus sign and the equal sign can be cut out of paper
Held up to give the answer to an oral or written word problem
Laminated and the numbers can be filled with play dough snakes to practice making the number's shape.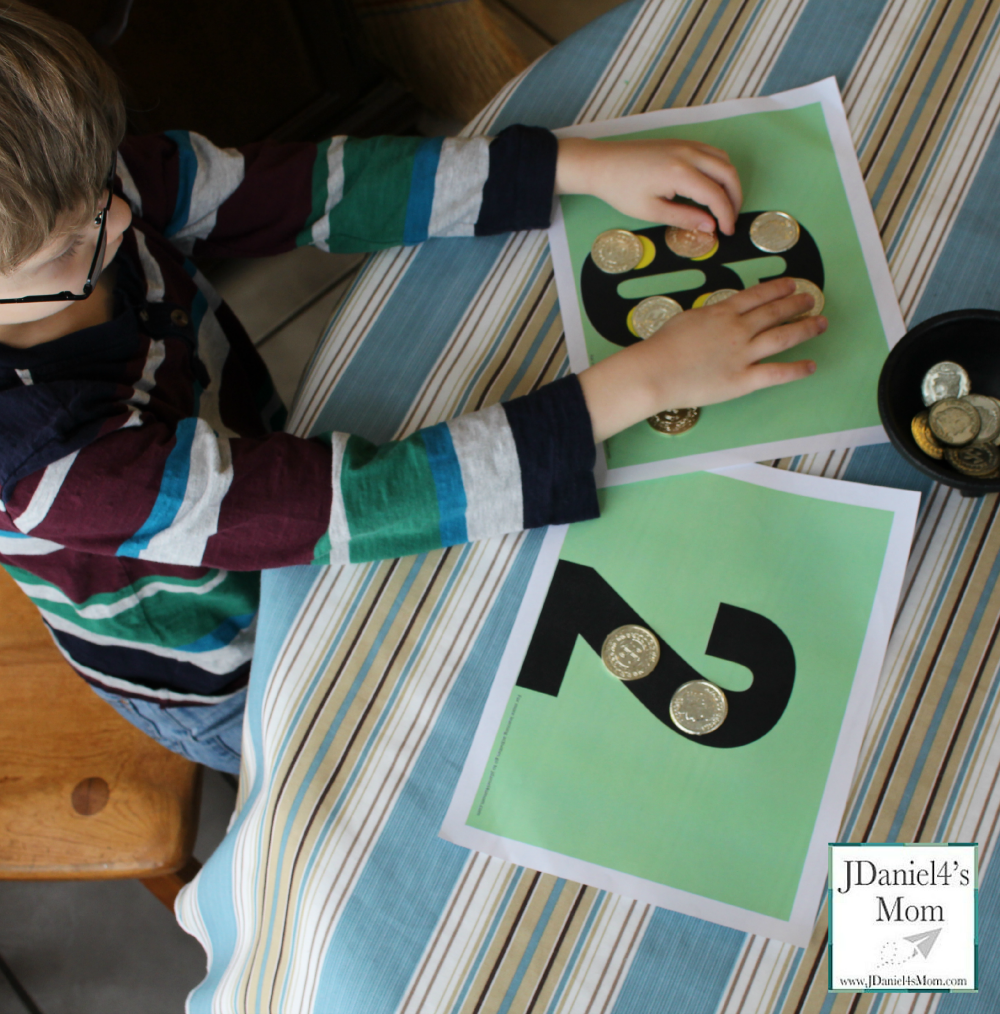 I have created a number of printable numbers sets that you may want to check out. All with sharing a set of numbers each of these have set of activities that can be done with them. Some of the activities are the same and others are different. Please take a moment to check each of them out. You will find more ways to use and explore the April  Showers printable numbers by doing so.
President's Day Counting Numbers
Here are some wonderful math games I think you will love too:
Counting Bees- LEGO Math Printable
Let's Create a Floor Graph and Collect Data Spinner Activity
Roll and Cover Ladybug Addition Mats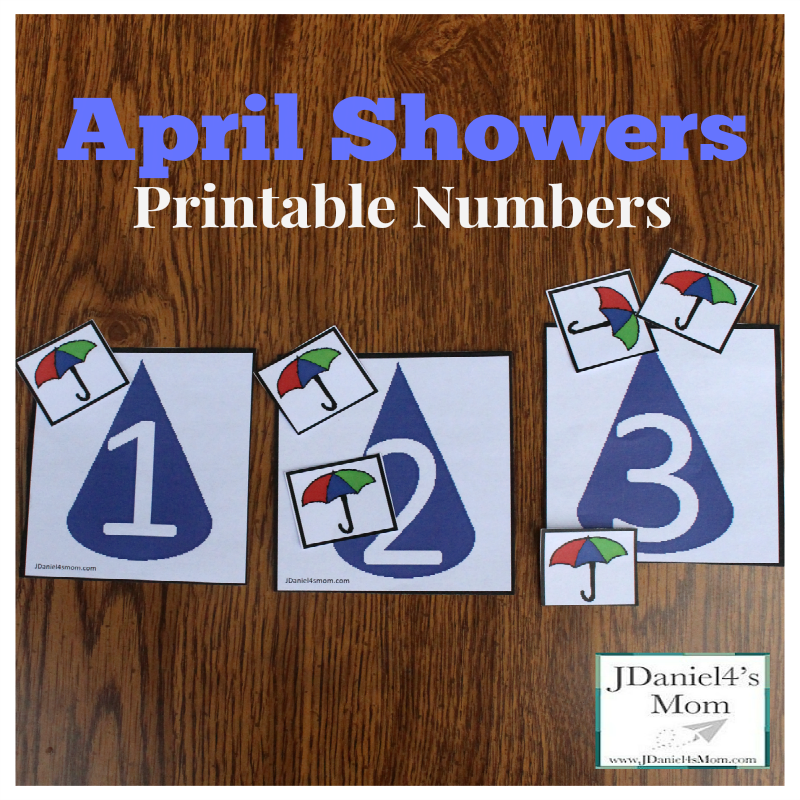 For even more math activities please check out my Early Learning board on Pinterest.

(Visited 388 times, 1 visits today)