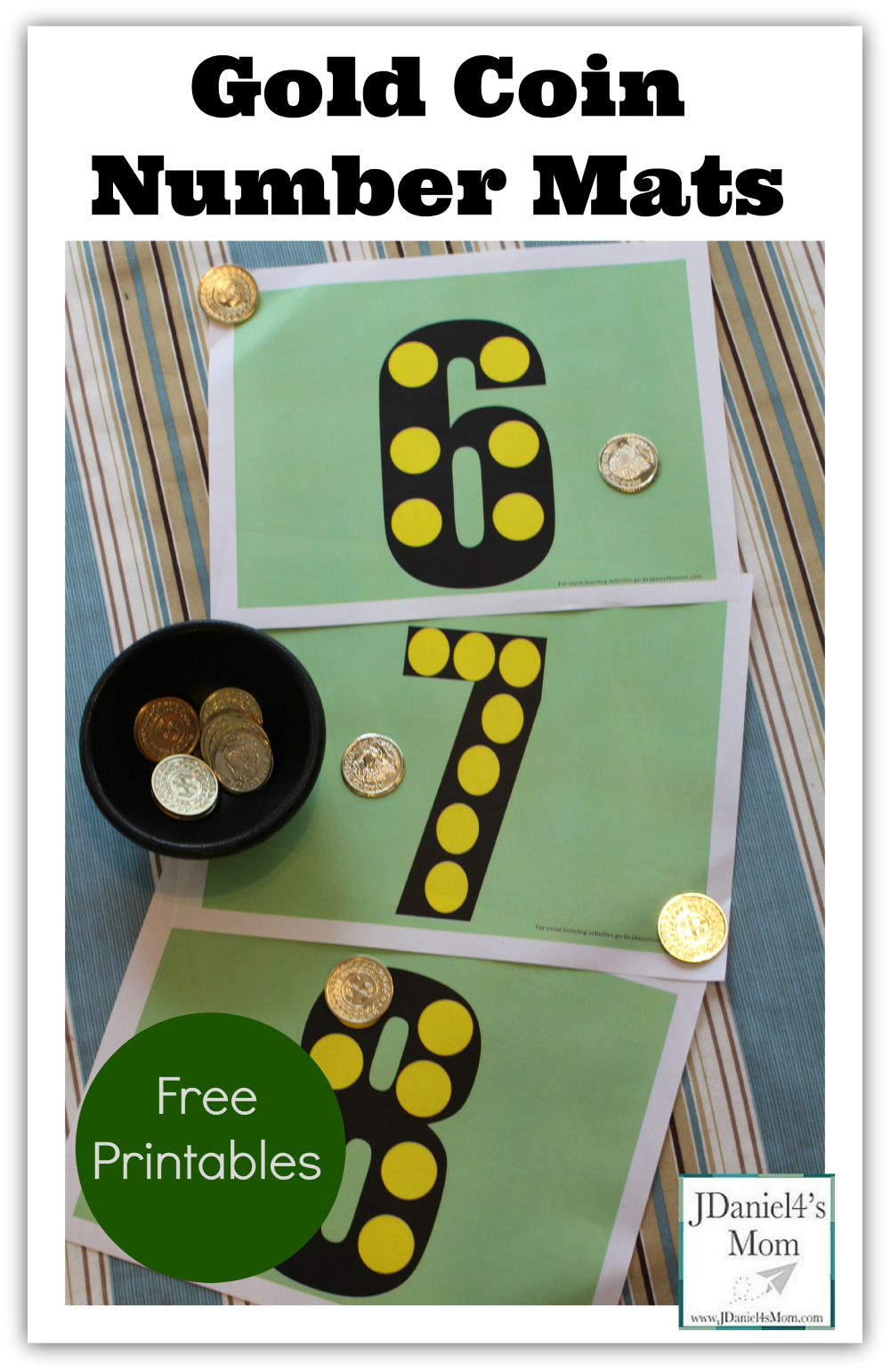 Gold coins are great to use for counting pirate or  leprechaun treasure.  We got a whole bunch of them to use in a pirate vowel drop game this summer. Those same gold coins were used to count and add on using the gold coin number work mats  on this kindergarten worksheets I created. It is great when things can be used in multiple activities.
Young children may use the mats and the coins to count up to the number displayed on each mat. While they could just count the yellow circles on each mat, I thought it would be fun to work with gold coin on the mats. That way children could work on one to one correspondence as they counted on the mat.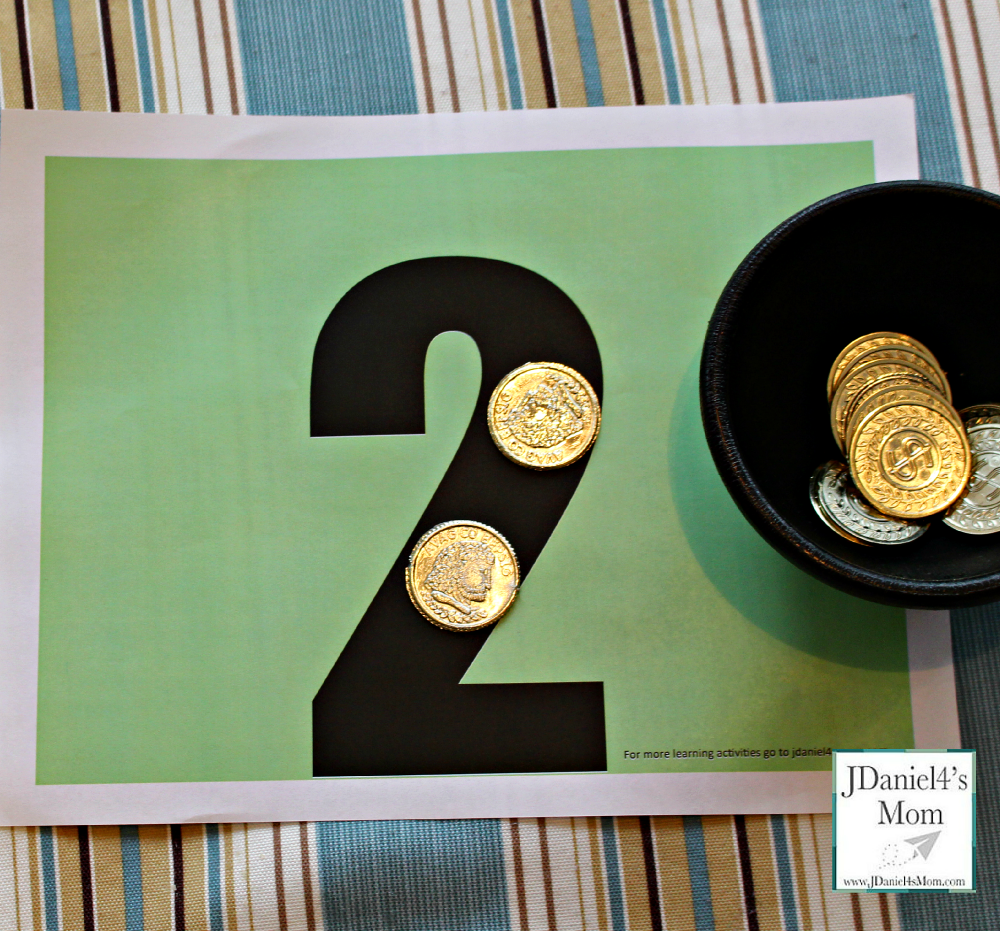 Hint:
Our coins were on the large side. You want to use smaller gold coin for this activity.
Ways to Use These Kindergarten Worksheets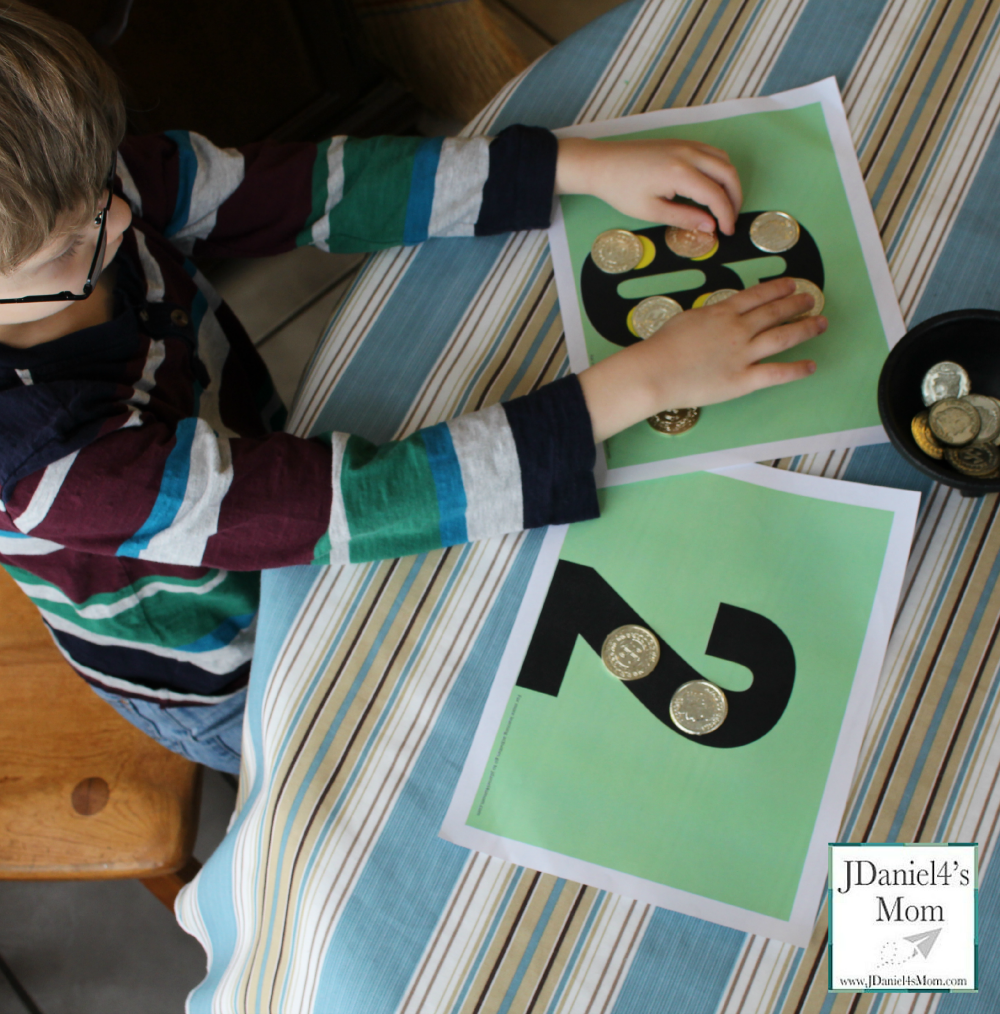 My son is in first grade. He is currently working on addition facts. I had him select a math flashcard from a pile of homemade flashcards. He had to put the first number in his head. Then he had to select the mat that displayed the second number. Finally he counted on that number using coins.
A second addition game we played with these mats had both of us working with a mat. I selected a mat and counted up to the number displayed on it. My son selected a mat and added his number to mine by counting on.
If you have a lot of coins you could line up all the numbered kindgarten worksheets featuring gold coin numbers in number order on the floor. Children could take turns adding coins to the numbers as they counted up to ten.
Hint:
We didn't laminate or cover out mats with contact paper. If you are using them with multiple children in a classroom or homeschool setting youmay want to cover them.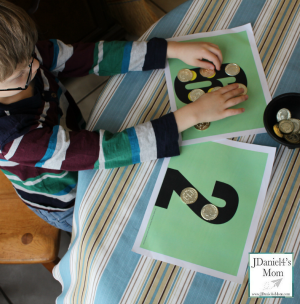 If you click on the link below, you can print out your own set of kindergarten worksheets with gold coin numbers.
Gold Coin Mats (Publisher)
Gold Coin Counting Mats (PDF)
Here are some other St. Pattys Day activities for kids:
{Printable} Roll and Color St. Patrick's Day Pages
Creating a Snack with Leprechaun Magic Dust
If you do try any of the above St. Patrick's Day activities, please leave me a comment below telling me about it  or share a picture of it on my Facebook page

(Visited 3,919 times, 1 visits today)