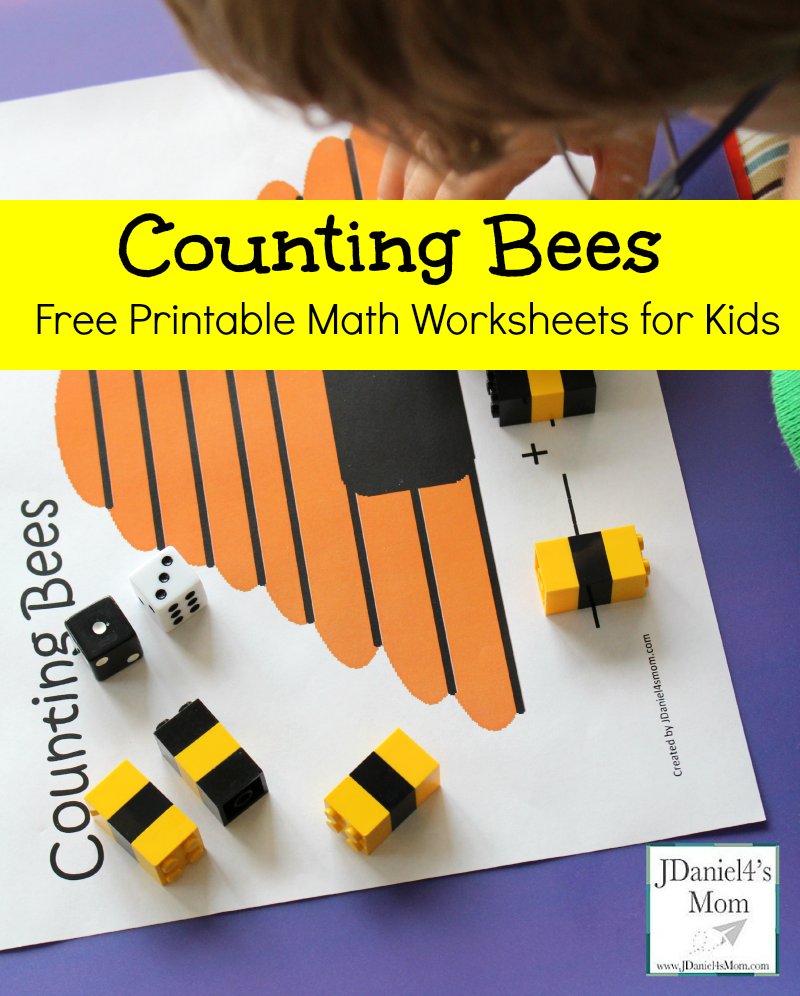 Yesterday I shared a fun LEGO themed post on building letters with LEGO light sabers. Today I have a fun post on bees. We have crafted bees before, but never added with them.  Our fun bees made from black and yellow LEGO are just perfect for an addition activity. I created Counting Bees printable math worksheets that the bees can be used on to create addition facts. There is one that focuses on adding two numbers and one that works on adding three numbers. If you don't want to create bees with linking blocks, a set of bees are available in the printable pack.
The link below is an affiliate link.
How to Use the Printable Math Worksheets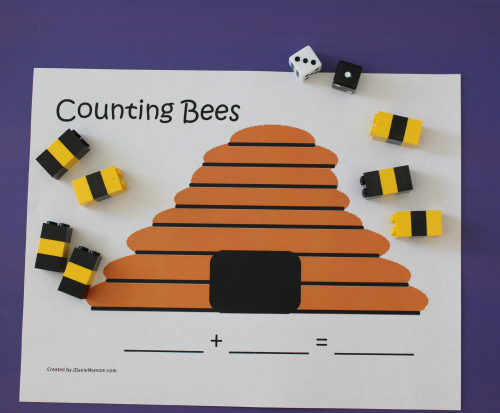 You will need the following:
Dice
Black and yellow  LEGO
bees or linking blocks or printable bees that come with the worksheets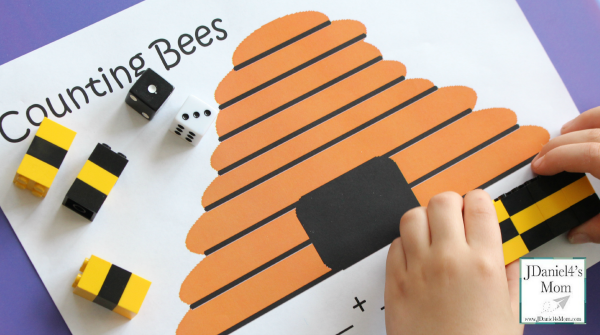 Games You Can Play
There are lots of different ways to use Counting Bees math worksheets.  Here are several that I thought of.
Game One
One child can roll the dice and build a number sentence with the numbers on the dice and its sum of the Counting Bee printable math worksheets.
Game Two
One child can roll the dice, display the number sentence with bees, and the record the number sentence  and its sum on paper.
Game Three
Two children can play the game. They can each take turns rolling the dice and building the number sentence with bees. With two children working together one will be able to check the others work and make sure the sum is correct.
Game Four
Two children can play the game. They can work together create the number sentence. One child can roll the dice and the other can build the sentence. Once they have agreed on the sum, they can switch jobs.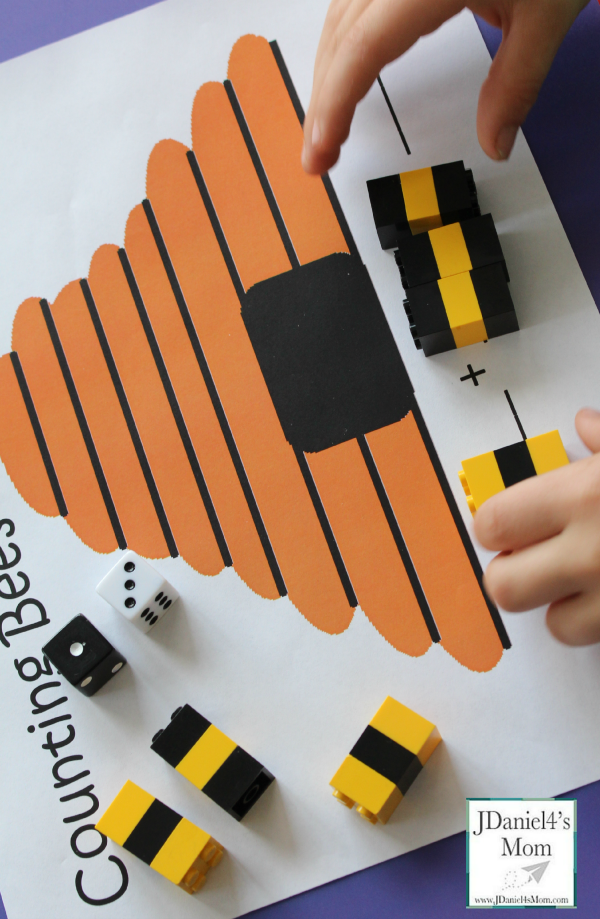 Wait! I bet you love the game, but are wondering what to do if you don't have enough LEGO or connecting blocks to build the bees. If this is true for you, I have created some printable bees you can use.
I love the idea of building LEGO or connecting block bees, but the printables bees will be fun to build math facts with too.
Here are some other wonderful LEGO  ideas:
More LEGO learning activities can be found on my LEGO Learning Activities Pinterest board. If you try these ABC games , please leave me a comment below telling me about how your experiments went  or share a picture of it on my Facebook page.
(Visited 3,020 times, 1 visits today)