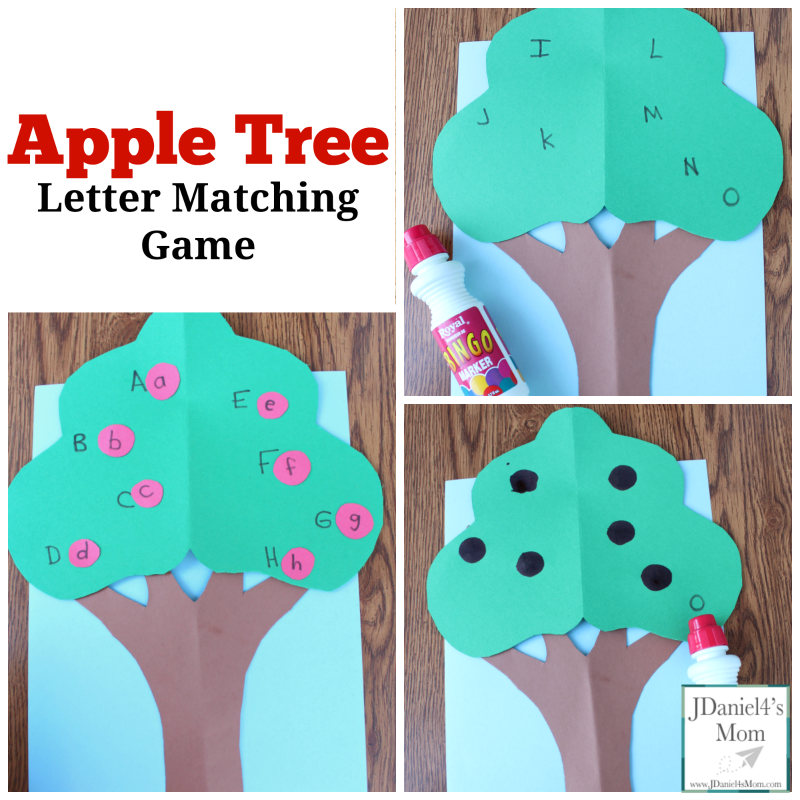 The Virtual Book Club is featuring the book Ten Apple Up on Top this week. I am thrilled to be taking part in the club this fall.  I want to share with you two learning activities based on the book. Today I am sharing with you a letter matching game with an apple tree theme. Tomorrow I will be sharing with you an apple themed muffin tin math activity. (If you liked the apple basket muffin tin printable I shared last week. You will love the new one I am sharing tomorrow.
Getting the Letter Matching Game Ready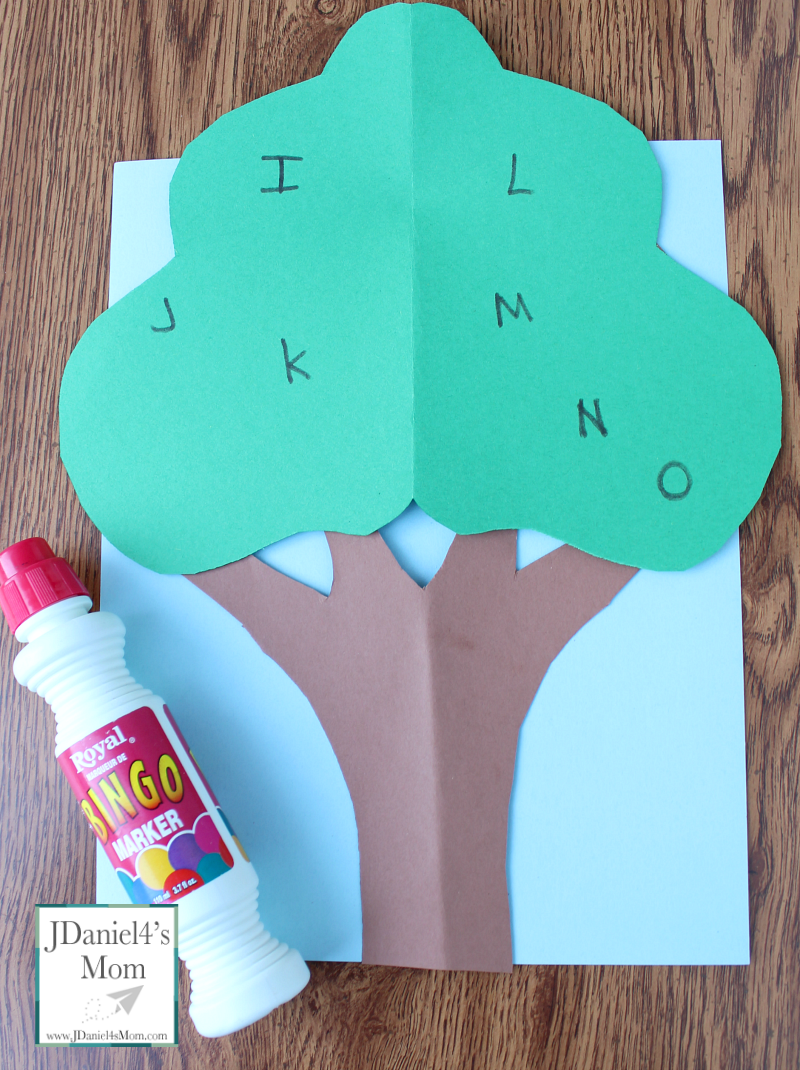 Before you have your children play the each letter matching games I created, you will need to prepare the supplies. The first thing you will need to do is cut out a brown trunks out of construction paper. Then you will need to cut out three leafy green canopies.
Once you have the tree sections cut out, you will need to decide if you want to display the letters on red round stickers or red construction paper circles. Both materials will work.
Then you will need to write the uppercase letters on the tree canopies and the lowercase letters on the stickers or paper circles. I thought having twenty six letters on one tree might be overwhelming for your children. Dividing the letters up and placing only a few letters on each tree canopy seemed to make more sense.
Finally if you decide to marking the letter game, you will need to get a red Bingo marker.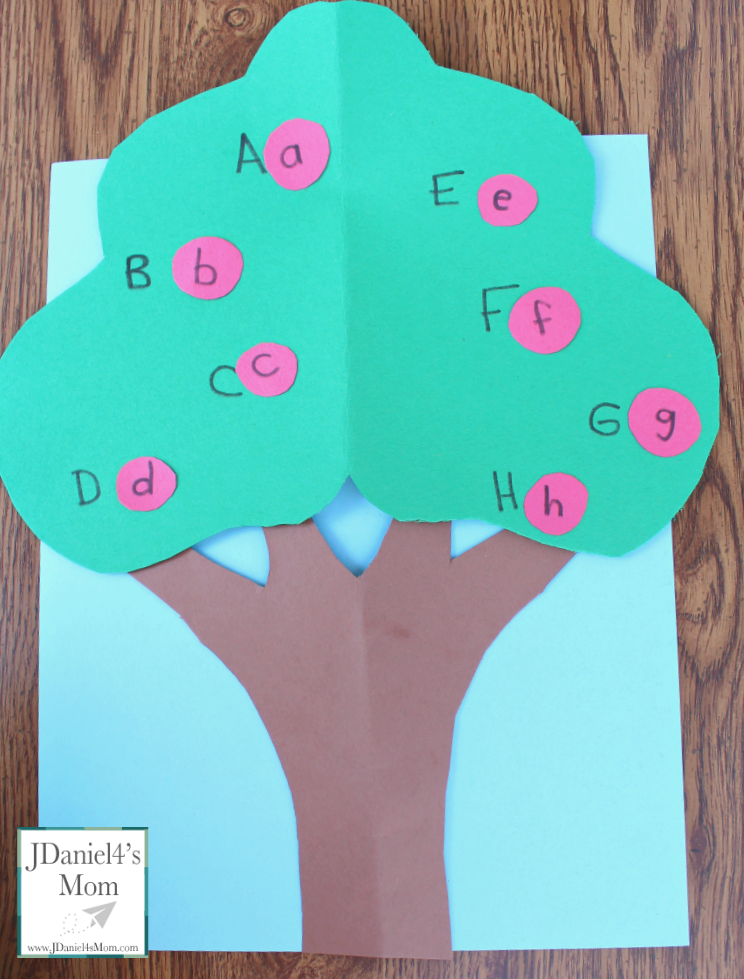 Letter Matching Game One
The first version of the game focuses on matching lowercase letters up to uppercase letters. You may have seen versions of this letter matching game that ask children to place one type of letter over the other. That is not a bad letter matching game, but it does keep kids from seeing both kinds of letters when the game is done. Our version of the game asks children to place uppercase and lowercase letters beside each other.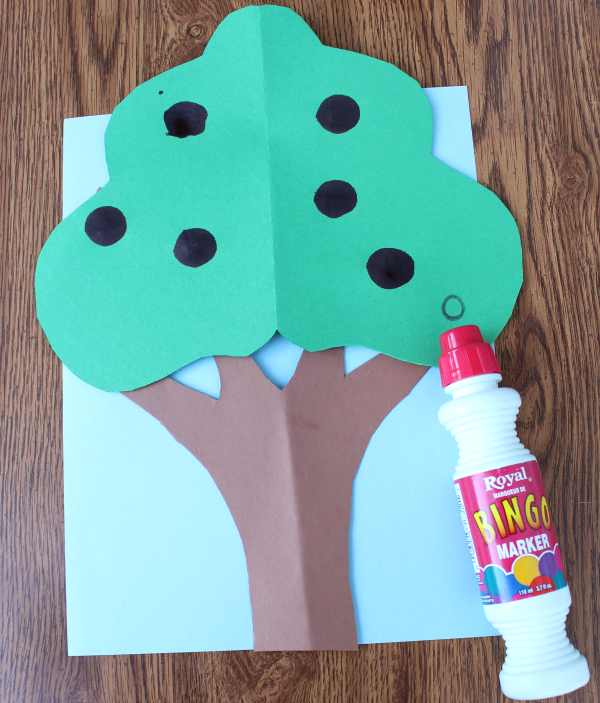 Letter Matching Game Two
This game goes end up with the letters being covered up.  Your children will need to be told a letter. Then they will dab that letter with a Bingo marker.  The goal of this game is to take what they have heard, seek it out, and show that they have found it. Since you are calling out the letter, you will be able to see if they have found the right letter as they get ready to mark it.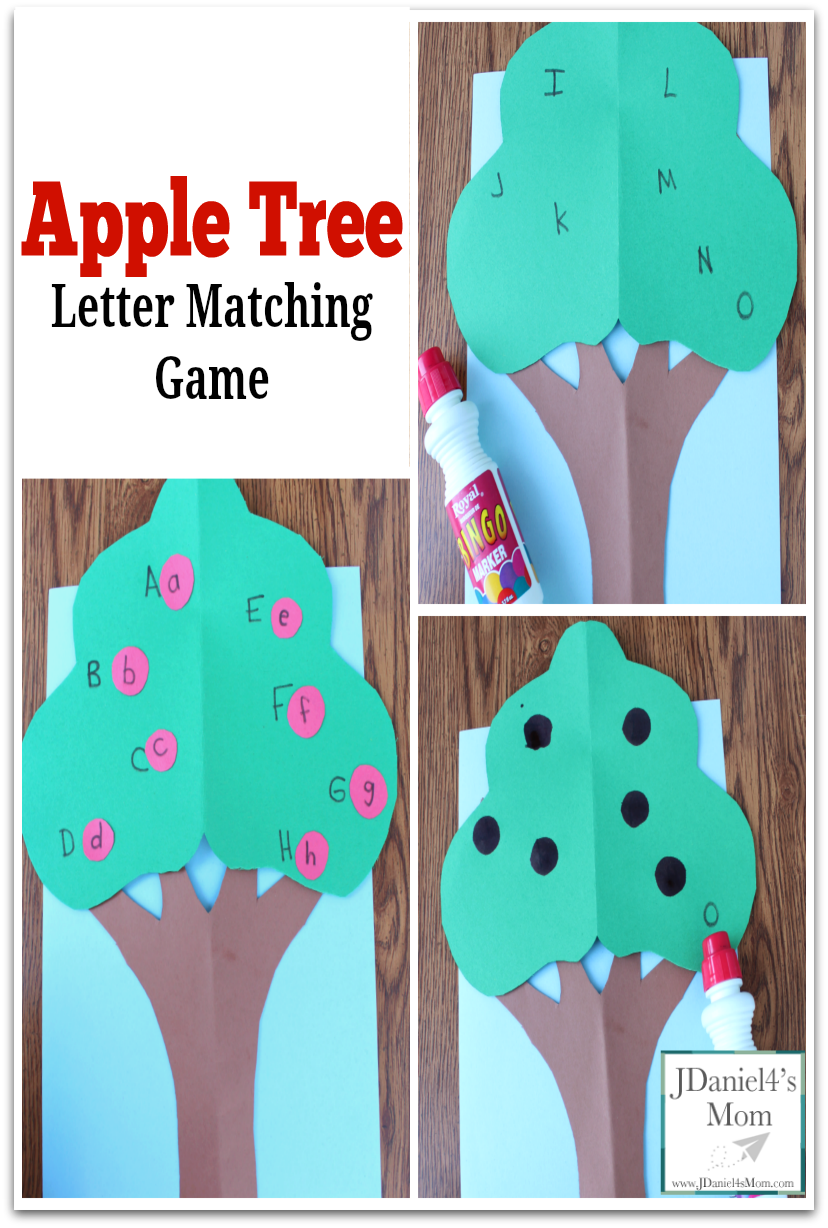 If you like these activities, you will find more early learning activities on my Early Learning Board on Pinterest.

(Visited 408 times, 1 visits today)