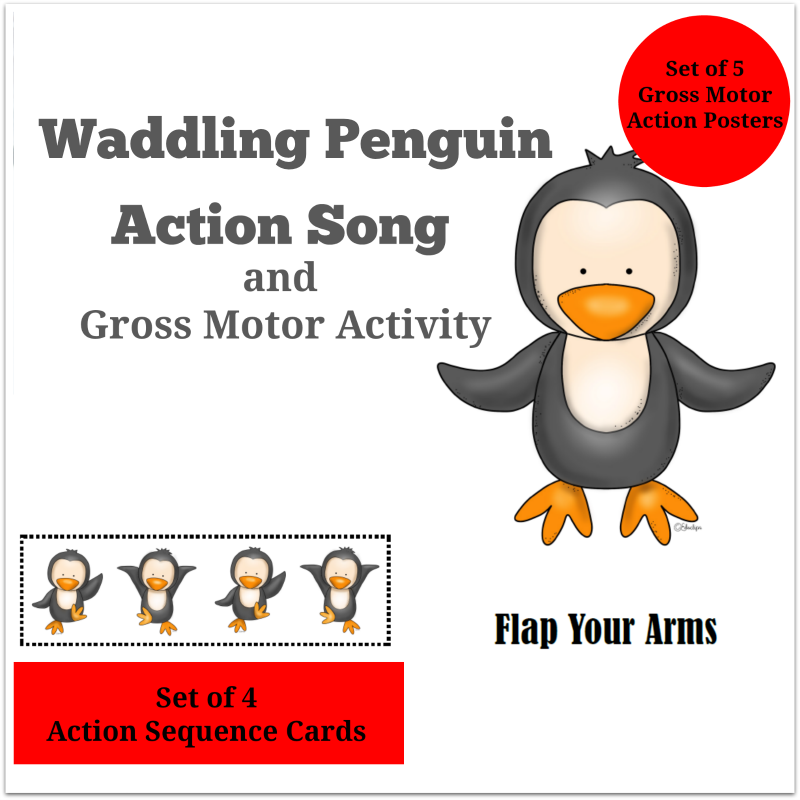 Your children are going to love these gross motor activities that will have them moving like penguins.  They will have a great time flapping their arms and doing the other actions found on a set of penguin activity charts and action sequence cards I created. When they are done with them, they waddle around while reciting a fun penguin action song I found.
Gross Motor Activities
Let's Move Like a Penguin Printable Set
Learning Each Action
This set of Let's Move Like a Penguin gross motor activities can be used in a number of ways.  You could start by having your children try to do the actions on each of the charts. That way you will know that they understand what each action is.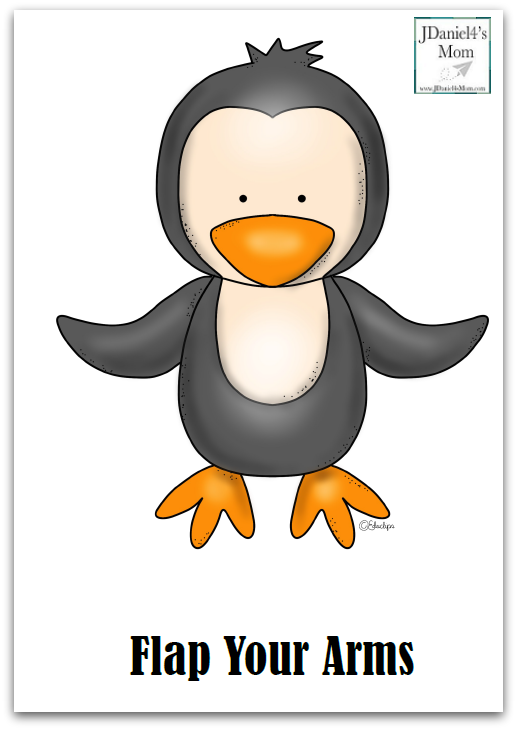 Waddling From One Action to the Next
Then you could place the action posters on the floor in a row. Your children could waddle from one action poster to the next. When they read an action poster, they can do that action.

Action Sequence Cards
You will find a set of four action sequence cards in the printable set. You can hold up one card a time for your children to do. It is up to you as to whether they do the actions on each card once or over and over again. Children could place the cards around a room. Then they could waddle up to each card and do each sequence of actions.
Penguin Action Song
Children can move in a circle or around the room and recite this fun rhyme.
Waddling Penguin
(to tune of "Twinkle, Twinkle, Little Star, " suit actions to words)
Penguins, penguins,
It's so much fun
Waddling in the winter sun.
Waddling fast and waddling slow,
Waddling to and waddling fro.
Penguins, penguins,
Wish I were one,
Waddling in the winter sun.
The link below is an affiliate link.
This set of gross motor activities was created to go along with the book Penguin and Pinecone
. (It is the Virtual Book Club book of the week.) Here are some more activities based on the book.
PENGUIN THEMED LITERACY IDEAS
Sight Word Spin Read and Colour from Sea of Knowledge
Penguin Themed Alphabet Activity from The Educator's Spin on It
PENGUIN THEMED MATHS IDEAS
Penguin Ice Flow Game – you are here!
PENGUIN THEMED SENSORY AND PLAY
How to make a Penguin Sensory Bin from Mama Smiles
Penguin Sensory Bin from Clare's Little Tots
PENGUIN THEMED ART AND CRAFT ACTIVITIES
Penguin Painting from My Storytime Corner
Pinecone Penguin Craft from To be a Kid Again
Penguin Painting for Toddlers from Inspiration Laboratories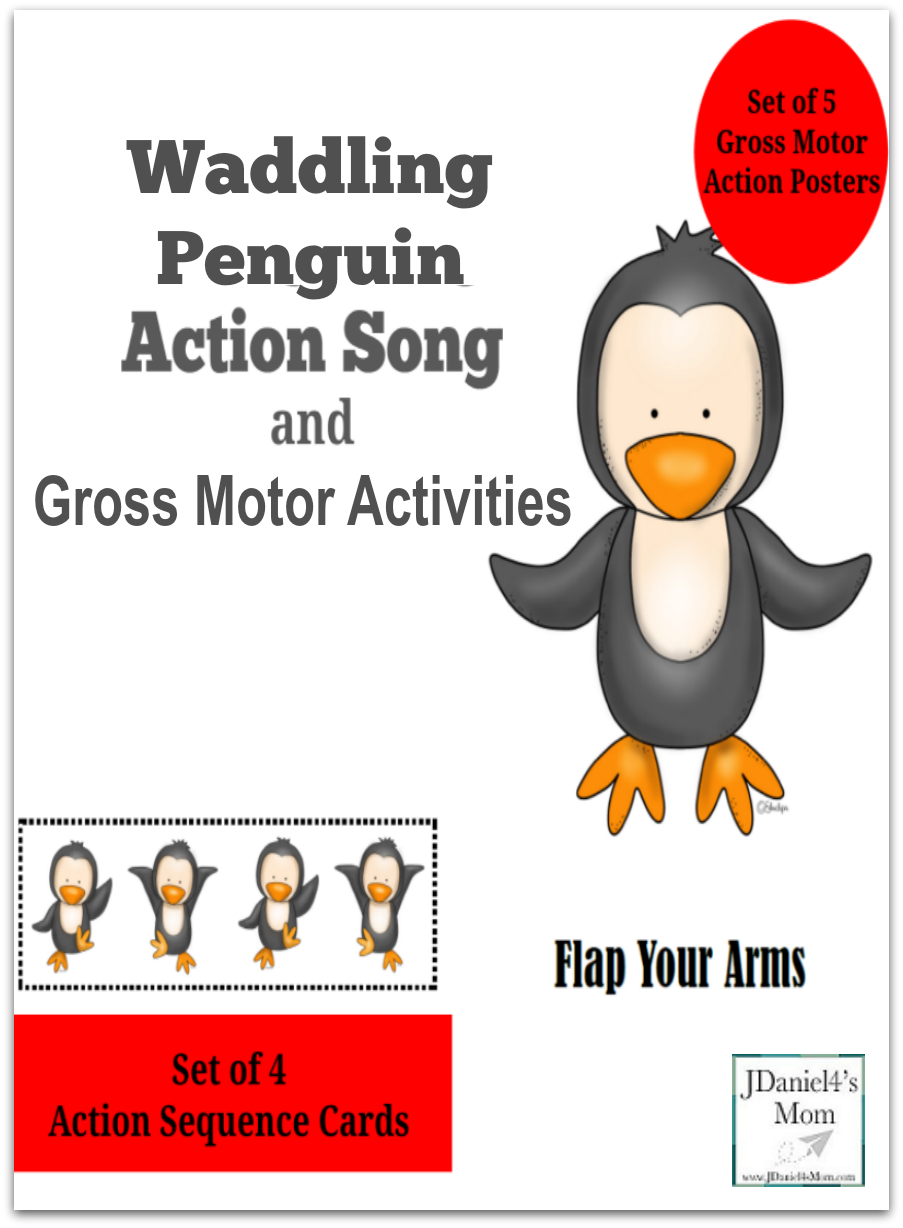 (Visited 1,871 times, 1 visits today)