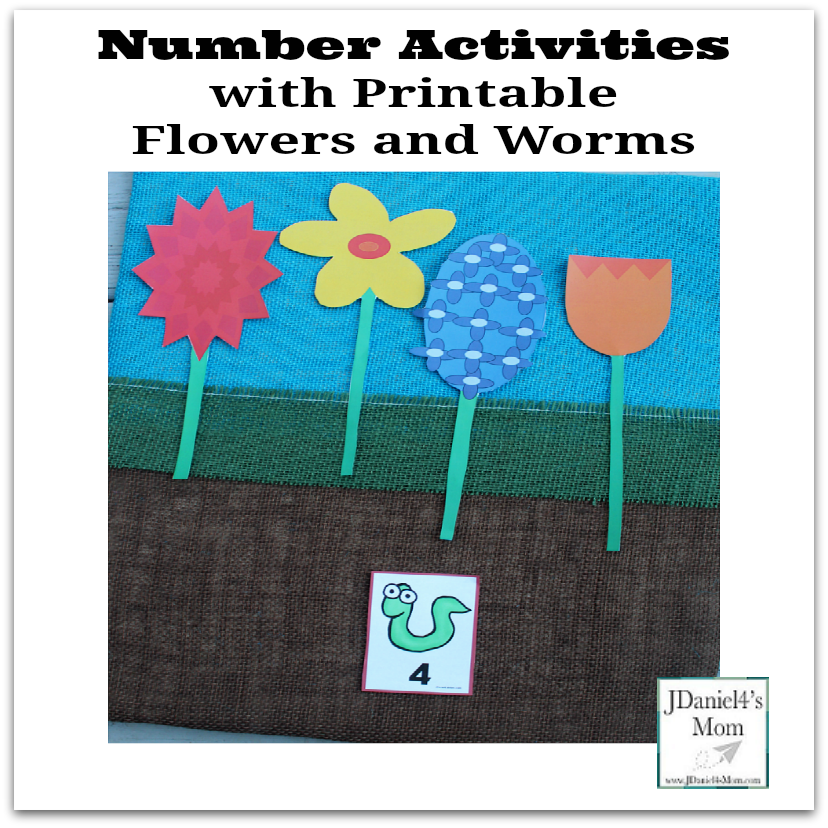 After reading a book about plants and flowers, it is fun to do a learning activity with the same theme. This set of number activities focuses on number recognition and counting.
The links below may be affiliate links.
I am sure you can come up with a wide variety of other math related number activities.  Older children might like exploring fractions, arrays and even addition facts with them. Before you do any of the number activities, you may want to read a book with a flower theme like The Tiny Seed.
Number Activities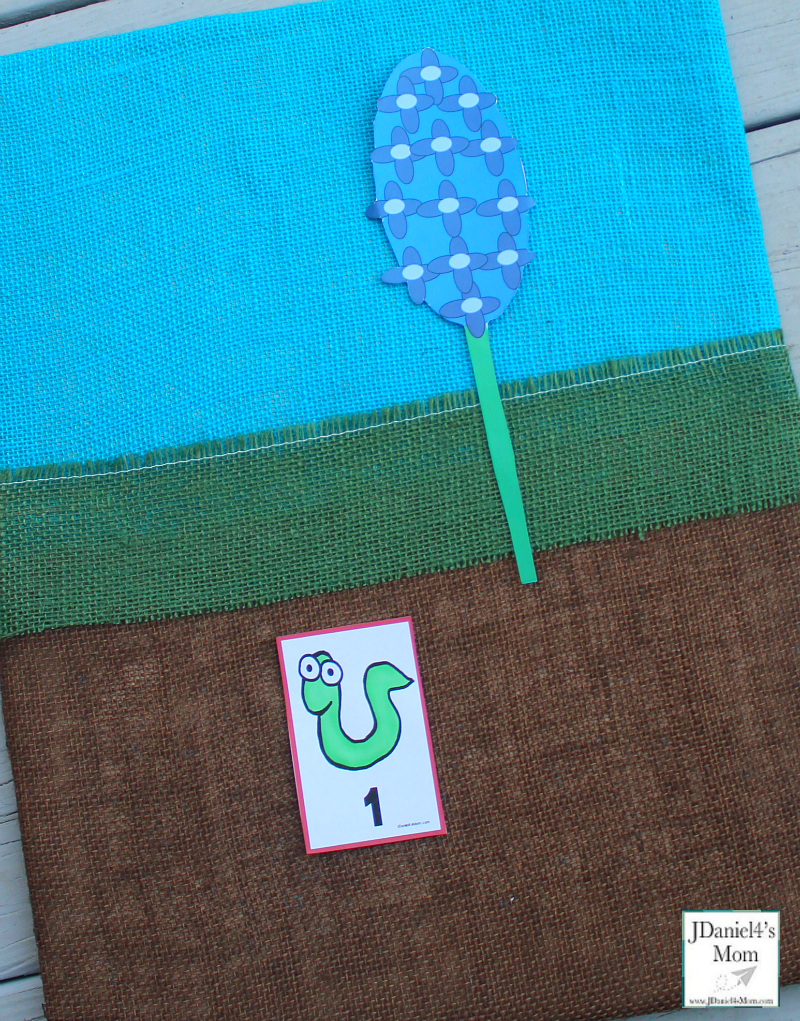 Each of these number activities uses number worms for counting and flower with stems on a homemade workspace. The workspace has an above the ground, the ground and below the ground section.
If you don't want to create a workspace like ours, you could paint three sections of a cardboard box.
Matching the Worm to the Flowers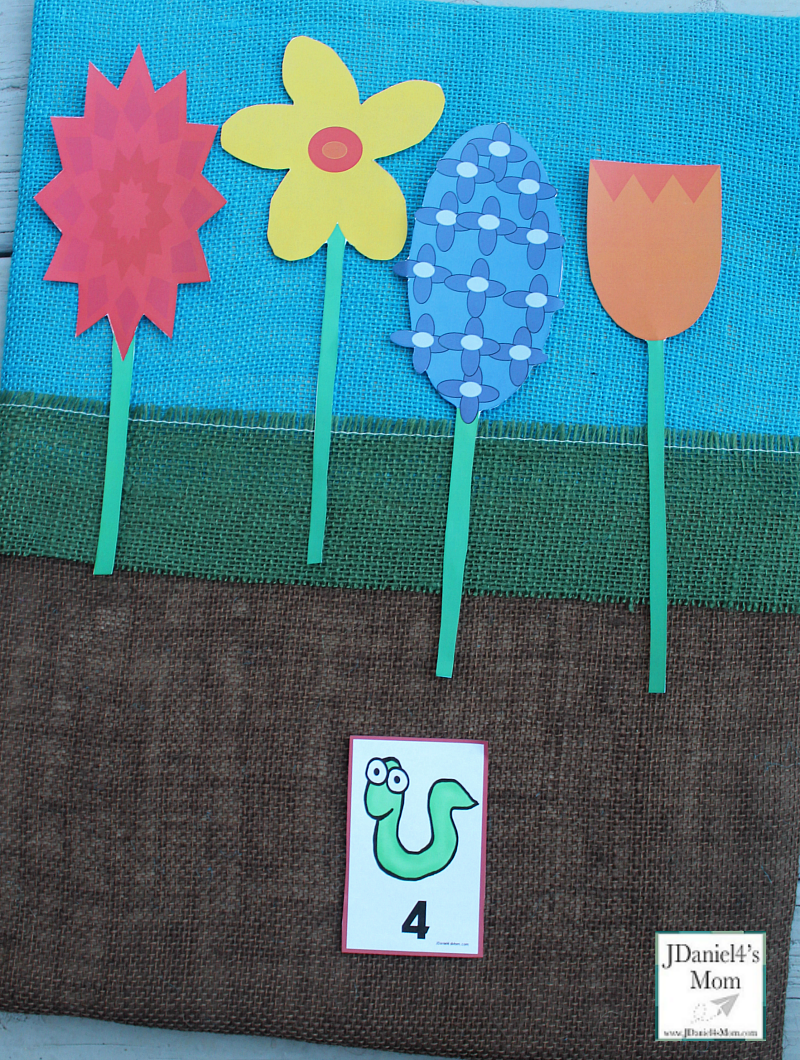 You can place a number worm on the workspace. Then you can have your children place a group of flowers that equal that number onto the workspace.
Matching the Flowers to the Worms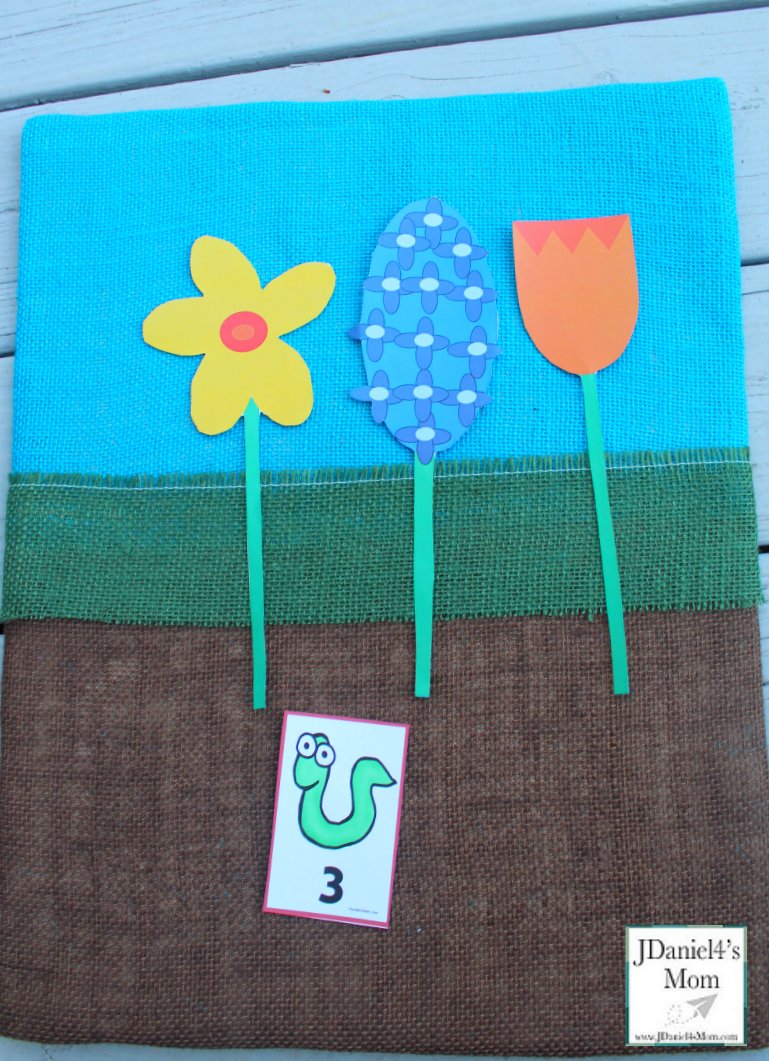 You can have your children count out a group of flowers. Then they can dig through the pile of worms to find number equals that number of flowers.
Here are some more wonderful plant themed activities. They are a part of the Virtual Book Club activities of the week. Please take a moment and check each of them out.
THE 2016-17
Here are some more wonderful books about plants and gardening: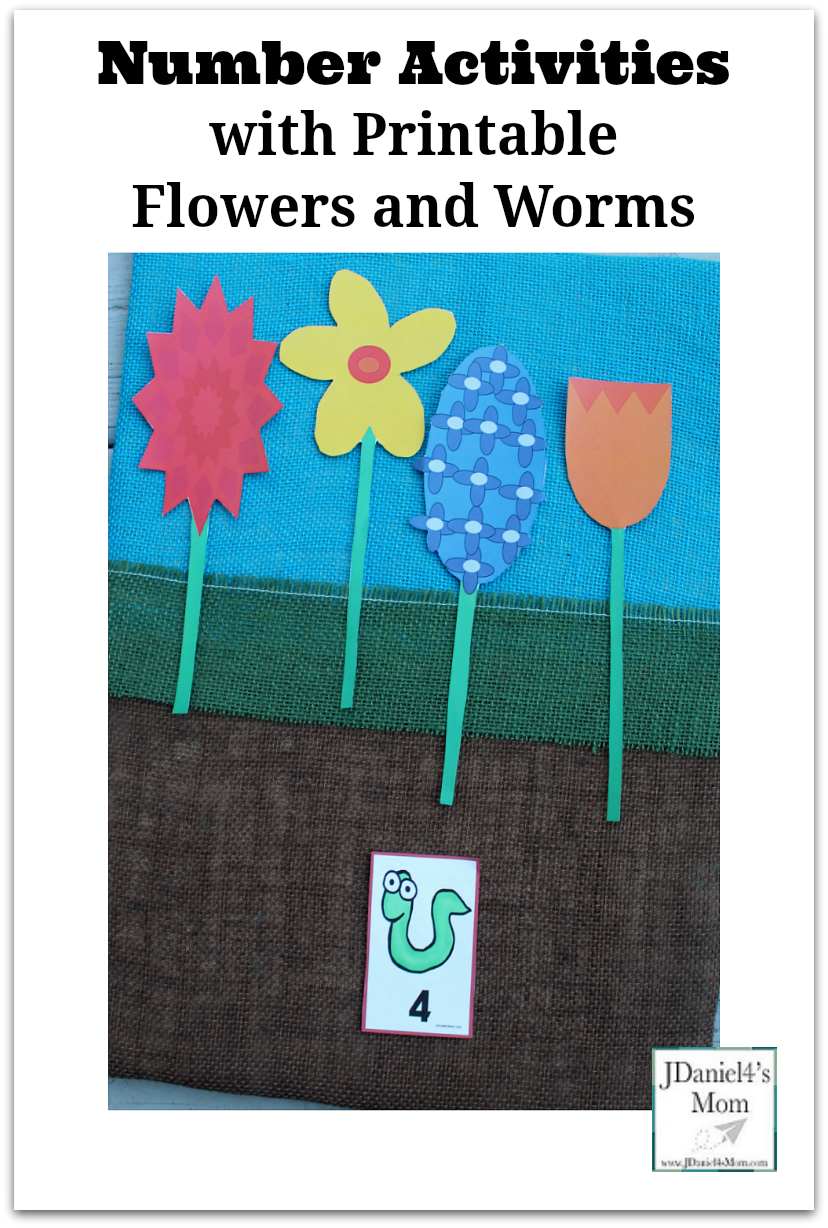 (Visited 1,025 times, 1 visits today)