I am joining 3 Dinosaurs and Royal Baloo in sharing collections of insect-themed printables.  You are going to love the wonderful printables that we all are going to share with you.
Please stop by each day this week to see what new insect-themed printables have been shared. Your children will enjoy getting to explore them. This series will have activity pages for children in preschool all the way through third grade. You are sure to find it hard to decide which one to do first.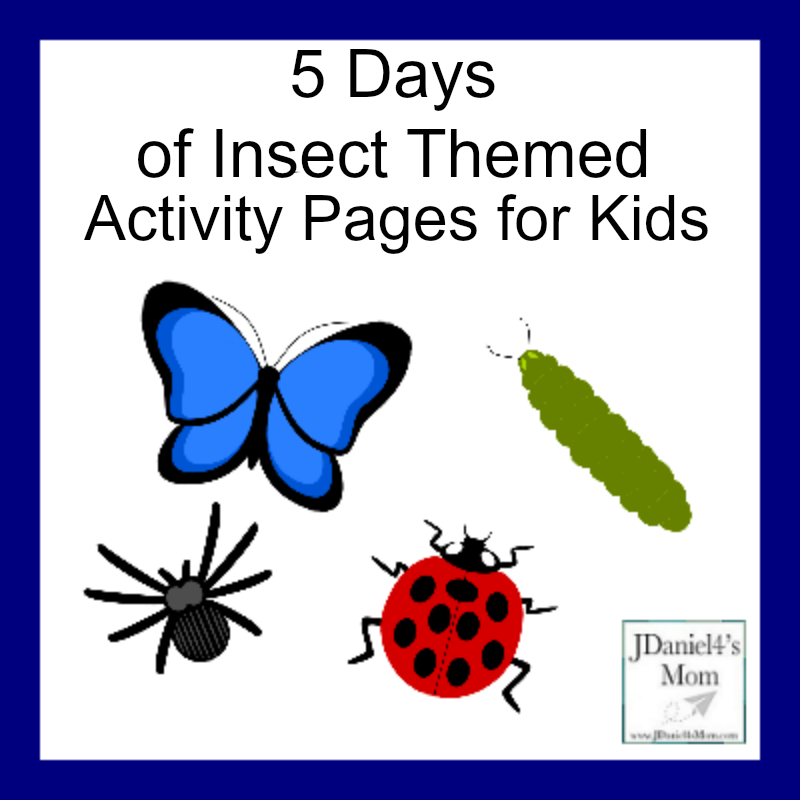 A list of each day's activity pages will be posted on my Facebook page. If you don't currently follow JDaniel4's Mom, you will want to start following so you will see the new printables when they are added to my feed. I will be sharing the worksheets and activity pages from Royal Baloo and 3 Dinosaurs too.
Insect Themed Activity Pages
Day One
Wiggle and Squirm With Bug Gross Motor Dice
Fun Bugging Math with Buggy Makes 10 Printables
Day Two
Counting Money with Caterpillars
Bee Theme Double E Word Slider
Day Three
Life Cycle of a Spider Coding Printable
Learning to Read with Buggy CVC Short U Word Sort
Day Four
Telling Time Worksheets and a Printable Clock with Ladybugs
Bug Themed Spin and Cover Division Activity
Day Five
Hands-On Mat for Making UG Word Family Words
If you like these activities, here are some more activity pages and printables found right here on JDaniel4's Mom.
Little Miss Muffet Coding Activity
Very Hungry Caterpillar Coding Sheet
Ocean Themed Roll and Cover Mats
Muffin Tin Learning- Plastic Egg and Number Match
Here are some more insect-themed activities  and books I think you will like:
Morpho Butterfly Rhymes and Craft
Counting LEGO Bees on a Hive Printable
Three The Very Hungry Caterpillar Learning Activities
Check Out These Insect Themed Books for Kids
You will also find a number of insect-themed activities on my Early Learning and Early Learning- Science boards on Pinterest. I hope you will take a few moments and check them out.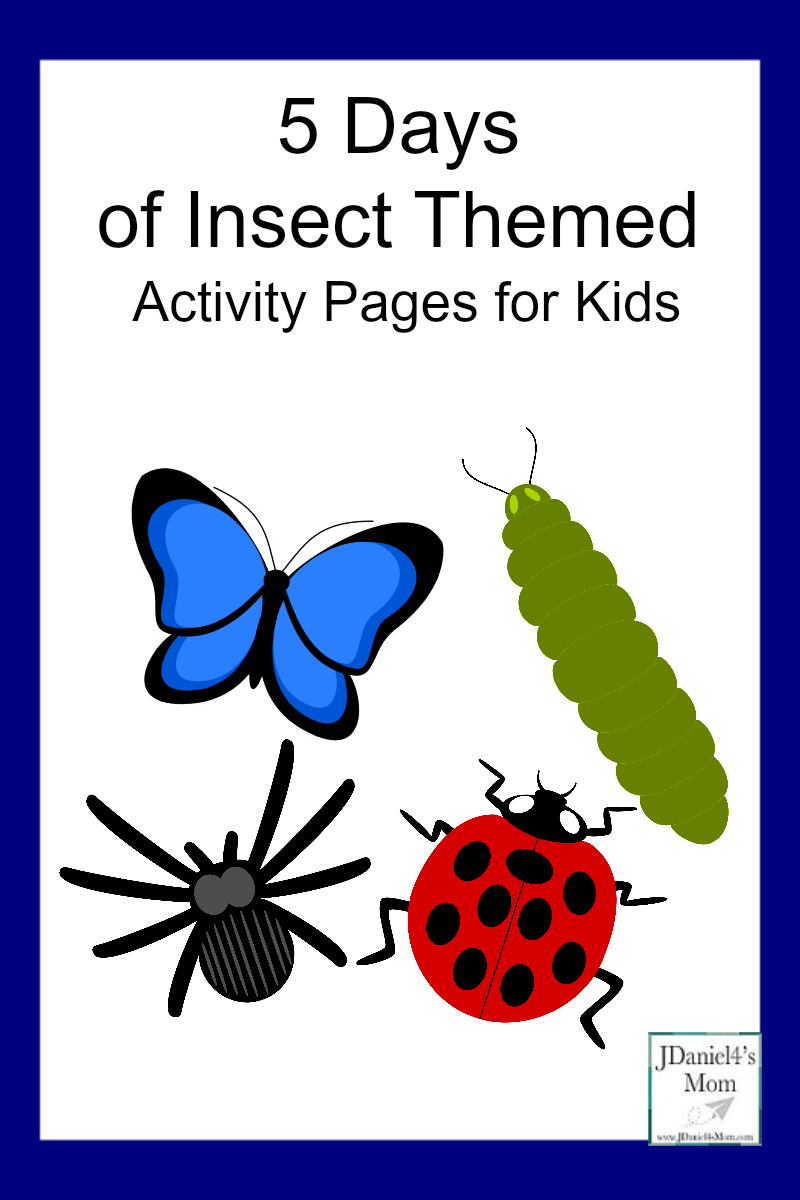 (Visited 687 times, 1 visits today)