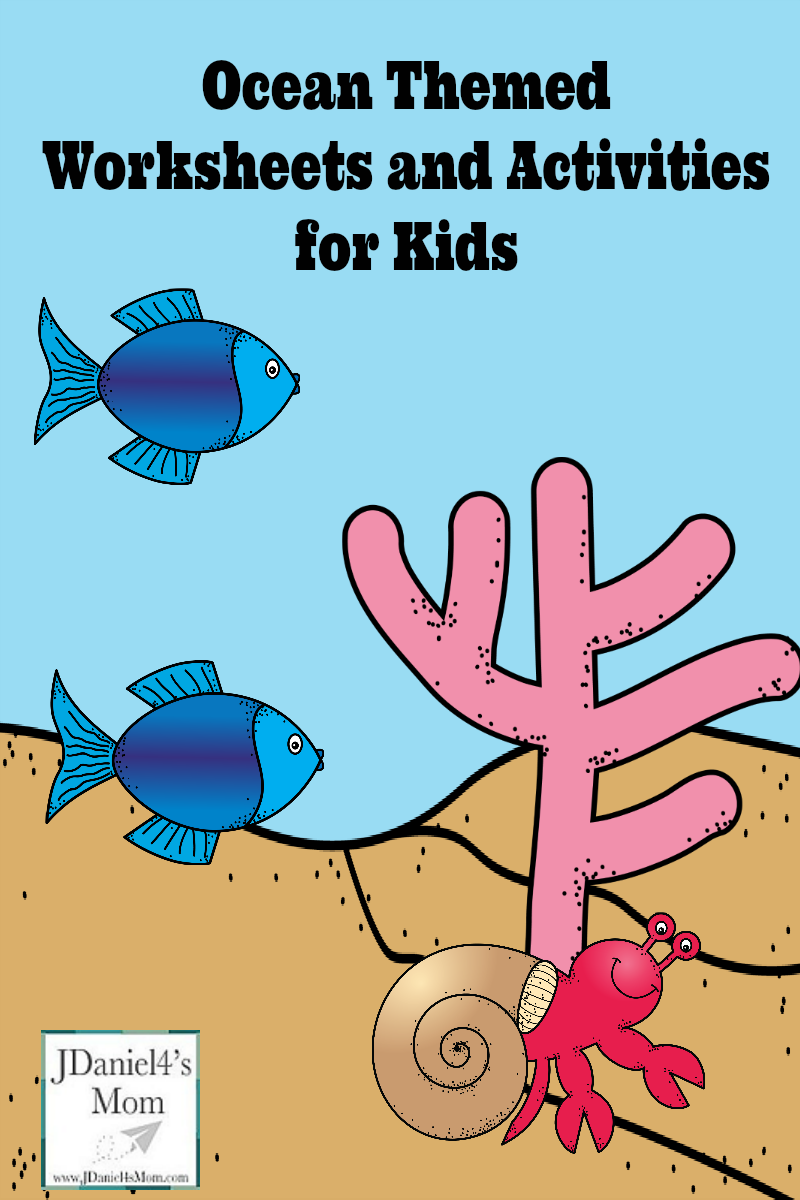 I am joining 3 Dinosaurs and Royal Baloo in sharing collections of ocean printables.  You are going to love the wonderful printables that we all are going to share with you.
Please stop by each day this week to see what new ocean printables have been shared. Your children will enjoy getting to explore them. This series will have activity pages for children in preschool all the way through third grade. You are sure to find it hard to decide which one to do first.
A list of each day's activity pages will be posted on my Facebook page. If you don't currently follow JDaniel4's Mom, you will want to start following so you will see the new printables when they are added to my feed. I will be sharing the worksheets and activity pages from Royal Baloo and 3 Dinosaurs too.
Ocean Printables
Day One
Teaching Feelings with Jellyfish
Fun at the Beach Easy Reader Book
Day Two
What Time is it Mr. Hermit Crab? Worksheets
Fun No Prep Beach Themed Dice with Math Facts
Day Three
Ocean Themed Counting Printables to Use with LEGO
Fun Reading Practice with Beach Silly Sentences
Day Four
Beach Themed Addition and Subtraction Mats
Ocean Themed Roll and Cover Mats

(Visited 123 times, 1 visits today)