Whether you are celebrating an eclipse event or studying about eclipses with your children, these eclipse snack ideas would be fun to serve. Each of the eclipse snack ideas has a space theme!
We are going to an eclipse event at a local science center and I wanted some fun eclipse snack items to share with my family in a snack bag. You could easily place your eclipse snack idea items in basket or bowls for your family or guests to have if you are at home.  You would also be able to serve some fun eclipse themed drinks. I have listed some eclipse snack ideas and drink ideas below.
Eclipse Snack Ideas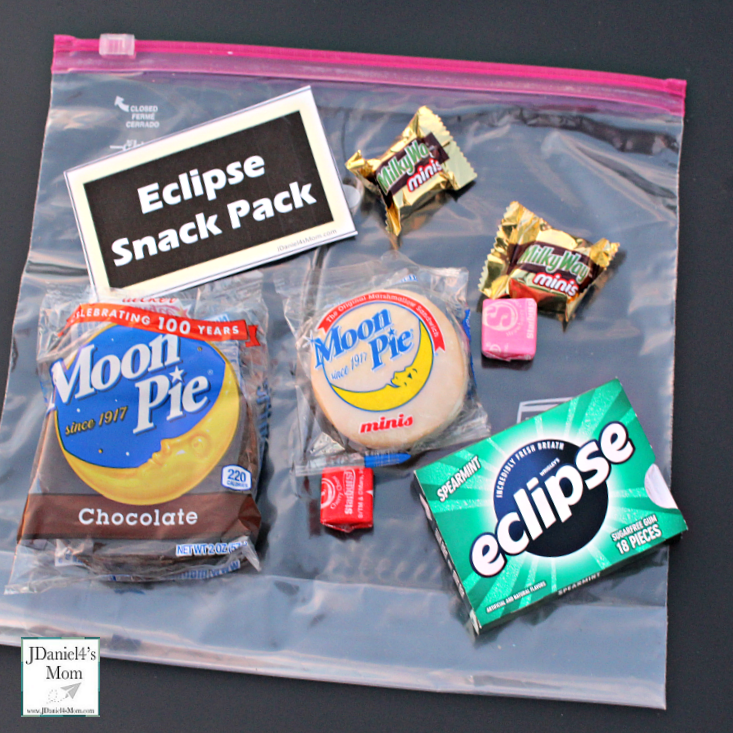 You will notice that the items pictured in the snack bag are not very healthy.  You will probably want to add some other ideas to your bags like Sunmaid Raisins to balance out all the sugar in it.
Contents of the Snack Bag
Vanilla Moon Pies
Chocolate Moon Pies
Eclipse Gum (If you can find sticks of gum, you could put in a single piece.)
Starburst Candies
Milky Way Candies
Addition Eclipse Snack Ideas
Sun Chips
Orbit Gum
Sun Delight Citrus Punch
Sunkist Soda
Capri Sun Drinks
Sunflower Seeds
Vanilla and Chocolate Sandwich Cookies
Snack Bag Tags
I have created a printable snack bag tag that you can attach to a plastic bag via glue. You could also punch a hole in the bag and one in the tag. The tag could then be attached to the bag with yellow or black ribbon.
Here is the printable for the tags Eclipse Snack Pack Printable Tags.
If you like these snack ideas and the printable, here are a few more snack ideas with printables.
Scarecrow Snack with Printable Tag
You are One in a Minion Valentine's Day Card and Snack idea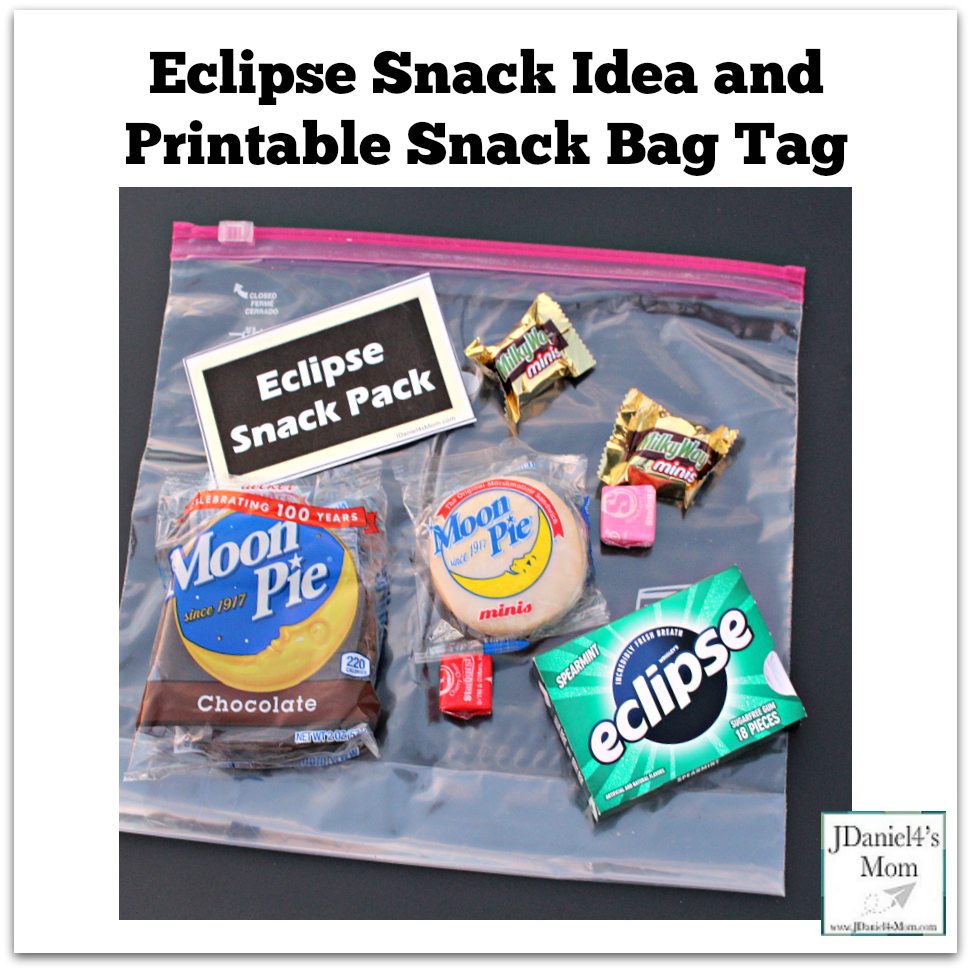 (Visited 276 times, 1 visits today)