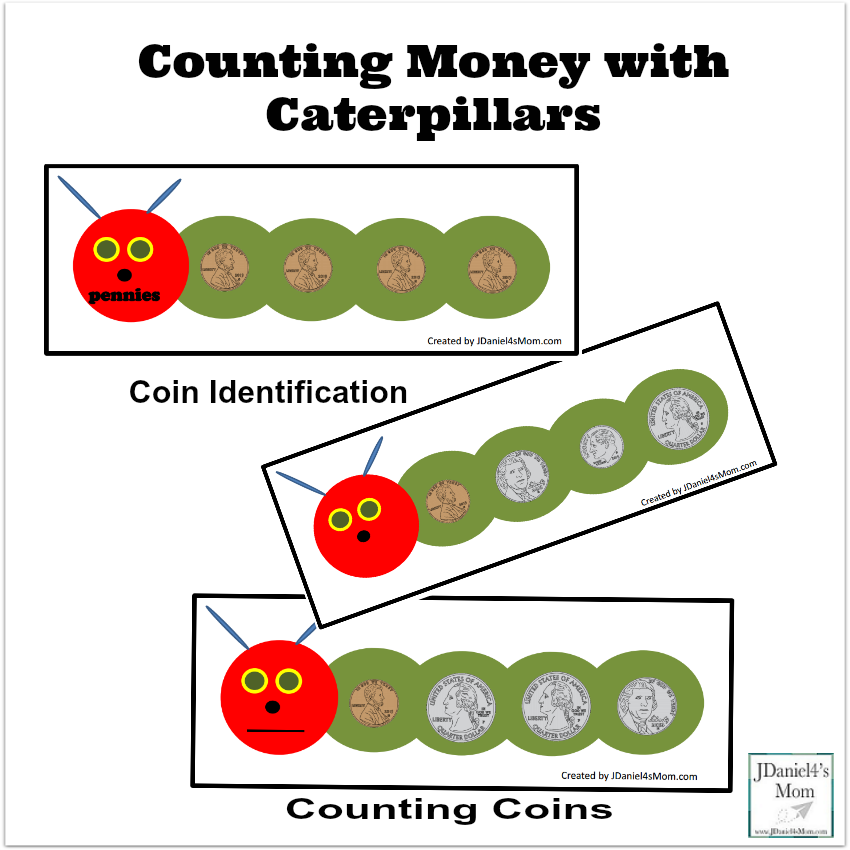 Counting money with caterpillars is a lot of fun! Your kids will be able to place real or plastic coins onto the counting spaces. You will find counting money matching game mats that focus on a variety of different skills.
Counting Money with Caterpillars Activities
Links below are affiliate links.
Getting Ready
Before you have your children explore these counting money activities, you may want to read the book The Very Hungry Caterpillar
 to them. They will enjoy getting to hear a fun book about caterpillars before the get to work.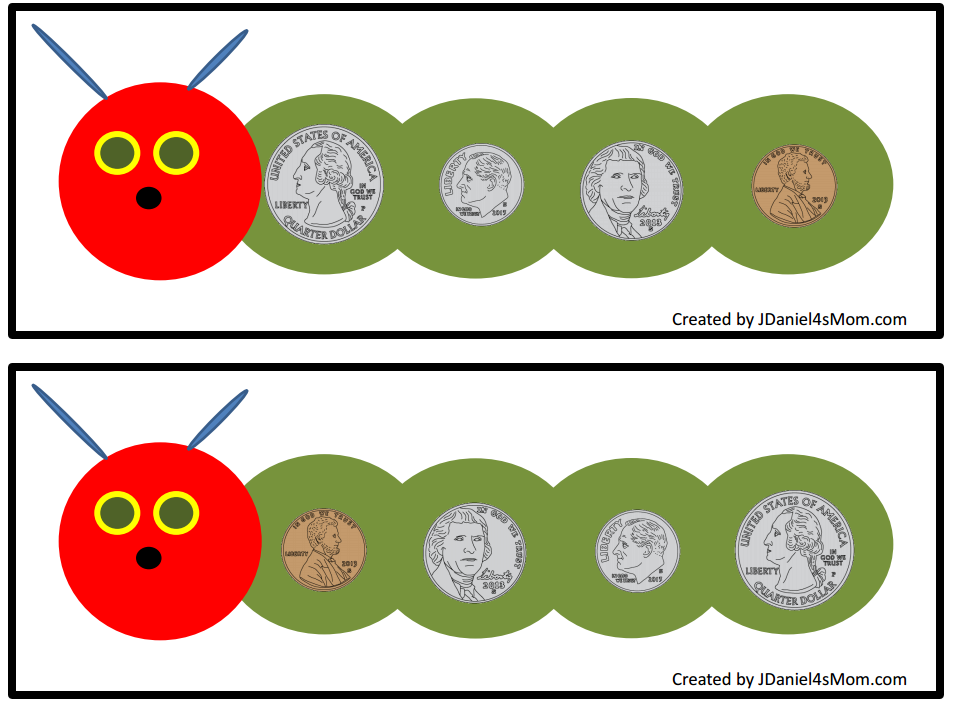 The first thing you will need to do is print out the Caterpillar Money Matching Game. While you could print them out in black and white, they were designed to be printed in color.
Next, you will need to decide if you want your children to use real or play money.  We used real coins at my house.
Counting Money Activities
There are counting money game boards that focus on coin identification and others that focus on counting. You can have your children focus on one area before bringing out the other if you like.
Number Identification

There are two types of number identification counting money game boards. The first one you will see in the set focuses on sorting through coins to find one of each type of coin minus a dollar coin.
The identification game board focuses on sorting through coins to find one type of coin. The caterpillar's mouth on these counting money game boards is made up of letters in the name for that coin.
Counting Money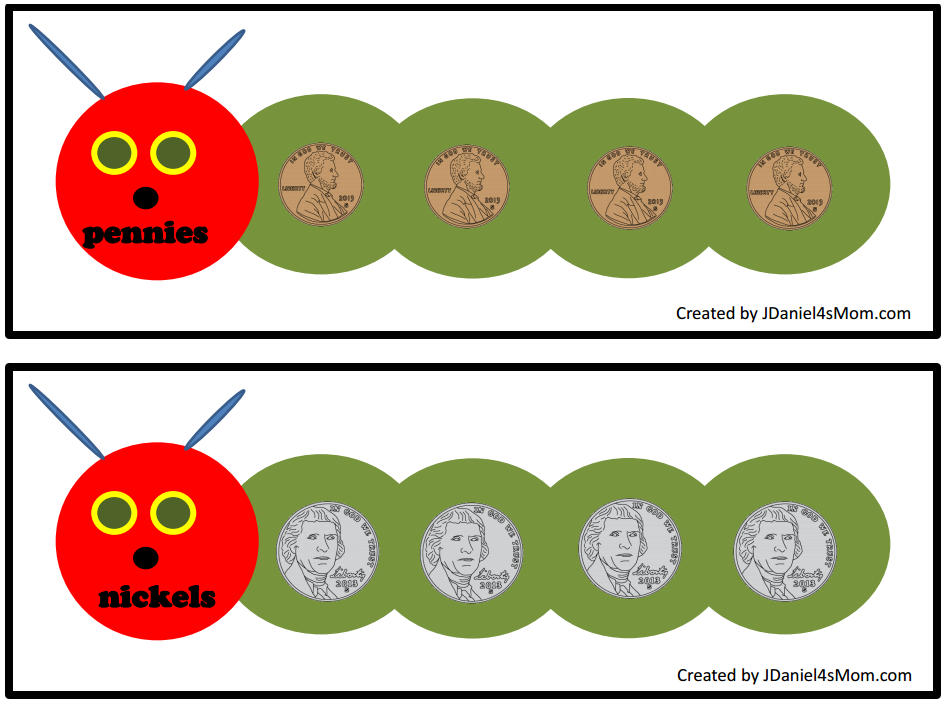 You will also find a set of coin game boards that feature caterpillars with a variety of coins on them. These caterpillars also have a line beneath their nose. Children can write amount all the coins on that caterpillar would add up to.

If you like these activities, here are some more activity pages and printables found right here on JDaniel4's Mom.
Little Miss Muffet Coding Activity
Very Hungry Caterpillar Coding Sheet
Ocean Themed Roll and Cover Mats
Muffin Tin Learning- Plastic Egg and Number Match
Free Money Games with American, Canadian, and Australian Coins
I am working with Royal Baloo and 3 Dinosaurs to present a week filled with bug themed printables. I hope you will take the time to visit their sites.