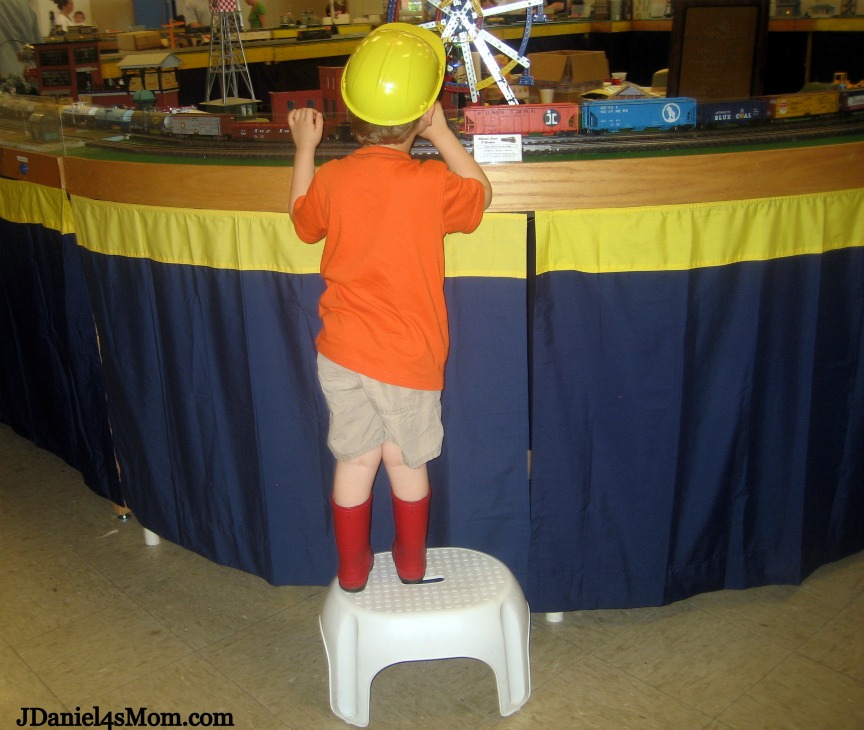 Yes, the little boy on the stepstool with the construction hat and red boots is my son! He picked out his outfit all by himself.
The red boots are his go-to footwear! He loves them! Summer, fall, winter, spring are all perfect seasons to wear them. He wears them to school, playgrounds, and special events like visiting train exhibits. Thankfully his feet don't grow that quickly. Thankfully he wears them on the wrong feet which he says helps them fit better.!
Everywhere we go, people, comment on them. He has been told that he is a trendsetter and all boy! He just shrugs his shoulder at the comments almost to say that he knew that already.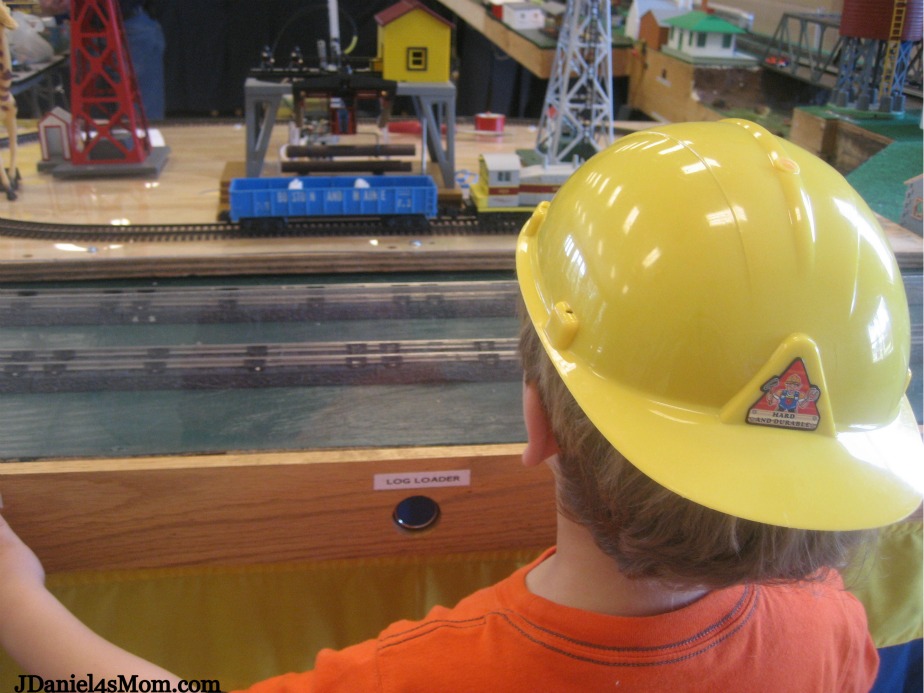 The construction hat had a purpose too. You see the men that set up the trains had to reconstruct the setup just the way it was in their clubhouse in North Carolina. The hat honors the hard work that it took to build it.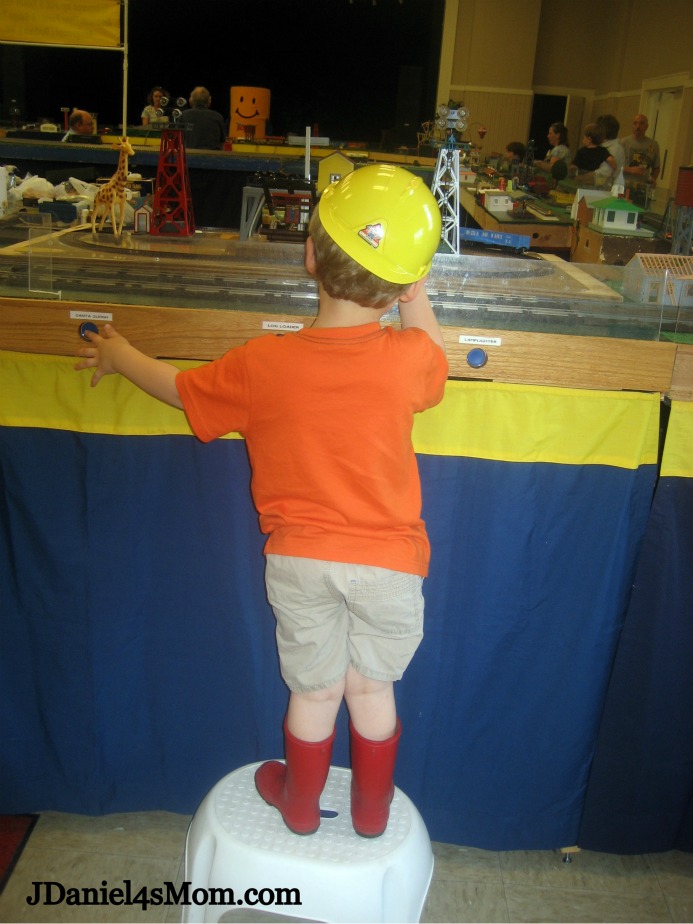 The step stool is a visit the train display necessity. When you are not tall enough to see the display on your own, you have to bring a stepstool. The lady at the welcome counter commented that Daniel remembers to bring it every year.
This is our third year going to the train display when it is set up in May in a local community center. This is the second year that the complete outfit and step stool have appeared there.
Some people might have done a double-take as they watch my son walking across the parking lot with his boots and hat carrying his stepstool. As his mom, I know this is just what is needed to truly enjoy the exhibit.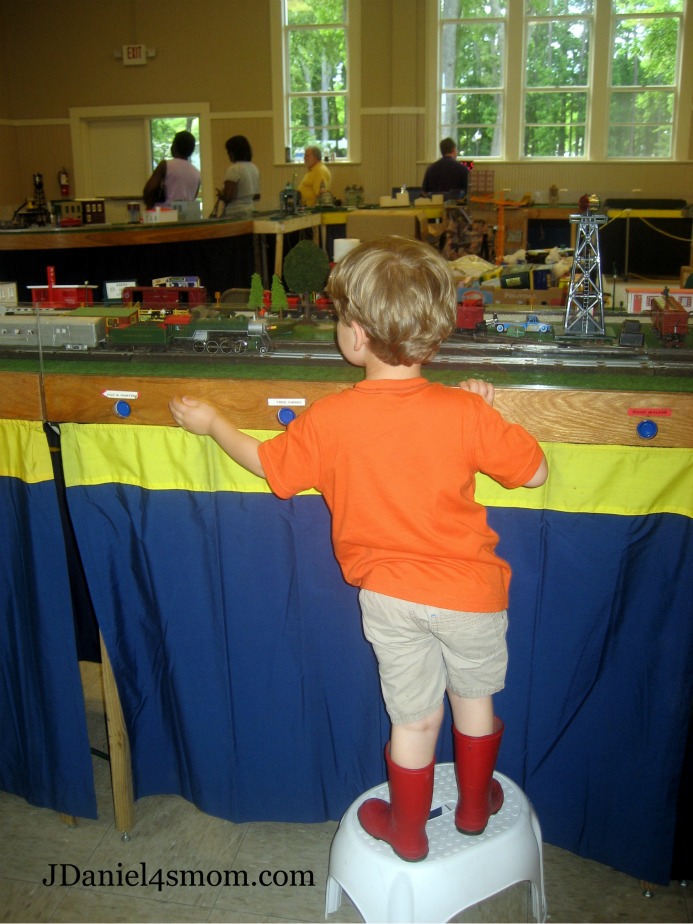 During our tour of the exhibit, I might have needed to hold the hat because it fell over his eyes when he leaned down to push one of the red buttons that made one of the buildings light up or one of the machines move. By the time we got ready to leave it was back on his head though. You have left the exhibit dressed the way you came.
If you are the mom or dad or grandparent, you have probably taken a little girl dressed in a princess gown to the grocery store or a boy dressed in a fireman's suit to school. You may have even taken a child dressed as Buzz Lightyear to the nursery at church.
As you entered each of those places, you may have gotten a few double takes as I did at the train exhibit, but I bet you also got a lot of knowing smiles from people who have done the same thing.
This post is linked to Mrs. Matlock's Alphabe Thursday.

(Visited 30 times, 1 visits today)