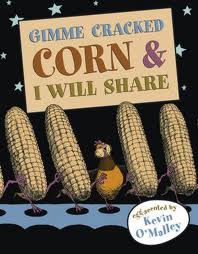 Have you ever had a dream that you found gold at the end of the rainbow? Well, a hen has a dream that she will find a hidden treasure trove of corn and she sets out to find it in this wonderful book called Gimme Cracked Corn and I will Share by Kevin O'Malley.
The hen convinces another hen to help her seek out the corn that she has dreamt she will find. They have quite an adventure. Yes, they do find the corn.
What did we do with Gimme Cracked Corn?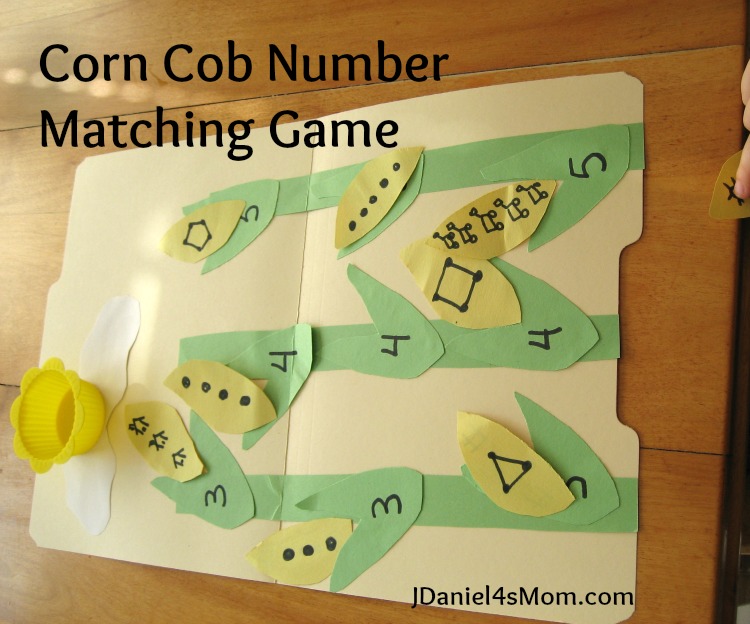 Corn Cob Math Match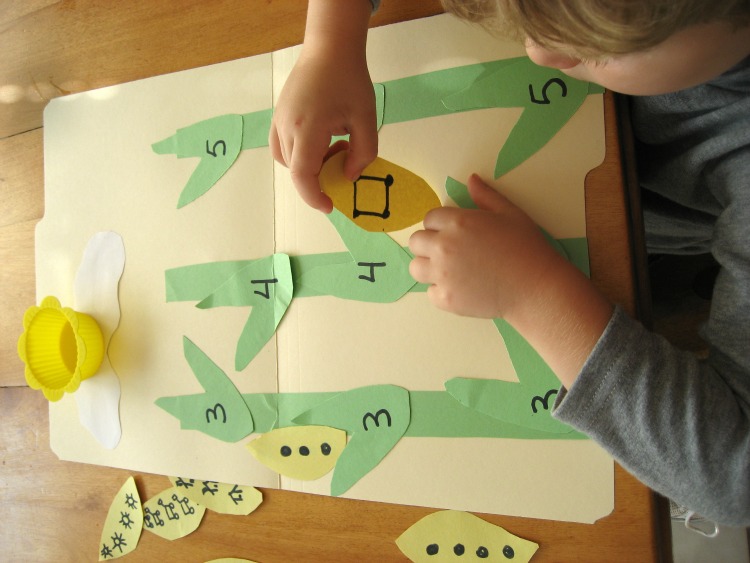 I made three corn stalks out of construction paper. Each corn stalk had a number on it. JDaniel had to shift through the corn cobs and find the cobs that matched each number.

Some cobs had dots on them that represented that number. Some had shapes with that number of sides. Some cobs had pictures with that number of objects on them.
Corn Cob Painting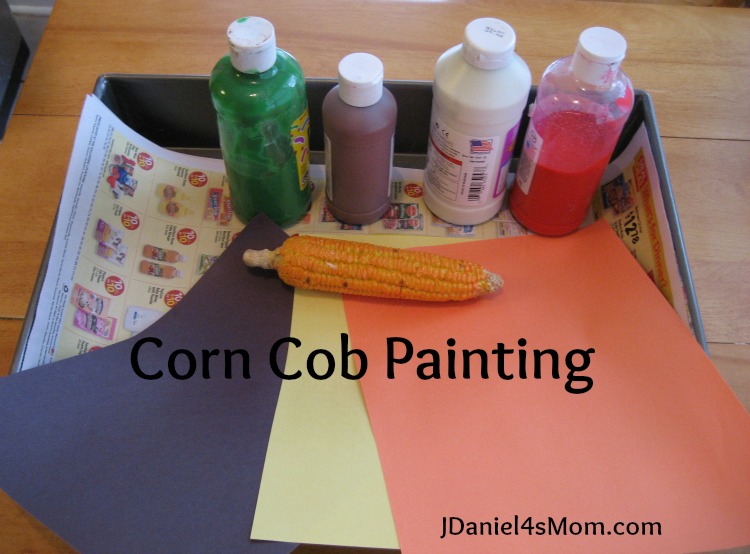 I found some pretend corn cobs at Hobby Lobby and decide that would be great for creating corn paint prints. We filled our turkey roasting pan with newspaper, construction paper, and paint. 
We put blobs of paint on the right-hand side of the roasting pan and the construction paper on the left-hand side. Then JDaniel rocked the roasting pan from side to side.
When he painting was done, he decided he would be the photographer and I would do the painting. He zoomed up close to the corn cob for his shots. I think he did a wonderful job.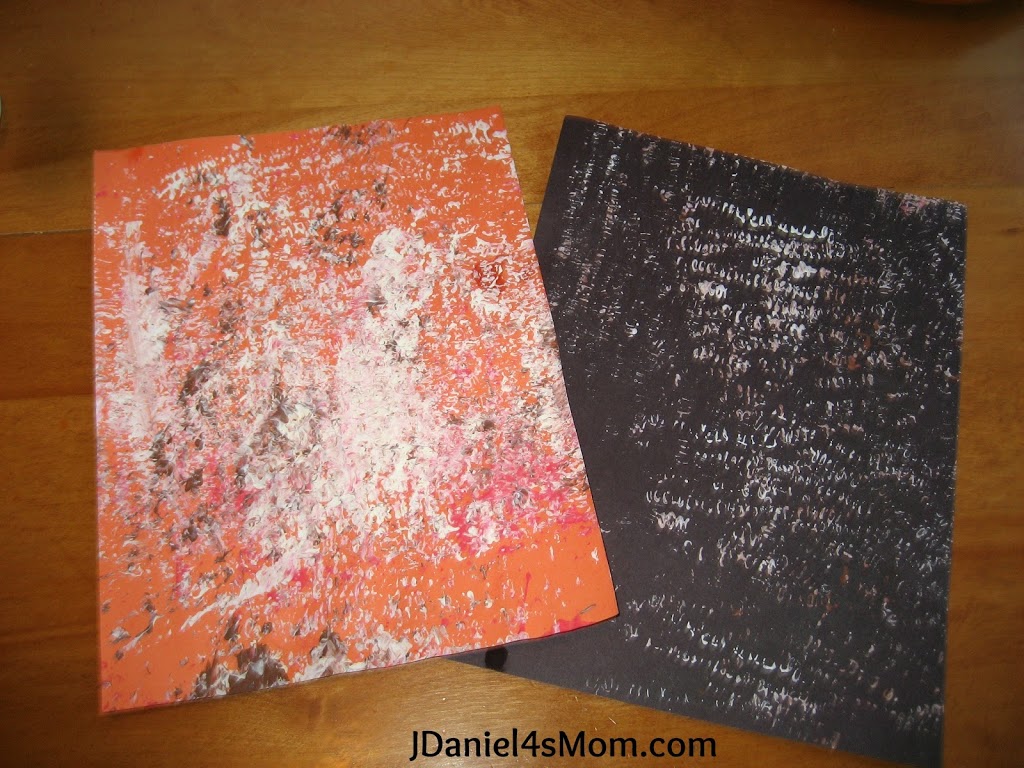 The corn made a really pretty print onto the paper.
Apple Pie Popcorn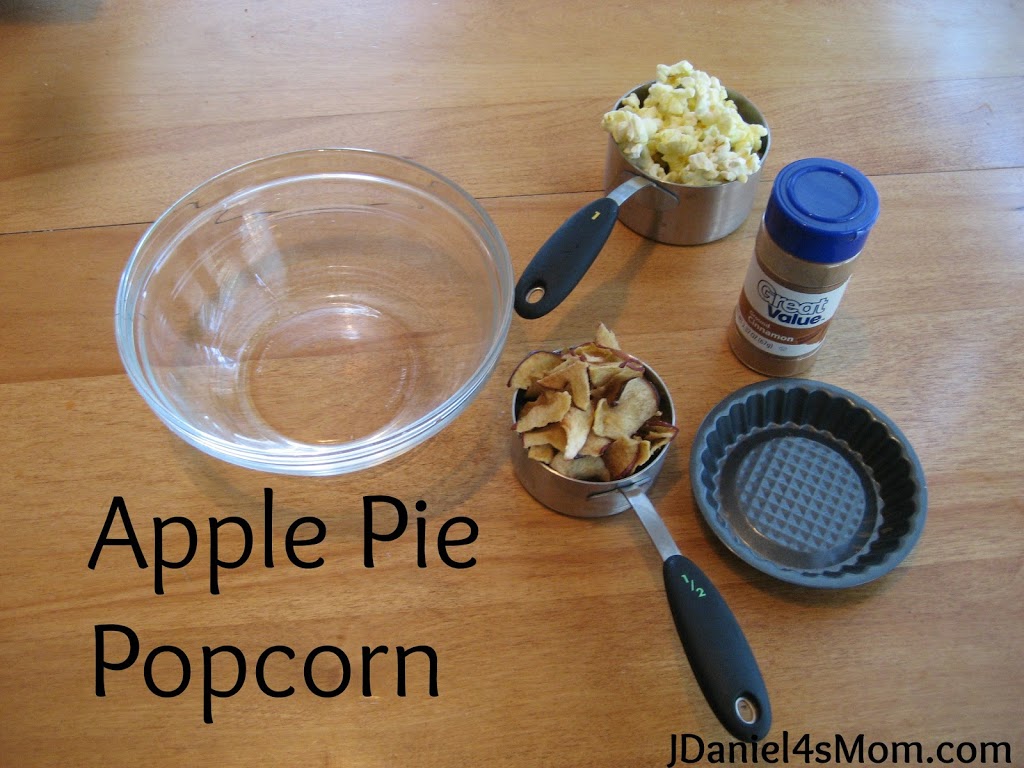 I found an amazing recipe for apple pie popcorn on Super Healthy Kids and had to make it with JDaniel.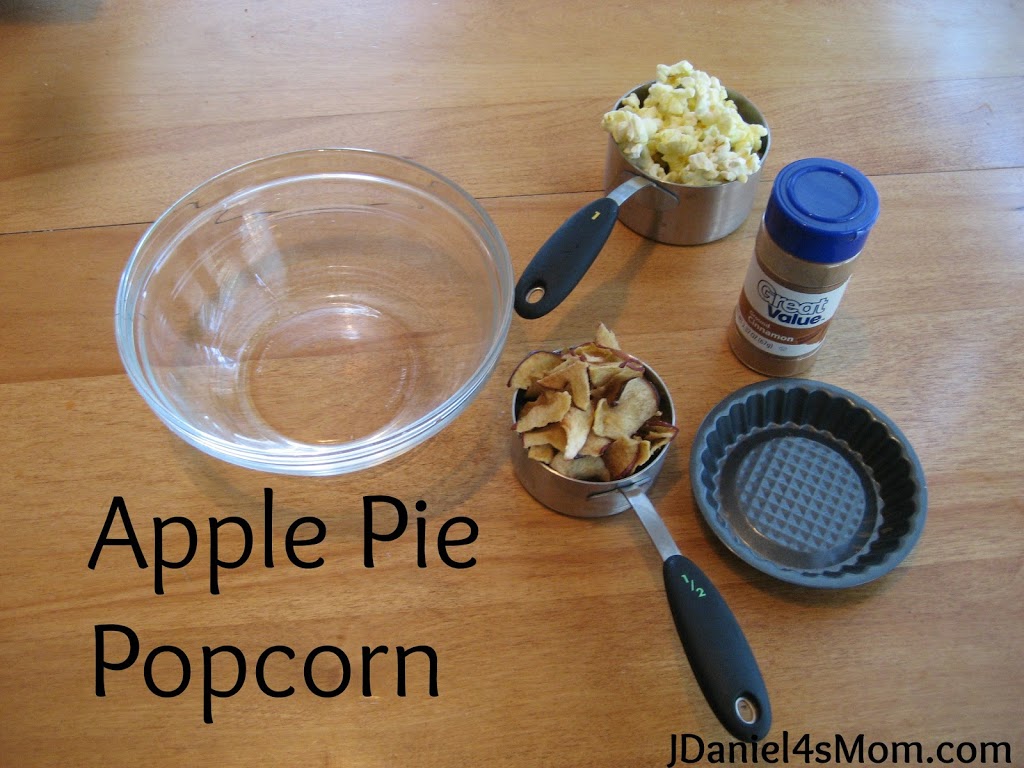 We mixed 2 cups of microwave popcorn, a dash of cinnamon and 1 cup of apple cinnamon dried apples. Then we put them in a mini pie plate to have for the snack.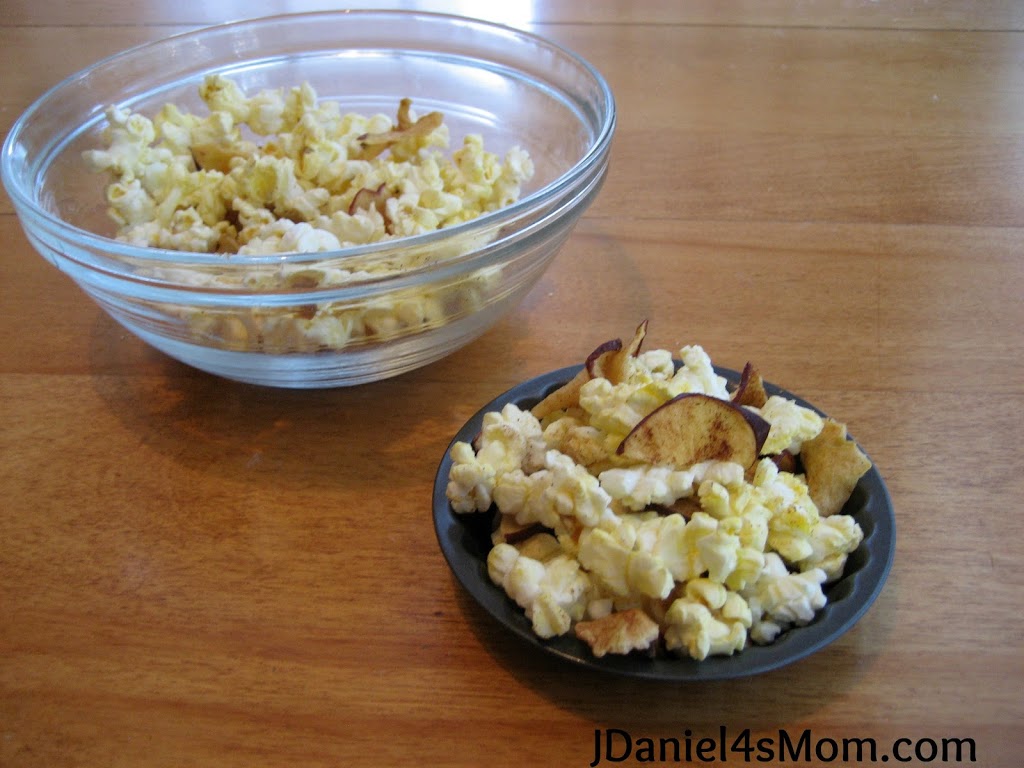 Another Fun Corn Activity

B-Inspired Mama had a great guest post exploring concepts based on the book There Was An Old Lady Who Wasn't Afraid of Anything on her blog. The guest post was written by Educator's Spin On It.

How have you been exploring books this week
(Visited 636 times, 1 visits today)