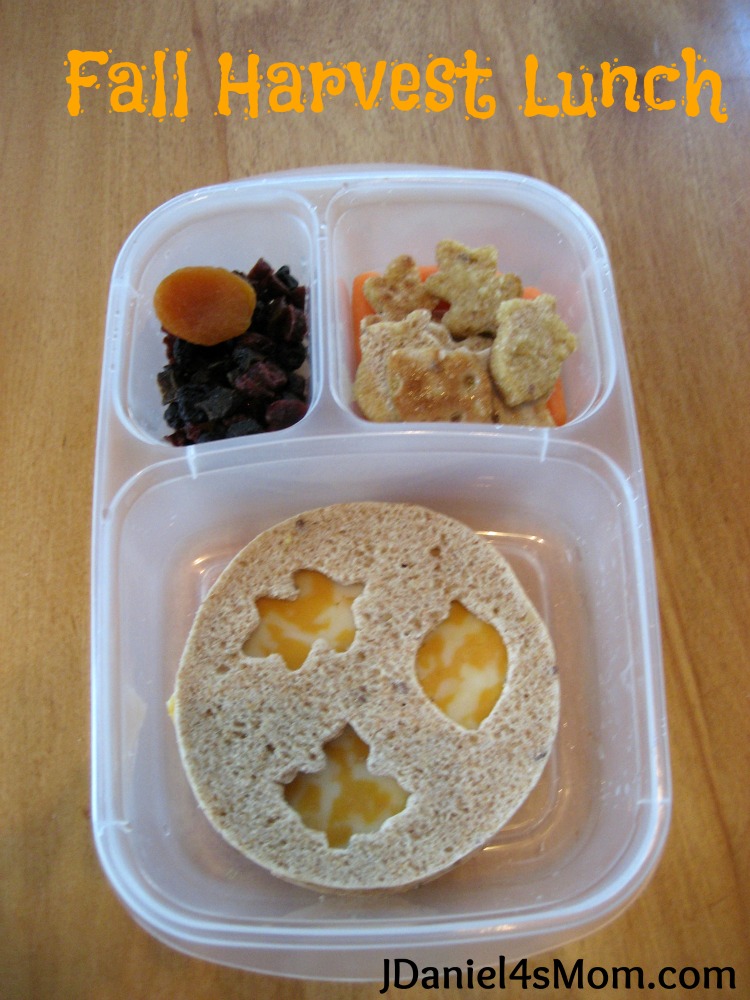 JDaniel has started to have lunch at school on Wednesday. They call it late stay at his preschool. I call it more time to work on socialization and have lunch at school. Oh! and time to run an errand after the Mentor Mom's group ends at 11:20 a.m. I guess it doesn't matter what we call it. We both get a just a little bit longer to get things done. Here is a lunch idea I recently made for him.
We still do muffin tin lunches at home ( I am going to feature one next week), but for school, I purchased some Easy Lunch Box containers to serve him bento style lunches. I asked some members of a bento bloggers Facebook group what container would be best and this is the one that they recommended.Last week JDaniel took the lunch above to school. I went with a fall theme and tried to include as many as his favorite foods as I could plus one that is not a favorite.
His sandwich is whole grain sandwich thins with leaf shapes cut out of it. Inside the bread is a slice of Colby Jack cheese and honey baked ham.
The upper left-hand corner compartment is filled with dried cherries,  dried blueberries, and dried figs.  They have a golden harvest moon represented by a dried apricot. We love dried fruit at our house.
I ended up toasting the leaf shapes from the sandwich and tossing them with olive and Parmesan cheese. They ended up being a little more oily then I wanted them to be. Last time I cooked leftover cutouts I fried them in olive oil and coated them with cheese. They were much better. I think I will go back to that way of preparing them.
Beneath the cutouts were small carrots. JDaniel isn't big on raw carrots, but if I don't send anything more fun to eat he will usually eat them. This time he didn't the carrots returned home alone in the bento box. I am going to keep trying to put veggies in his late stay lunch. Carrots may have to go on a fall break, though.

(Visited 112 times, 1 visits today)