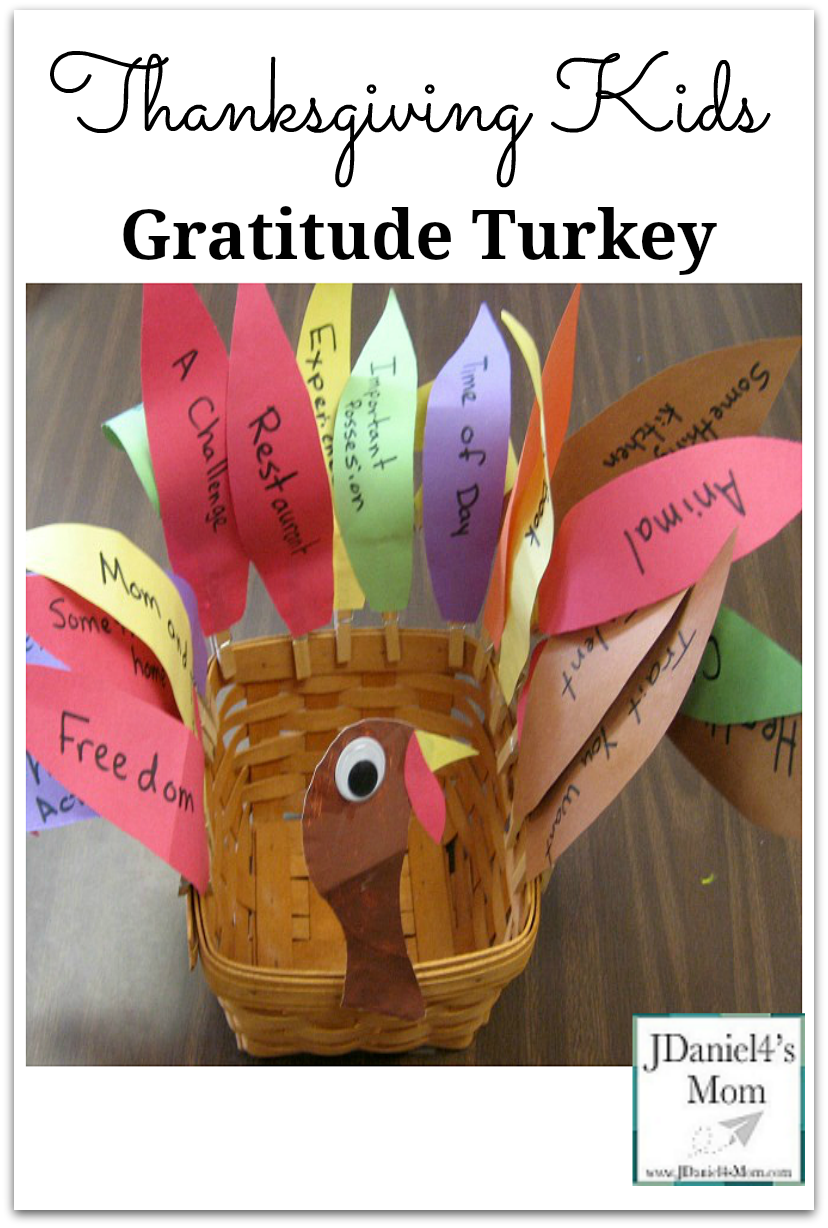 This past Sunday I was teaching a lesson on gratitude and thankfulness to my Sunday school class of kindergartners. We were looking at how filled with thanks giving the Israelites were for all that had been given by God.
When I was brainstorming about how to help the children bring home the concepts I was teaching, the wonderful list of 21 Days of Contagious Gratitude on Inspired By Family Magazine came to mind. The list is filled with everyday items  and concepts that children or anyone can be thankful for.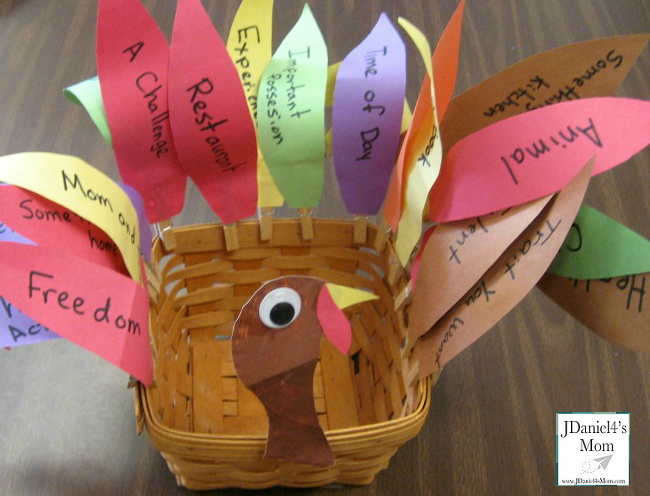 Why I thought couldn't I create a turkey with feathers displaying each of the concepts covered on the list?
I created paper plate turkey head and placed it on a clothes pin to clip to the front of a basket. Then  I gathered together construction paper, clothes pins, and  markers to create the feathers.
On each feather I wrote one of the concepts on the 21 Days of Contagious Gratitude. I change a few of the terms of their list to words I thought the kindergartners would know. Emotion was changed to feeling for example.
When the children arrived in class, we talked about Thanksgiving and what it meant to us.  We then talked about the story of the week on gratefulness and I pulled out our gratitude or thanks giving turkey. The thanks giving feathers were spread on floor and the children were invited to come up one at a time to select a feather and tell what they were thankful for.
They nodded their heads in agreement for most things as other children shared. They all agreed that the time of day they were thankful for wasn't bedtime and the new baby giraffe at the zoo was everyone's favorite animal. It was fun to hear their answers.
I can't wait to do this with another group of students. Maybe JDaniel's preschool teacher will let me share the activity with the class.
Until then I will be putting this thanksgiving or gratitude turkey out on our kitchen table. We will be  giving thanks for each of the concepts covered on the feathers. Maybe my husband, JDaniel, and I can pick a feather each night to add to the turkey basket turkey.
The link below is an affiliate link. It was put there for your convenience.
Thanksgiving Kids Book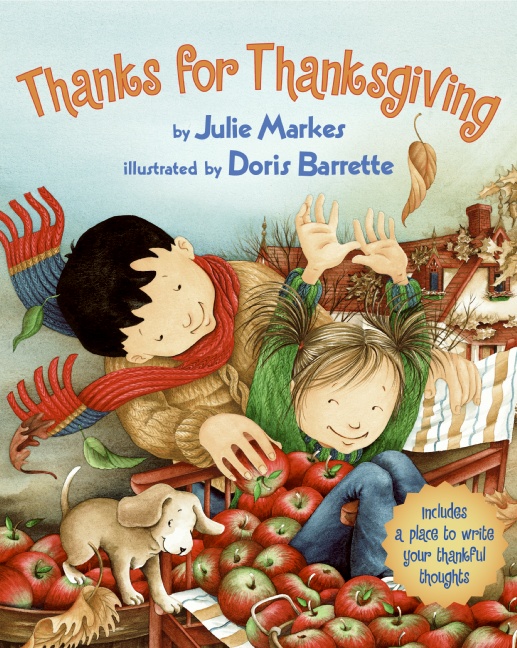 I love the tie children's book to activities that we do. I can across a wonderful book to tie to this lesson called Thanks for Thanksgiving
. This amazing book by Julie Markes points out that we have things everyday to be thankful for. What a wonderful lesson to share with kids at Thanksgiving time or any other time during the year.
Warning: This isn't a story as much a a wonderful book that shares reasons for gratitude.It is just a great Thanksgiving kids book.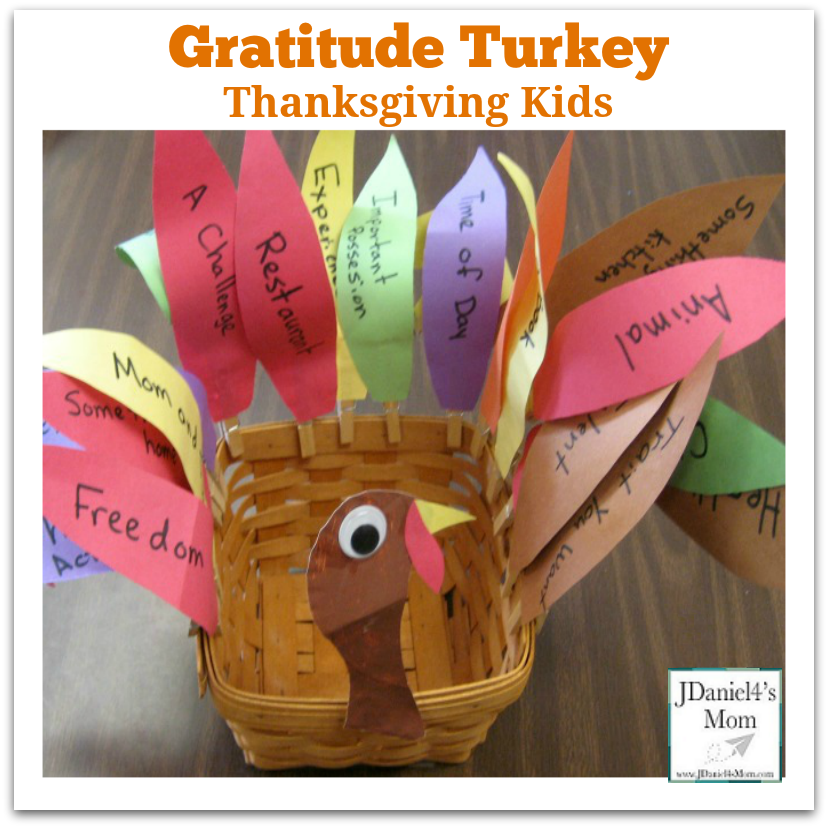 (Visited 2,048 times, 1 visits today)