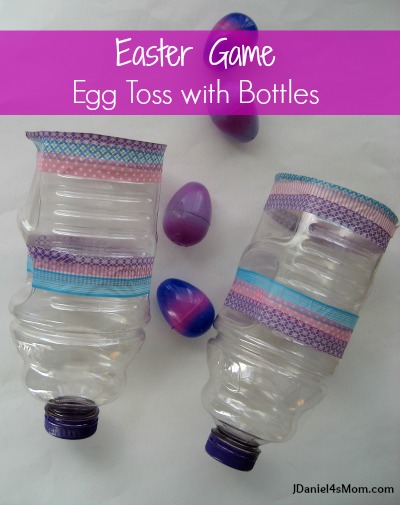 This is a sponsored post.
JDaniel and I had the opportunity to go to JoAnn's Fabrics and Crafts to hunt for treasures. We searched up and down every aisle and found way too many amazing things.  I was just looking for the material needed to make an Easter Game with Egg Toss Bottles . JDaniel wanted to see what they had beyond my supply list.  He loved the giant foam mattresses that seemed to reach the ceiling. The holiday related supplies also called to him. It was just as  hard for me to focus on my supply list.
We eventually ended up looking through the array of washi tape to find designs that looked like Easter.  It took quite a while to decide with designs. There were so many great choices. Deciding on what colors were really the most Easter like really helped.
The next item on my list was plastic Easter eggs. I thought it would be really easy to decide which ones to take home. JDaniel loved the giant eggs, but it was decided that they wouldn't fit inside the plastic juice bottles that we were going to use to catch the eggs. Maybe the Easter bunny will have to sneak back to JoAnn's and get him one of those.
It was hard to leave our time of window shopping, but beautiful warm sun was calling to JDaniel to come play in it. I was excited about heading home to put together the egg toss catchers.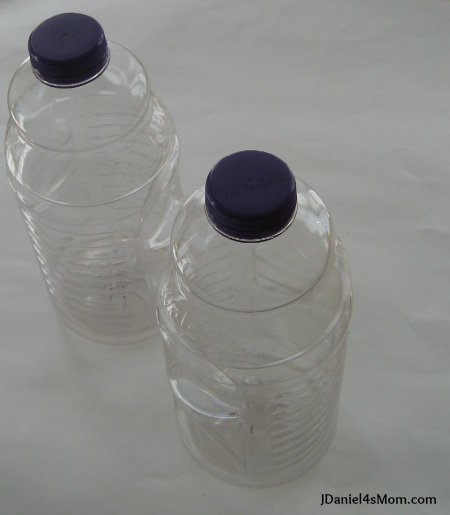 While JDaniel played in our backyard, I sat in a folding chair and removed the bottom area of both juice bottles. When that was done, I started wrapping the washi tape around the juice bottles. The bottles were a little challenging to wrap. They had a lot of ridges and curves. I have never crafted with washi tape before and was surprised by how easy it was to pull up and move on the bottle when it looked a little wonky (not straight) to me. It is now my favorite kind of tape!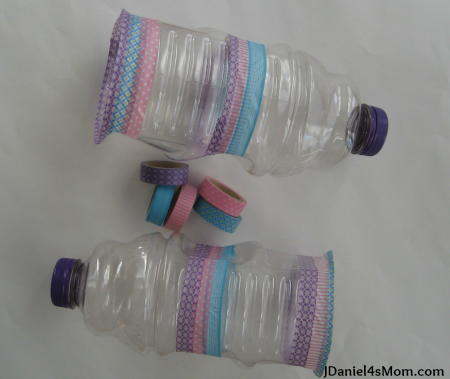 When the egg toss catchers were done, I asked JDaniel to play catch with me. It turns out that I am not very good at catching eggs being tossed at me. Thank goodness we used plastic  eggs.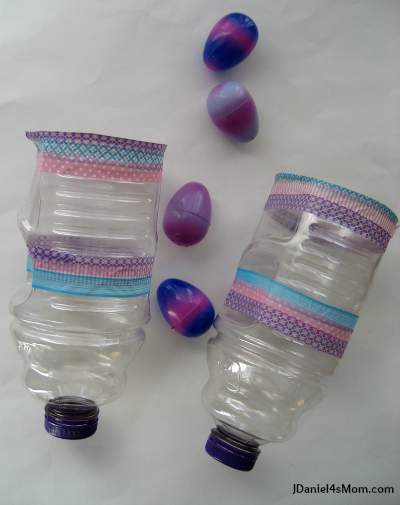 If you would like to find the washi tape or tie dyed eggs we used for this Easter game  or egg toss activity or craft supplies for a wonderful idea of your own , you need to visit JoAnn's Fabrics and Craft.
Disclaimer: I was sent a gift card to buy the materials to complete this craft ideas.
(Visited 2,748 times, 1 visits today)