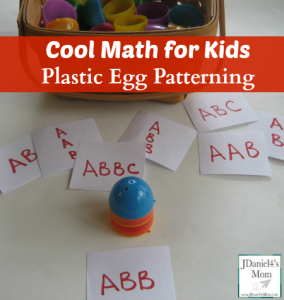 Plastic eggs are a wonderful way to introduce or review patterning with children. We always end up with a ton of plastic eggs this time of year. I am always looking for fun ways to use them. Here is a cool math activity we did using them.
An AB pattern like yellow, green, yellow, green is a good place to start with young children. They can place stacks of the egg halves in AB next to each other. Another way of patterning them is to place them in an egg carton in the AB pattern. Either the whole plastic egg or half of one can be used. An egg carton will give children space to display two rows of patterns.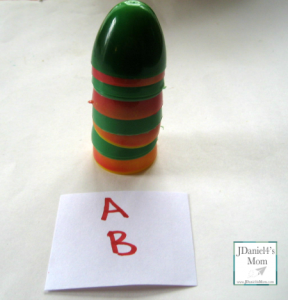 While using an egg carton will keep the eggs from rolling around when they are used whole, we found using half an egg stacked up like a skyscraper or on their sides nested worked best for my kindergartner.
After working on the AB pattern, we explored the ABBA, ABC, AABB, ABBCA patterns. I had placed these pattern combinations on index cards for JDaniel to work with. He has done a lot of work with patterns during calendar time so; he understood what I was asking him to do in this cool math activity.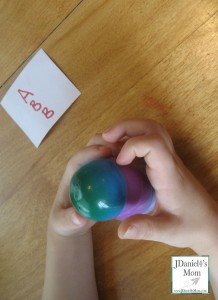 After creating the pattern I had placed on index card, I had him make up some of his own. My job was to guess that the pattern was and repeat it. I think one way that children display understanding is to have to explain or teach others. He was a wonderful teacher.
For more cool math activities please check out my Early Learning Math board on Pinterest.
How do you reuse plastic Easter eggs?

(Visited 556 times, 1 visits today)